There was a time when people trading in the stock market used to trade physical shares. It was the early days. Indian stock market kept changing with the technological advancements. Computers came to great aid. Shares got dematerialized. After that, many brokerage firms came forward. Zerodha is a discount brokerage firm, established in 2010, now become India's top broker. As the headline suggests, today we are going to cover Zerodha Review along with detailed information on it. In this Zerodha Review, we will know about charges, features, benefits, pros-cons about Zerodha. These points will help in this Zerodha Review details.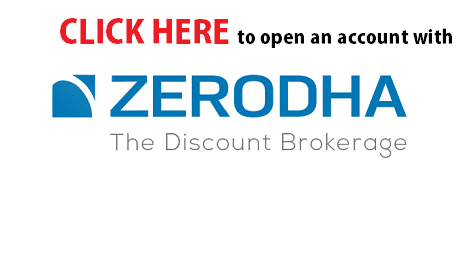 Financial institutions that facilitate the trading of securities and related financial instruments between the buyer and seller are brokerage firms or brokers. Earlier there were only full-service stockbrokers. These companies carried out trading of stocks on behalf of their clients. They had to undertake additional responsibility for the sake of their clientele of doing research and recommending buying and selling of stocks to investors or traders trading in their firms.
Full-service stockbrokers used to charge a very high premium compared to today for the services they offered. These practice of extra charges added pain for their customers. It was also detrimental for the expansion of their business.
But after the invention of the individual trading platform for each trader, everyone could have access to the stock market data. Viewing these advantages, online broking firms started serving the customers, thanks to the Discount Brokers. An online broker or a discount broker is a firm that provides an online trading platform for the ease of trading. These broking firms trade for its clients and charge minimally, but do not provide any kind of trading or financial advice.
But broking charges and ease of use of trading platform were matters of concern for every market participant. Zerodha first started operating in a new segment of brokerage firms and came up with a package that provided all solutions in one go. They are a pioneer in India as Discount Brokers.
Discount brokers are those brokerage firms that offer the convenience of trading via computerized, automated trading systems to their clientele. These firms offer many discount options for their clients. All the brokerage firms, including full-service brokerage firms as well as discount brokerage firms, are regulated and are licensed by each India's financial regulatory authority SEBI, NSE, and BSE.
The advantages offered by Zerodha as the first Discount Broker became very popular with the traders in no time. Traders, both professional and occasional traders took no time to adopt the system. Within a very short period, Zerodha became the most popular among traders who use online platforms.
Zerodha has thus pioneered in the Discount Broker sector. Others followed its footsteps. It is presently the largest Discount Broker in India.
Zerodha is also the third-largest brokerage house in India after ICIC Direct and HDFC Securities.
Zerodha, presently, sits at the top of the leading list of discount brokers in India. This is due to its large number of customers, huge trading volume and rapid year to year growth of business volume. The name Zerodha took from the fusion of two languages which is very unique. The English word is Zero and the word Rodham which means barrier in Sanskrit. Zerodha thus came up with a very meaningful name focusing on its business strongpoint. No Barrier Zero + rodha ( Barrier in English). Let's start the Zerodha Review by the company summary.
About the company
This is the first step to know about Zerodha in the Zerodha Review. Zerodha started its operation on 15th. of August 2010. The company was started with a goal to break all barriers the traders face in terms of ease of use, pricing, technology. Zerodha truly changed the landscape of brokerage firm operation on India. More information about Zerodha Review is given here.
Zerodha is headquartered in Bangalore. There are numerous franchise offices of Zerodha across the length and breadth of India. It has pan India presence through its franchise offices that cover all the major cities of India such as Kolkata (West Bengal), Hyderabad (Andhra Pradesh), Ahmadabad (Gujarat), Pune (Maharashtra), Vijayawada (Andhra Pradesh), Chennai (Tamil Nadu), Hubli (Karnataka), Coimbatore (Tamil Nadu), Salem (Tamil Nadu), Kanyakumari (Tamil Nadu), Kochi (Kerala) along with many other important cities and towns.
Among all discount brokers in India, Zerodha went online first being the pathfinder. People who would like to open an account with Zerodha can walk into any of these franchise offices and ask to be a trading member. In addition, any person can open an account online with Zerodha using their online platform.
Zerodha allows trading in Indian share market, mutual funds and other financial instruments approved by SEBI.
Zerodha accounts for more than 2% turnover of NSE. It claims to have achieved a sizable turnover of Rs. 7000 Crores. In terms of trading volume, it is presently the biggest brokerage house in Indian exchanges.
In excess of one million traders place several million orders everyday accounting for over 10% of retail trading volume in India.
People behind Zerodha have taken care to make it an ever dynamic, evolving platform in terms of adaptability of technological advancements to empower traders and investors with knowledge of financial education.
Zerodha runs a number of popular educational forums and communities for creating awareness among retail traders. Backed up with regular blogs, Zerodha is very unique and user-friendly.
Zerodha's financial partner, Rainmatter has initiated many Fintech start-ups to create interest and awareness among common Indians with a goal to grow the Indian capital market.
People behind Zerodha
In Zerodha review, we must have some idea about Zerodha people. Nitin Kamath, the founder of Zerodha, has been a professional trader himself for many years, more than a decade. Thus he understood problems unique to traders in Indian stock market. With a goal to solve these problems faced by a trader, Nitin founded Zerodha in 2010.
Such was the popularity of Zerodha, Nitin, in 2016 was bracketed among the top 10 business persons to watch out for by Economic Times. He was honored for a pioneering discount brokerage firm in India.
Nitin Kamath (CEO)
The founder who himself still writes blogs and answer to traders' queries in different online platforms.
Austin Parekh ( Director, Strategy )
Nikhil Kamath ( Chief Investment Officer/ Co-founder )
Dr Kailash Nadh ( Chief of Technology/ Co-founder )
Venu Madhav ( Chief of Operations )
Hanan Delvi ( Chief of Client Relations )
Seema Patil ( Chief of Quality )
Why Zerodha (Zerodha Review)?
Now, come to the most important part in Zerodha review, why to choose Zerodha.
Zerodha charges at 0.01% or Rs.20 per trade (whichever is lower) on every executed order. This charge is true for all section of exchanges like equity, Future currency, commodity.
All equity delivery charges for investments in NSE, BSE are nil that is Zero
One can open an account instantly with the help of AADHAR. This is a frill-free trading account.
For opening Demat account, nominee declaration one needs to sign some simple forms with the right information and send those to the Bangalore office.
Instant transfer of funds using UPI ( Unified Payment Interface ), BHIM, Net banking, Debit Card, or Credit Card.
Withdrawal of money within 24 hours to your previously specified bank account.
Open an online account without paper.
Invest in mutual funds for free through COIN. You need not to pay any upfront charge, no minimum brokerage or minimum contract charges.
Unique and innovative trading tools like the algoZ, SPAN Calculator, Option strategy builder, market monitor.
Margin calculator for trading in Equity, F&O, Commodity, Currency, BO & CO, Equity Futures, MIS ( Margin Intraday Square off ), NRML ( normal ), BO & CO ( Bracket order and Cover order ), MWPL ( Market wide position limits – margin imposed by the exchange).
Black Scholes Calculator for calculation of Option Greeks.
First online broker to allow the NRI clients to directly trade in Indian stock market.
Highly advanced software for desktop trading – Zerodha PI
Low bandwidth, lightweight web-based platform for trading supporting multiple languages – Zerodha Kite 3.0
Zerodha Kite for the android based mobile trading platform.
Kite for iOS ( Apple/ Mac ) platform.
Zerodha Kite Connect for creating python APIs for automated trading using AI
app Sentinel
Option strategy guide and execution through Sensibull.
Zerodha has a very rich online library that is very helpful for all traders, amateurs as well as advanced traders. It is named as Zerodha Varsity.
Trading Q&A as a guide for traders
Zerodha Stock Report Plus ( StockReport+ ) – A paid service by Zerodha providing research report by Thomson Reuters.
One can invest in Bonds, Government Securities and T- bills ( Treasury bills ).
One can open 3 in 1 account with IDFC bank through Zerodha.
Latest Technical and other Updates from Zerodha:
February 14, 2019 – Change in MCX timing due to US daylight savings
On, January 16, 2019 – Update on risk management framework in the equity derivatives segment
January 15, 2019 – Introduction of new trade execution range in F&O segment
January 1, 2019 – Introduction of physical settlement of derivatives in the F&O segment
December 21, 2018 – Introduction of weekly options contract of NIFTY 50 Index
December 02, 2018 – Exclusion of derivatives contract on foreign indices from equity derivatives segment
November 27, 2018 – Introduction of weekly options contracts on USDINR
On, November 19, 2018 – Launch of trading of futures based on overnight call rate ( MIBOR )
November 14, 2018 – Introduction of Future and Options contracts on S&P BSE Bharat 22 index
October 16, 2018 – Update for Zerodha Coin – Inclusion of online module for the retail investors. From now on they can directly invest in Government Securities such as Bonds and T-bills ( Treasury bills ).
September 19, 2018 – Update for Commodity Account with Zerodha – You need to open a trading account and commodity account simultaneously. Only Commodity Account cannot be opened. This is to facilitate a single view of a customer's portfolio and to make all the internal systems work more efficiently.
September 12, 2018 – Zerodha announced a collaboration with Thomson Reuters for advance research reports on stocks named StockReports+ or Stock Reports Plus. This service is paid service. But to help investors the price has been kept amazingly low, thanks to the tie-up between Thomson Reuter and Zerodha. These valuable research reports can be had at a nominal monthly price of Rs 150, Rs 850 for six months and Rs 1440 for one year.
August 24, 2018 – Update for Zerodha Coin – Invest directly in Mutual Fund through Zerodha Coin is completely FREE. Earlier investment in mutual funds for Zerodha clients was chargeable @ Rs 50 per month for every investment exceeding Rs 25,000. Zerodha clients can invest in mutual funds completely freely from now on.
July 28, 2018 – Update for Zerodha Coin – After this update, Zerodha customers can directly invest in Tax saving ELSS schemes ( equity Linked savings Schemes ) without any charge. Earlier investment in mutual funds for Zerodha clients was chargeable @ Rs 50 per month for every investment exceeding Rs 25,000. This new update helped Zerodha clients to invest in ELSS without any fees even if total investment exceeds Rs 25,000.
July 24, 2018 – Update on Demat Account Linking – After this update, third-party Demat account linking with Zerodha trading account is not accepted. This update allows Zerodha to accept Demat account created with Zerodha. It has been brought on to strengthen the accountability point of view. This also signifies that if anyone has Demat account with any other provider, the account holder needs to transfer the existing Demat account to Zerodha Demat account.
When it comes to customer support – the Zerodha advantage
Under Zerodha review, you get to know that the Zerodha team and their group of employees are very knowledgeable in terms of stock market expertise. At many times even the CEO, Nitin Kamath himself gives the answer to queries asked by traders. But regular technicalities and trading-related problems are very well handled by the support staffs themselves.
In case, customers are not satisfied with the answers, they may generate a ticket in the support portal. Here the customers submit their nature of problem giving detail of their queries. After ticket generation, a ticket number is given to the customers. The issue is solved within 24 to 48 hours ( working days) of ticket generation.
While creating tickets, the customers are given support of contextual intelligent search option taking the customer to a rich library comprising of more than 600 documents presented in question & answer format which solve most of the issues. If the customers can not find a solution, they can create support tickets.
For any query limited to account level, customers are advised to visit the Console where all trade-related queries are solved. All data are uploaded overnight. If not satisfied, the option of generating a support ticket is always open.
Telephonic support is a very pleasing experience for all. Consistent and reliable support can be availed over the telephone. The person calling Zerodha for support is asked through IVR to give trader id and Zpin (a unique identification number provided to all Zerodha customers at the time of account creation ). After entering the data through the dial pad, a customer relations executive promptly come online with good soft skills. The person has a complete account and trade-related information of the trader on his monitor. The executive solves the issue in no time.
Any trader can also email one's question to [email protected] and expect a prompt reply in a very short time.
Opening an account with Zerodha is very easy and completely hassles free. The details of account opening are described herein Zerodha review. Within an hour of completion of the online form, an executive calls you over the phone to welcome you to the platform. The person will explain all initial issues and answer all your queries. The executive will also advise you to go through Z-connect, which is an interactive blog written by field experts. Most of the things are explained in detail and very simple language which is very helpful and provides a very good learning experience to all amateurs.
Zerodha Account
It is expected that Zerodha will charge minimum brokerage for share trading. That is true. Zerodha charges Rs 20 or .01% ( whichever is less ) on every executed order in every market segment. Equity delivery is completely free.
Recently Zerodha has tied up with IDFC bank for the creation of 3 in 1 trading account. Any online bank account can also be linked with Zerodha very easily. After the link up is complete one can do all financial transactions with Zerodha through the bank.
Zerodha had earlier a tie-up with ILFS. But recently they have started their own Depository Services. With the demat account with Zerodha, you experience a completely seamless transaction between Demat account and trading account.
NRIs can open an account in Zerodha. To Open account, NRIs who are NRO Account holders, PIO or OCI card holders need – Copy of Passport, Visa Document (NRI Only), PAN card, Address Proof Overseas, Address Proof India (NRI Only) and Photograph.
With your account in Zerodha, one can trade in different segments of the exchange. Trade in NSE. BSE, MCX, MCX-SX, currency or invest in mutual funds, bonds treasury bills, ETFs with complete ease and at your convenient place.
Zerodha brokerage and other fees structure 2019 –
The company started its business with customer interest in view. Their customers could save a whopping 80% to 90% of their brokerage on every trading that resulted in more profits for the customers. Even today they have maintained that view and their brokerage structure is still very competitive compared to the newer entrants in the discount broker sect. Zerodha was the first broker to make equity delivery completely free and was termed as a free broker. From 2019 onwards following is the list of current brokerage and other fees structure from Zerodha in Zerodha review.
Zerodha Trading Brokerages
Equity Delivery Trading Brokerage: Completely free
Currency Futures Trading Brokerage: Rs 20 or 0.01% on every executed order (whichever is lower)
Equity Intraday Trading Brokerage: Rs 20 or 0.01% on every executed order (whichever is lower)
Currency Options Trading Brokerage: Rs 20 or 0.01% on every executed order (whichever is lower)
Equity Future Trading Brokerage: Rs 20 or 0.01% on every executed order (whichever is lower)
Commodity Trading Brokerage: Rs 20 or 0.01% on every executed order (whichever is lower)
Equity Options Trading Brokerage: Flat Rs 20 on every executed order (whichever is lower) (on Turnover)
Commodity Trading Brokerage: Rs 20 or 0.01% on every executed order (whichever is lower)
Zerodha Account Charges
Trading Account Opening Charges: Rs 200 ( payable once only )
Demat Account Opening Charges: Rs 100 ( payable once only )
Annual Trading Account Maintenance Charges (AMC): NIL
Annual Demat Account Annual Maintenance Charges (AMC): Rs 300 Per Year
Zerodha App Charges
Some of the Zerodha apps are not free. Customers have to pay and subscribe to those apps. The charges for those are given below.
Sentinel – Sentinel app has different subscription charges. There is a free version. The subscription of Sentinel plus costs Rs 50/ Rs 45/ Rs 40 for a billing frequency of monthly/ bi-annually/ annually.
StockReports+ – The subscription of StockReports+ costs Rs 150/ Rs 810/ Rs 1440 for billing frequencies of mothly/ bi-annually/ annually.
Screener – The subscription of Screener costs Rs 100/ Rs 285/ Rs 540/ Rs 960 for billing frequencies of mothly/ / quarterly/ bi-annually/ annually.
Smallcase – The subscription of Smallcase costs Rs 100 for every transaction.
Sensibull – The subscription of Sensibull costs differently. It has three different versions. There is a free version. The Lite version costs Rs 800 per month. And the Pro version costs Rs 1300 per month.
Streak – The subscription of Streak costs Rs 500/ Rs 900/ Rs 1400 for versions of Basic/ Premium/ Ultimate billed every month.
Kite Connect – The subscription of Kite Connect costs Rs 2000 for Connect version and separately Rs 2000 for Historical version billed every month.
Pi Bridge – The subscription of Pi Bridge costs Rs 2000 for billing monthly frequencies.
Zerodha Other Charges
Call and Trade – This feature is available at an extra cost of Rs 20/- per call.
Digital Contract notes are sent via Email – Free
Customers can also opt for physical copies of contract notes. These can be obtained at an extra charge of Rs 20/- and Courier charges are also added with it.
Instant payment gateway charges for banks – Rs 9 per fund transfer.
UPI transactions charges – Free
DP charges for delivery based equity selling – Charged only on the sell side @ Rs 8 + Rs 5.5 = Rs 13.50 per transaction.
Zerodha account charges in a nutshell
Equity –
| wdt_ID | Zerodha Charges | Equity Delivery | Equity Intraday | Equity Futures | Equity Options |
| --- | --- | --- | --- | --- | --- |
| 1 | BROKERAGE | Zero Brokerage | 0.01% or Rs. 20/executed order whichever is lower | 0.01% or Rs. 20/executed order whichever is lower | Flat Rs. 20 per executed order |
| 2 | STT/CTT | 0.1% on buy & sell | 0.025% on the sell side | 0.01% on sell side | 0.05% on sell side (on premium) |
| 3 | TRANSACTION CHARGES | NSE: 0.00325% | NSE: 0.00325% | NSE:  | NSE:  |
| 4 | | BSE: 0.003% per trade | BSE: 0.003% per trade | Exchange txn charge: 0.0019% | Exchange txn charge: 0.05% (on premium) |
| 5 | | | | Clearing charge: 0.0002% | Clearing charge: 0.002% (on premium) |
| 6 | | | | BSE: 0.003% per trade | BSE: 0.003% per trade (on premium) |
| 7 | GST | 18% on (brokerage + transaction charges) | 18% on (brokerage + transaction charges) | 18% on (brokerage + transaction charges) | 18% on (brokerage + transaction charges) |
| 8 | SEBI CHARGES | ?15 / crore | ?15 / crore | ?15 / crore | ?15 / crore |
Currency
| wdt_ID | Zerodha Charges | Currency Futures | Currency Options |
| --- | --- | --- | --- |
| 1 | BROKERAGE | 0.01% or Rs. 20/executed order whichever is lower | 0.01% or Rs. 20/executed order whichever is lower |
| 2 | STT/CTT | No STT | No STT |
| 3 | TRANSACTION CHARGES | NSE:  | NSE:  |
| 4 | | Exchange txn charge: 0.0009% | Exchange txn charge: 0.04% |
| 5 | | Clearing charge: 0.0002% | Clearing charge: 0.002% |
| 6 | | BSE:  | BSE:  |
| 7 | | Exchange txn charge: 0.00022% | Exchange txn charge: 0.001% |
| 8 | | Clearing charge: 0.0002% | Clearing charge: 0.002% |
| 9 | GST | 18% on (brokerage + transaction charges) | 18% on (brokerage + transaction charges) |
| 10 | SEBI CHARGES | ?15 / crore | ?15 / crore |
Commodity
| wdt_ID | Zerodha Charges | Commodity Futures | Commodity Options |
| --- | --- | --- | --- |
| 1 | BROKERAGE | 0.01% or Rs. 20/executed order whichever is lower | 0.01% or Rs. 20/executed order whichever is lower |
| 2 | STT/CTT | No STT | No STT |
| 3 | TRANSACTION CHARGES | NSE:  | NSE:  |
| 4 | | Exchange txn charge: 0.0009% | Exchange txn charge: 0.04% |
| 5 | | Clearing charge: 0.0002% | Clearing charge: 0.002% |
| 6 | | BSE:  | BSE:  |
| 7 | | Exchange txn charge: 0.00022% | Exchange txn charge: 0.001% |
| 8 | | Clearing charge: 0.0002% | Clearing charge: 0.002% |
| 9 | GST | 18% on (brokerage + transaction charges) | 18% on (brokerage + transaction charges) |
| 10 | SEBI CHARGES | ?15 / crore | ?15 / crore |
STT Charges – There are some other charges applicable to the investors and customers of Zerodha. The STT is a charge that is only for the sell side in intraday and F&O transactions as well. It will be charged on both sides for delivery.
Stamp Duty Charges – Some nominal charges are also applicable as stamp duty charges. These charges are government imposed charges applicable for all traders across the nation. Though the stamp duty charges vary across states. These charges change as per the state in which the transaction takes place. In some states these are free. The transaction charge is very small and falls somewhere between 0.0021% for Futures and 0.053% for Options and 0.00325% for Deliveries.
There are service tax charges for all transactions. These are 14% of the total charge. SEBI also charges additional Rs.15 for every crore of the transaction.
Overall, charges and other expenses charged by Zerodha are rather transparent in structure. Zerodha offers a free calculator to compute the charges on all trades and transactions. Standard SEBI approved charges are levied altogether.
Zerodha NRI Account
For the first time, NRIs can start trading in Indian market accommodated by Zerodha. The rate for NRIs in Zerodha is
Rs 200 per executed trade or 0.1% whichever is lower.
NRO accounts held by NRIs can easily open Trading and Demat in Zerodha just like any other resident Indian.
NRIs can trade in Equity Delivery, Derivatives (F&O), Currency futures, exchange-traded options market,
NRIs can invest in Mutual Funds and IPO via ASBA channel.
The company has a bouquet of three types of account on offer for its clients:
Zerodha Trading Account:
Zerodha offers to its customers a trading account to help them trade online. This online trading account helps them trade in stocks, indices, derivatives and currencies on NSE as well as BSE. There are different platforms with Zerodha to trade online. There is a software-based platform, web-based platform or mobile application for Android and Mac. In addition, there is also a Call & Trade option. All settlements of equity and derivatives sections of the trading account happen on T+1 day. Account opening charge is Rs 300. There is no charge for Annual Maintenance (AMC) for Trading Account.
Zerodha Demat Account:
A customer needs a demat account to trade in delivery based trading. Zerodha has its own DP service. After taking delivery of shares, they will show up in customer's demat account only from T+2 day ( that is on the second day after delivery). Demat Account opening charges are Rs 100 and AMC of demat account is Rs 300.
Zerodha Commodity Account:
Zerodha also offers to trade in commodity futures through a separate commodity account created with Zerodha. Commodity Account opening charges are Rs 300.
Margin With Zerodha
Zerodha offers delivery margin in F&O segment as stipulated by NSE.
For intraday settlement, Zrodha offers different kinds of margins for different kinds of orders. Zerodha margin /leverage /exposures for MIS orders ( intraday orders )
Zerodha exposure for intraday trading – Zerodha offers 10 times leverage or exposure for stocks on which F&O trading is allowed. Margins are provided only for intraday trading.
Zerodha exposure for trading in equity and index futures – Zerodha offers 2 times or 50% of NRML margin for futures trades.
Margin for Options – Zerodha offers 50% of NRML margin i.e. two times margin.
Exposure for currency futures – Zerodha offers 50% of NRML margin.
Exposure for commodity futures – Zerodha offers 50% of NRML margin.
Zerodha margin /leverage /exposures for BO/CO orders
Zerodha exposure for intraday trading – Zerodha offers up to 20 times leverage or exposure for stocks on which F&O trading is allowed. Margins are provided only for Intraday trading.
Zerodha exposure for trading in futures –
Zerodha doesn't offer any margin for CNC (Cash & Carry) orders.
The margin limit is as per exchange stipulated guideline for margins provided by NSE and SEBI for an overnight position in F&O.
Zerodha Margin Calculator
Margin calculator is one of the main parts in Zerodha review. This is the best calculator offered by Zerodha for its customers. A trader needs to calculate its upfront margin before placing an order. This is the best Margin calculator available to calculate the trading margin upfront. It is completely free. This tool is available for all registered and non-registered users. The tool is very useful for placing multi-leg strategies in options or for writing options.
To calculate your trading margin upfront kindly refer to the dynamic margin calculator.
Changes in Margin Policy from 1st July 2018 onwards:
Recently there have been a lot of changes brought by NSE with a view to better management of risk. These changes have changed the margin policy both for delivery as well as intraday. For delivery/overnight positions, one needs to maintain SPAN + Exposure margin in his trading account instead of exposure margin.
These changes have brought changes that will impact Intraday margins also. Earlier, the broker needed to keep only the SPAN margin, but now the broker needs to block SPAN as well as exposure margin for the intraday position. Zerodha has changed the margin policy to accommodate these changes brought by SEBI.
MIS Orders – Earlier the margin needed was 40% of SPAN + Exposure. Now it has changed to 50%.
BO/CO Orders – Earlier the margin depended on SL ( Stop Loss ) amount and was minimum 1% for index derivatives. Now you need to pay25% for index derivatives. For equity/stocks derivatives the margin requirement was 2% but now it has increased to 2.25%.
Intraday Margin for commodities and currency remains the same. This also remains as it was.
These changes are not only with Zerodha but across the board. All brokers need to shift their margin policy. No exceptions for any broker. In view of better risk management, these margin policies may well change and a new regime may be imposed.
Apps and other facilities for customers of Zerodha – 2019
From time to time, Zerodha has brought many new changes and apps to facilitate its customers. In Zerodha Review, the latest platforms and other facilities are here.
Zerodha Desktop Trading Platform "PI"
Pi is the most advanced trading platform offered by Zerodha to its customers. This application is solely used for desktop-based trading. Special features Pi of are –
Highly advanced charting
User-defined charting parameters
Very fast, the smooth, real-time interface providing tick by tick data
Customizable alerts with sound
Strategy builder with Algo
Backtesting of strategies
Expert strategy advisor
Fund withdrawal and pay-in facility
Free historical data
Flagship program from Zerodha
Seamless web-based trading platform with real-time data
Fully customizable charting software embedded
Fund withdrawal and pay-in facility
Supports multiple languages
Supports multiple charting facilities
Multiple Marketwatch
Super light and super fast backend
Free historical data
Kite Zerodha Mobile Trading App
Mobile version of the flagship program Kite
App supporting Android,
Clean and intuitive UI
App supporting Mac
Universal instrument search
App supporting windows mobile
Low bandwidth, super light interface
Quick buy/sell facilities
Equipped with more than 100 modern and very popular indicator for technical analysis
Real-time quote from NSE, BSE, MCX, MCX-SX for over 3000 scrips
Trade in equity, commodity, currency, F&O on the go
Quick fund overview
Multiple Marketwatch
Free historical data
Coin
App for mutual fund investors. Through Coin, you can invest in a mutual fund for free.
Direct investment facility in mutual funds.
Customize SIP
Buy/ Sell at your wish
Covers 31 AMC and over 3000 funds
Update or pause SIP
Free guidance and advice on mutual funds
Clean and simple UI
Easy portfolio tracking instantly
Flexible SIPs
Transfer fund instantly through UPI
Track NAV
Annualized ( XIRR ) returns and absolute returns
Single capital gains statement
Mutual funds can keep in demat format. Therefore it is easy to pledge them as collateral security.
Kite Connect API
It is a set of REST-like HTTP-APIs. With the help of them, you can build a completely unique trading system solely for your personal use. Through this unique platform, you can –
Execute buy/ sell order instantly
Stream real-time data through WebSockets
Invest in equities, commodities, mutual funds
Manage user portfolio
Customers using Kite Connect will get the advantage of using the following digital libraries for API buildup.
Kite Connect Python library
Java Libray
PHP library
JS library
Kite Connect.Net/C# library
Rust
R ( 3rd party )
Screener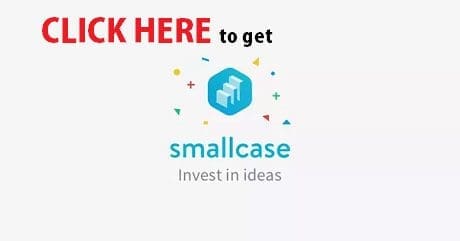 Smallcase
Smallcase is a Kite Connect API. It is a powered investment platform for thematic investment. With a single click, a customer can invest in a basket of shares. This is the first platform in India for thematic investment.
Streak
With the help of Streak you can code your trading strategy without knowledge of any algorithm. Create your customized algo without coding with the help of Streak.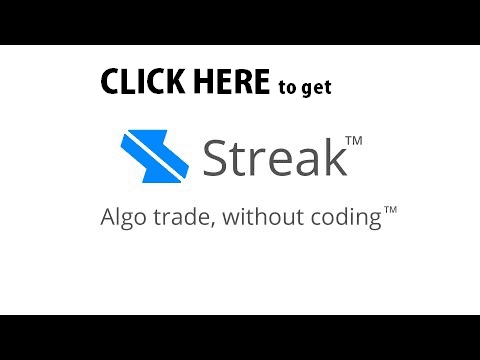 Sentinel
It helps to create a truly powerful market alert on the cloud.
Alert rests on the cloud, can triggered any time, today or in future
Get alert notifications on Kite and through email
Simple trigger or advance trigger with Sentinel advanced trigger language editor
Over 40 data points like OHLC, LTP, Bids & Asks, open interest and many more
Allows to set alerts on stocks, bonds, mutual funds and many more for over 80000 financial instruments
Sensibull
It is an options trading platform which is first of its kind in India.
It provides insight to prevent trading mistakes.
Provides live data on options Greeks.
Data on live open interest, historical open interest, max pain
Track options strategy
Exit multiple legs on one go
Automatic Trading with AmiBroker.
In the Zerodha Review, let's discuss automatic trading. Keeping in view the popularity of the world famous Amibroker ( a very advanced, easy to use charting platform for technical analysis ) among traders, Zerodha has come up with a data plug-in option to help traders in automated trading through Amibroker. With the help of the plug-in option, a trader can trade through Amibroker in semi-automated or fully automated mode.
The Quant
The quant is another addition in Zerodha review. Quant is a trading pattern report that Zerodha offers to its customers. Traders use this to visualize one's trading pattern and identify the flaws associated with the trading pattern. With the help of Quant, a trader can rectify one's trading pattern and can come up with better, more profitable trades.
The algoZ
The algoZ is a special tool to help a trader to customize a trading system, backtest it and apply on trading. Some details about the algos are here in Zerodha Review. This is a kind of algo based on technical analysis which is fully customizable. The customer writes own algo and trade with its help. Your algo can go live once you submit it through algoZ.
Zerodha Call n Trade
Call and Trade service is there for customers wanting to trade through this system. It is an old trading system popular with the customers of full-service brokers before computerized software-based trading came in vogue.
In addition to the above facilities in Zerodha review, Zerodha also allows to trade during hours other than normal trading hours through Pre-market orders, Post-market orders and After Market orders (AMO).
Zerodha also provides the facility to place Cover Orders and Bracket Orders with 'Trailing Stop-Loss' ( BO/ CO with TSL ) for trading in equity and F&O segments. Bracket orders and Cover orders are two opposite-side orders. They designed to help limit loss and lock in profit through bracketing of orders.
Zerodha FAQ
Is Zerodha good for beginners?
Nowadays, there are so many good brokers' available in the market. Among them, Zerodha is undoubtedly considered one of the best Broking platform for beginners. In India, Zerodha is now India's no.1 discount broker.
Is Zerodha really free?
In comparison to other brokers, Zerodha comes out with low prices and facilities. Delivery trading is absolutely FREE here. Besides this, the brokerage charges are 0.01 paisa or Rs.20 whichever is low. In future and options, the flat rate is Rs.20.
Is Zerodha SEBI registered?
Of course, Zerodha is SEBI registered and trading members of NSE, BSE, MCX. So, Zerodha is a safe option for traders. Investors or traders can trust the broker blindly as it is SEBI registered and controlled by it.
How does Zerodha earn money?
As Zerodha is a discount broker, it charges a commission from the traders on the buy-sell of stocks. Compared to other full-time brokers, Zerodha charges much low and reasonable.
How do I trade at Zerodha?
How to trade at Zerodha, is described in the following few steps:
First, visit Zerodha kite site and log in by using your ID and password (given in the registered mail)
Second, add funds to your account.
Third, add desired scripts to your market watch.
Fourth, Place buy/sell orders.
Fifth, execute the order from the order book.

What are the benefits of Zerodha?
At present, Zerodha is India's no.1 discount brokerage firm. It is popular for its best Demat account along with its other services. It services include low brokerage charges, low annual maintenance charge, best services for clients, etc. The company is also fully trustworthy as it is registered with SEBI.
Product and Services Features Offered by Zerodha in a nutshell
In Zerodha review, these are the product and services of Zerodha.
3 in 1 Account with a recent tie-up with IDFC bank
Support for Portfolio management
Flat fees for all
Charting software
Automated trading
AMO order
Allow GTC order
No margin trade funding
No SMS alert
Combined ledger for equity and commodity
NRI trading with the help of investment guidance offering
Trade in equity, commodity, currency, F&O, ETF
Invest in mutual funds
No banking or insurance service
Can pledge shares or other financial instruments like mutual funds etc
Help in equity research
Do not offer tips
Pros and Cons
Pros
Zerodha is the pioneer in discount brokerage platform in India
Completely hassle-free
Powerful and compact package
Highly advanced technology which is dynamic as well as evolving
Apps to suit all kinds of traders and investors
Cons
The software and apps are continuously monitored and upgraded on a regular basis
No tips are provided for traders
There is no advice regarding trading levels
No daily market update
There are No projection of daily views on indices and currencies
No trading guidance
Conclusion
In Zerodha Review, we come to know Zerodha's groundbreaking advanced technology. The education modules are smart and interactive. But traders are not always tech-savvy. Traders also find it difficult to study the ground rules, trading techniques and analyze stocks and other financial instruments accordingly. One more thing in Zerodha review is to overcome these difficulties, traders need guidance and some kind of mentoring as well to make profit consistently. A little addition of such things will take Zerodha to such heights not attainable by anyone else.
Other discount brokers operative in the Indian market
Upstox ( RKSV )
Fyers
5 paisa
SAMCO
ProStocks
Alice Blue
TradingBells
TradePlus
TradeSmart
SAS Online
Beeline