Recently Zerodha, the leading discount broker of India has come up with a direct mutual fund platform called COIN. While we are paying a hefty commission to the mutual fund agents, COIN can save us from paying all those charges. In this post, I shall discuss Zerodha Coin review and also take you through the Zerodha Coin charges.
Before you know more about Zerodha Coin review, you must have a Zerodha trading account to proceed. You can apply for a Zerodha account by providing your name, phone number and email id in the form below and we will assist you in account opening. The account opening process is generally instant for KYC holders, for others it can take as much as 3 days.
What is Zerodha Coin?
As we discussed ZERODHA COIN is India's first direct mutual fund platform. People don't know about direct mutual funds much. Every mutual fund can be bought either in the regular plan or in the direct plan. A portion of the AUM is invested in regular plan and another portion is invested in the direct plan. COIN is the platform where you can purchase the fund in the direct route.
Zerodha Coin Login Process:
Visit coin.zerodha.com.
On the top right there is a log in link. Click it and you can log in with Zerodha Kite.
You will be redirected to Zerodha Coin dashboard and start buying direct mutual funds.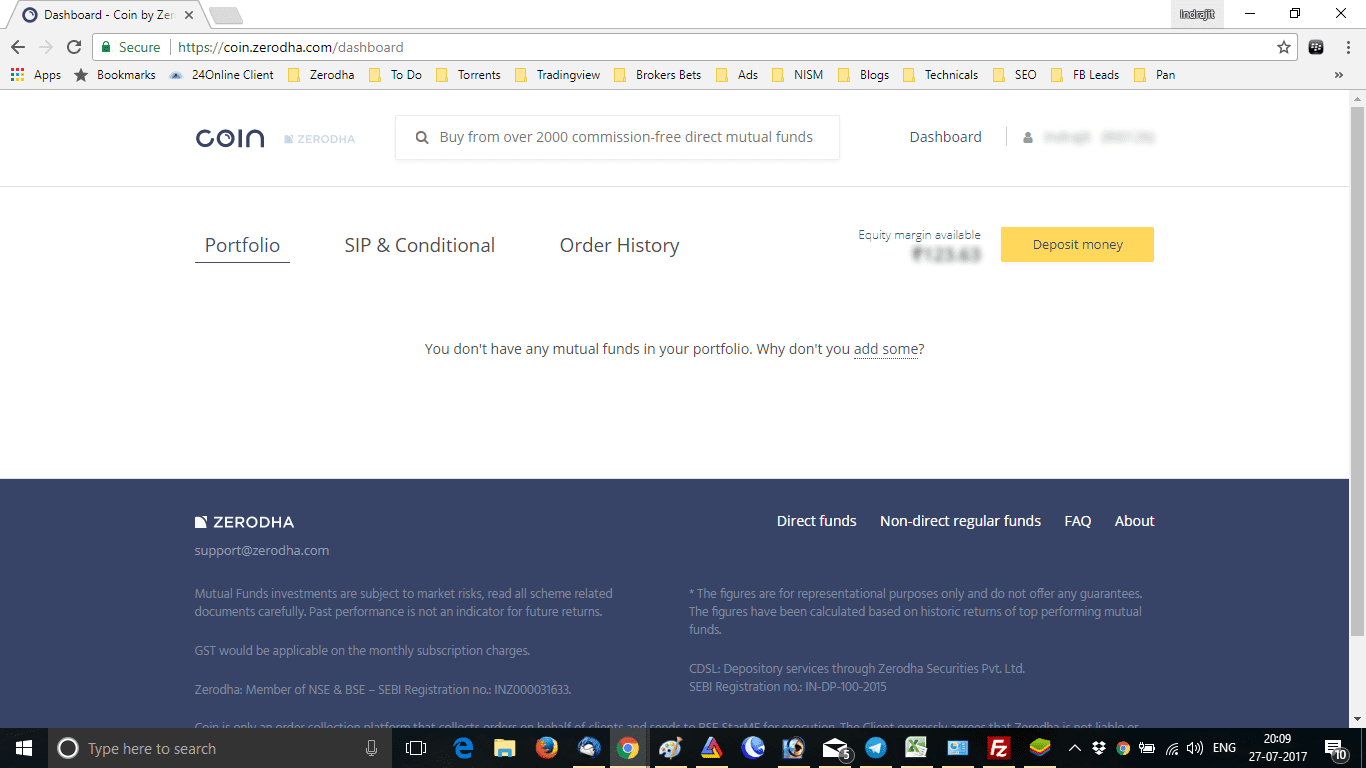 How To Invest In Mutual Funds Through Zerodha Coin?
Once you are logged into COIN dashboard you can search your favorite mutual fund and invest in it. Watch the image below: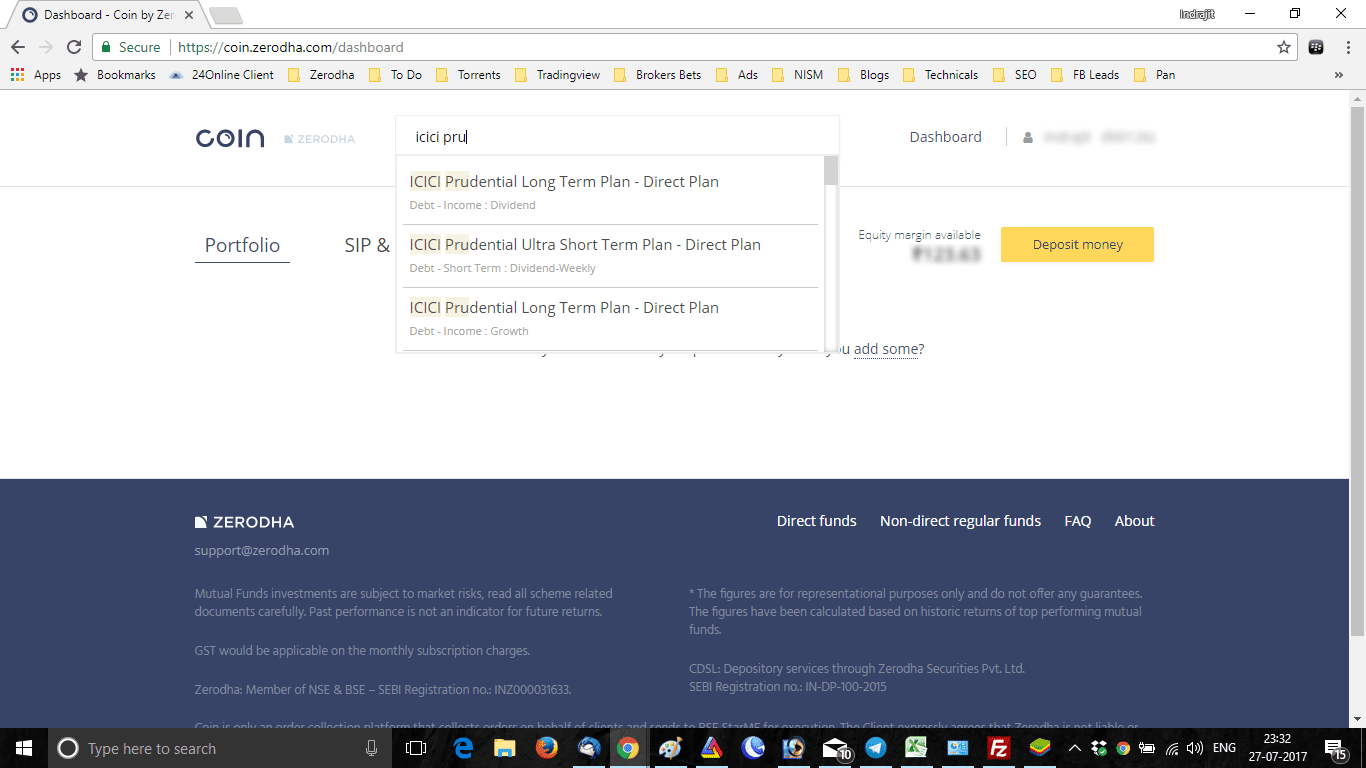 Once you search your favorite mutual fund you can check its NAV, equity curve, find returns of last 1 year, 3 years and 5 years and there are two options of purchasing the best mutual funds. You can invest lump sum using the BUY button or you can also invest through a systematic investment plan.
What Are Zerodha Coin Charges?
There is a difference between charges in a regular plan and direct plan of Mutual Fund. For example, in a fund, the expense ratio in the regular plan is 2.36% whereas in the same fund the expense ratio in the direct plan is only 1.06%. Why is the difference in this expense ratio? This is because distributors sell regular plans. The agents, the banks etc act as an intermediary in mutual funds.
So, Zerodha Coin charges or direct mutual funds charges are only different from a regular plan by 1% or so. Is it a big deal? Let's check how this 1% can make a difference.
Suppose you invest Rs. 10000 every month for 25 years, your total invested amount is Rs. 10 lacs. At the rate of return of 15% per annum, your ending capital will be Rs. 32840737 (3.3 Crores). Now if the rate of return becomes just a percent higher, i.e. 16%, your return will be Rs. 39652178 (4 Crores). So its a huge difference in ending capital in just a 1% increase in the rate of return. So low Zerodha Coin charges play a major role for long term investors.
In my Zerodha Coin review, I find this platform a real new and money-saving concept for mutual fund investors. You can ask more queries on COIN in this post at Trading QNA site where the Zerodha guys try to answer your queries fast.