Nowadays Python is many traders' favorite programming language. Many traders use Python for trading as it is easy to learn and write codes. Data scaping and even starting Algo trading are quite easy with Python. In this post, I shall discuss how to prepare your system to start using this language. Let me discuss the basic step here – the setup and installation.
How to Install Python for Trading?
Go to https://www.python.org/ and click on the link that says "Downloads" . Though we use a lower version of Python for our use, you can install the latest version. The yellow button here says "download Python 3.10.4." Click it to get it.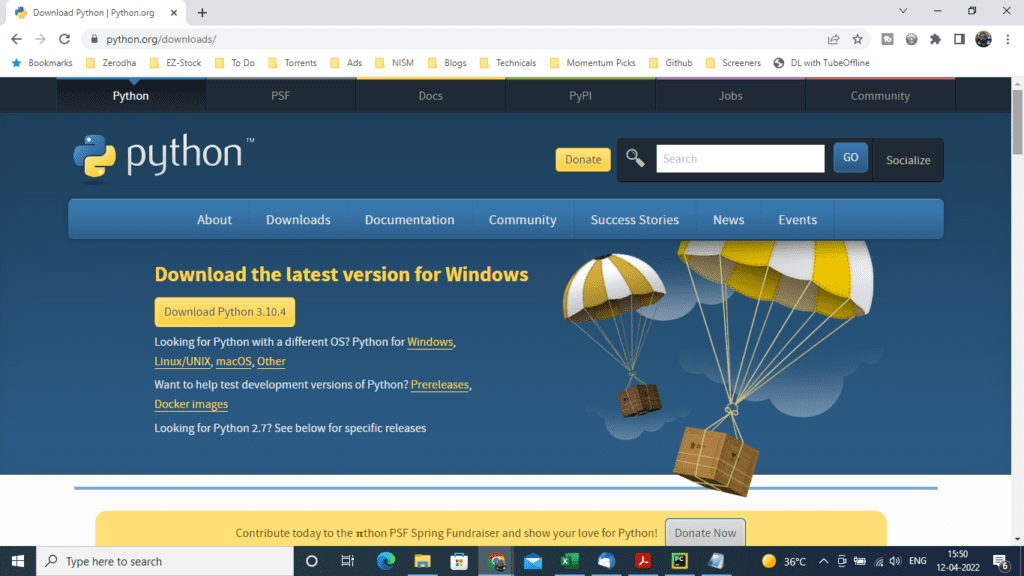 Python will start to download to your computer now, so you can use it. This screen should show up when you run this program, so you can see what it does.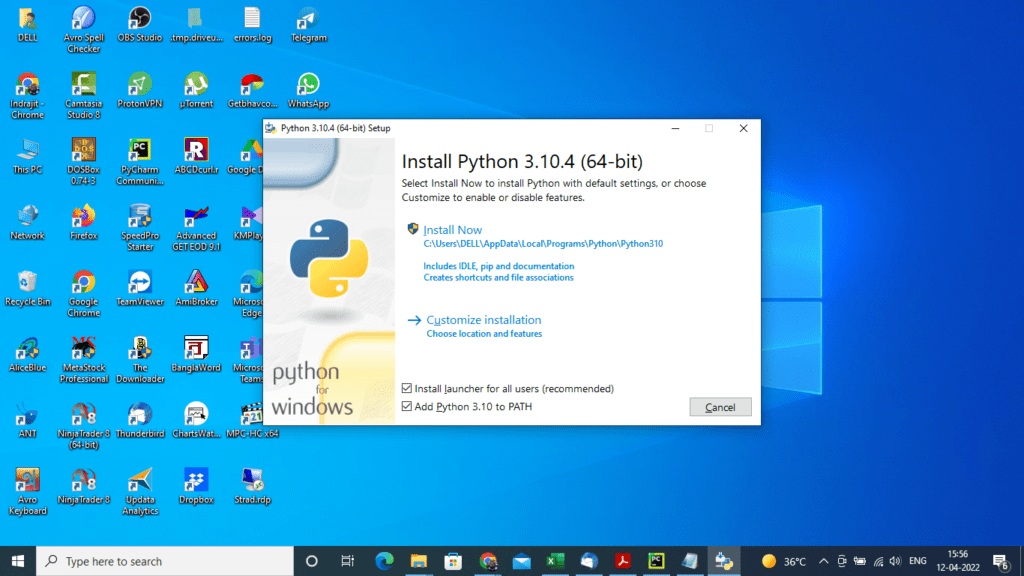 Check the box that says "Add Python 3.10 to PATH." Then, click "Install Now." Python will then start the process of installing on your computer. Python should now be fully installed on your computer, so you can use it. Close this window.
Putting PyCharm on Windows
Until now, Python has been installed on your computer. We do not write codes on Python, rather we use a Python IDE. Now, we will need to install coding software on your computer. For the codes that we write, we will be using a program called PyCharm.
Go to: https://www.jetbrains.com/pycharm/download. This will show you the most recent version of PyCharm. Download the free, open-source version of PyCharm under the community.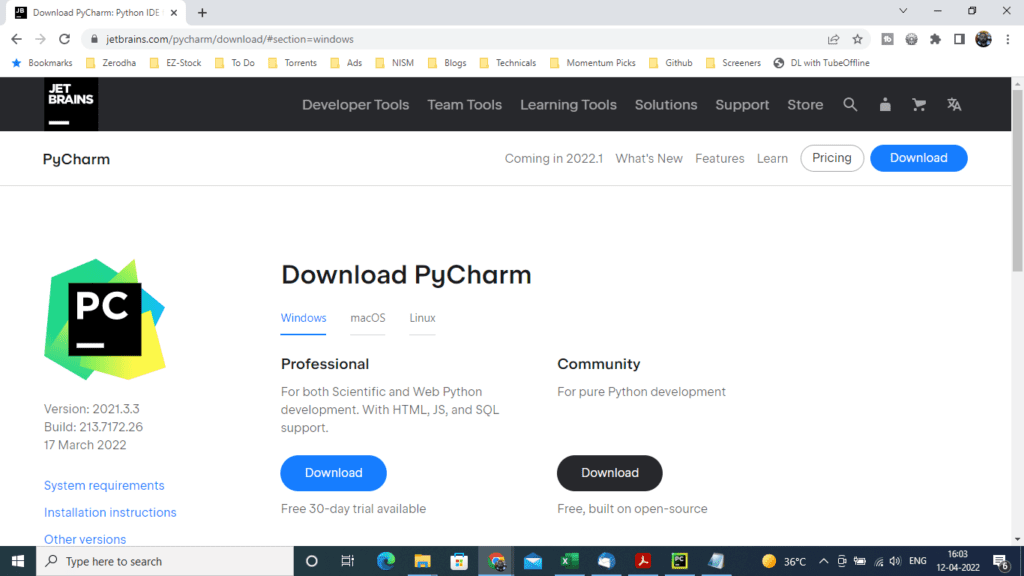 When you're done, click "next" and go with PyCharm's settings. Then, PyCharm should start to set up itself.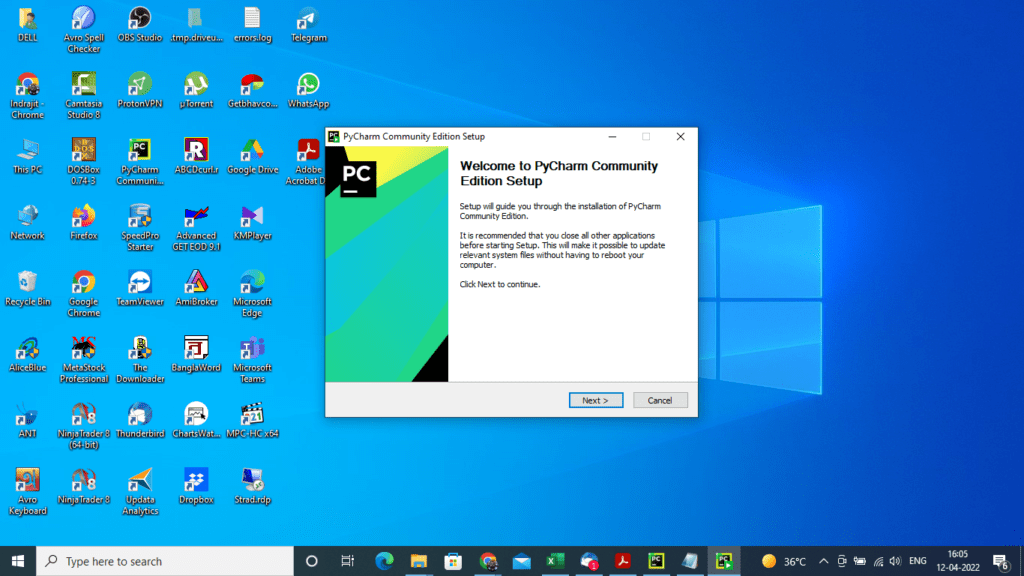 By running the program, we will now check to see if PyCharm can do what it says it can. Here the window will ask you to read JetBrains' Privacy Policy when you start. Once you've read it, make sure that you have accepted the Agreement.
You can now choose a different color for your code editing program. Most of the time, black is easier on the eyes, but you also can change this at a later time. Click your choice, then click "Skip The Rest and Set Defaults."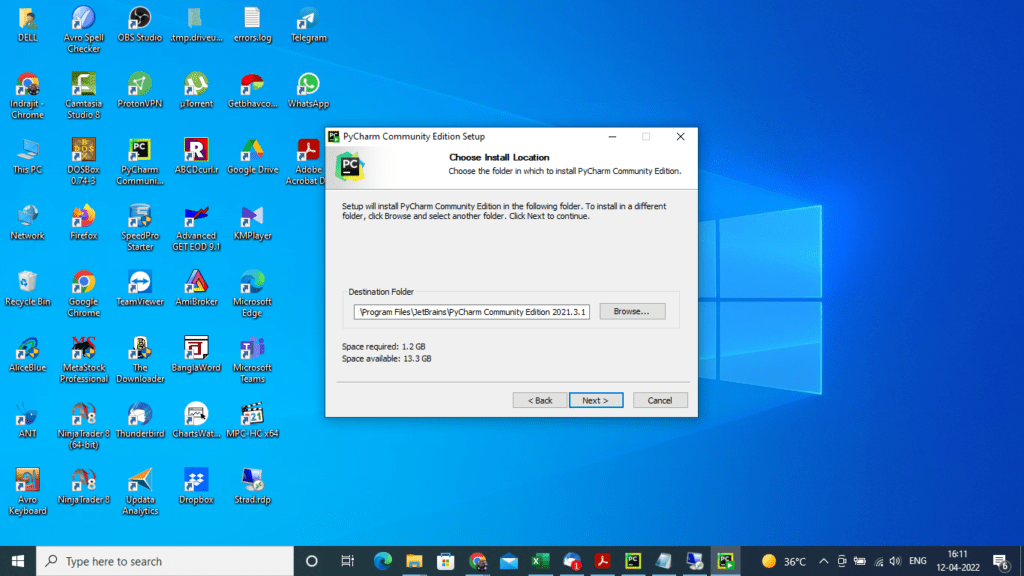 You should now see a screen like this. Then, let PyCharm do all the work. Then, PyCharm will set itself up inside itself.
Putting a Simple Library in Python for Trading
Following what was shown in how to install PyCharm, it can be very simple to add new packages.
Go to File, New File, and then name the file you want to make anything. Here I have created a file named Test.py. Now, type "import smartapi" into the file and hover over it with your mouse to see what it looks like.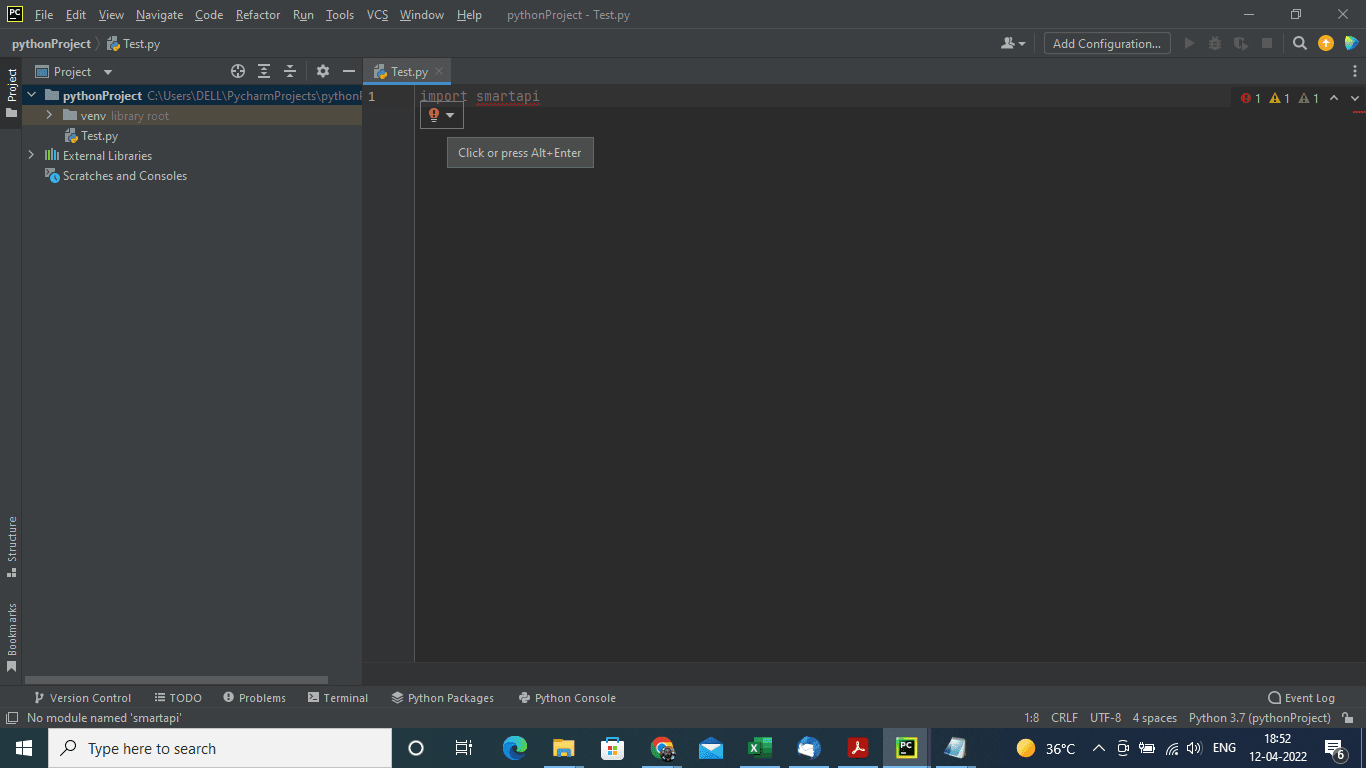 Click on the package and just install it.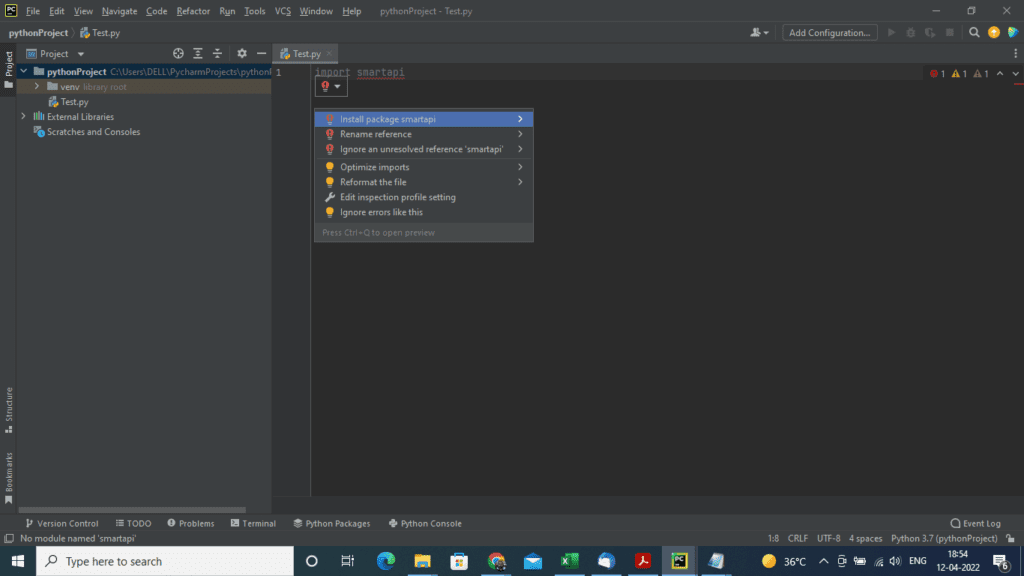 For you, it will say "Install package smartapi" Click here, and you did it, you have installed a Python Library called smartapi from Angel Broking.
Conclusion
In this post, we have understood how to install Python for trading and also how to install Pycharm. We have also installed a simple Python Library. In our next posts, we will see how to fetch trading data with Python and also how to start algo trading.