These days algo trading has become popular with the traders. Because of its advantages, many have come up with software for algo trading in India. And there are traders who wants algorithmic trading software free download. Though many are available, we need to pick the right software for use. As we all know, products available in the market do not always meet the required standards. We need to judge them correctly and select the right one. Therefore this article is focused to help them who are searching for the pick of the software for algo trading.
We will discuss the pros and cons of top ten algo trading software in India. After going through this article, the trader may be able to pick the right one. Before we dive into the topic, it is important to know that algo trading has its own inherent demerit. The most important one is the technical glitches. The algorithmic logic runs on data input. And data comes from a third party which is not part of the software. Hence any gap or stoppage from input data can make the software run erratically. Therefore the algo logic does not work properly during those times. That may result in wrong trade and consequent losses. But the technical glitches occur very rarely. Otherwise, algorithmic trades brings you some trading advantages. The primary advantage is, traders can keep their emotions out from trading.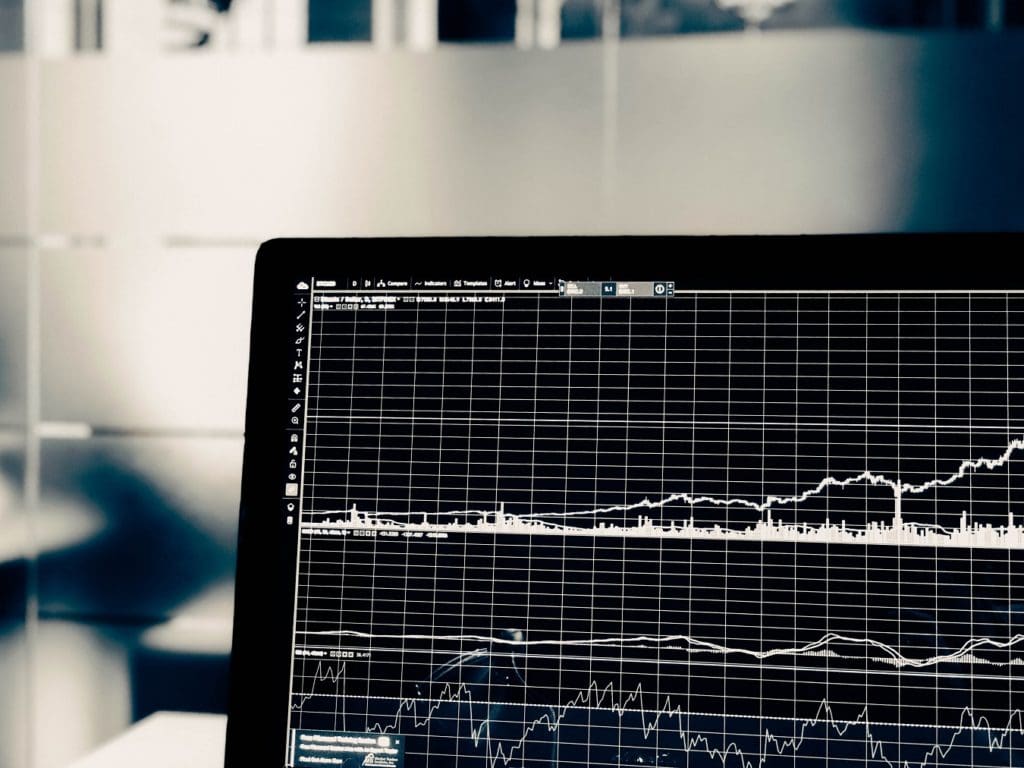 FAQs
What is algo trading?
Algo stands for algorithm. Here trading in stock market involves automatic trading using trading algorithm.
What is software for algo trading?
With the growing popularity of algo trading in India many have started developing new algorithms. These are equivalent to softwares but they can not run independently. Thet need data input and interface. These are essentially trading software. One can read good stock trading systems reviews and code them into automation.
What programming languges are used to write algorithms?
There are few programming languages like Python, C++, Matlab, AFL, MQL, Java, Perl and similar languages. Out of these Python is the most favcourit language for algo creaters. Therefore we find the use of Python more and more in such cases.
How do the algo trading software help us?
Algo trading helps traders to automate their trades. Hence algo trading software is gaining popularity more and more.
Can I do high frequency trading with the help of algo?
Yes, the right kind of algorithm can give you an ideal platform for high frequency trading. Therefore you must chose the right algo that suits you best.
Can I use any algo?
Not all algos are meant for every teader. Hence you must chose the right kind of algo that suits best your requirement.
So, how do I know which algo suits me?
As algo automates your trades, you must chose what kind of trading suits you best. Then chose the right algo before you jump into algorithmic trading software free download.
Software for algo trading in NSE
As we have already described algo trading is software-based automatic trading. The trading is done automatically as and when trading signals develop in the algorithm. It sometimes involves making thousands of trades in milliseconds done by the computers as per given conditions.
The algorithm works as per some set preconditions. Therefore it is important to set the algorithm. Technical analysis, data analysis or event-based conditions drives the precondition set up. Accordingly, these preconditions create Entry or Exit trading signals. Consequently, these signals automate the trades. This automated trading can be positional or intraday based or can be the high-frequency trades.
The demand for automated trade is increasing, As a result, today automatic trading claims for more than 40% of total trading volume in NSE. Many inventions on algo trading front have elevated the stock market trading to higher level. NSE is allowing newer platforms for algo trading to take place at retail levels.
Some trading software for algo is available in the market. They show real-time NSE and MCX data for algo trading. This allows investors to make trading more profitable.
Hence we can say creating software for automatic trading initiates the algo trading process. This can be considered as the first step of algo trades.
How NSE helps to accommodate automated trading software
As we have already learned algo software initiates the first step of algo trading. But there are other areas where NSE actively facilitates algo trading with third party algo software vendors. NSE encourages algo trading through the following steps.
NSE supplies all necessary data to the traders and algo vendors to accommodate algo trading. In addition, NSE supplies analysed database on demand.
NSE supplies best database research in packages as per requirements. Consequently, traders and algo researchers get the best trading ideas.
In addition, NSE also helps to create the algorithm easily. As a result, traders can deploy strategies without going into details of step by step programming.
Here NSE plays an important role. NSE supplies all the necessary historical data for backtesting. Without backtesting, drawdown and other factors cannot be understood. Backtesting allows the trader to understand the efficiency of the algorithm. After that, the algo is fired on the live trading platform.
NSE supplies streaming live data which allows automated trading at the end.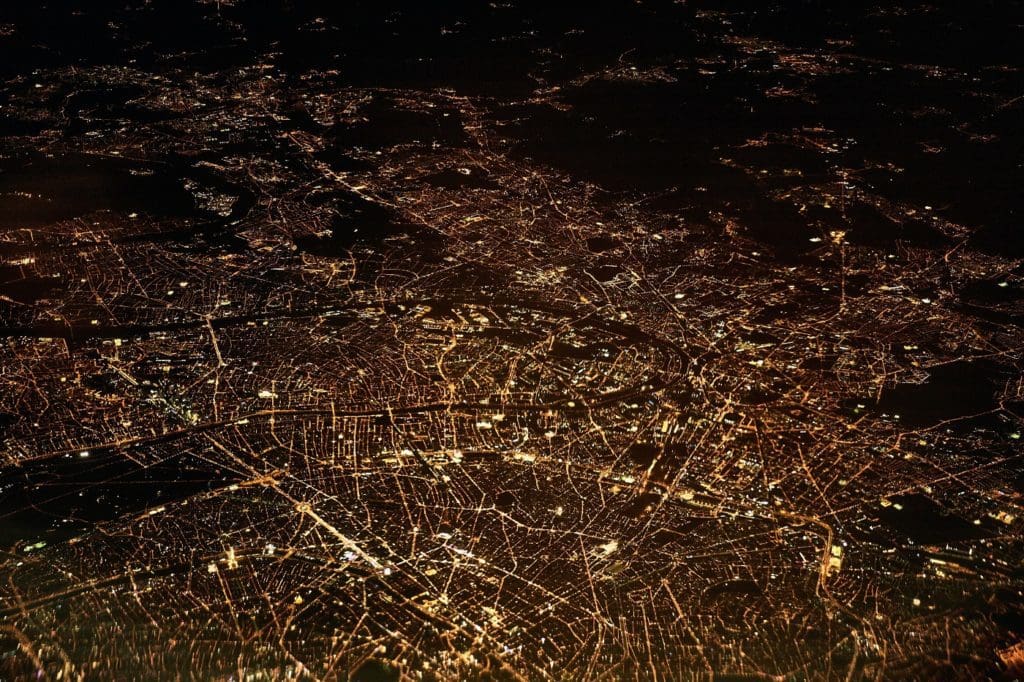 Top ten software
Here we have listed a few software and algo trading platforms. There are few software and there are few platforms that allow automated trading in India. Hence we have taken an all round view while discussing this. Because there are some independent software and there are trading platforms that support them. Therefore we have presented them in a basket form. So, take your pick from the list.
Software and algo trading platforms in India
As already mentioned above,we have picked the following for the readers' convenience. A trader can chose any of these to suit own requirenent. But to use them you have to sunbscribe to the broking platform. Not all brokers allow algo trading yet. Also not all algo software are meant for all platforms. Hence you need to pick your broker and the software carefully. In addition, you may have to dish out some extra expense for automatic trading. All these depend on the platgorm and the software vendor. Here we are going to show you the pros and cons of these software and trading platforms.
Zerodha streak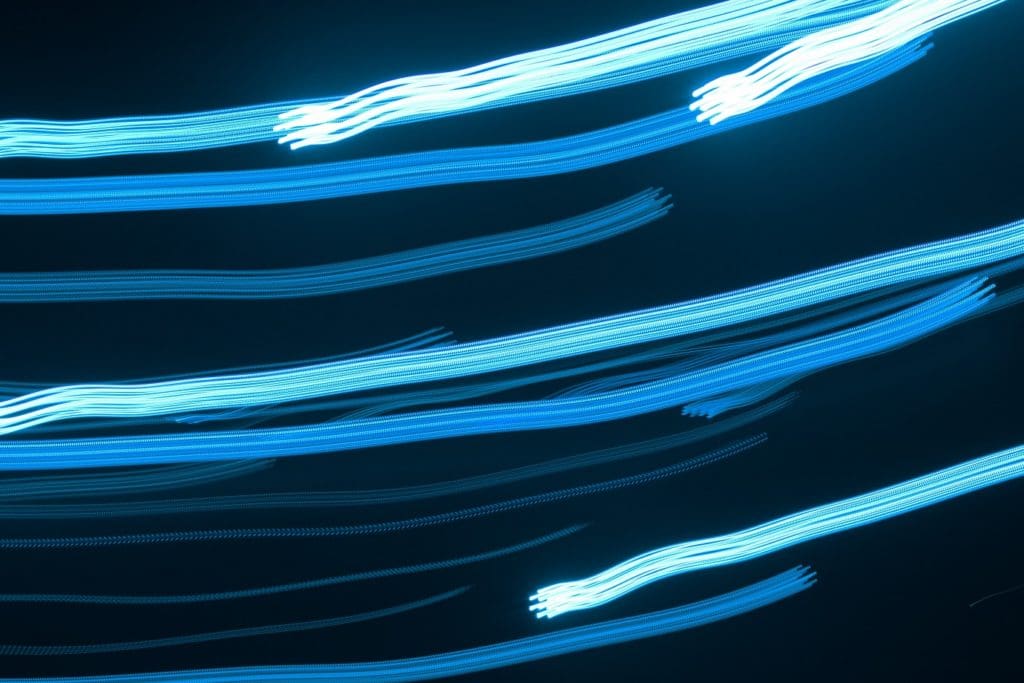 Streak is only meant for Zerodha subscribers. Therefore you need to be a Zerodha subscriber to trade with Streak algo. Streak is connected with Zerodha trading platform named Kite. Kite has both we and the App version. In addition, there is a Zerodha software named Pi. Streak works fine with all of them. You need to log in into Streak with Zerodha credentials.
Streak has many advantages and some disadvantages also.
Advantages
It is very easy to use.
Streak is suitable for both beginners and intermediate level traders.
One need to learn programming to use Streak.
Scanning is very good and customisable. You can scan all with your own conditions.
Disadvantages
Cannot do fully automated trading yet.
Currency and the Commodity exchanges trading are not yet allowed.
Zerodha AlgoZ
This is another algo trading platform associated with Zerodha. It is an old algo platform. Launched in as early as 2013, AlgoZ assists in algo trading. Also, it helps in automatic backtesting. AlgoZ has many attractive features but not all are completely free. It is probably the first software for algo trading for Indian traders.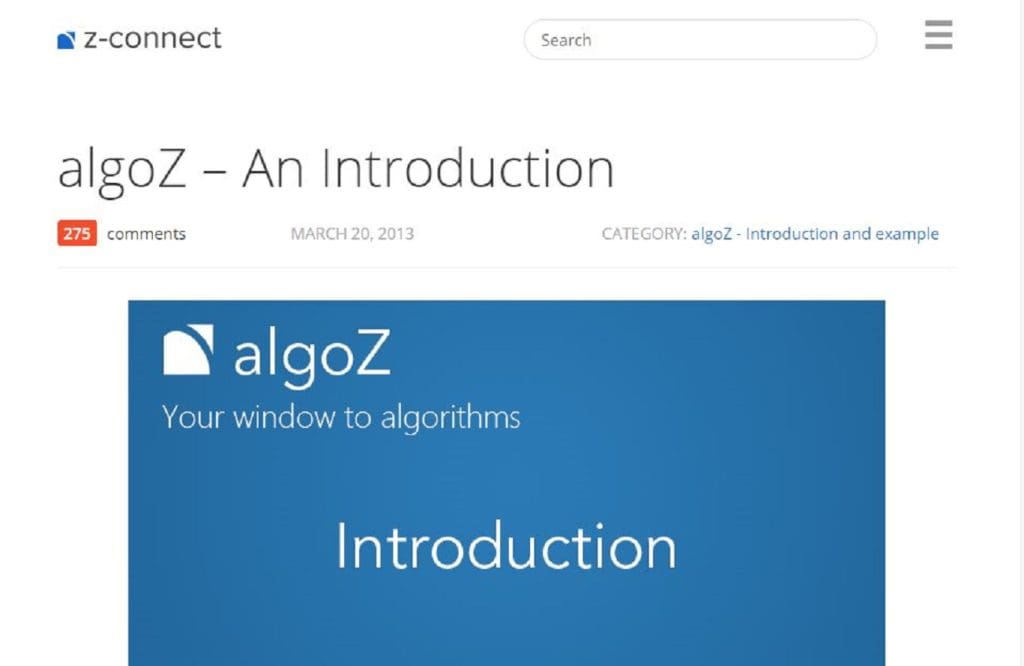 Advantages
AlgoZ is a technical analysis based algo trading software.
It is fully backed up by Zerodha support team.
There are lots of technical indicators to choose from and devise strategies. So traders find it very useful.
All strategies can be backtested. As a result, the trader can pick up strategies to suit different styles of trading.
After the finalization of the strategies, the trader can automate the strategies in the live market.
The AlgoZ platform allows full or partial automation of strategies.
The retail traders can use it.
Disadvantages
A trader needs knowledge of technical analysis to use this platform.
Also a little knowledge of programing is necessary to use this plaform.
All the features of AlgoZ are not free of cost.
AlgoTraders
It is another software for algo trading. Since its inception in 2009, AlgoTraders has been very popular for algo trading in India. It is an open-source technology-based algo trading software. The latest version is AlgoTraders 4.0.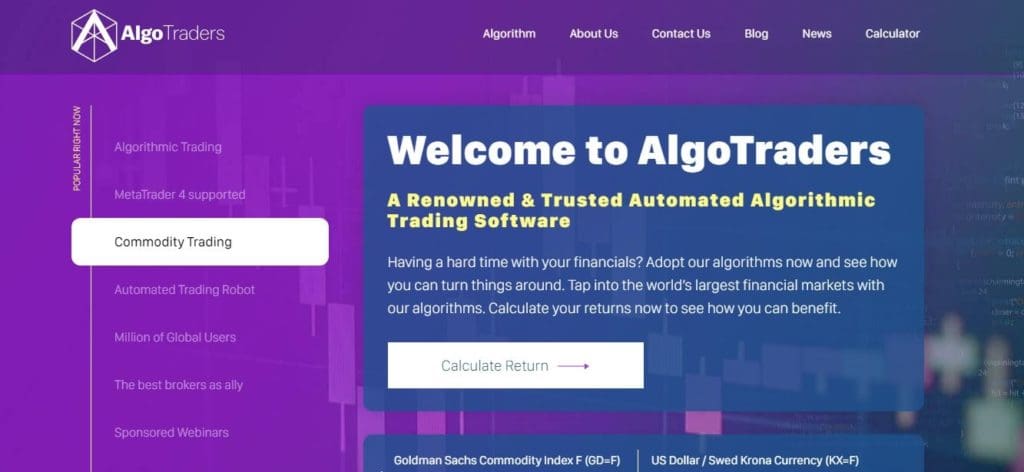 Advantages
AlgoTraders uses Esper Engine which allows it to operate at very high speed. It can process at a functional speed of 5 lakh events per second. With such a high volume of data processing ability, AlgoTrader can handle high-frequency trades very well. Institutional traders also find it very helpful.
The software is highly customisable.
After installation of AlgoTradesr, the support team will help you by providing documentation and online training. The comprehensive back up support also proves to be a great advantage.
The architecture of AlgoTraders is very robust and uses the latest technology.. Therefore it is very reliable. It has used on latest technologies like Java, Hibernate, Esper, Active MQ, Grail, Spring, Docker and others.
It is a cost-effective algo trading software system.
Disadvntages
High-speed trading may lead to big losses. Therefore, at times, manual supervision is necessary.
AlgoTraders has limited charting capabilities. Only during forex trades these charts prove their worth.
When market scenario changes, the bid-ask gap may become very high. That may incur looses due to high volatile market condition.
Due to market integration at very high, technical glitches may cause big losses.
RoboTrade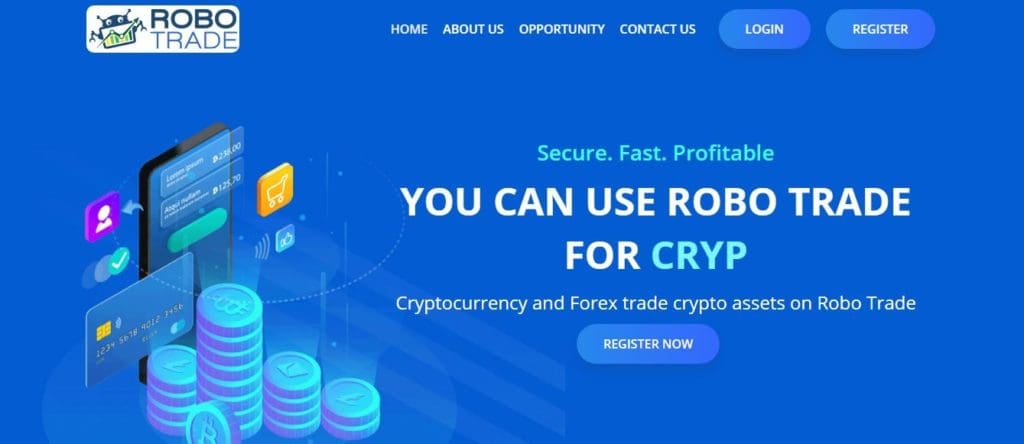 It is a comparatively new entity in Indian stock market. It has some strong features.
RoboTrade provides truly real-time data.
It automates the process of putting trailing stop loss.
A trader can indulge in fully automated trading or full manual trading through RoboTrade.
Order execution time is less than 1 second.
A trader can execute his own strategies here.
RoboTrade makes use of Artificial Intelligence through a robotic system.
Automated trading has a 95% success rate.
RoboTrade uses robotic understanding.
It applies layers in technical charts. Traders can use multiple charting layers at one time.
Also, one can use multiple chart templates simultaneously.
RoboTrade works with NSE, BSE, MCX and F&O.
Robotrader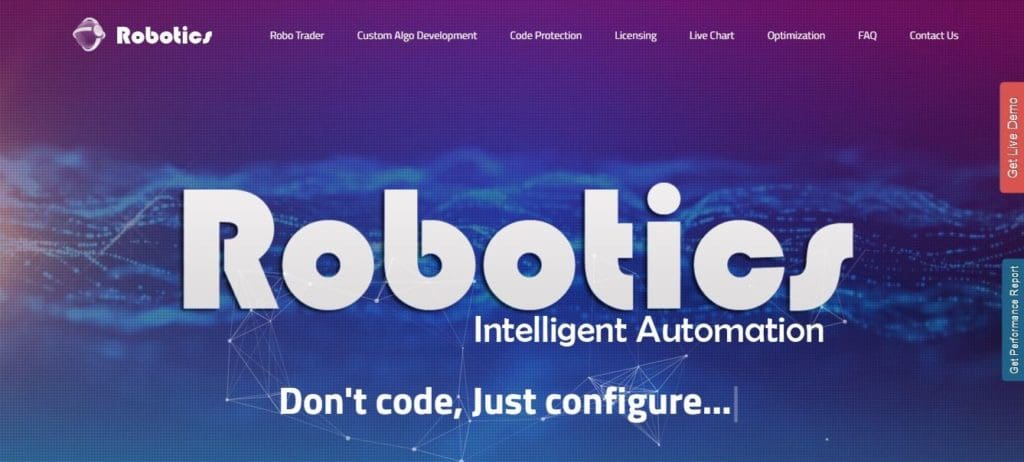 It is a plug-in software. There are many features that make it very popular. These features are listed below.
It can handle multiple scrips at one time.
The function of software can be evaluated on a real-time basis. A trader can see whether real-time automation is functioning properly. If not satisfied, the trader can close the trade manually.
A trader can also book partial profit here.
There is a facility for setting multiple stop loss.
Can use all charting facilities.
Reverse trading is also possible here. For example, executing a sell order when a buy signal generates.
One can set up a multiple order generation when buy/ sell signal appears in the index.
A trader can set times for order execution through this software.
Also, a trader can set up his daily profit/ loss limit.
Quant trading strategies are one of the main features of this software.
One can trade directly from the scanner itself.
Sub-brokers can use the facility of using multi-user plug-in.
It allows the use of the cloud (virtual machine).
Robotrader also allows execution of orders from excel sheets.
The Options traders can automate hedging or arbitrage strategies here.
Low on price.
TradeTron Tech
It is basically a new entrant in its category. Tradetron is no software but an algo trading marketplace. You can find many algo strategies here. As it is an algo marketplace, algo creators come here and sell their strategies in this platform. Tradetron Tech has many strategies of their own. These strategies include: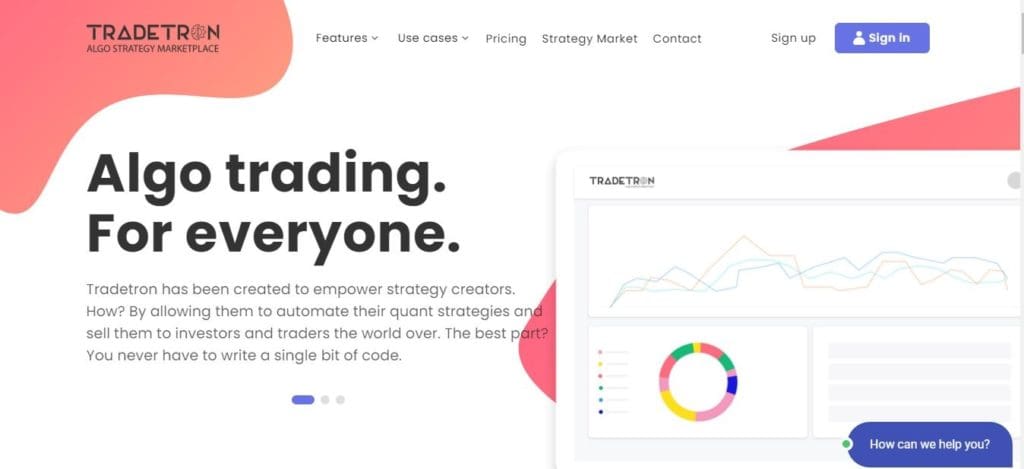 Algo strategies based on technical analysis.
Algo strategies based on fundamental analysis.
Quant based algo strategies.
Event-based algos.
Expiry based algo that include options hedging strategies.
Customised strategies.
Unique third party strategies by developers.
Many brokers support TradeTron algos. Some brokers charge for their APIs like Zerodha. And some brokers allow their APIs free of cost, like AliceBlue. Tradetron Tech is not free. The free version allows the use of only one algo strategy only. But backtesting is free. A subscriber can develop his/ her own strategy without knowing even a little bit of programming.
Omnesys Nest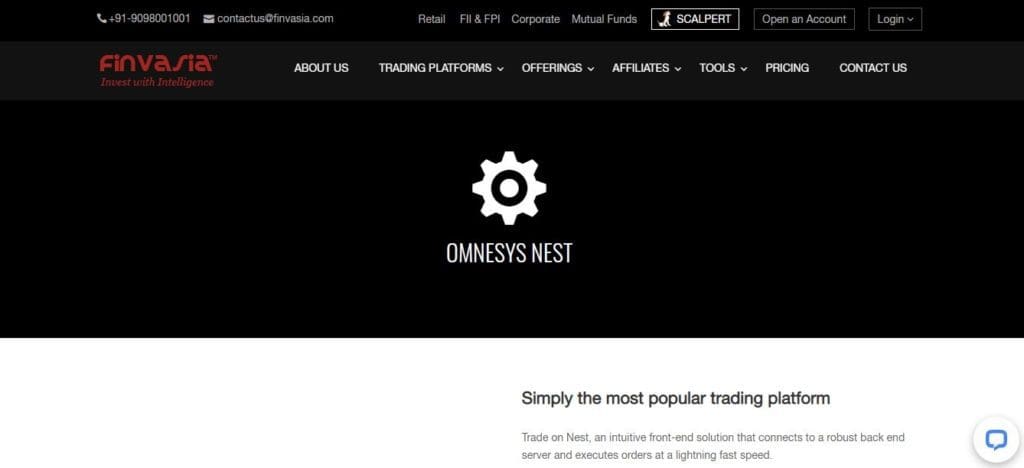 It is another important name in the software for algo trading basket. Omnesys Nest is a premium algo trading software. It allows execution of strategies like basket trading, order slicing, option hedge strategies that include 2l and 3l spreads.
Omnesys allows trade in various exchanges like NSE, CDSL & MCX. Omnesys Nest is a highly versatile algo trading platform.
ODIN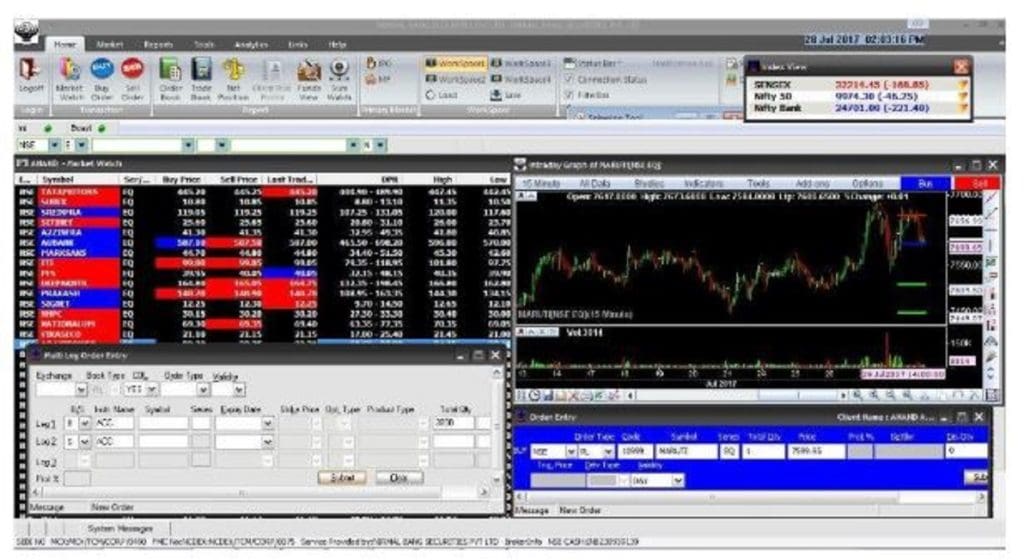 This is also a popular software, Financial Technologies developed it. The third-party algo integration is very smooth in this platform.
It is a multi-segment algo trading platform. ODIN is famous for its risk management and order management capabilities.
Metatrader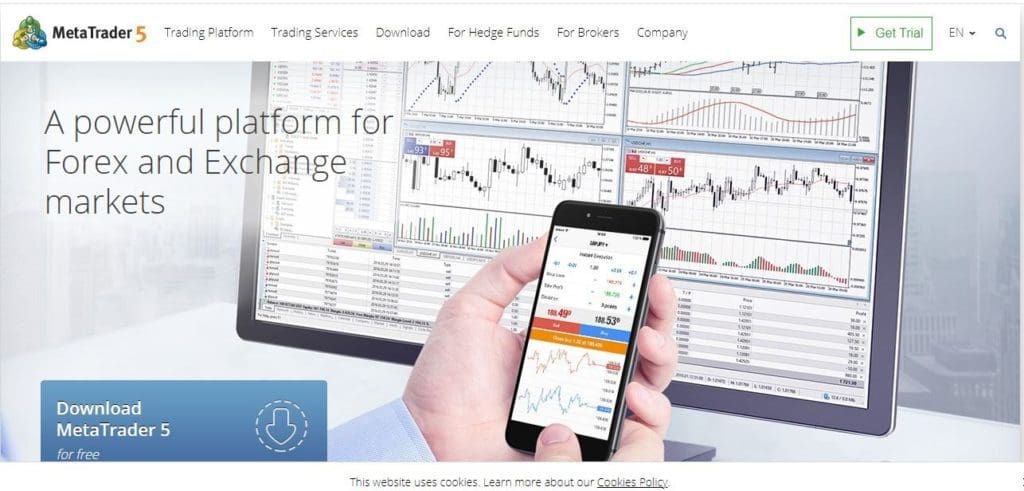 This multi-segment multi-asset algo trading platform has a number of powerful features. It has a very famous technical analysis tool embedded in the system. Metatrader employs trading robots in its automated trading system. Metatrader enables cross-segment algo trading opening up a number of opportunities in algo trading. It is an all-in-one algo trading platform.
Algonomics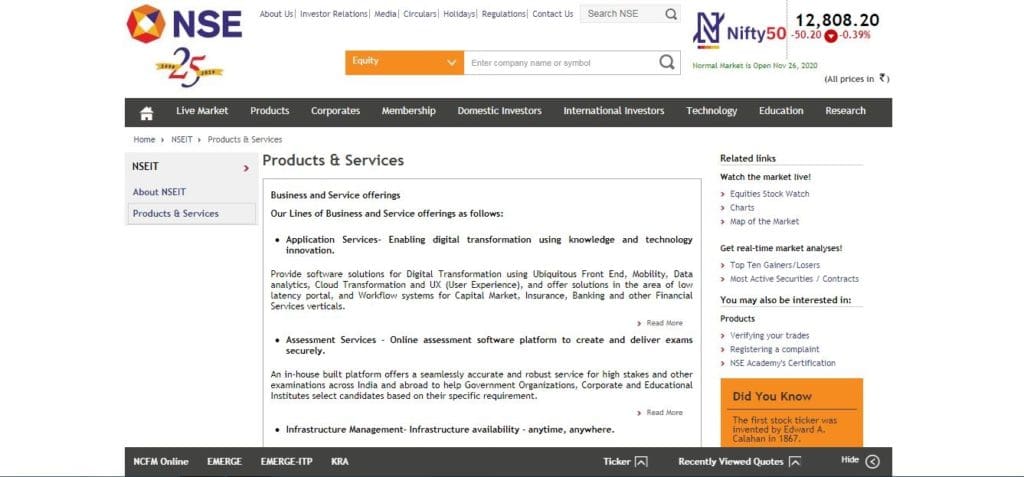 NSEIT developed this software. It is an algo trading platform. It enables comprehensive monitoring. Also, Algonomics is an algo trading platform with low latency in trade execution. Also, the system control mechanism is very robust as well.
A few words
Algo trading is new in INDIA. Therefore all the platforms are not yet used to the new system of automated trading. Many brokers do not even allow it now. Also, the technological aspect needs improvement. Hardware like high-speed processor, high capacity RAM, fast internet connection, uninterrupted real-time data input etc. is an integral part of the backup system for algo traders. Hence a trader must ascertain that these things are well in place. In addition, one cannot leave the automatic trading in the hand of machines yet. Monitoring is necessary. And whenever the need arises, manual interception is a must. Otherwise, data mismatch or technical glitches can increase your losses in no time.
In the end, I should say a little study will do you no harm. In fact in my study still websites like next level bot or algoniti reviews etc are not yet covered. In fact, to master algo trading that suits you best, you must study a lot.