Last month I have written a post on Renko trading system in the Nifty index. You can read the post here: 2 Ways To Minimize Whipsaw Using Nifty Renko Charts. In this post, I will discuss how to open Renko charts on Sharekhan Trade Tiger. Apart from TradeTiger, Zerodha Pi and Zerodha Kite both also offer good Renko chart.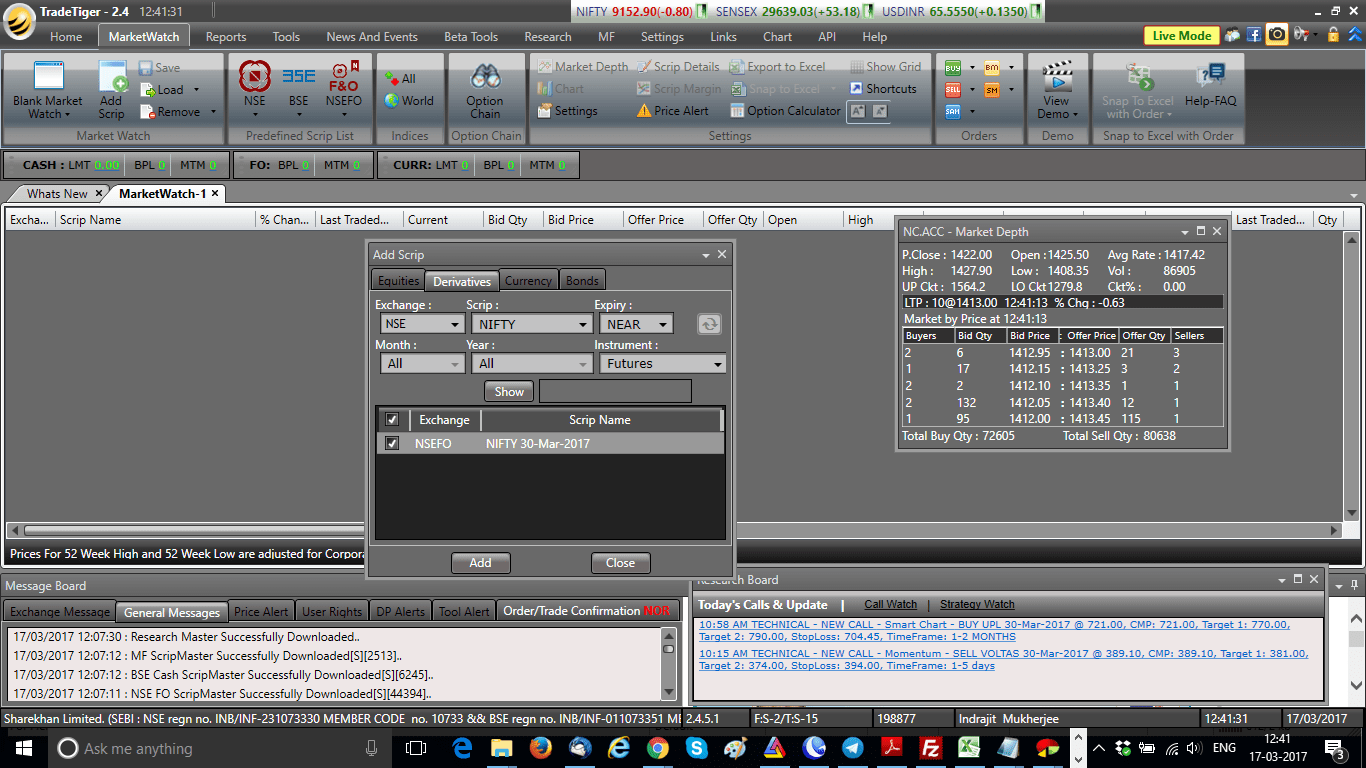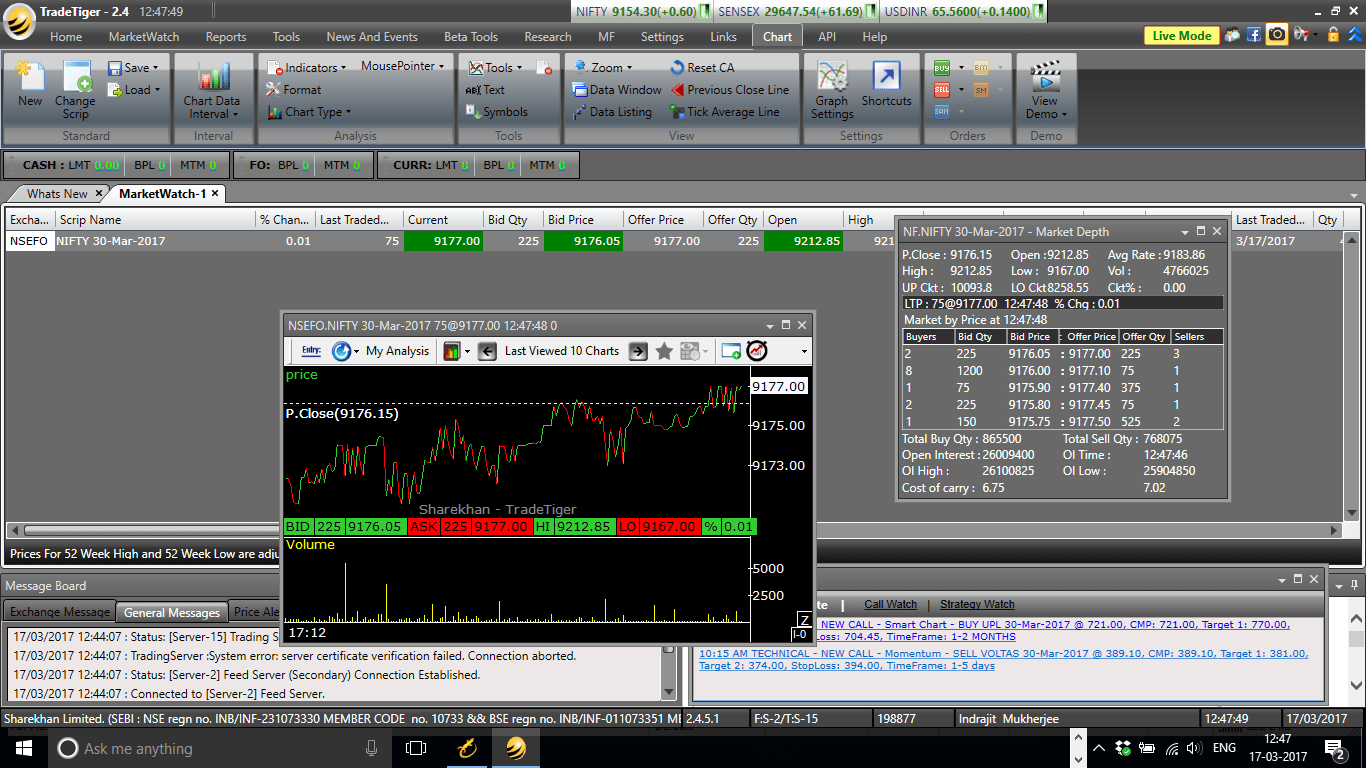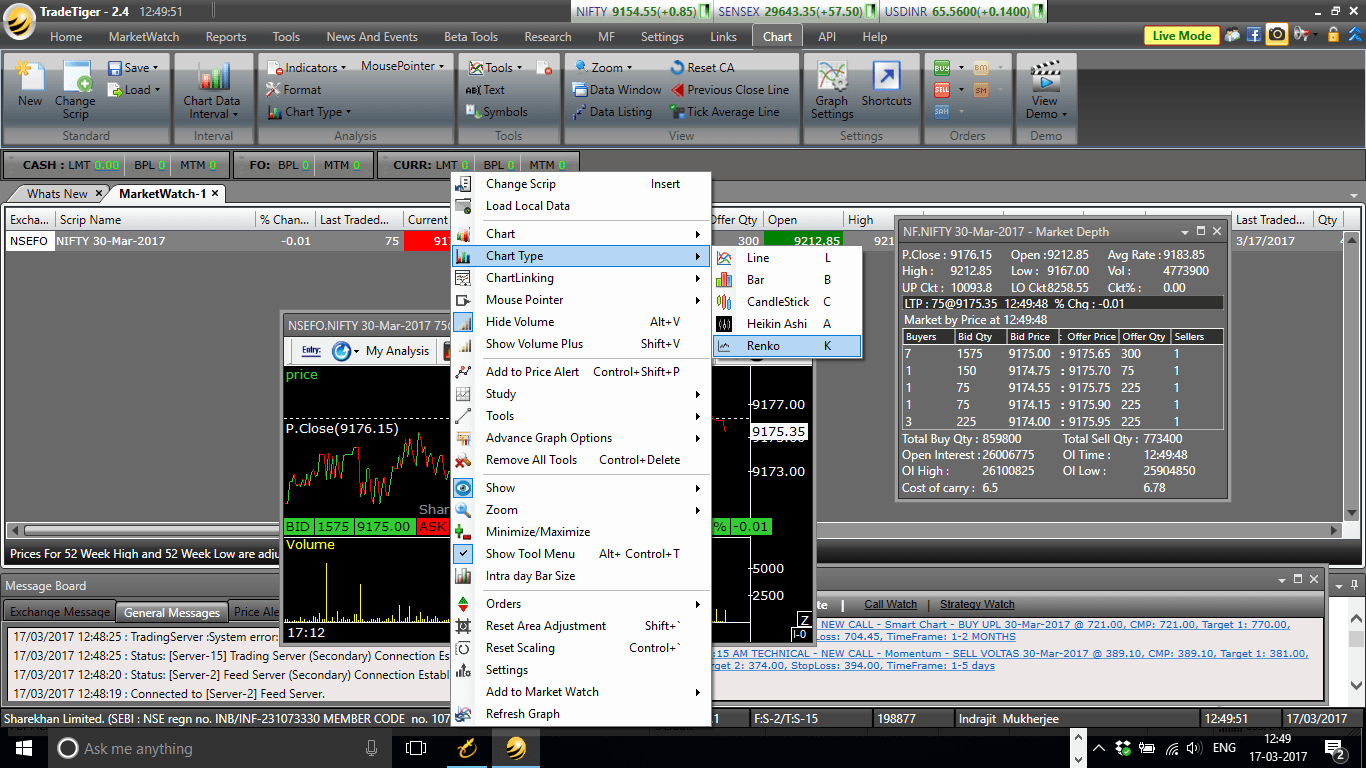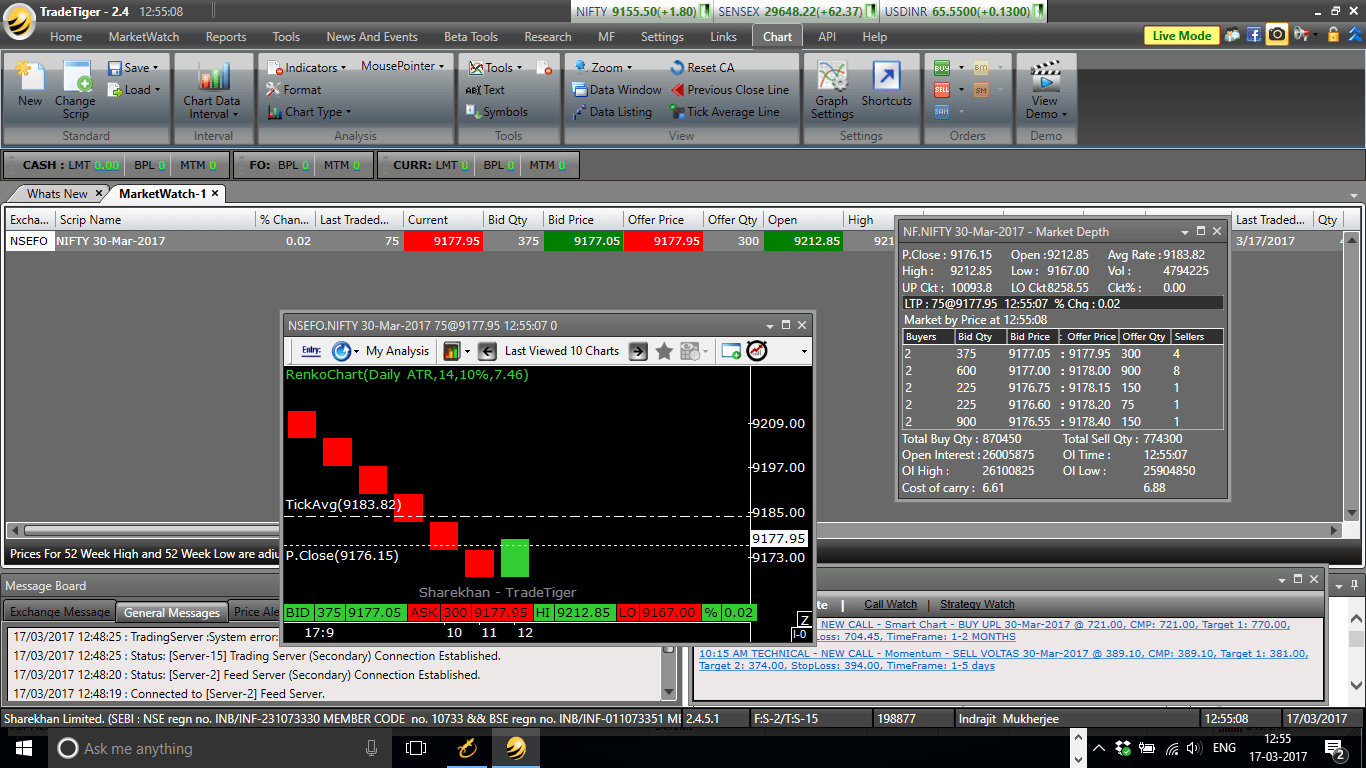 First, run and log in to Sharekhan Trade Tiger. Open a blank market watch. Now I will add near months Nifty future scrip by choosing DERIVATIVES then SCRIP –> Nifty, EXPIRY –> Near, INSTRUMENT –> Futures. Click on the show. It will show the Nifty 30-Mar-2017 futures.

Next click on ADD and the script will be added in my market watch. Now right click on the scrip, select CHART and select VIEW CHART (Ctrl+G). This will open the Nifty future tick chart in the Sharekhan Trade Tiger terminal. You can also double click on the scrip to open its chart.

Now right click on the tick chart. Select CHART TYPE and select RENKO (Keyboard K).

This will open the Renko chart for the day. The chart will look like the following image.

Now we need to increase the backfill time, instead of the single day, you can change the chart period 5 days OR 30 days. Click on the extreme bottom right square in the chatbox. As shown in my image below.

Now Renko chart is the live final touch needed is to create the Renko Trading System adding studies. To add study right-click and select STUDY –> ADD STUDY.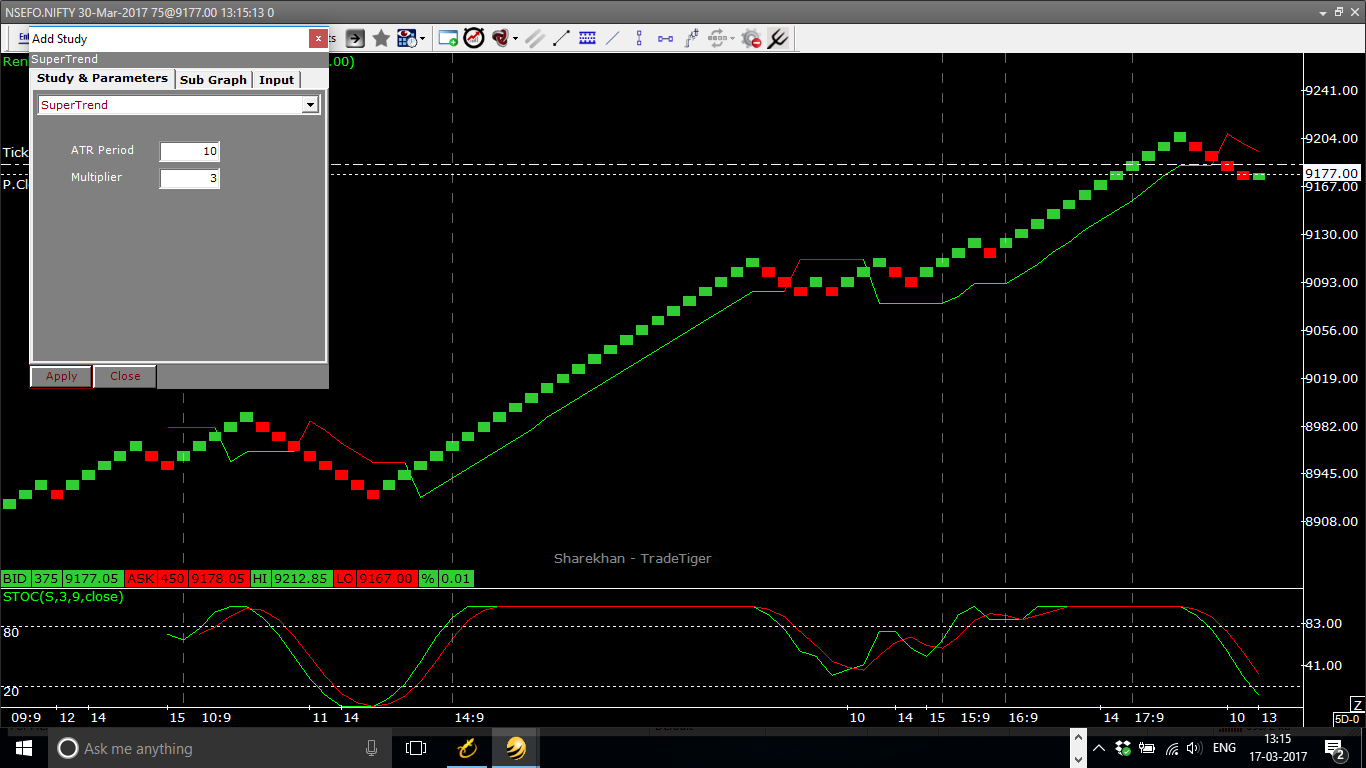 You can add Stochastics OR Super Trend as the study. Entry-exit can be done on either 1) on the basis of Stochastics overbought/oversold and turning from there OR 2) on the basis of Super Trend signals.

So your Renko trading system is ready on TradeTiger. You can send in your questions through the comment box below.
Things to remember: Renko charts are still in the R&D stage in most trading terminals. Readers can point us to any bug they notice.