Though nowadays after the launch of ZERODHA PI Omnesys Nest Trader is not so popular among traders, still to date a large chunk of traders are using the Nest Trader platform. Brokers like Samco, SASOnline, Master Capital, BMA, etc, and literally all new and small brokers are still providing Nest Trader to their clients. There is still a lack of information on the net about Omnesys Nest Trader chart settings. So let's go through a step-by-step guide on how we can open a chart in the Nest Trader platform.
Fist run and log in to Nest Trader. Add your scrips to your market watch.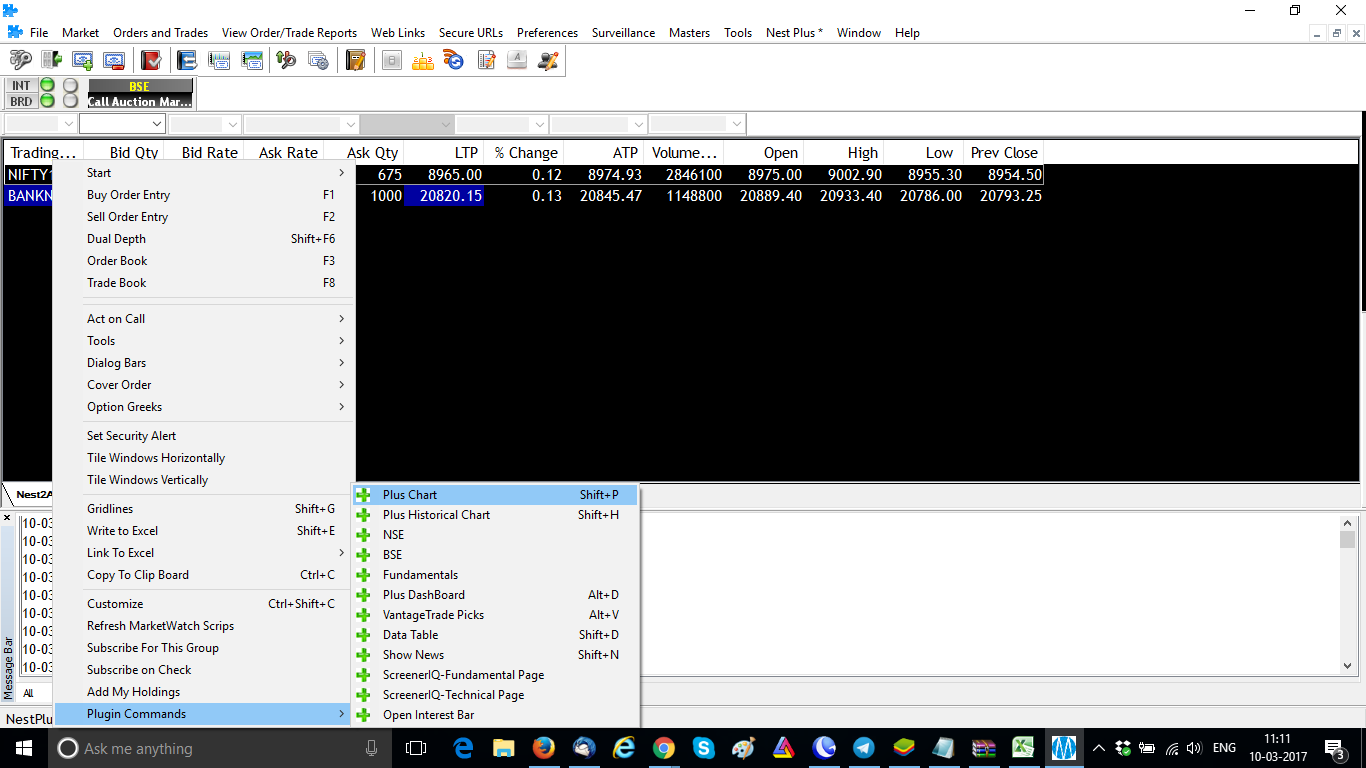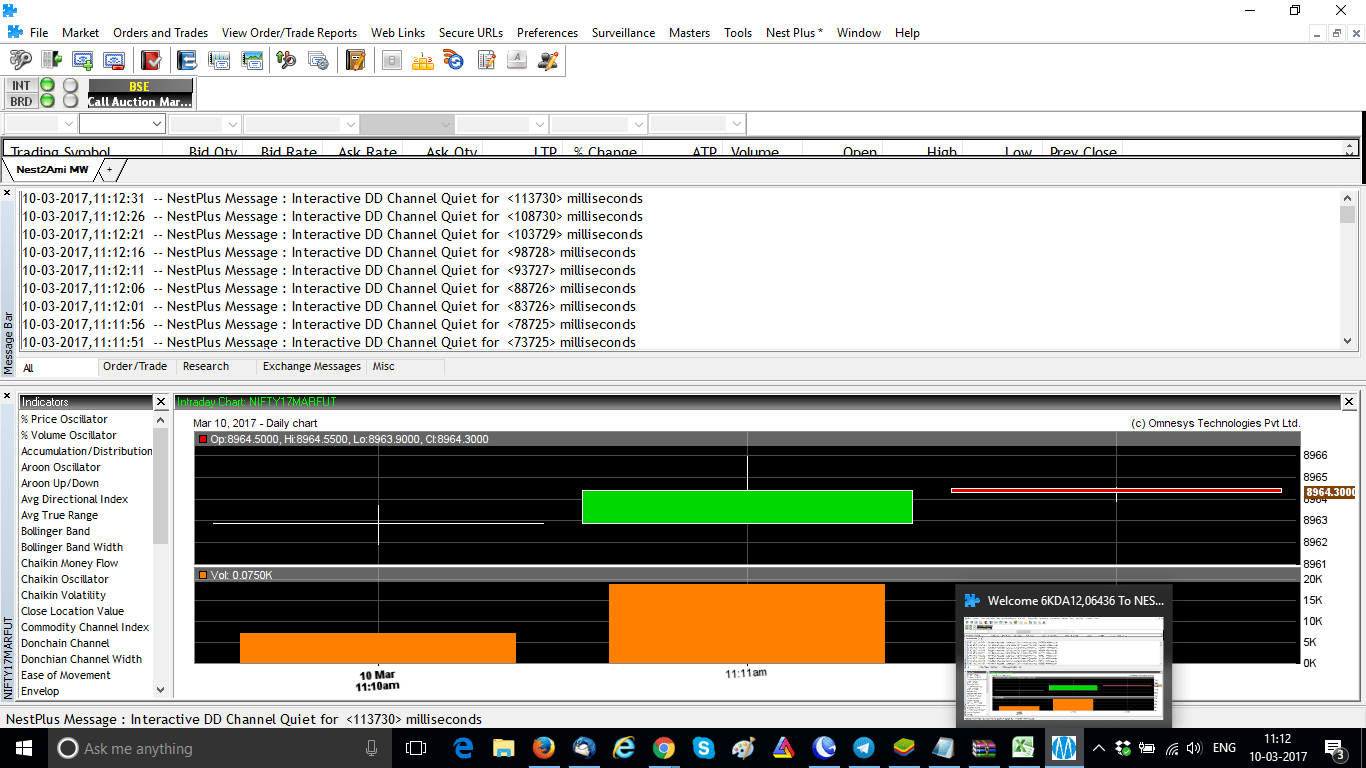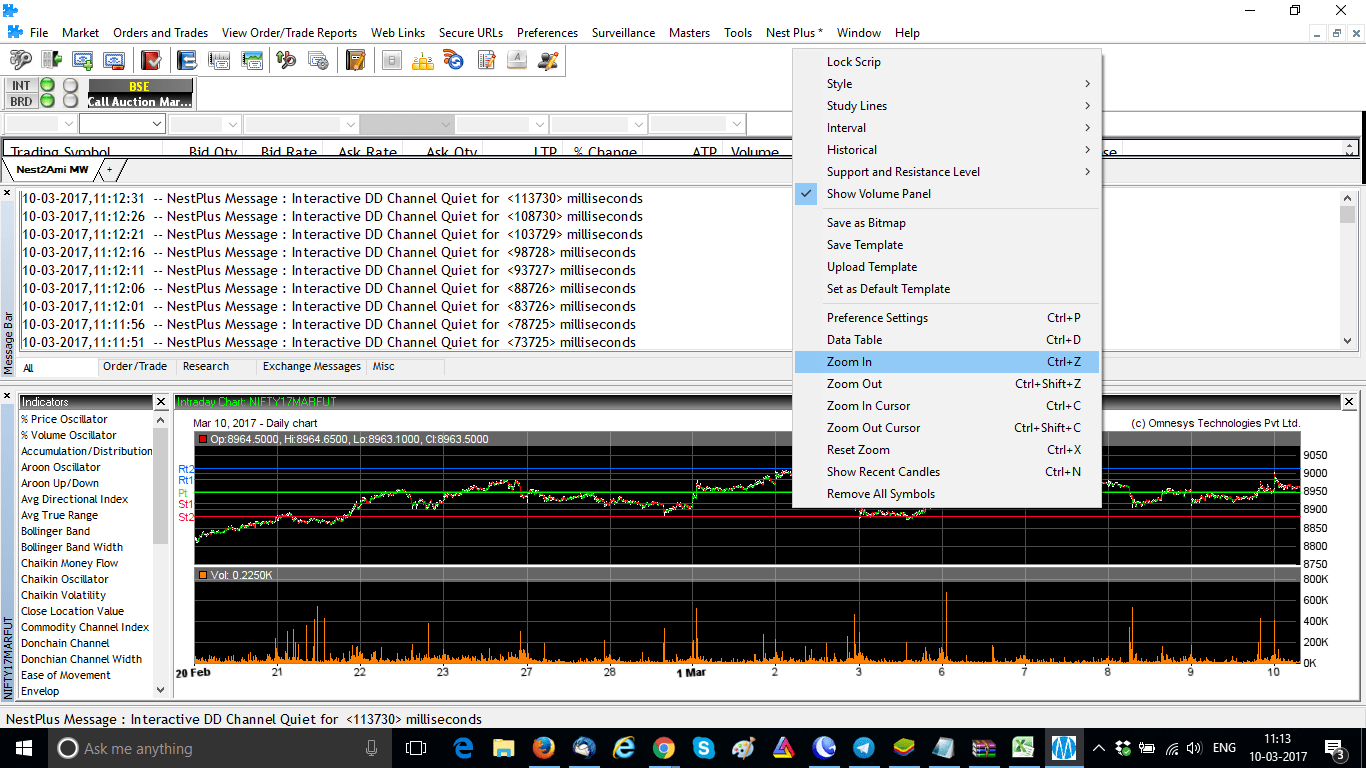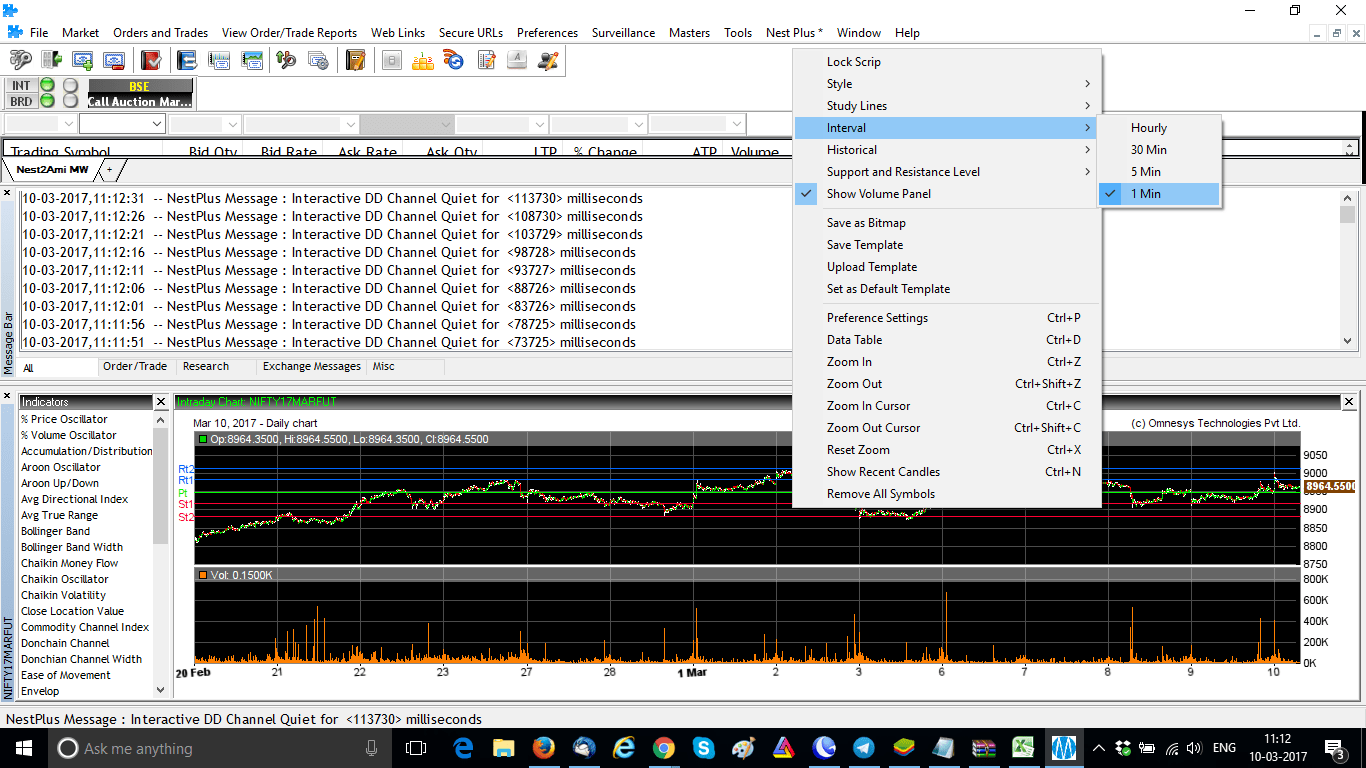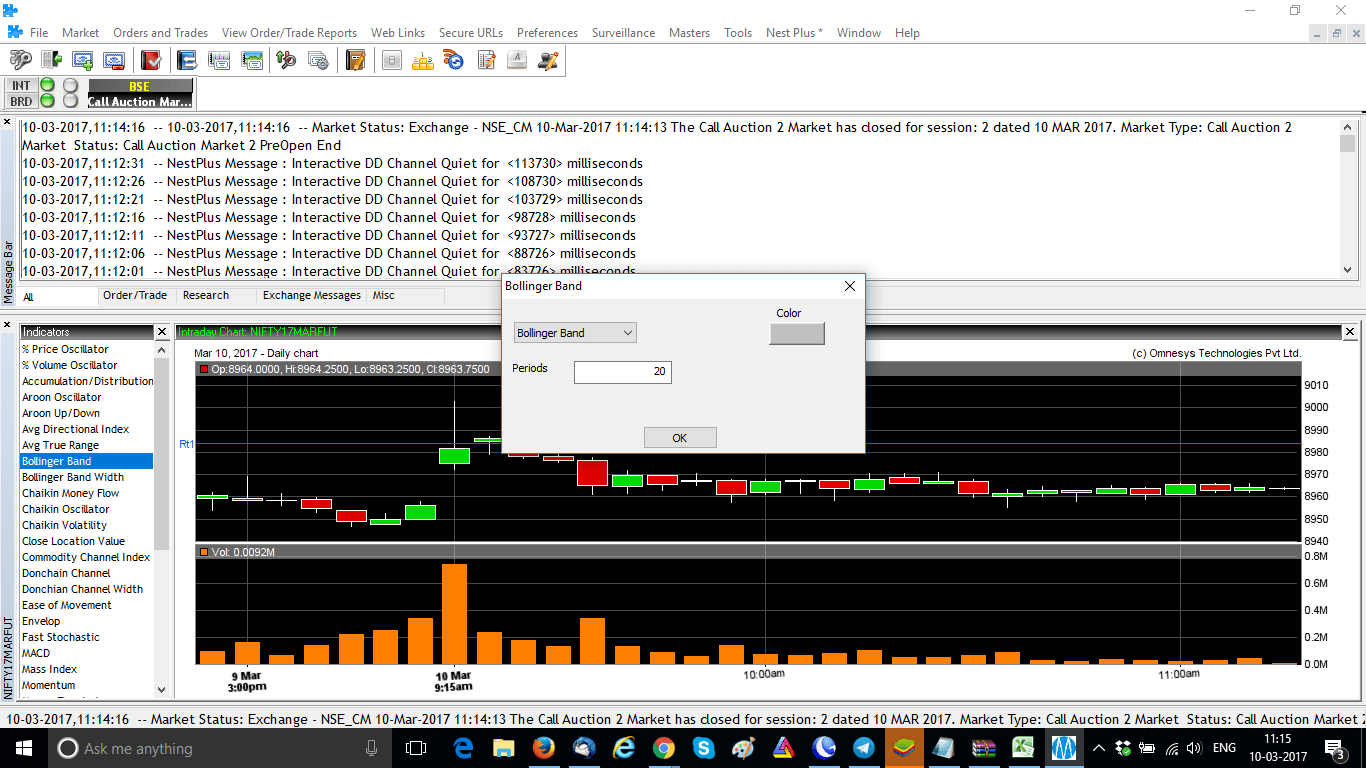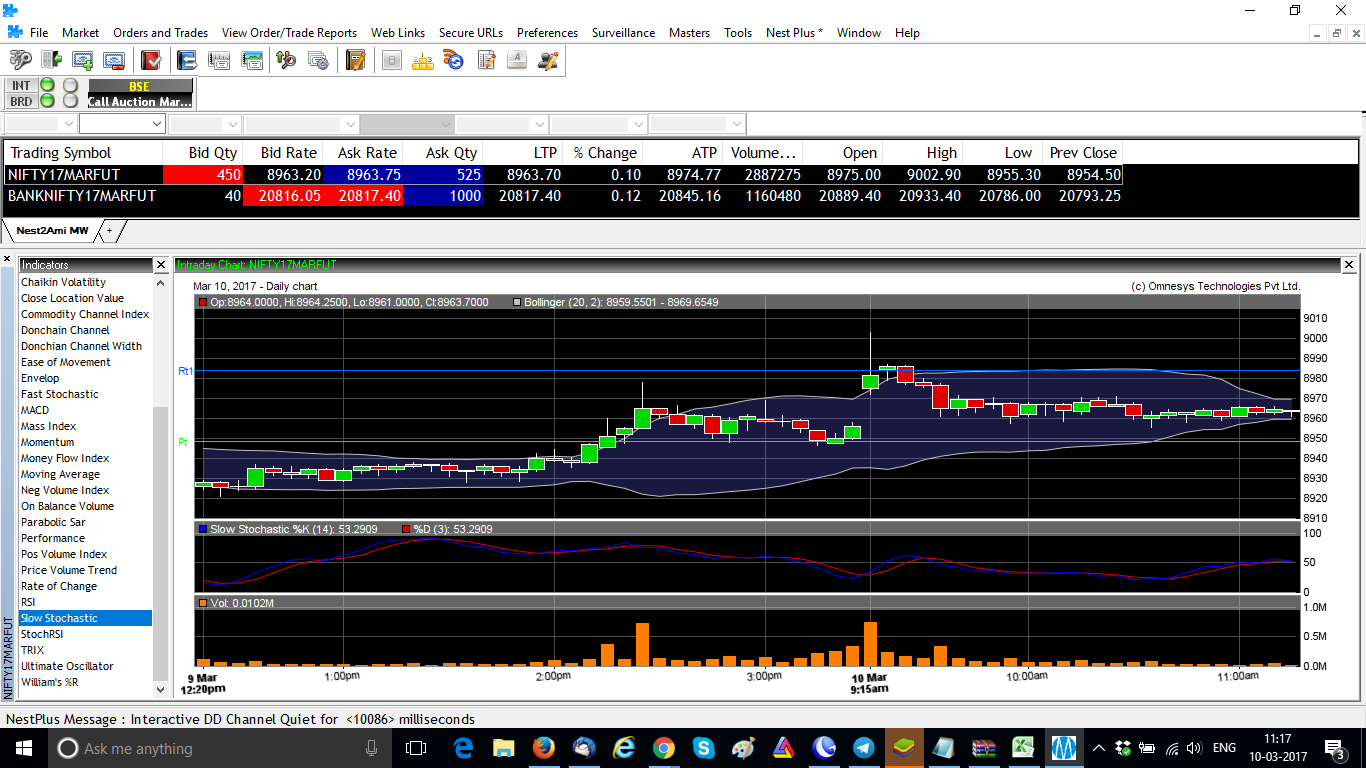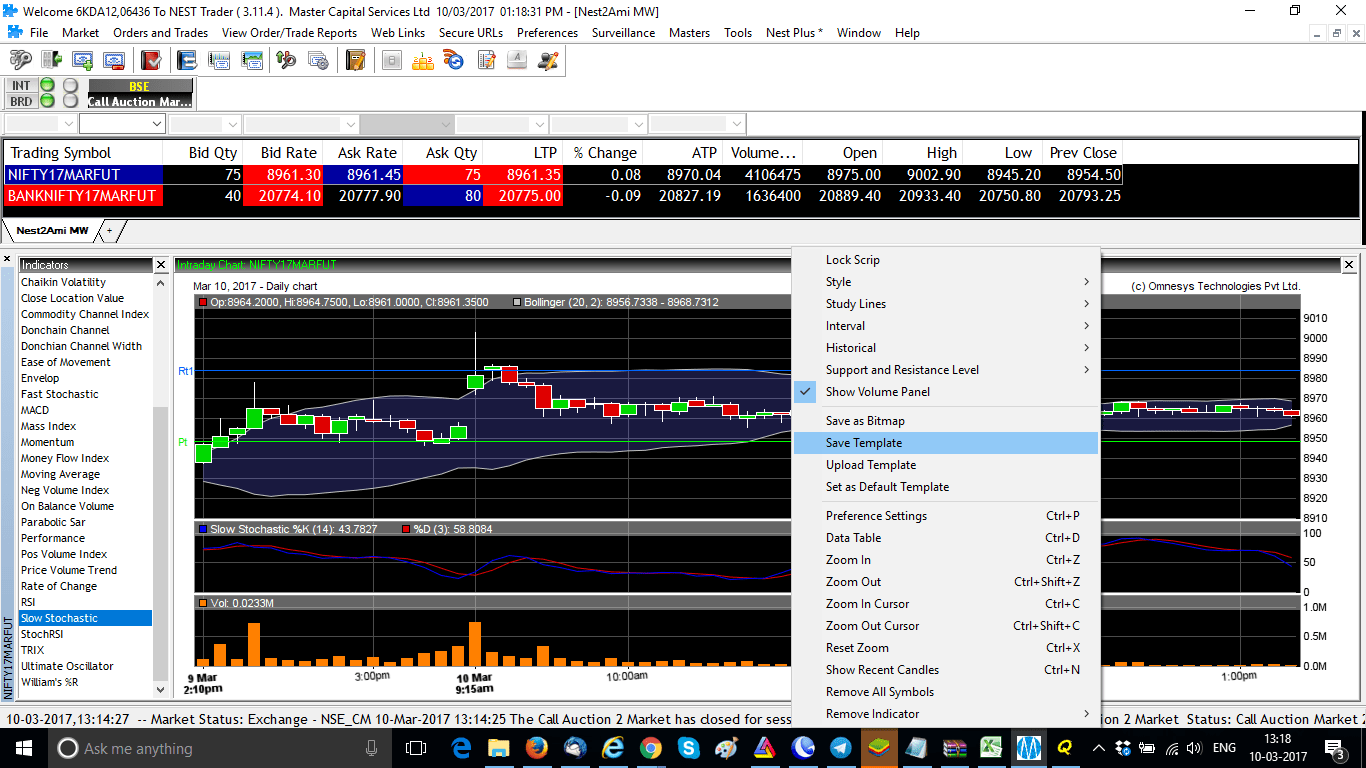 Now right-click on your script and Plugin Commands –> Plus Chart. This will open up the chart in Nest Trader as shown in the image below.

The chart will be opened and we can see big candles. Charting in Nest Trader is a bit confusing hence Omnesys Nest Trader chart settings need to be done to proceed.

Now zoom the chart using Right Click –> Zoom In or pressing Ctrl+Z on your keyboard. You can zoom out by right-clicking and Zoom Out or pressing Ctrl+Shift+Z in the keyboard.

Now your chart is visible, you can set your desired time frame by Right Click –>Interval. You can choose between hourly, 30-minutes, 5-minutes, and 1-minute chart.

Now we can add some indicators. I have added Bollinger Bands as shown in the image below:

You can also add momentum indicators like Stochastics OR RSI etc. I have added Stochastics in my Omnesys Nest Trader chart settings as shown in the image below.

So, now your Nest Trader chart is ready. The volume is already added by default. You can save your chart template by right click –> Save Template.
Conclusion
Nest Trader chart has its own limitation as we cant open charts of more than 1 scrip and only 1 chart can be opened at a time. Hence, I recommend switching to ZERODHA PI for a better charting experience. To get ZERODHA PI at the earliest CLICK HERE.