What Is the TradingView Chart? We generally imagined that a decent web trading platform must be paid one and without a doubt up to this point must have continuous quotes, super charting capabilities to see the price up to and down movements and with a great screener.
However, there is a platform that has premium elements at 0 cost, today we take a look at the favorable circumstances of Tradingview Chart for our trading and find its features. Visit www.tradingview.com now.
Common FAQs on Tradingview Chart
What is TradingView used for?
TradingView is one of the best and most powerful charting services. It is an advanced and easy to use platform. Besides this, you can always share ideas and learn from others in real-time. So, it's easy to insert a chart there. It is a combination of stock & forex charts along with a community of investors who share their innovative trading ideas.
Is there a TradingView app?
Yes, there is the Tradingview app for the android device also. You can easily access charts and other technical tools through an android device. Real-time data is also available there. This system eases the analysis techniques. You can do it anywhere from any location.
Can you trade with TradingView?
Yes, one of the most well known Forex and CFD brokers is getting support from TradingView. Moreover, you can also trade through OANDA directly from the charts. It is by using an individual demo or live accounts. To start trading by log in their account.
Is TradingView trustworthy?
Generally, TradingView by itself isn't a trading platform through which one can place trades. On the other way, it is true that TradingView associated with some of the brokers like Oanda, FXCM, Zerodha Fyers. But in most cases, you won't be able to enter the trades from the charting platform here.
An Imperative Charting Platform-Key Features
Tradingview has numerous things in one. From one perspective it is an awesome charting platform for some reasons.
The first is that it permits us to use highly specialized charts, from 1-minute charts, 5 minutes charts, 15 minutes charts, hourly charts and to higher timeframes up to monthly charts.
Tradingview has developed really fast. Before all else, its charting platform was restricted just to American companies yet that, in the course of the most recent 18 months, has been evolving on other exchanges also.
The first they included in their premium plans were forex charts and US companies' charts.
As of now, there are many exchanges including Indian NSE exchange.
Apart from that, it can show premium fundamental data like employment data OR GDP, etc. Visit www.tradingview.com now.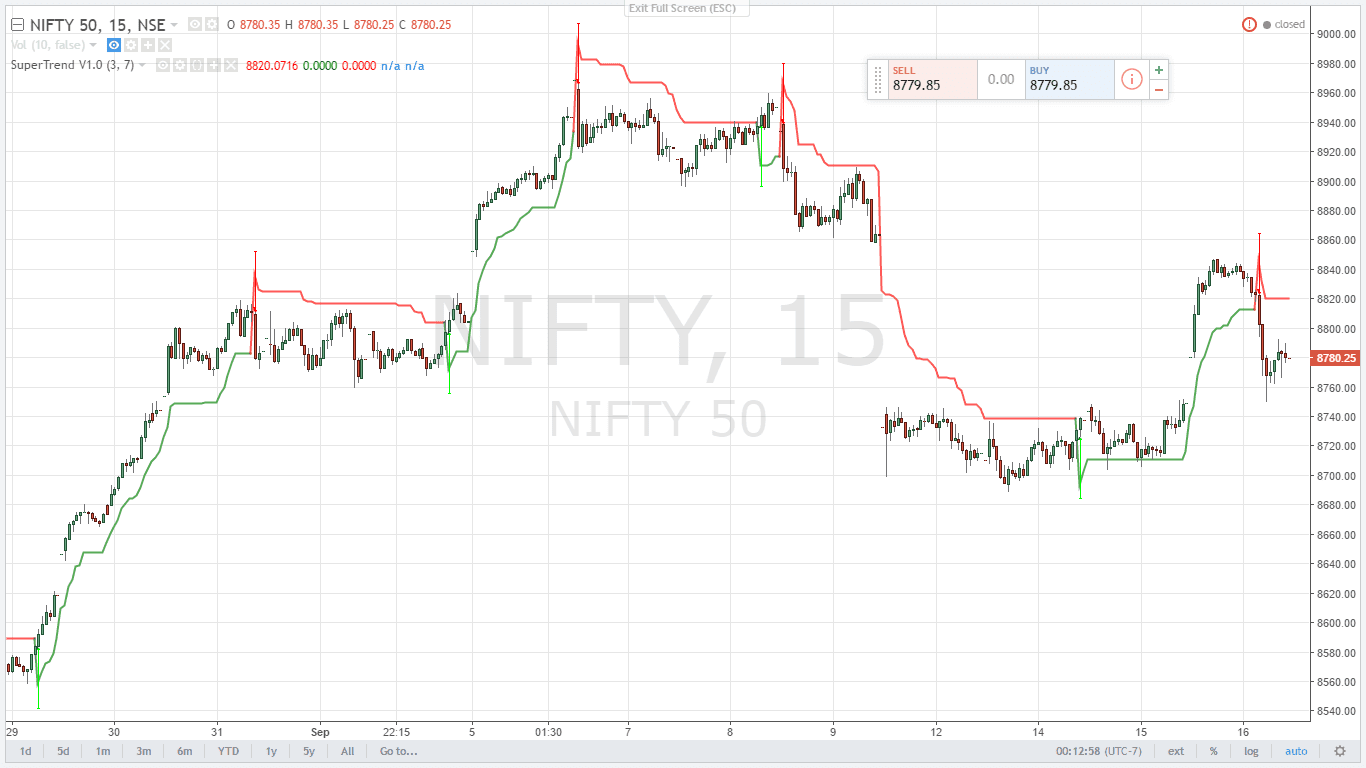 At long last, if that was not a fascinating correlation we have a decision. We can look at the development in situ on screen two qualities ​​to perceive how they advance together without a moment's delay.
What are the Special Facilities of Tradingview Chart?
Here are the special features:
Real-Time Charts Are Now Available
Tradingview now offers real-time charts of many exchanges including India.
Custom Indicators
Tradingview has capabilities of adding your custom indicators and you can write your custom indicators in simple language and add them on the charts. This way charting and a trading lot easier for serious traders.
Tradingview Chart Is Available On Any Platform
Tradingview is a browser-based platform. You can access it from any PC /tablet/mobile. No installation needed, just open a browser and you are on the charts. Visit www.tradingview.com now.
Apart from that trading view has the option of paper-trading Or demo trading. So it's a good option for beginners.
Screeners OR Explorers Are Available
Tradingview has some built-in screeners like new high, a new low, etc. Many new screeners are being added over times and new developments are happening every day.
Tradingview Social
Tradingview has a social community section where you can see what other traders are thinking and sharing their ideas about your favorite stock OR index. There are sections where you also can post your ideas on a specific stock or index.
You can find more about this on the site below: www.tradingview.com
Tradingview Features at a Glance
HTML5 Charts
Server-Side Alerts
Stock Screener
Customized Analysis
Trading
Broad Coverage
A Social Community of Active Traders
Extensive Knowledge Base
Its advanced stock screener and customized analysis are the main important as well as helpful features. Later, I am going to show you some of the examples of the Tradingview chart.
Tradingview Chart with Zerodha & Fyers
Among the brokers, Zerodha and Fyers provide Tradingview charts. In Zerodha, there you can find both Tradingview and chart IQ in a single platform. To activate it, you need to go to my profile section, there you will find the option. The chart is taken from Zerodha.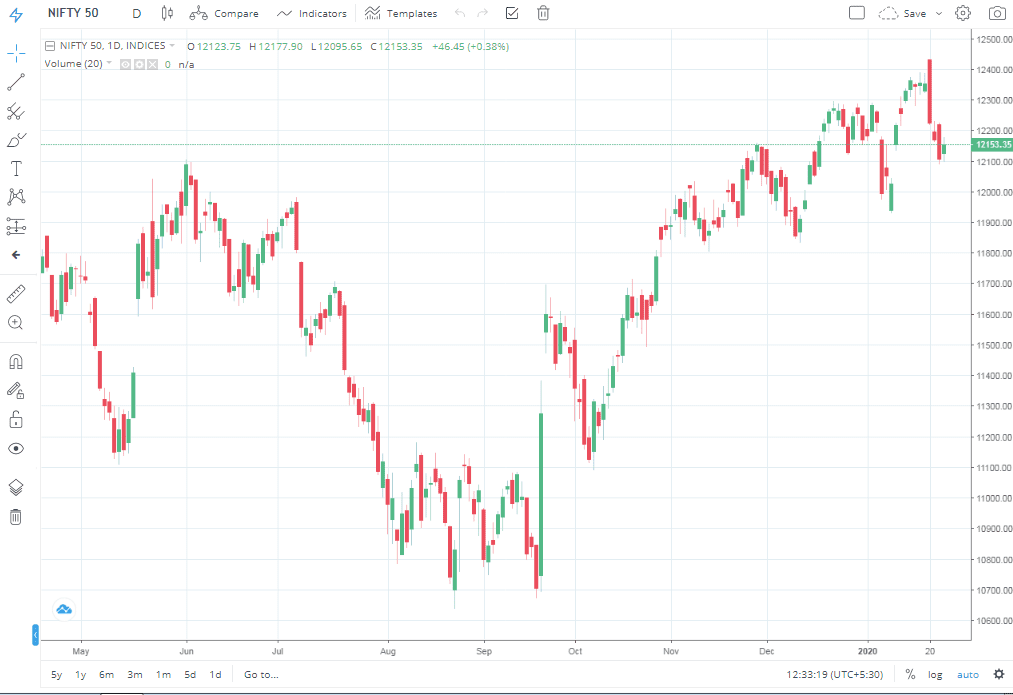 In Fyers also, after opening an account with them, you can use their Tradingview chart. See the picture below, the Tradingview chart is attached there.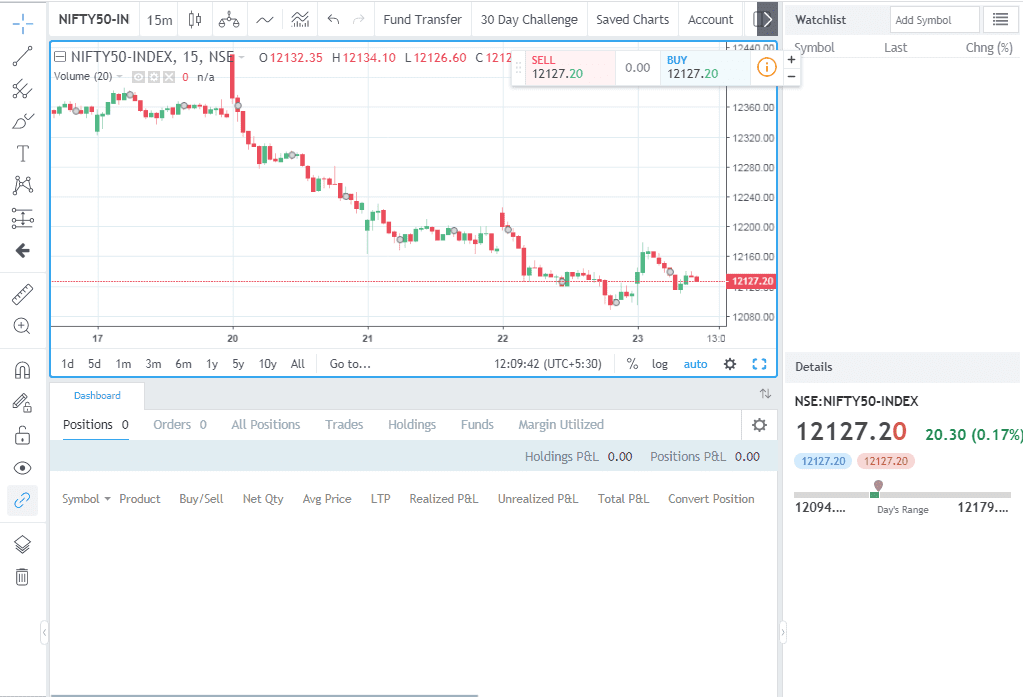 And, if you want to use it for FREE of cost, you can use it from Investing.com. But there you won't get some of the important indicators like volume profile. So to get that, either you need to buy the Tradingview with premium or open account with Zerodha or Fyers. The picture below is taken from the investing.com.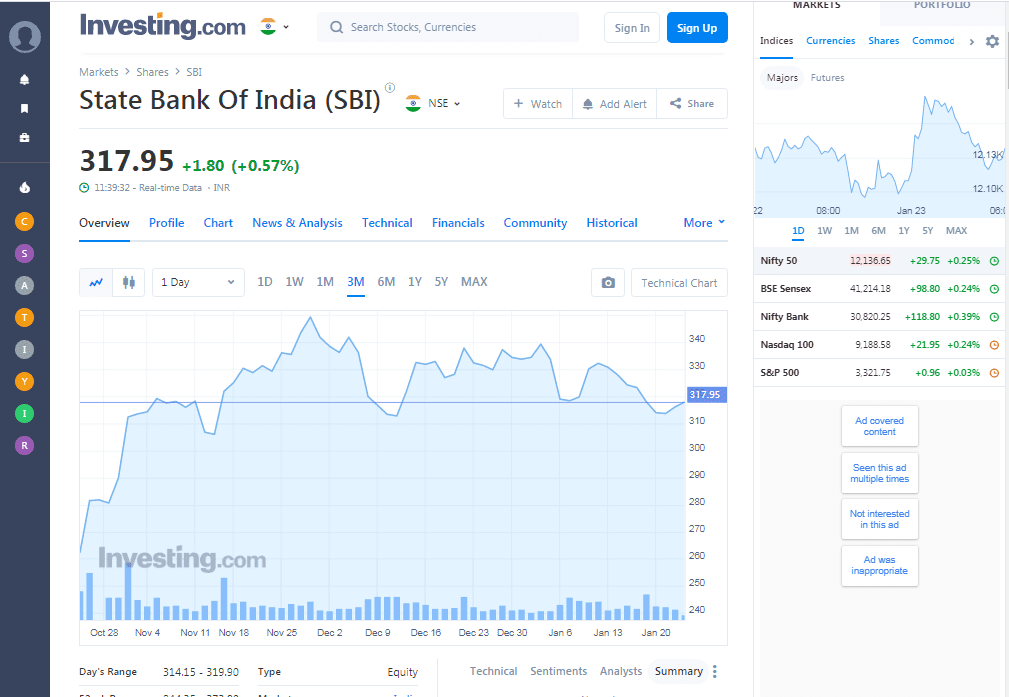 Conclusion
So, TradingView is an online stock scanning or analyzing software. The screener is usable for both beginners as well as experienced active traders. It has extensive cloud-based charting tools analysis. And it gives users the ability to share and collaborate with other online active traders.