Every trader needs to save many files to his computer. Some are trading terminals, some are charting software, some can be data tool, some can be important id and passwords and some can be word OR excel files for profit and loss cancellation. All these files are of utmost importance to a trader. If you lose them it can take hours to replace them. So I recommend all traders to keep important files in any online cloud storage like Dropbox For Windows.
What Is Online Cloud Storage?
In online cloud storage, you can install an app which creates a specific folder on your PC. The files kept in that folder is automatically uploaded to internet and the storage company stores it. If you modify, add OR delete any file in the local folder it will be automatically updated in the cloud storage. If your PC crashes or gets virus affected by virus-like WannaCry OR you lose the files simply you can download the files from internet OR reinstall the app and your files will get automatically downloaded in the folder.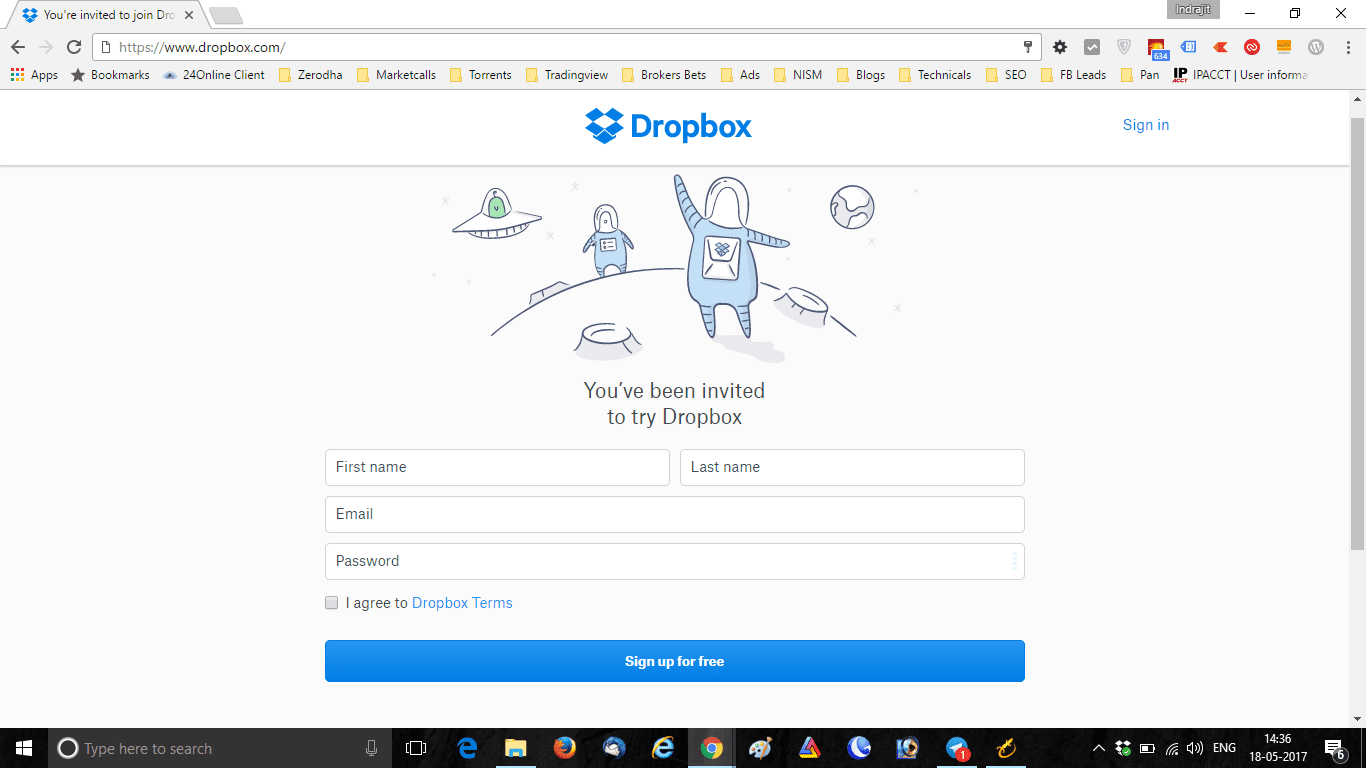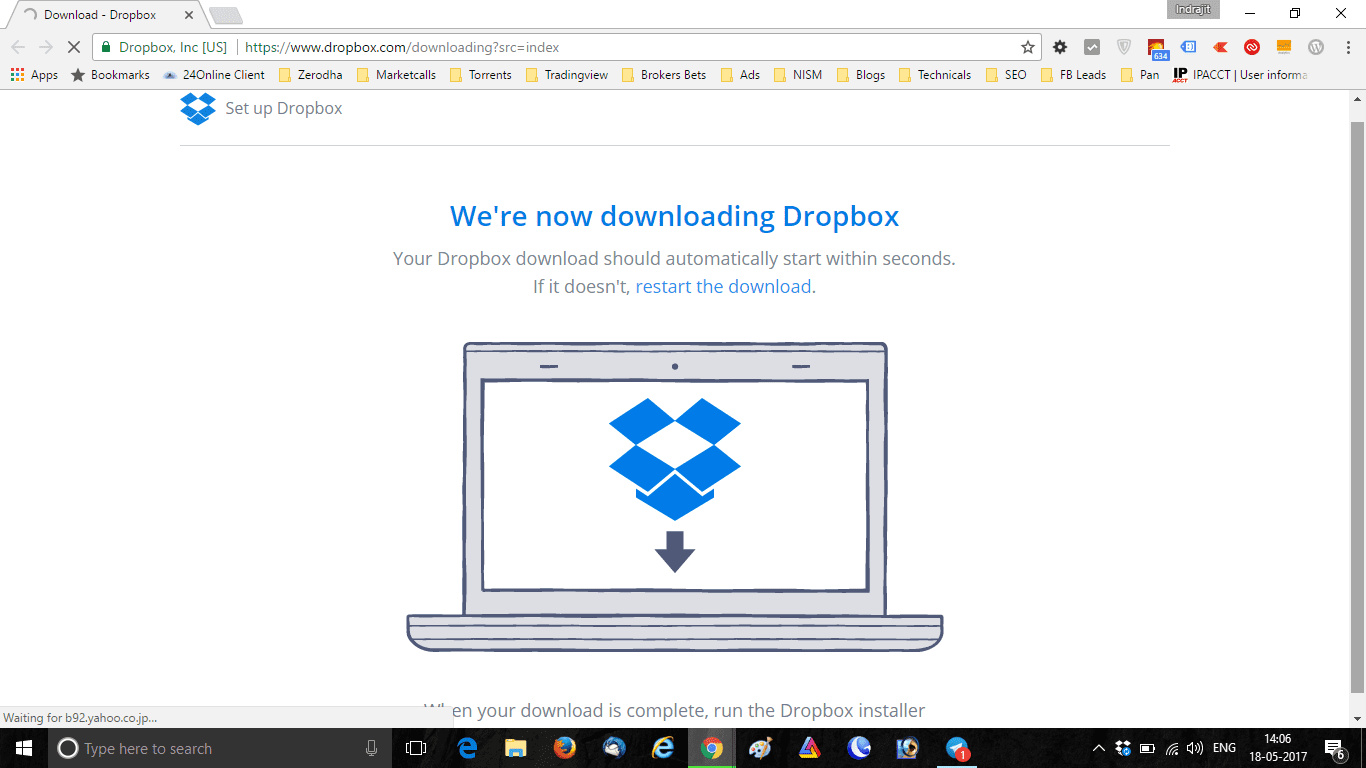 I will show you how you can secure your important files using Dropbox. First download Dropbox for Windows from HERE. The link will go to dropbox site and you need to create an account at the site.

Once your account is created you can download dropbox for windows from the site. The download will automatically start as shown below OR you can restart the download.


Now dropbox installer will be downloaded to your desktop OR any other folder as you have chosen.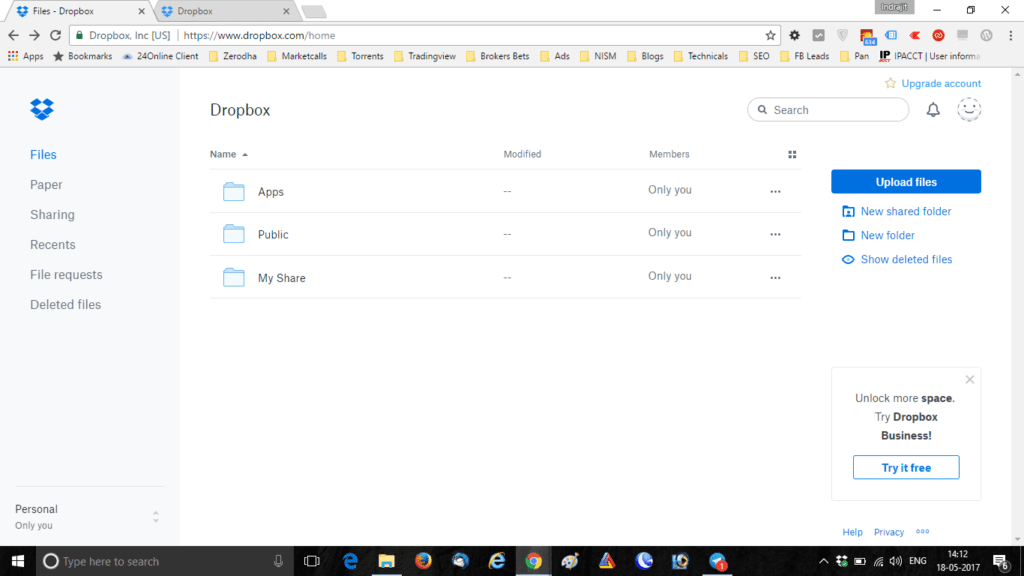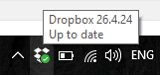 Now install dropbox to your PC and login with your email and password already created. This will create a dropbox folder on your PC. Anything you save in this folder will be synchronized with your dropbox account.

See the above image on how the dropbox online folder looks like. You will find the Dropbox for Windows icon in your taskbar. If it shows up to date that means the contents between your local dropbox folder and online dropbox folder is synchronized. Now keep all your valuable trading files in your dropbox folder. No chance of losing files OR documents anymore.