In this post, I will show you how you can create a highly accurate intraday trading excel sheet from Sharekhan TradeTiger terminal. We will first download live data in excel from the Sharekhan Trade Tiger terminal and later we will apply a formula for the intraday trading system on the live data. Let me do it step by step.
First login to Sharekhan Trade tiger terminal. Once you are logged in open your market watch. Here I will open predefined NSE Nifty50 market watch to get live data of all Nifty50 stocks data in excel.
Please see the screenshot below to see how to open a MarketWatch in Sharekhan TradeTiger.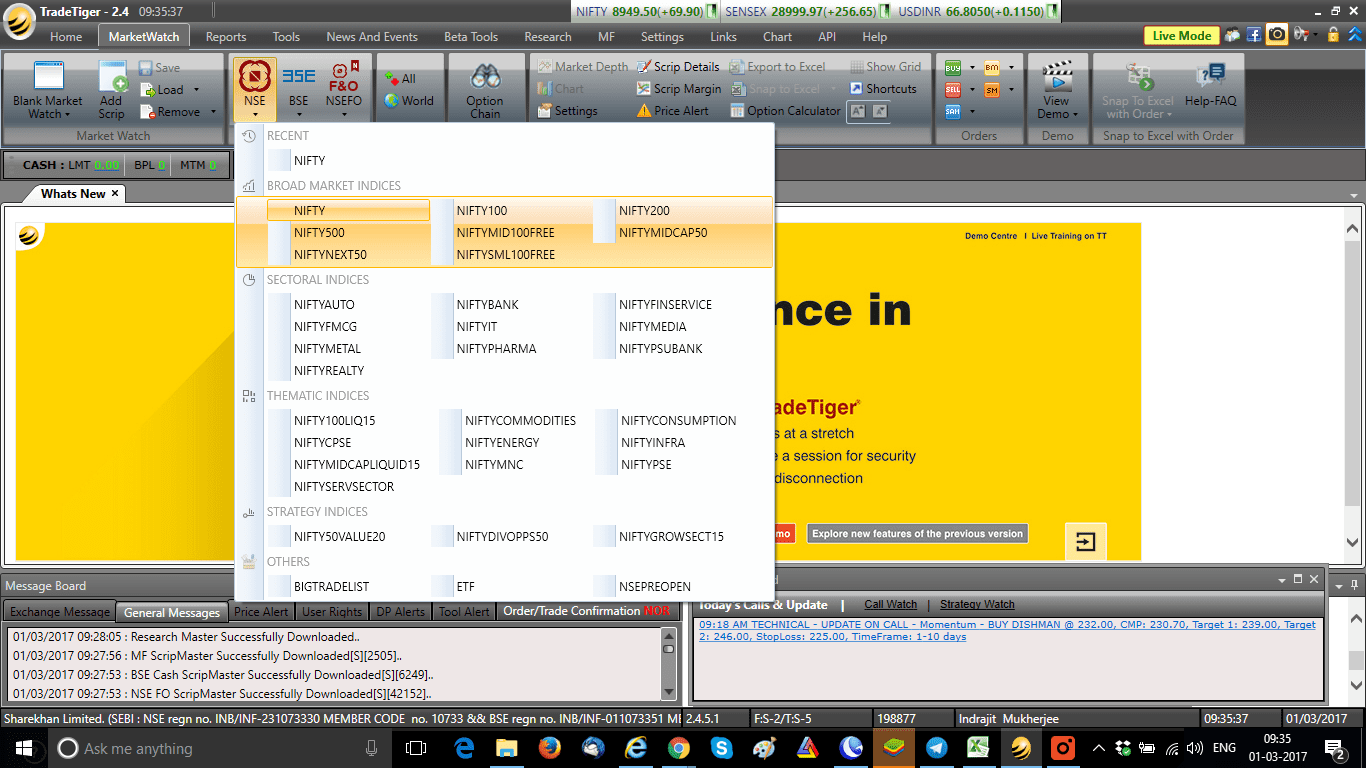 So, now your NSE Nifty50 stocks Marketwatch will be opened and you can see the market watch like the following image: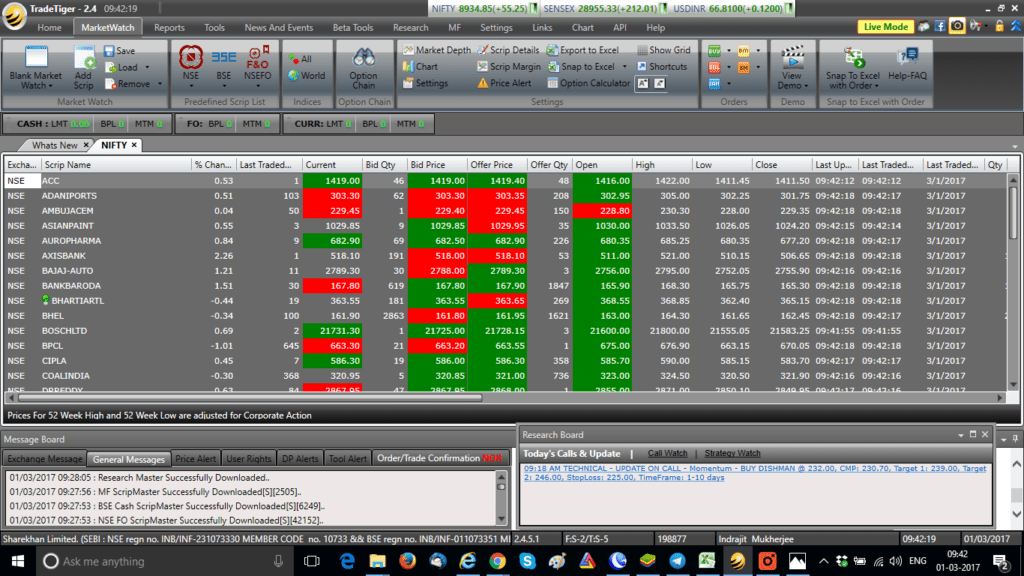 Now we will activate Trade Tiger's snap to excel function and click on New Snap. Check the image below: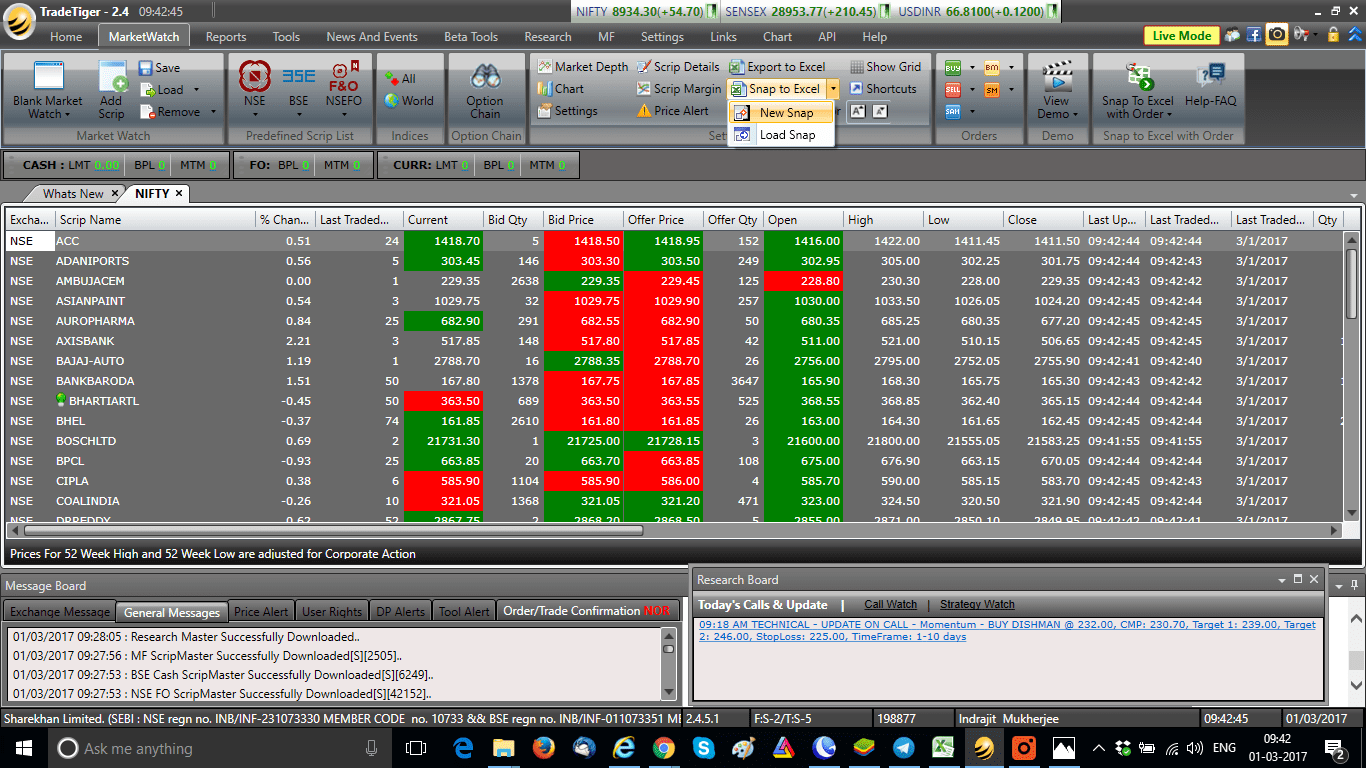 This function will try to save the MarketWatch snapped into excel and will ask you for the same location of the excel file. Provide an appropriate name for the excel sheet. I named it Nifty50. Save it to the default folder as shown in the image below: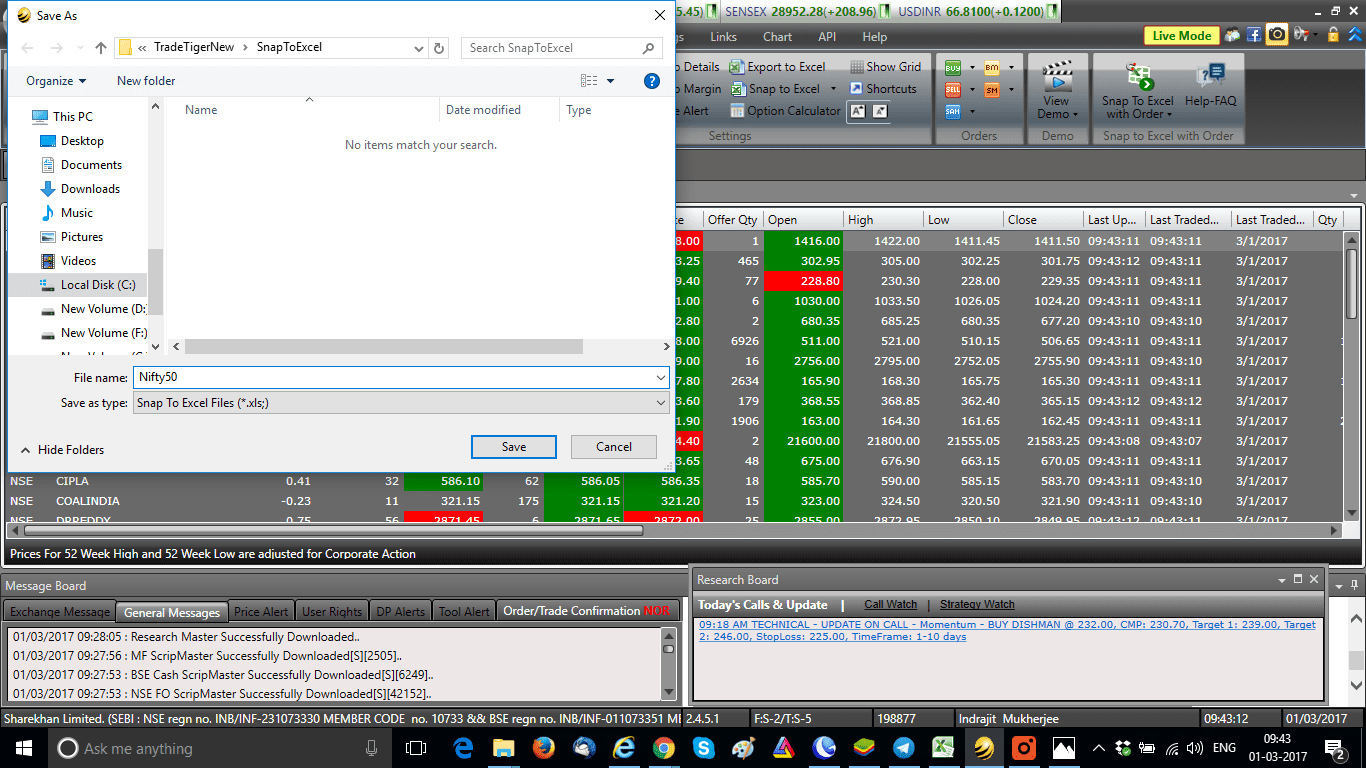 So the intraday trading excel sheet will now be saved in the default location and the file will be opened automatically. The excel workbook contains 3 sheets and the first is Streaming_Stock_Watch and you can not make changes to this. If the market is open you can see prices changing like the terminal in this sheet.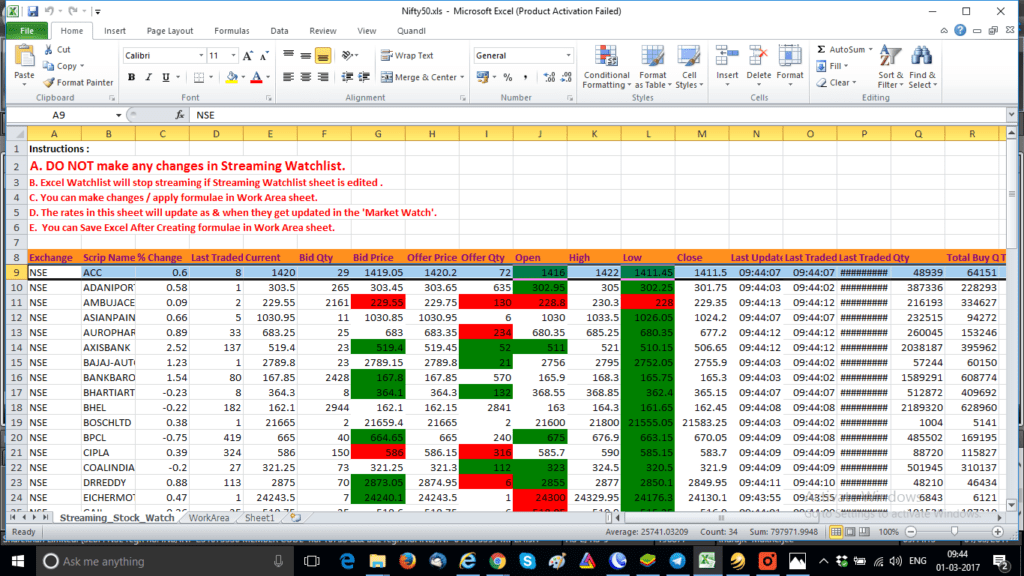 Now go to the second sheet called WorkArea. This sheet can be modified and you can apply the formula in this sheet. This intraday trading excel sheet automatically contains daily pivot levels. We will build a highly accurate intraday trading system using Open High Low Same Trading Strategy For Indian Stock Market.
In the last column I have given heading Open = High and next column I have given heading Open = Low. Now in my intraday trading excel Open is in column J, High is in column K and Low is in column L. So Open = High formula for first stock I have used:
=IF(J9=K9,"SELL","")
For Open = Low formula for first stock I have used:
=IF(J9=L9,"BUY","")
Now drag the formulas throughout both the columns and your buy-sell signal using excel is complete using Sharekhan TradeTiger. Today is 1st March 2017 and I have got BUY candidates: INFRATEL, ITC and SELL candidates LUPIN, M&M, ONGC, TATA MOTORS, and ULTRACEMCO. Check the image below: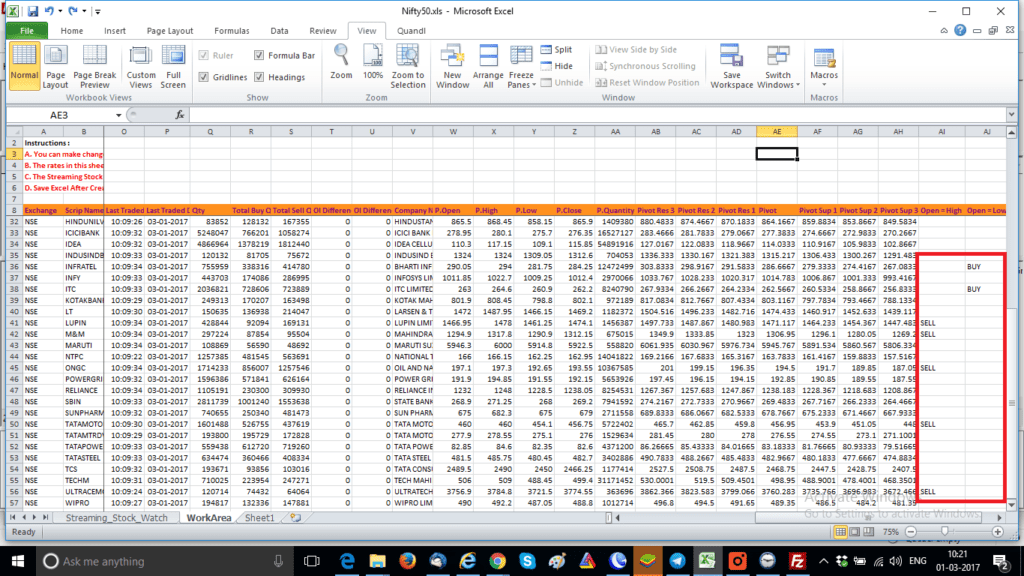 Trading Strategy Using The Open Equals To High OR Low Intraday Trading Excel Sheet:
BUY and SELL to be executed after 15-30 minutes of trade. For BUY keep a 1%-2% intraday target and keep stop loss few ticks below day's low. For SELL keep a 1%-2% intraday target and keep stop loss a few ticks above day's high. You can test the strategy and let me know your observations in the comment below.