Our earlier post contains basic concept regarding Tradingview charts. Nowadays the charting platform is being used by many of the discounted brokers in India including Zerodha. Here, we're going to explore the Tradingview charts review with Zerodha and Fyers. In both of the brokerage firm, users can use the analysis tool at FREE of cost. Tradingview is a renowned technical analysis platform in the world, with multiple advanced tools in one frame.
Why the Tradingview is so Popular?
In the year 2012, the charting software was released for both beginners and experienced traders. Its cloud-based charting tools give the ability to collaborate with other traders online. Market fluctuations, charting view, stock screener, etc are some of the well-known features of it. The details are given below.
List of Best Features of Tradingview
Though the features are described before, here a brief description is given:
HTML5 Charts– According to the requirement, one can create simple of multiple dynamic charts which track multiple markets. The chart drawing facility is also available here.
Broad Coverage– The trading coverage is quite big. You can have access to multiple trading exchanges.
Customized Analysis– For advanced traders, the customized technical analysis tool is available.
Multi-Time Frame– From the layout option, you can open multi-time frame chart.
Zerodha and Fyers Tradingview Charts Review
As I've stated above that many of the discounted brokers adopt the Tradingview settings as their charting platform. Not all brokers provide all the facilities or features of Tradingview. This article will give a prominent overview of Zerodha and Fyers Tradingview Charts review.
First, we will pick Fyers Trading View Charts Review.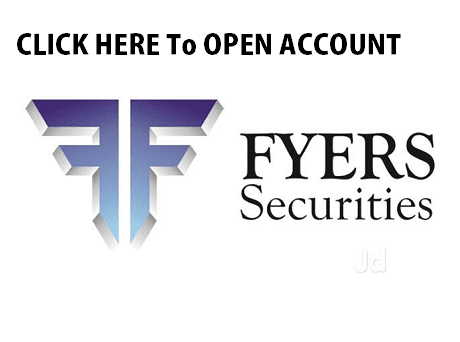 Fyers had introduced the Tradingview long time back, Now, it has become a quite developed charting tool. The special features and limitations of Fyers Tradingview are stated below:
Special Features (Advantages) of Fyers Tradingview
Multi-Chart Set up– In Fyers users can track up to 8 different charts simultaneously. Different symbols with various indicators and timeframes can be loaded here.
Trading from the Chart– Here, traders need not to check orders from their order book. They can place, modify, cancel and monitor orders from the chart.
Price Ladder Trading– The facility is the game-changer for intraday traders. Before punching order traders can now visualize price action.
Advanced Charts– The advanced charting platform provides 70+ indicators, 300+ interactive icons, historical EOD data of 20 years, dozens of drawing tools etc.
Apart from the above benefits there are few more:
It has depth of market window.
Floating buy/sell panel is there.
One can change the theme in dark or white.
Unlimited watch list is given.
Limitations of Fyers Tradingview
Fyers only has Tradingview charting platform setting by default. So, there is no choosing option available here.
Fyers is still not get the caption of the best discount brokerage firms in India. So, it is less popular.
The speed is not so fast here in comparison to other discount brokers.
Now, we will bring the Zerodha Tradingview charts review.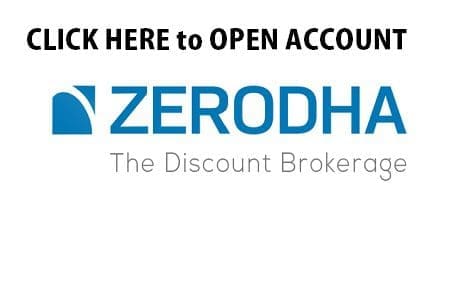 As Zerodha recently launch the Tradingview product, It will take some time to develop the tool. As a first comer, we can say that Zerodha is performing really well. To get a proper review, we have to discuss both advantages and limitations.
Special Features (Advantages) of Zerodha Tradingview
Multi-Time Frame– From the layout options, traders can open multi-timeframe charts. After opening the layouts, traders can choose charts as per his requirements. So, there are multiple layout options available here. Traders can choose according to their preferences.
Redo-Undo Facility– This is one of the most useful as well as important features in Tradingview. Sometimes, traders are messing up the charts by placing the wrong trend line and technical indicators which don't make any sense. In most of the charting software, traders have to delete it by themselves manually but here they may undo or redo it.
Visibility Benefit– It is also one of the most vital features. The specific setting helps to visualize a certain drawing only for a certain period of time.
Go to Date– Sometimes, if traders want to figure out how the stock price behaved on a certain date and time, they have to scroll through the charts but here, you need to only put the date and time. The exact candle will automatically come up.
Besides the above mentioned points there are also some other advantages:
In Zerodha Kite, switching option is available. There are two options available in Zerodha kite, ChartIQ and Tradingview, One can choose as per their choice.
Chart is much faster here.
Zerodha (India's Top 1 Discount Broker) is a quiet popular trading platform. The brand image helps to popular the Tradingview tool.
Limitations of Zerodha Tradingview
Zerodha has no order placement or modification facility on charts.
There is almost no depth of market window.
Available time frames are limited in comparison to other discount brokers.
There is no floating-buy sell panel and no dark theme and unlimited watch list are available here.
So, these are the review details of Zerodha and Fyers Tradingview.