Tradingview charts in Zerodha Kite is a new addition of Zerodha. Though Tradingview is quite a renowned trading platform among investors, a brief introduction is needed for the newbies. Therefore besides stating the Tradingview charts in Zerodha Kite, the features and advantages of the tool will also be given.
Explore the tool TradingView
Tradingview is a technical analysis tool which provides advanced and powerful charting software along with real-time data, a modern browser and a lot more. Earlier, few limited discount brokerage firms have begun to use the software, recently Zerodha (No.1 discount broker in India) has launched the Tradingview at absolutely FREE of cost.
How to get FREE Tradingview charts in Zerodha Kite?
Kite USERS must be acquainted with the previous and only version of charting tool ChartIQ, now they can get preference on both ChartIQ and Tradingview. Obviously, for valid reasons, Tradingview is a lot more advanced and strong technology in comparison to ChartIQ.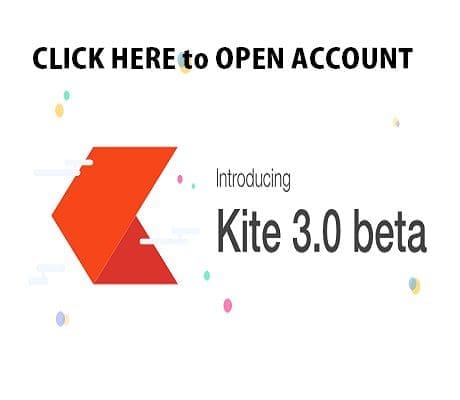 Here, one thing must be noted that if you use the technical tool directly from the Tradingview site, it will cost a lump sum amount while Zerodha provides it FREELY. The facility is only applicable to Zerodha users only.
FREE Tradingview charts in Zerodha Kite
First of all, users need to access their own account and go to the profile section. There, you can get the preference options between ChartIQ and Tradingview. You just have to select your preference there.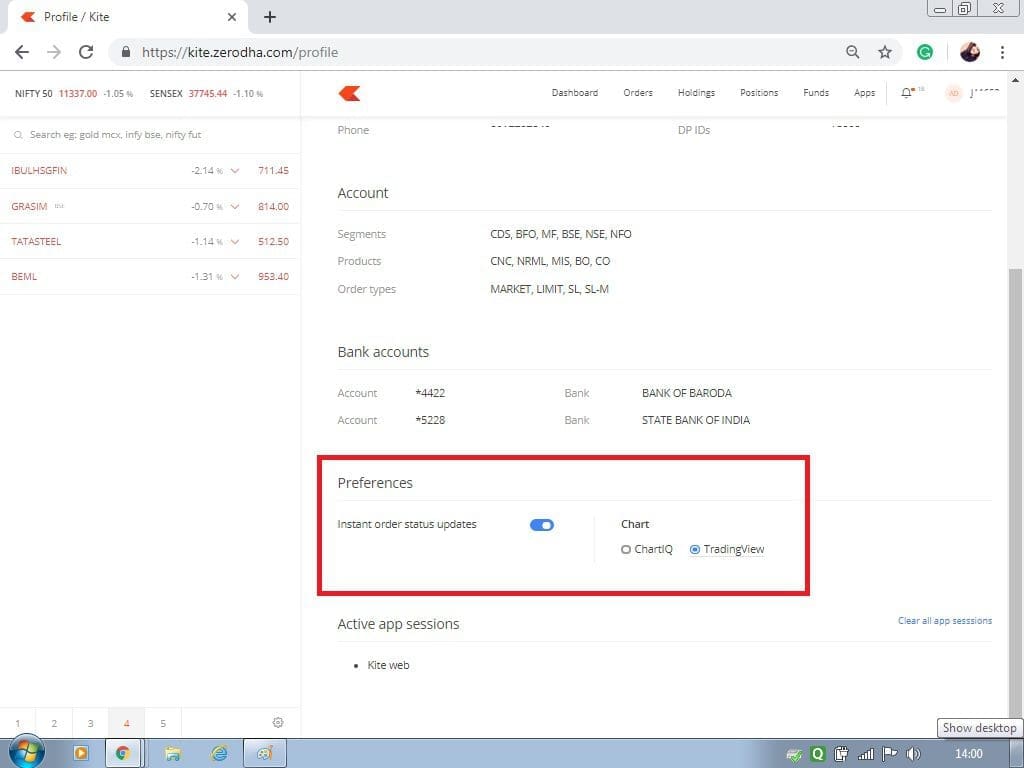 Features of Tradingview Charts
We're able to jot down some of the important features of Tradingview charts. These are as follows:
Multi Timeframe Chart Settings
From the layout options, one can open multi-timeframe charts. After opening the layouts, one can select charts as per his requirements.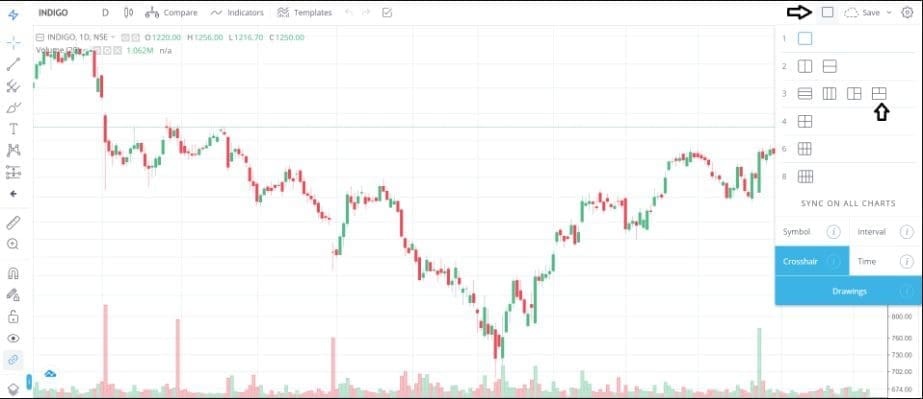 As you can see in the above picture that there are multiple layout options available here. Traders can choose according to them.
Undo-Redo Facility
This is one of the most useful as well as fun features in Tradingview is Undo-redo facility. Sometimes, traders mess up the charts by placing the wrong trend line and indicators which doesn't make any sense. In most of the charting software, you have to delete it by yourself manually but here you may undo or redo it.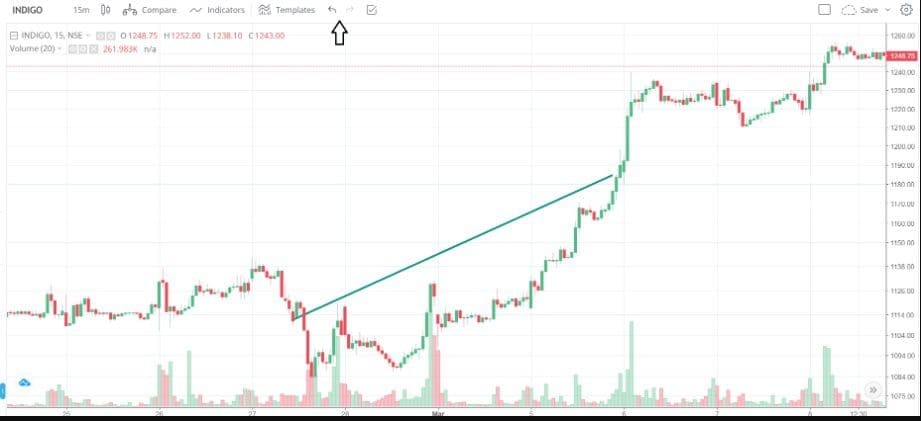 As for example, here a wrong trend line is given and you may undo it by using the above option.
Visibility Benefit
It is also one of the most important features. The particular setting helps to visualize a certain drawing only on a certain time period.
Go to Date Settings
Sometimes, the situation arises when traders want to figure out how the stock price behaved on a certain date and time. To figure this out, one has to scroll through the charts but here, you need to only put the date and time. The exact candle will automatically come up.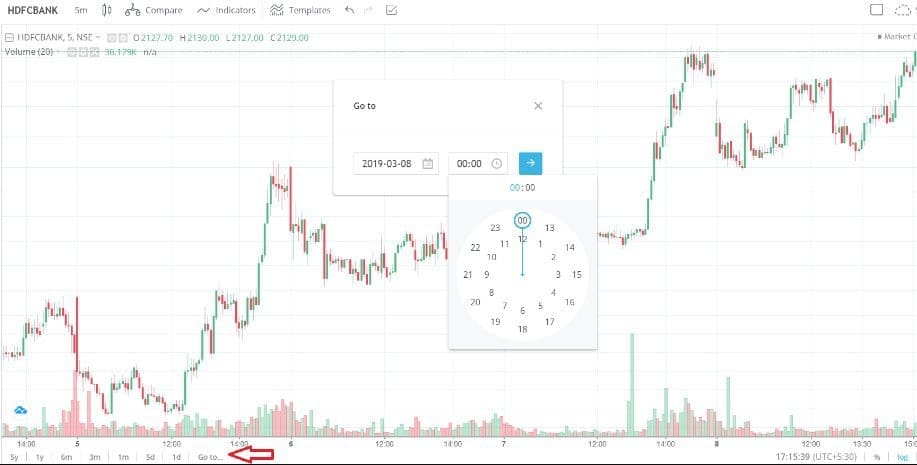 HD Images
Sometimes, the requirement of taking a screenshot is high but at the same time, the picture quality comes out not so good. Here, you will get an option to take a high-quality image from the charting tool.
We've created a video to explain how you can use Tradingview charts in Zerodha kite.
There are some of the well-known features and benefits of Tradingview charting platform.