Zerodha offers some of the popular premium products which are beneficial for traders, Stockreports is one of them. Zerodha has launched a tool which provides comprehensive research on 3000+ Indian stocks. This tool is powered by Thomson Reuters. In the Stockreports, there are reports, packed with insights ranging from relative valuations, industrial and sectoral analysis along with earnings estimates for risk, valuations, momentum and more. If you are a Zerodha Kite Account holder, you may get FREE TRIAL of the app for a certain period of time. Here, we are going to concentrate Stockreports Zerodha Review.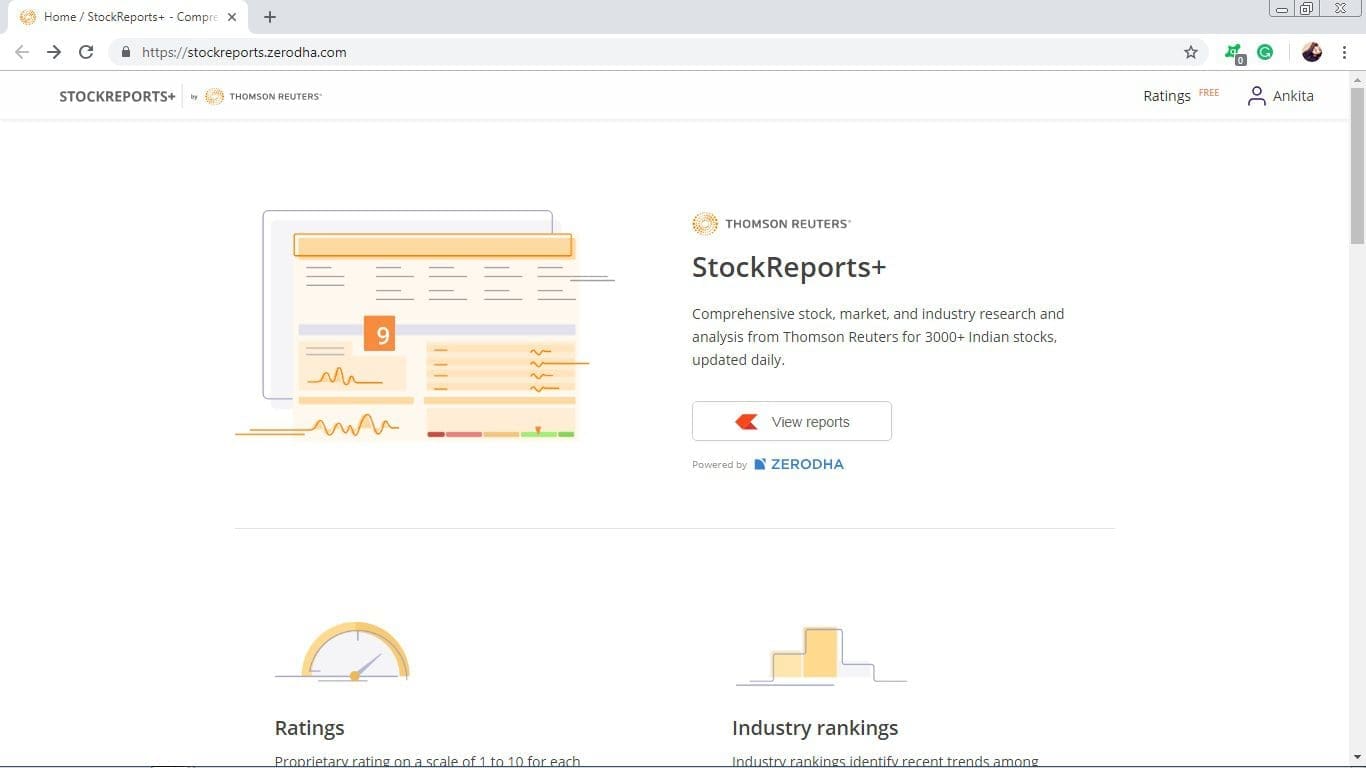 Stockreports Zerodha Review-Basic Guide
Daily near about 3000+ Indian comprehensive stocks reports is being updated. It provides details reports which are typically accessible on Thomson Reuters' Eikon, this cost more than thousand dollars annually. however, Zerodha has been able to partner with Thomson team and convince them to offer the same report on Zerodha Platform at approximately $2/month to use. It is advisable to join the Zerodha kite and try out the trial version before subscribing. These reports can't be downloaded.
The reports provide the most reliable and extensive market data. These data are updated daily at 11.30pm every Sunday, Tuesday to Friday. Some of the features are not easily available elsewhere online.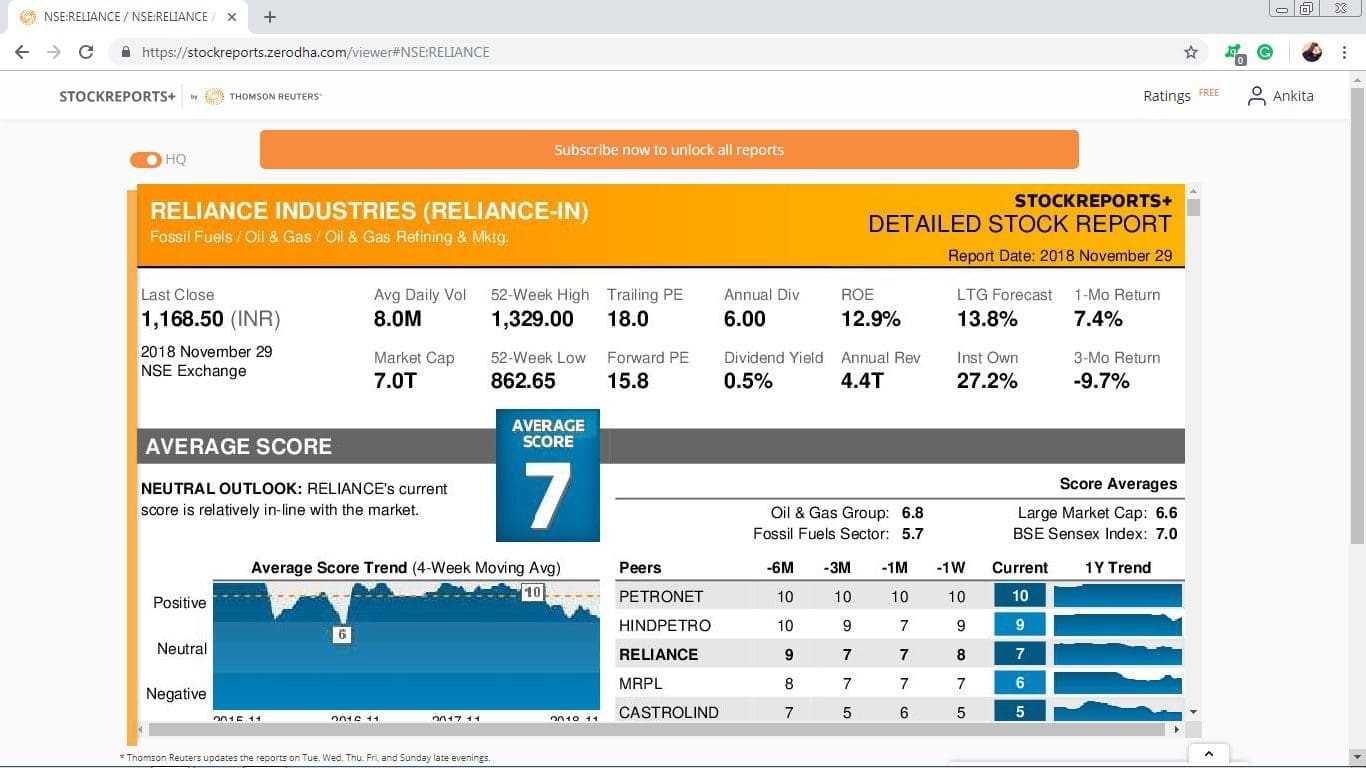 Some of the unique features of a report are as follows:
12-month stock price targets are available with low, high and mean forecast.
An average score is based on 5 fundamental components key along with a complete drill down into each component
You can check the reasons for stock scores on relative valuation
Forward-looking fundamental charts are available for each company. Traders can compare this with both the broader market and industry-specific averages.
You can check and explore Analyst coverage with their recommendations.
StockReports Ratings
Thomson Reuter's average score combines five popular used invest decision-making tools such as Fundamental, Earnings, Risk, Relative Valuation, and Price momentum. Tracking isn't easy, therefore Zerodha has built the Stockreports+ Rating tool. Traders can easily stay up to date. So there is no possibility not to miss anything that is changing on a stock that you hold/track.
Without any day OPEN AN ACCOUNT IN ZERODHA and GET FREE TRIAL.