Zerodha launched Trading Q and A community which provides the answers of all trading related queries. The particular community is self-curated, well-maintained. You can use the site absolutely FREE of COST. Besides this, there are versatile categories under one roof. The category-based division is created for easy access to the site. However, as a part of Zerodha group, one may access many of the communities in Zerodha. The center point of the article is going to be on Trading Q and A in Zerodha. You can take this content as a complete guide.
In the Trading Q and A, users get direct and to the point answers. Unlike a random forum where often discussion turns long-winded and get lost in the countless pages. Besides the above facilities, the community members can vote up or down questions and answers (based on the merit and quality of the content). Hence, members can find good questions and answer rise on the top. So, basically, it is a democratic way of learning and sharing.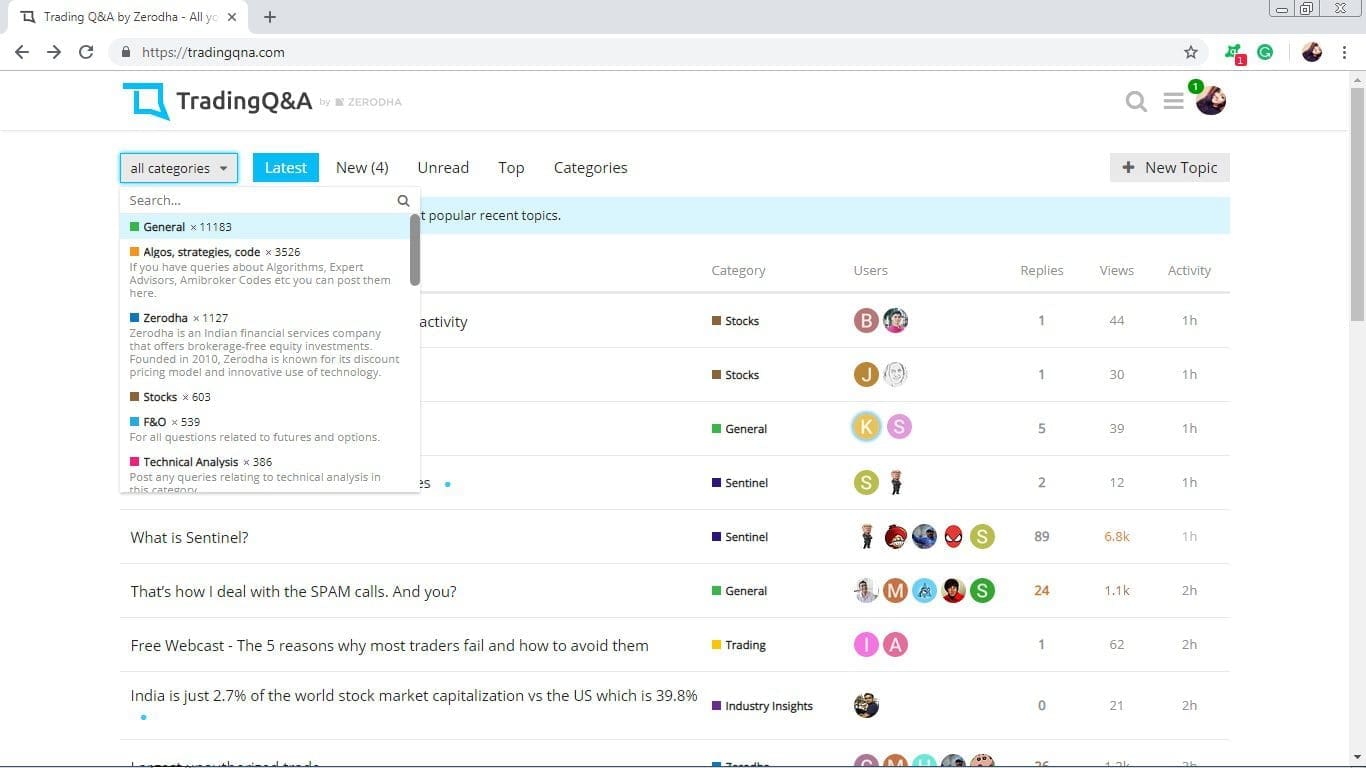 Trading Q and A in Zerodha-A Complete Guide
Here is a short guide list of Trading Q and A:
Ask a question regarding trading and markets
Wait for the community to answer the questions (you may answer others' questions also)
It is advisable to look out for answers that have been upvoted the most. Select the best answer based on merit.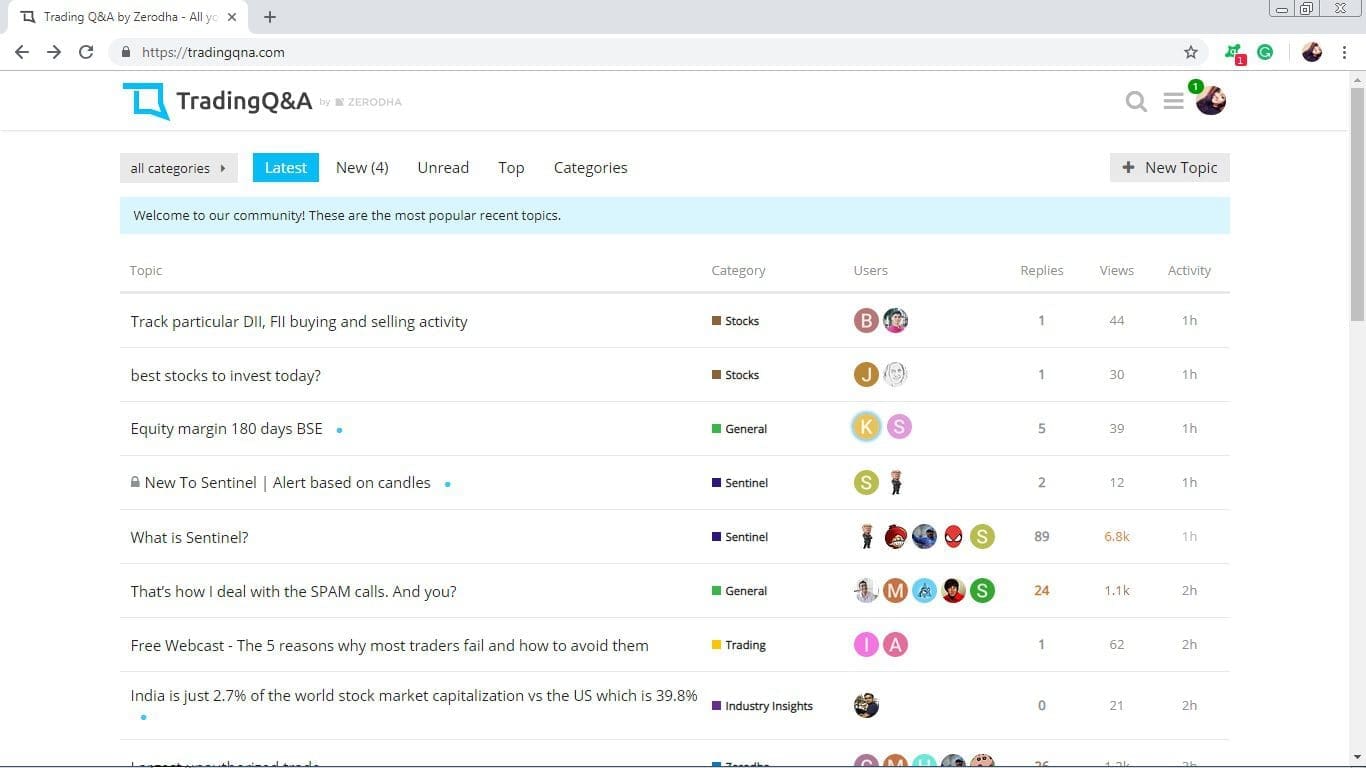 The platform's quality content is quite good. Apart from this, the best part about it is the point system. Best questions and answers get the appreciation by up-voting the submissions. With each up-vote, you will get points. The higher points, the better the contribution you have. The points also can help you to earn privileges in the community.
OPEN AN ACCOUNT IN ZERODHA AND BE A PART OF IT.
Zerodha as an administrative platform, consider their responsibility to keep the platform entirely neutral, free from scam and clean. They are still trying to make the Trading Q and A a high quality repository of curated up-to-date relevant trading knowledge which is backed by a strong and dedicated community.