What is Target in Stock Market:
All of the investors are acquainted with the term 'target' in the stock market. Target refers to a value at which an investor or trader is willing to book his profit. Usually, traders prefer to use this target option for future trading or intraday trading. Most of the analyst recommend to set your target before both buying and selling stocks. A risk is a big factor in the stock market. If you regularly invest in stocks of different companies then you must know that there are numbers of websites which provide stocks price with a target value. There are some rules to set a target for a profitable return. The content "What is Target in Stock Market" is all about the basic concept regarding target value of stocks.
In order to set your target value for a stock, you have to do some analysis mainly based on technical research. In case, if you don't have the time to monitor the market movements, you should use price targets and recommendations from well-known analysts.
Now, let's have a look at the strategy of setting a target value for buying and selling stocks.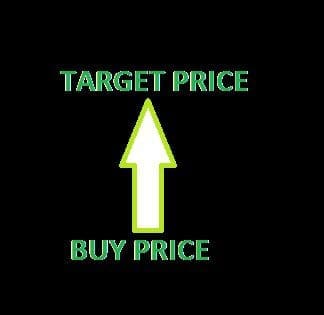 Target for Buying
When you buy a stock, your target value should be higher than your buying price. The reason for setting a high target value is to get a profitable return from the fluctuating market.
Target for Selling
On the other hand, when you short sell stocks, the target should be lower than your selling price. These are some of the basic concept related to the target.
Steps to set the value of Target:
The values can be set by using these following techniques.
Monitor the next important price level of resistance or support.
Follow the previous movements of the price. Though the strategy doesn't necessarily work all the time, most of the cases it works wonderfully.
Analyzing chart pattern is one of the most vital techniques for setting a target value.
Watch the Fibonacci retracement levels of stocks.
Now, we have understood the concept of what is the target in the stock market. For example, if you set the target and stop loss (limit investors' loss) at 3:1 level that means target must be at least 3 times higher than the stop loss amount.