So we all want to be a crorepati. Isn't it? But how to become a crorepati without any extra effort or without any extra toil. Do you know by doing the proper financial planning and managing your existing wealth you can become a crorepati within a short span of time? One of such planning is a systematic investment plan OR SIP. This post I will discuss how to become a crorepati from small investments.
Roadmap To Crorepati
Invest systematically.
A systematic investment plan will be able to make a big difference even with the smallest amount of savings.
But will SIP be possible without a regular income source?
Yes, it will be possible to save systematically to save even without a regular income. That is the power of compounding.
The thumb rule is to start early and invest regularly.
Start your Mutual Funds SIP today.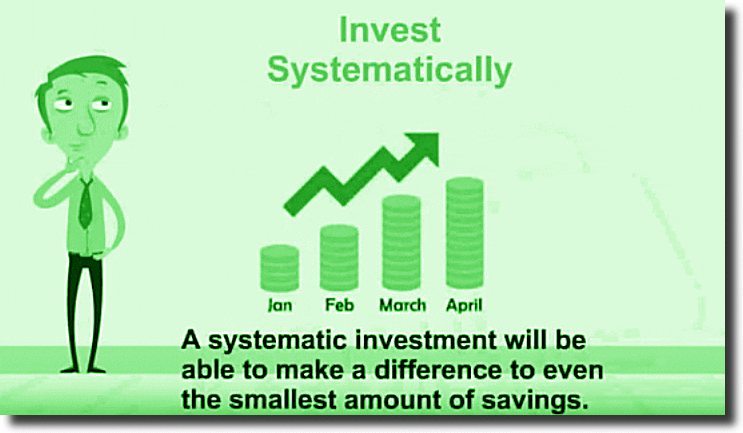 Can Compounding Effect Really Multiply Our Investments?
Yes, it can, because every bit of investment compounded over a long period of time can create wonders.
So start today with SIP, choose your scheme, invest the right amount and become a crorepati.
What Is Systematic Investment Plan?
SIP means investing a fixed amount every month.
Rs. 40,000 SIP every month from July 2007 – Jun 2017, total amount invested Rs. 48,00,000. Today its value is 1,01,58,049.
So a person investing Rs. 40K every month has become a crorepati in the last 10 years.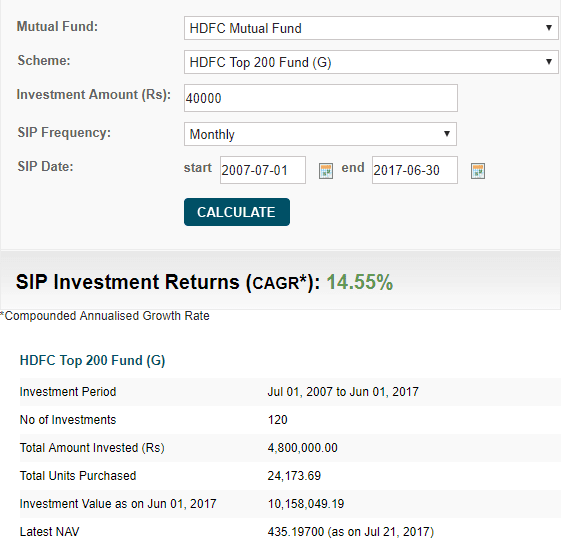 In the above example, I have tested investment in a well known mutual fund HDFC Top 200 Fund (Growth Plan).
Why Is Systematic Investment Plan So Successful?
SIP is invested in all market conditions both in the UP market as well as in the DOWN market.
So the average value of a SIP investment become average of the UP and DOWN markets.
An investor investing in SIP can book his profit in a UP market because the average invested value will always generate a decent profit finally when the market becomes UP.