If you are a regular follower of our blog, you may read our previous best app related post on the stock market. Today's content also covers the best app in India but on the mutual fund. Here, you will find the Top 5 Best Mutual Fund App in India by which you can easily make investments. Nowadays, with more than 2000 schemes and 45 asset management companies, mutual fund investment is one of the best possible ways to earn money and beat inflation.
Most Searchable FAQ (Frequently Asked Questions) on MF
Which is best app for mutual fund?
In this digital age, most of us have smart-phones. So mobile apps (both android and ios) become the most popular among investors. There are hundreds of apps for mutual funds. Among them, some top-rated apps are
Groww
KFinkart
Zerodha coin
ET Money
PayTM
How do I start a mutual fund?
1)The first option is to buy units directly from AMC.
2)Another way is to open a Demat account with any broker firm. Such as you can open An Online Trading Account with ICICIDirect, zerodha coin, etc.
3)You can also download the app and make the investment through them.
How much money do you need to open a mutual fund?
There are no such limits as in the market various types of mutual funds available. From a low amount to a high amount, you can find many options there. You can start from 500 to 5lakh. There is no such limit.
Will mutual funds make you rich?
Of course, it will if you invest in the right way, right fund options. Patience and logical analysis is the key to becoming rich by investing in mutual funds. There are many top listed SIP (systematic investment plan) which can give you multibagger return after years.
Is a mutual fund high or low risk?
It depends on which plan you choose. If you choose the equity-based plan, it is much risker compared to the normal one. But the tricky part is the risker the fund, the more profitable it is. Low-risk plans are unable to give that much return compared to high-risk plans.
What are the Important Factors to Consider when downloading Mutual Fund App?
Before selecting the right Mutual Fund App for your investment needs, you must consider the following features
UI or User Interface
Your first criteria should be the app must have a clean and hassle-free UI. It is like easy login and redemption, quick new SIP addition option or easy import-export system of your other Mutual Fund investments.
Safety and Security
The app must have good safety features. So first, make sure it has two-factor authentication(2FA), also automatic log out after a certain time, etc.
Better Analytics
The app should contain a good analytic and graphical depiction of individual and entire portfolios along with historical data. It can be like day-to-day or year to year growth of your investment, presented in percentage or real term, etc.
Good Portfolio Management
It also can manage your entire Mutual Fund portfolio from a single yet efficient platform.
Strong Advisory
A strong and well-researched Advisory is mostly needed for a personalized risk-based investment choice. It is the most crucial feature for investors.
Choice of AMC
The App you choose should have a partnership with a good number of AMC. The facility of choosing your preferred mutual fund schemes easily should be there.
Digital KYC Process
A paperless digital in-app KYC process is also very much needed for the new investors.
Charges
Apps have the option for zero commission direct investment schemes.
What are the Top 5 Best Mutual Fund App in India?
After so much research and analysis, we try to cover these top 5 best mutual fund app in India. These apps are supportive of android and ios. Our recommended apps can able to manage your portfolio, track balance, create new schemes, give updated news on the market and much more. So, let's find out what are the apps are:
Groww App
Presently the Grow app is India's one of the most popular digital mutual fund investment apps. It covers more than 37 AMCs and popular for its zero commission benefits.
The App has a pretty smooth sign up option for new investors. You can easily do the sign-up online or within the App itself.
We recommend this for beginners because it is much simple to use and cost-free. It is a digital and hassles free process.
The app has a simple design built with beginners as well as experts in mind.
Here, you can find Dashboard to track all of your investments, annualized returns, along with total returns.
Top mutual funds list available for various categories with the latest and updated finance news.
Easy trackable Mutual Fund investments made the Groww App popular. Here you just need to forward the consolidated Mutual Funds email statement to the App.
The Grow app also gives you opportunities to buy or redeem multiple mutual funds and create a new SIP.
MyCAMS App
MyCAMS app has owned the best financial app award for the years 2015 and 2016. You can say the app is a single gateway of investment in multiple fund companies. The app covers top MF (Mutual Funds) like DSP Black Rock MF, SBI MF, Tata MF, Aditya Birla Sunlife MF, IDFC MF, L&T MF, Mahindra MF, HSBC MF, HDFC MF, etc.
The mutual fund app gives facilities on direct SIP (Systematic Investment Plan) and lumpsum investment.
From the App, you can easily maintain track records of new fund offers.
Here, you find information on your existing mutual funds NAV (net asset value), new SIP or lumpsum MF units.
This app allows you to pay zero brokerage fees. And You can open it by using the Aadhar Card with having KYC.
MyCAMS app also helps in scheduling the transaction option. That allows you to set up easy future Mutual Fund transactions.
You can purchase, redeem, and also switch across mutual fund schemes and AMCs.
If your family members are also investing, you can also view pan level investments.
ET Money App
The app ET Money is associated with The Times of India group. The app has multiple investment options for multiple investment schemes like Tax savings, ELSS, health insurance, etc. In the direct plan, the app provides a zero brokerage facility. Earlier, it was known as Smartspends 2.0 app. Some of the attractive features of this app are given below: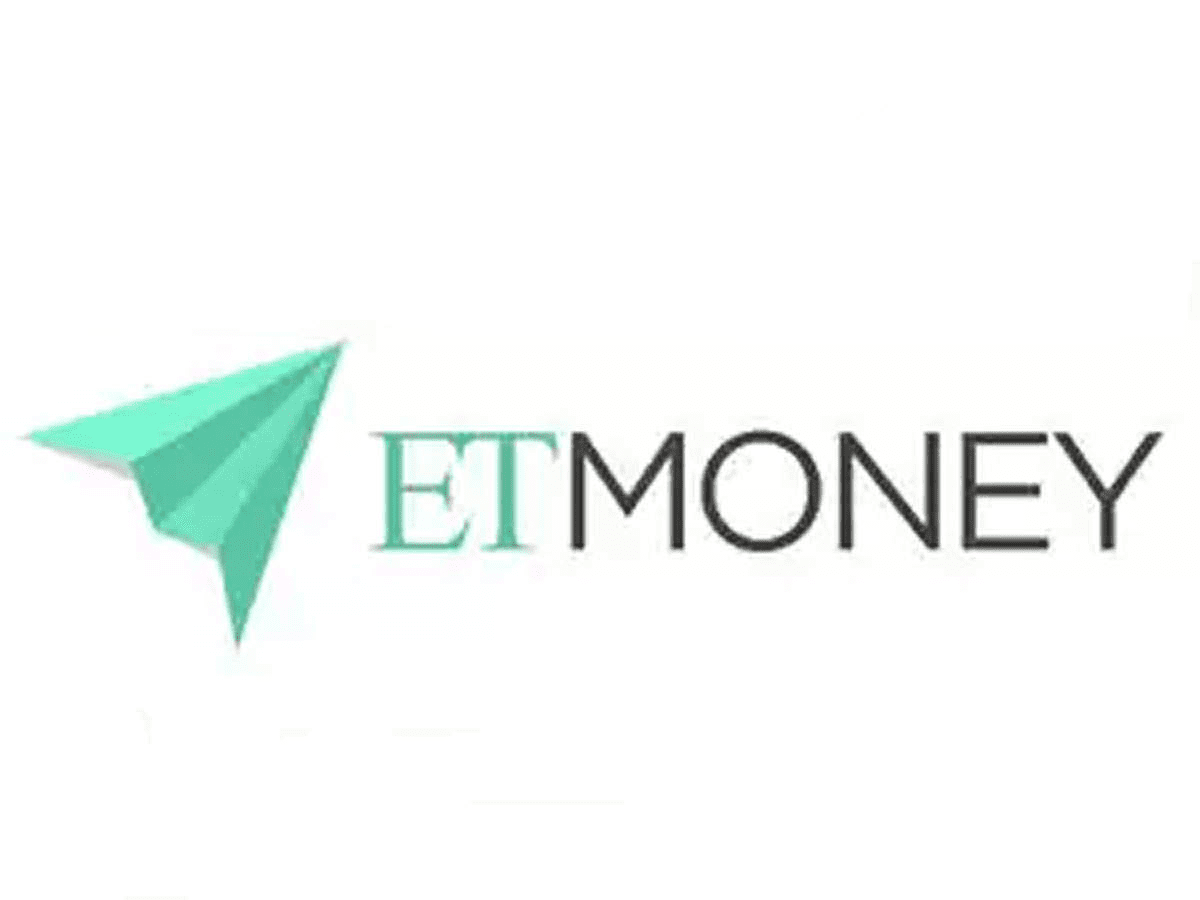 Here you can easily purchase insurance products as well as the option to invest in NPS.
Their unique SMS based tracking system for all Mutual Fund portfolios is one of the most important facilities.
The app recently crossed more than ₹2,000 crores of transactions on this MF investments.
The app ET Money gives personal finance solutions to their customers. And this is given through their entirely automated platform.
Here, users can switch from regular schemes to direct schemes within just a few seconds.
The app has a unique feature of smart deposits. It helps users to invest their savings in the form of liquid funds instead of a savings account. Obviously, it generates higher returns.
The app contains an automated SMS based money manager. It helps to analyzes the entire spending on multiple categories such as travel, shopping, food, etc.
Here, you can get quick and easy loans, buy insurance policies, also track expenditures and invest in direct MF.
PayTM Money App
There is no introduction needed for PayTM money. It is India's number one mobile wallet service provider. Recently, it has launched PayTM Money. It is a digital direct mutual fund investment solution for investors.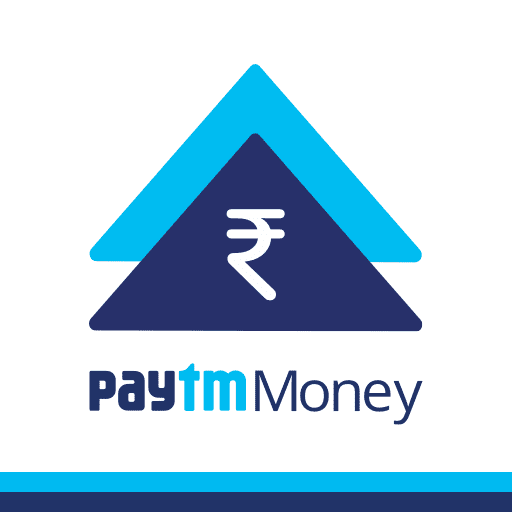 One can easily open the Paytm money Mutual funds account with one's already existing Paytm registered mobile number. Here, one can also register new KYC (Know your customer) for investment in different Mutual Fund schemes from the App itself.
The app is an automated system. It helps you in selecting the right fund, based on your investment aim.
PayTM app offers so many features to their customers. These are fully Transparent Tracking, also Data Privacy & Protection, facility like Switches from Regular to Direct Plans, Track, Manage & Automate SIP Investments, etc.
The app is India's one of the most trusted platforms. It offers ​up to 1% ​higher returns by investing in Direct Plans of MF Schemes with almost no charges on buying and selling of direct mutual fund plans.
Zerodha Coin
In the broking field, Zerodha is till now holds the No.1 position in India (among discount brokerage firms). Zerodha coin is their initiative on the mutual fund segment. If you are looking to invest in the mutual fund, Zerodha coin should be your first choice. It provides varieties and multiple facilities to its customers with a minimum charge. The MF platform is absolutely free of cost no matter how big is your investment amount. You can go through our previous post for details of the Zerodha coin app. A brief description is given below: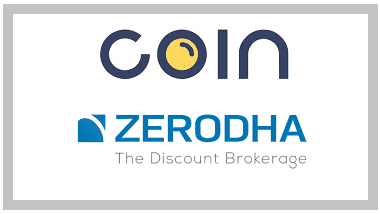 Zerodha Coin is a digital platform. Here you can buy direct mutual funds from asset management companies (AMC) with literally no commission passback.
There are options like search, filter, and buy from moreover 3,000 commission-free direct MF across 34 AMC's.
You can find a single capital gain statement, P&L visualizations, and also Annualized (XIRR) & absolute returns.
The company has emerged as the best option for investors. If you want twin benefits of investing in equity and also in mutual funds at a reasonable cost, Zerodha is the best option for you.
Download Links of the 5 Best Mutual Fund App in India
| wdt_ID | APP NAME | DIRECT INVESTMENT | IN-APP KYC REGISTRATION | RATING | ACTION |
| --- | --- | --- | --- | --- | --- |
| 1 | Groww | Yes | Yes | 4.7/5 | |
| 2 | my CAMS | Yes | No | 4.8/5 | |
| 3 | ETMoney | Yes | Yes | 4.8/5 | |
| 4 | Paytm Money | Yes | Yes | 4.6/5 | |
| 5 | Zerodha Coin | Yes | Yes | 4.9/5 | |
Conclusion
So, these are the top best mutual fund app in India. If you want my suggestion, I would like to say invest independently. Do not depend on any random agent. Some of them extract commission from everywhere. So it's better to invest on your own. After all, it's your hard-earned money. For more such useful posts, stay updated with us.