Stoxkart, the Delhi based financial brokerage company is powered by SMC global group. SMC is a well-diversified financial service global company. Moreover, Stoxkart is a rapidly growing company. One of the main objectives of the company is to easier trading for all levels of investors. Here, I've come with Stoxkart review, brokerage, margin and every bit of other information. So let's start.
OPEN FREE ACCOUNT in STOXKART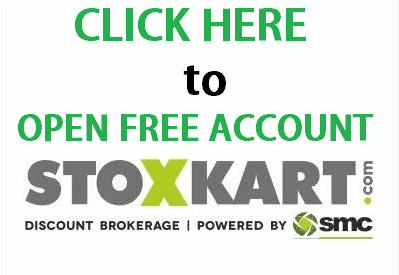 To get the FREE account opening offer, use the promo code, "STXFREE". Besides the FREE Account opening, they offer a "No Profit No Brokerage" Plan. Brokerage is not chargeable if you make losses.
Stoxkart Account Opening Offer for January 2020
Recently, Stoxkart has released the best account opening offer. So, have a look at it.
If you choose the promotional plan to open an account with Rs.1000, you can get Rs.1200 brokerage benefits (20% extra). Besides this, you will also get 2 months of free research.
Another promotional plan is to open an account of Rs.5000, and get Rs. 7500 (50% extra) brokerage benefit. And, also get 6 months of research benefit free.
The offer is valid from 9th to 31st January 2020.
Stoxkart Review Most Common FAQ
What is Stoxkart?
Stoxkart is a financial brokerage firm, part of the SMC group. So, it is basically a discount brokerage firm with the aim of ease trading. The company is mainly popular for its affordable and accessible trading opportunities. They have a qualified back-office management team.
What is the brokerage charge in Stoxkart?
As I have mentioned earlier that the Stoxkart is a discount broker and has flat brokerage charges. Among its facilities, it provides zero brokerage facility for delivery trading. Besides this, Stoxkart charges flat Rs.15 for each trade and Rs.20 for call and trade.
What is the Margin facility in Stoxkart?
Stoxkart provides a maximum of up to 15x margin for FnO stocks. If you use BO (Bracket Order), you will get leverage up to 25x. For the Non-FnO script, leverage differs from script to script. In the case of intraday futures trading and options selling, using BO order you get 5x and 6x respectively and normally 2x leverage is given by Stoxkart. There is no leverage on delivery and options buying trading.
What are the different services of Stoxkart?
Stoxkart provides multiple trading services facilities. These are Stoxkart pro, Stoxkart classic, mutual fund, margin facilities, etc.
Stoxkart Review in Details
In terms of an active client base, Stoxkart can be placed among the top discount brokers in India. With their vast experience, the brokerage firm has established a strong customer base. It empowers traders and investors by sharing their new-advanced technology, market expertise.
Stoxkart Products and Features
Among their products, there are Stoxkarts classic, Stoxkart pro, learning center.
Stoxkart Pro Classic Mobile ApP
It doesn't matter whether you are an Android user or an iOS fanatic. With the Stoxkart pro Classic mobile trading app, you can easily trade from anywhere. Users not only can enjoy the simple accessible app but also try advanced tools and techniques of the platform. The key features are as follows:

Their Thematic investments
Many advanced and easy technical features
Multiple diversified analysts research-based recommendation and advice
Stoxkart desktop trading Platform
Just like Stoxkart mobile app, their desktop trading platform also carries similar significance. So, whether you have a laptop or PC, the firm's trending cutting-edge desktop trading platform is the best. Here, you can easily carry out your trading in the most efficient manner. Besides this, it is also fast, user-friendly, and easily accessible. The trading application keeps you updated which are based on real-time data, comprehensive order entry, advance tools, charts, research and advisory support, and lots more. Have a look at the features below:

Here, traders can get portfolio tracker along with a portfolio health check-up
Fast and easily accessible function
There are Market screeners and analytics available
Stoxkart Browser Trading App
Now, in case you are a serious trader and are involved in the stock market trading, then Stoxkart's browser trading platform would be your best choice. Here, you can experience impeccable trading on the robust platform.

The key features are:
Real-time market updates
Their extensive desktop tool
Advanced and efficient chart facility
Multiple shortcut keys
A portfolio tracker is also available
Stoxkart Learning Center
Stoxkart's Learning Center enables traders to improve their knowledge as well as trading skills with a comprehensive learning guide.
How to Open Account in Stoxkart?
Stoxkart has two options for account opening, you can open an account in offline or online. In both of the cases either online or offline Demat and trading account opening process, needs to keep these documents. The documents are as follows:
Pan Card
Aadhar Card
Customer's Last 3 month Bank Statement (For F&O Section) – it is Optional
Scanned Signature
Passport Photograph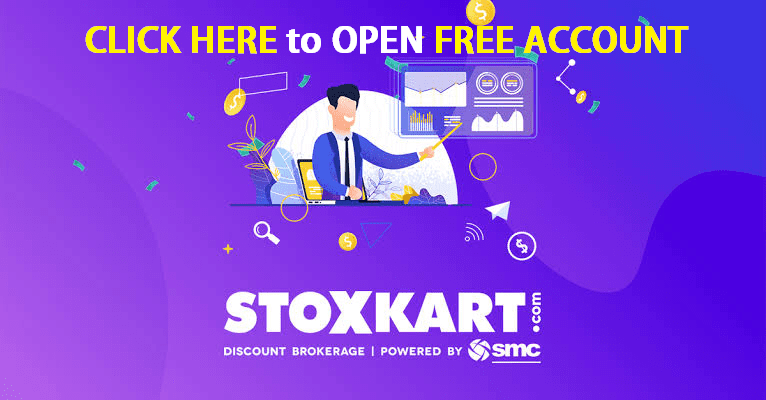 If you are eager to open a Stoxkart account online, Aadhar card is mandatory. Online account opening is much easier and less time consuming compared to offline.
And, if you want to open an account offline, Aadhar card is not mandatory.
Stoxkart Brokerage and Charges
Now, Stoxkart charges are transparent. As it is a discount brokerage firm, charges are quite low and affordable. The charges are as follows:
The delivery brokerage is free Rs. 0
Intraday, derivates, commodity, and currency brokerage flat charge Rs. 15 per order (Only if you are earning profit)
Account opening charges are as follows:
Commodity – Rs. 200 + GST
Equity &Currency – Rs. 300 + GST
Account maintenance charges (AMC-yearly) – Rs. 300/-
Call and trade charges – Rs. 20 per order placed
And, Mutual Fund investments – Free
Margin Policies
However, here is the detail of their margin policy.
For Intraday trading, Stoxkart offers up to 15x leverage for FNO stocks. In case traders use BO (Bracket Order) for trading, leverage is up to 25x.
Leverage for Non-FNO stocks is also given by Stoxkart. But it differs from scrip to scrip in the market.
For Delivery trading, there is no leverage.
And, for Intraday Option Selling: 2x leverage is given for Index and Stock Options. For Bracket, Oder leverage is up to 6x
And, for Intraday Futures trading 2x leverage for Index and Stock Futures. For Bracket order leverage provided is up to 5.x
There is no leverage for Positional Futures and Options Selling.
For options buying also, there is no leverage.
You can find out the margin requirement on the Margin Calculator page on the Stoxkart website.
Stoxkart Review
So, nowadays, with the advancement of technology and tools, less capital along with leverage trading is trending now. You do not need much capital for trading. You can even start your investment with low as 500 rs too.
Choose the best schemes – At Stoxkart one can find a list of recommended schemes. These schemes are the best in category
Here, You can assure you about your money and account. These are safe and secured with Stoxkart.
Just complete your KYC and get hassle-free transactions with zero paperwork. And, it's 100% online.
Now, link your account. Here, you need to link your bank account. And as per your convenience, you can choose the amount for your SIP investment
You can even track your progress. Now you also get to control all of your investment records.
As Stoxkart is entirely online with no paperwork, there is no fee or zero fees.
Conclusion
However, backed up by a talented market expert team, engineers, and tech geeks, the company brings forth one of the best trading experiences for its clients at zero cost. Hence, I hope the Stoxkart review can serve your purpose.