If you put the question before technical analysts, some of them may deny it. But it is possible and in today's article, I am going to show you exactly, how to do intraday trade in Options without live charts. In general, for derivative trading, one needs to be analytical in both technical and logical ways. Here, I am going to show you how efficiently, you can trade intraday options without any live charts.
Before step into the main part of the content, let's have some basics about Options Trading.
Common FAQs on Options Trading
What are Options in trading?
Simply, an option is an agreement that allows investors to buy or sell an underlying security at a predetermined price over a specific period of time. Buying and selling options are done on the derivative market.
How much money do you need for options trading?
Generally, you can get options as per the market condition. But as in options trading, you need to pay the premium only. So the capital requirement is much lower compared to other derivatives. Options buying is a low capital but a highly profitable investment choice.
Can you make money options trading?
Yes, of course, you can. Options trading is one of the most liquid tradings. By risking only the premium amount, you can be a buyer of options and make a profit. The loss is limited here unlike Futures. In this context, I will show you How to Do Intraday Trade in Options Without Live Charts.
How to do Intraday Trade in Options without Live Charts?
Now, come to the main part of the article, how to do intraday trade in the Options market and that is without any live chart.
Points to Remember
Though the strategy is basically for intraday traders, the pillar of the strategy is based on a day or longer time horizon chart.
You need to follow the daily chart, a day before trading.
If in the daily chart, breakout or breakdown happens in any way, and the other indicators like MACD, Stochastics generates sell signals, you can assume that in the next day, the price will go down.
In case, if after the previous day breakout the next day price open with gap up opening, the market gives you a chance to make a higher profit. You can take an entry from the upside for short sell.
I hope you know the ORB rule but sometimes, for this strategy ORB rule doesn't always work.
How to do Intraday Trade in Options?
Here, I am going to show you how I predict the market condition as per the strategy. So, on the day before trading, the breakout happened. Now see the picture below: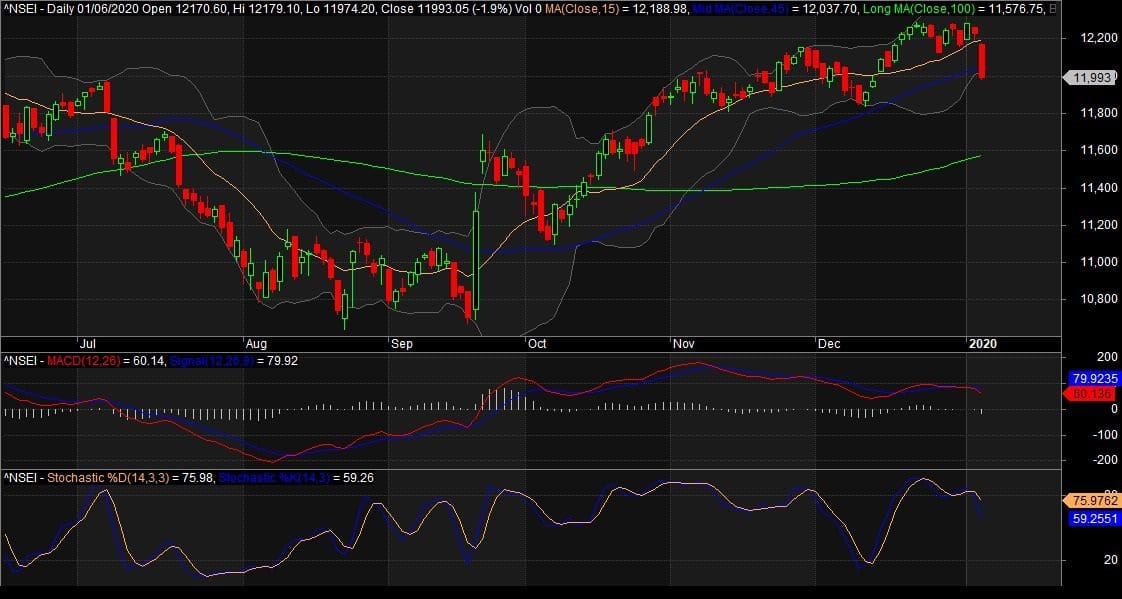 This is a daily Nifty chart of 6th January 2020, taken from Amibroker. It is not necessary to use the Amibroker terminal, you can see it in any of the charting platforms. As you can see the last big bearish candle breaks the previous range. Besides this, MACD and stochastic also generate sell signals together. You may read more about the indicators in detail from our site.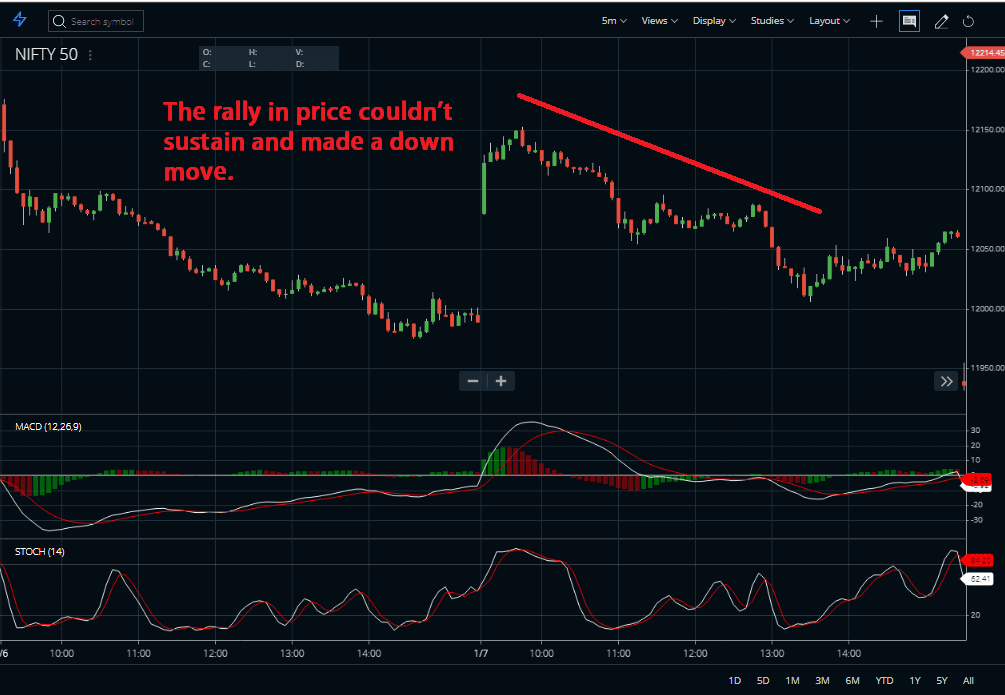 Here, I have opened a 5min Nifty chart of the next trading day, 7th January 2020. As you can see the market opens with a gap-up bullish candle. And then the market rally a bit on the upside but couldn't sustain. And later the price dropped. You can take the rally as a golden opportunity.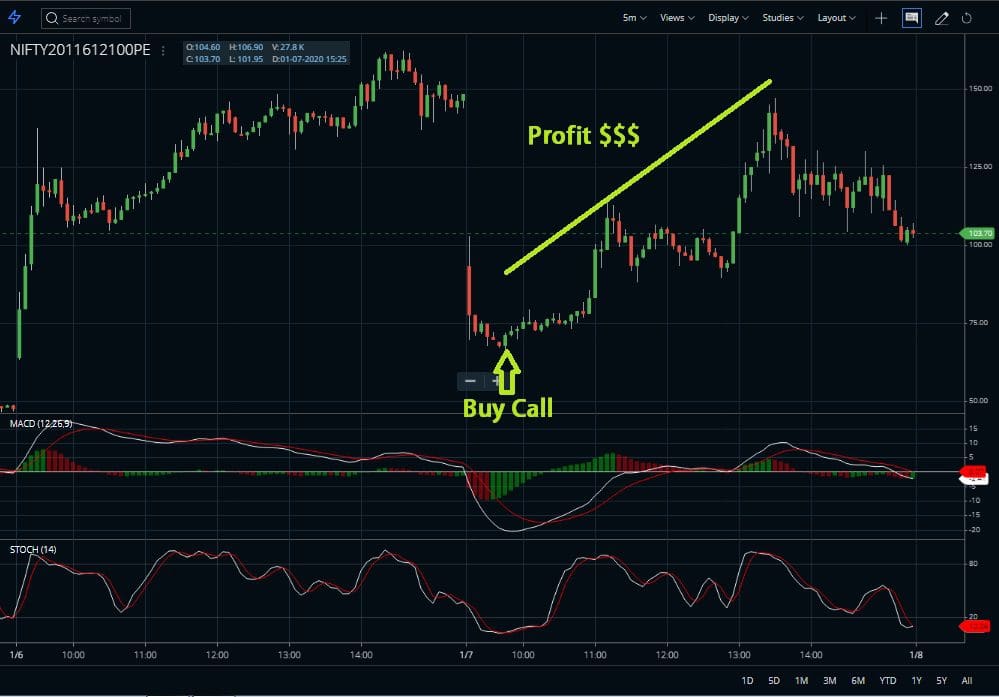 Now, have a look at the above chart. I've taken Nifty 12100, 16th Jan Put. I decided to take the distance put to play safer. You can see the profit level here. Now, you can assume how easily only by predicting a few things you can make a huge profit from Options trading. And that is without analyzing any live chart.
Hot Stock Market Tips App (Intraday Call Generator)
For my clients, I have developed an app for giving trading calls and tips. The app is named the Hot Stock Market Tips NSE BSE. There besides providing algo or automated calls, I give research calls also.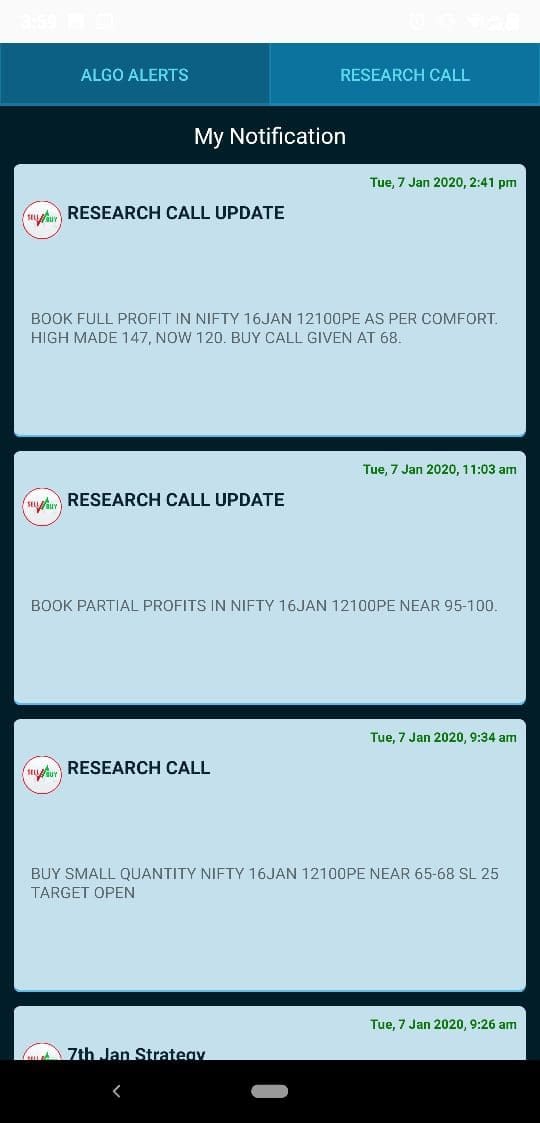 This is a screenshot of the 7th January 2020 research call list. There I've sent a call on Nifty 16th Jan 12100PE at near 65-68 range with a stop loss of Rs.25. The first call was given at 9.34 am. After that, the market drops and I gave another call to book partial profit at near Rs. 95-100 around 11.03 am. The PE made high on 147, traders who were watching at the level, booked profit. My last and final booking call was at Rs.120.
So, even if you are not analyzing and watching the market, only by following our app can bring profit to your account.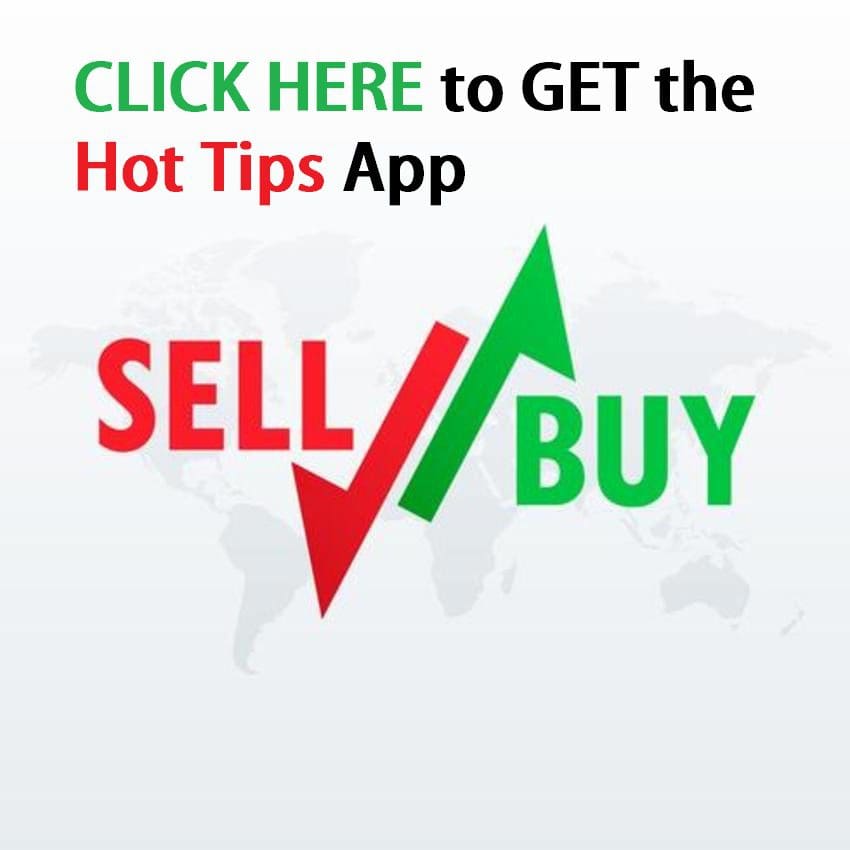 Your Profit by only following our App
If you took only 1 lot of Nifty at Rs.68, the buying price was 68 x 75= 5100, and you would have made a profit of 120 x 75= 9000. So the net profit is (9000-5100)=3900.
So you can get this minimum Rs.3900 net profit only by following our calls. Now imagine, if you buy 10 lots of Nifty, the profit would be 3900 x 10 = 39,000. This much amount you can make even from your home by taking the call from our app in just a few hours.
I bet no one can give you this much of LIVE EXAMPLE for any strategy.
Profit Made by My own Staff
Here is a screenshot of one of my own office staff who took my App's call and buy few lots of Nifty Put on that day and made near about 18k profit. The trading platform she used is Zerodha Kite (India's No.1 Discount Brokerage Firm)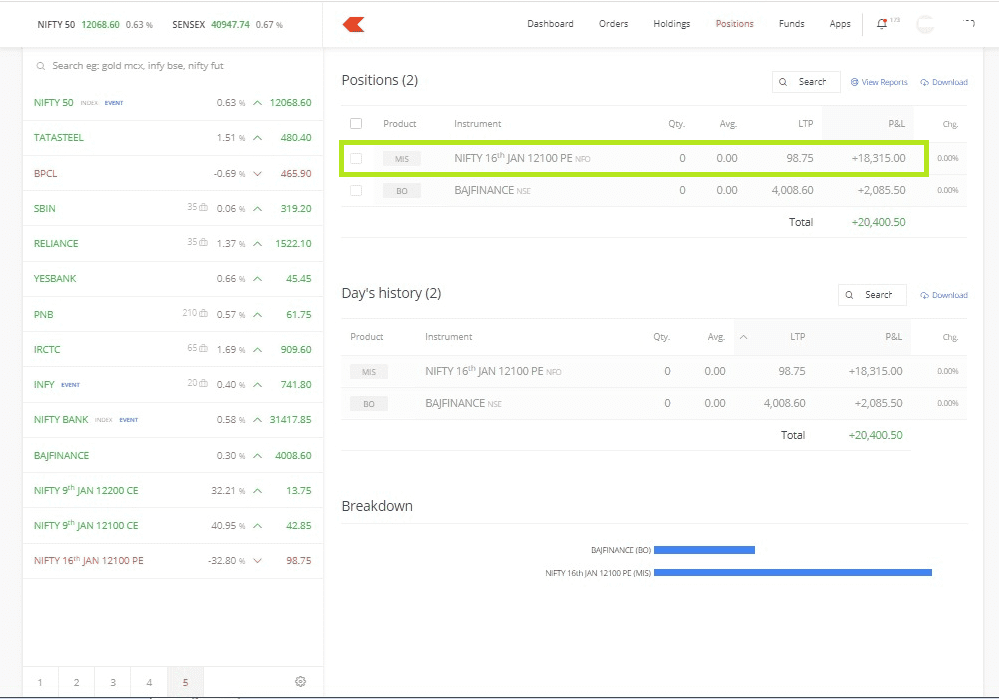 Conclusion
In conclusion, I just want to say a few things. Here, proving the strategy is my first priority and telling about the app is second, still, if you want to join my trading team, the app link is given above. This type of market condition comes very rarely but when it comes, it can give you thousands and lakh of profit by a single trade. So, you must be prepared for it. You must have basic knowledge regarding the strategy. And, giving you the proper knowledge is my only aim. You may check the video on the strategy from my youtube channel also.