There are thousands of investment avenues available in India. Among them, we are acquainted with the financial scheme Systematic Investment Plan or in short SIP but only under the mutual fund. Most of us are entirely unaware that SIP exists in Equity also. Though the risk in equity SIP is quite higher than mutual fund SIP still many of investors are earning millions by applying the scheme. The overall concept of the systematic plan is the same in both of the equity, mutual fund. The concept of SIP in equity shares in India is still not quite popular among investors. Therefore, we have decided to come up with the topic. From this article, you will get a detail discussion on the subject.
What is Meant by SIP in Equity Shares (Systematic Investment Plan)?
As the name suggests, it builds a long-term horizontal portfolio with small systematic investments at regular intervals. We know that equity market is quite a volatile market. In the SIP scheme, this volatility can be efficiently used. The intervals could be either monthly, quarterly or yearly. The key point behind the profitable return is averaging the costs. The benefit of compounding is also included in this plan. Generally, longer the investment horizon, greater the benefits. It works as a great risk management scheme by reducing market timing risk.
Different Types of SIP Schemes
Investors can choose between Quantity Based Systematic Investment Plan and Amount Based Systematic Investment Plan. The types are described below: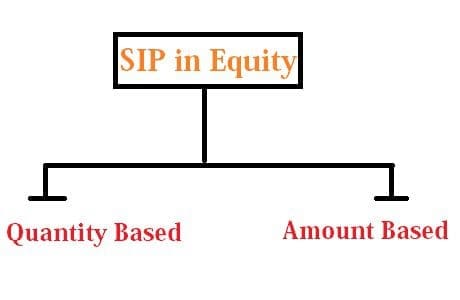 Quantity Based Plan
According to this plan, the number of shares will be fixed. You can only choose the company as per your wish. The quantity will be specified to you prior to the investment. At the time of the order execution, the value is calculated based on the prevailing market price. At specific periodic intervals, the particular quantity of shares will be brought automatically.
Amount Based Plan
The previous type was quantity based while this is the amount based SIP. Here, a fixed amount is invested at a pre-defined frequency. The amount will be fixed as per your desire. The fixed amount will be automatically subtracted from your bank account (monthly, quarterly or yearly). You can choose your preferential companies for it.
Features and Benefits of SIP in Equity Shares
The SIP scheme not only provides you with a lump sum profit but also helps you to lead a disciplined financial life.
As it doesn't come with a huge investment necessity, small amounts are required at a regular interval of time. For that reason, investors don't have to go through any kind of financial pressure.
Flexible options are available in it, like amount based and quantity based.
Flexibility in terms of intervals (Daily, Weekly, Fortnightly. Monthly) is there under this scheme.
Investors who have lack of time and resources may choose the SIP option without any doubt.
You can start SIP with a very small amount of money.
A long-term financial goal is aligned with SIP, after the specific period investors get a huge amount of return from it.
No additional charges included in this plan, investors have to make one-time entry.
Example
Suppose you decide to do SIP on Ashok Leyland CMP Rs. 129. According to your view, the stock has the potential in medium to long term. Now, you have two options, either you can invest a specific amount or you can invest a particular quantity at a pre-defined interval. If the price falls to 115 after 2months, you don't have to suffer loss for that as SIP works on the averaging method. The loss will be minimized.
In other words, it can be said that the systematic plan works as a hedging tool in the investment. Investors with low savings capability can easily afford the option, without taking any high risk.
Conclusion
However, the plan considers as one of the most systematic plans in the equity market. Hence, investors can easily afford the scheme as per their requirements. It is advisable to select the stock on which you want to apply the systematic investment scheme. So, this is the brief overview of SIP in Equity Shares.