Zerodha, one of the most well-establish names in the broker market, stands at the second largest place. Today, we come with one of the most significant usage guides of Zerodha application, termed as Backoffice. By accessing the Backoffice of Zerodha, users can get each and every detail regarding the status of their accounts. The article is going to cover the login process, features, information about Q Zerodha Backoffice.
How to Login at Q Zerodha BackOffice?
There are two particular ways by which you can access in the Backoffice of Zerodha.
The first way is to directly make an entry to your Backoffice from Zerodha kite. On the up-right corner of your account, you will find your client-id details, from there you can go to your back office.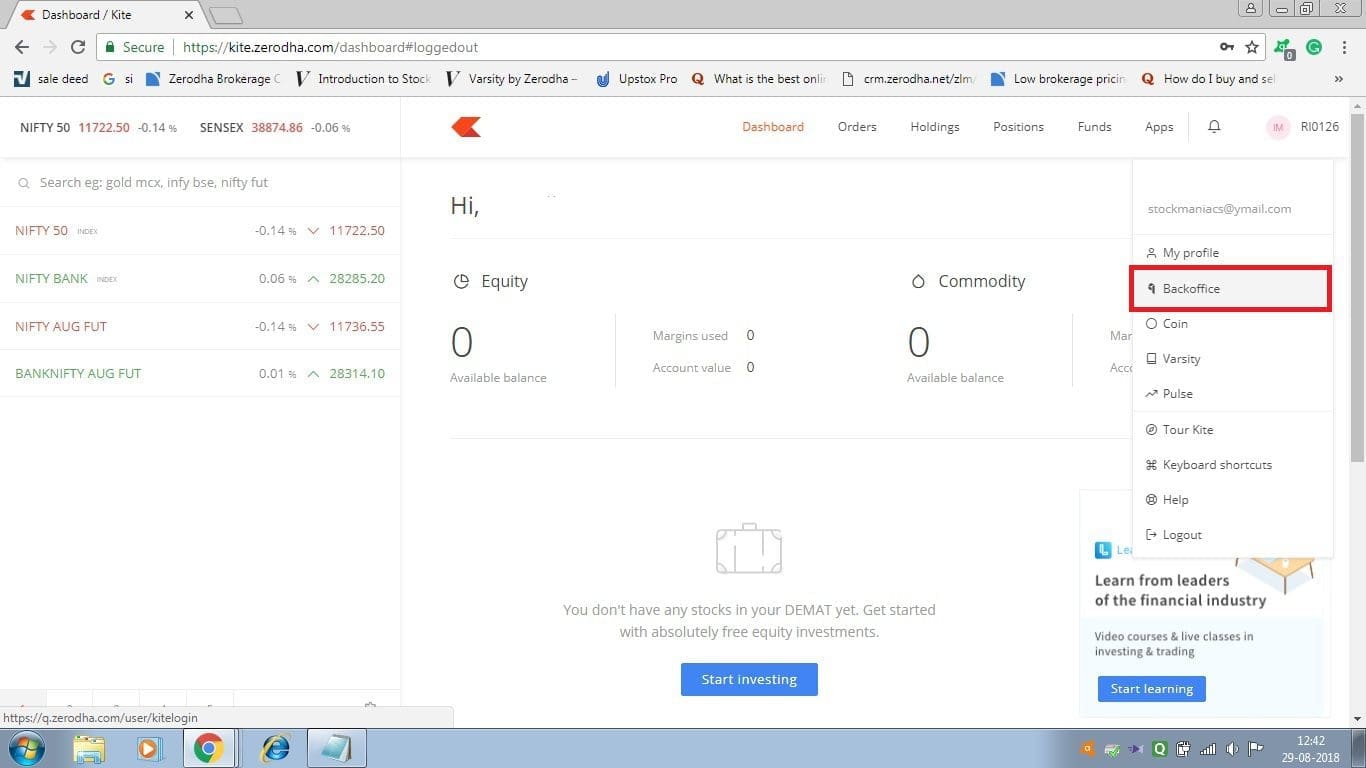 The second way is to directly log in the Q Backoffice in Zerodha. For that, you need to go through q.zerodha.com. From there, you can directly access your Backoffice status.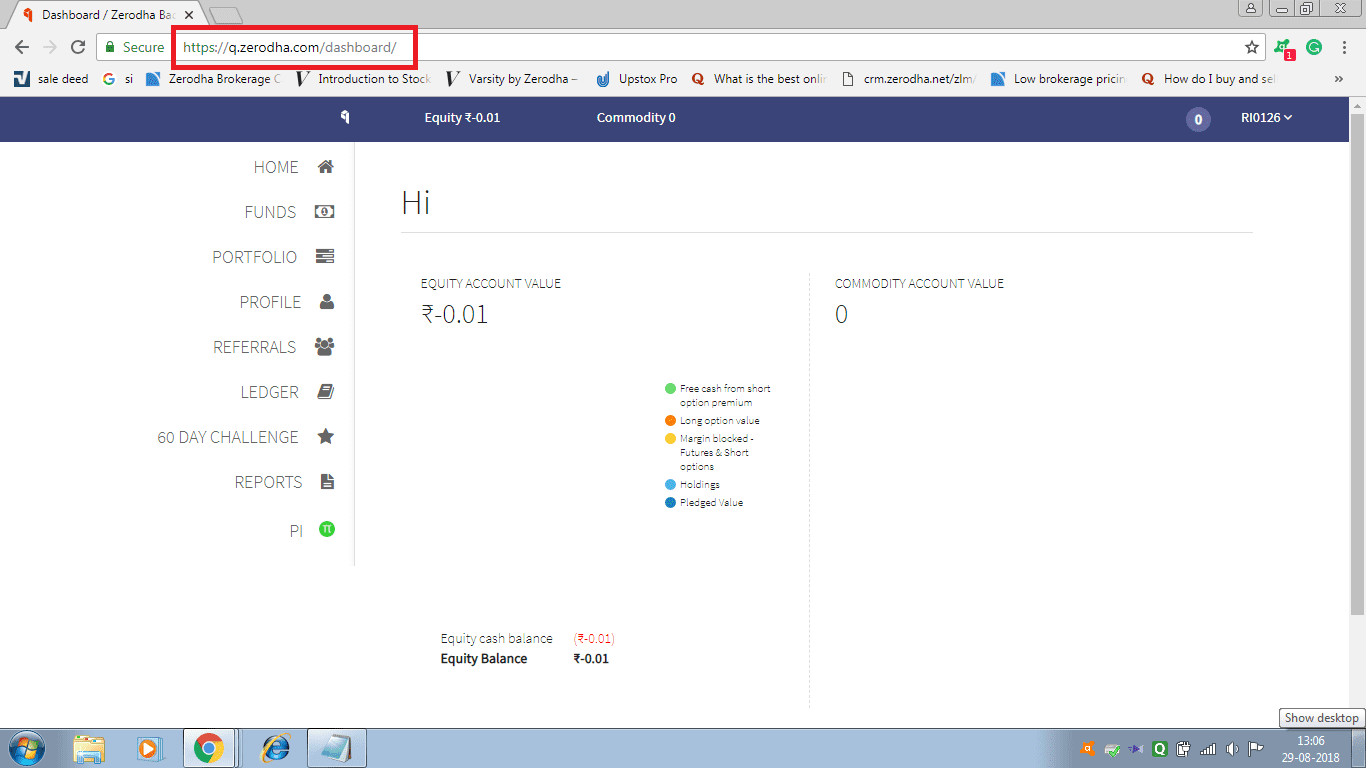 Q Zerodha BackOffice Usage Guide
Once you open your Backoffice, you will get many tools like Home, Funds, Portfolio, Profile, Referrals, Ledger, 60-day challenge, Reports, Pi. You can check the above image to get an overall view of it. Let's have a quick look at the brief descriptions of the mentioned tools.
Home
In the home section, users can go through their equity-commodity account value along with details. Apart from this, it shows the available balance of the account. For your understanding purpose an image is attached below: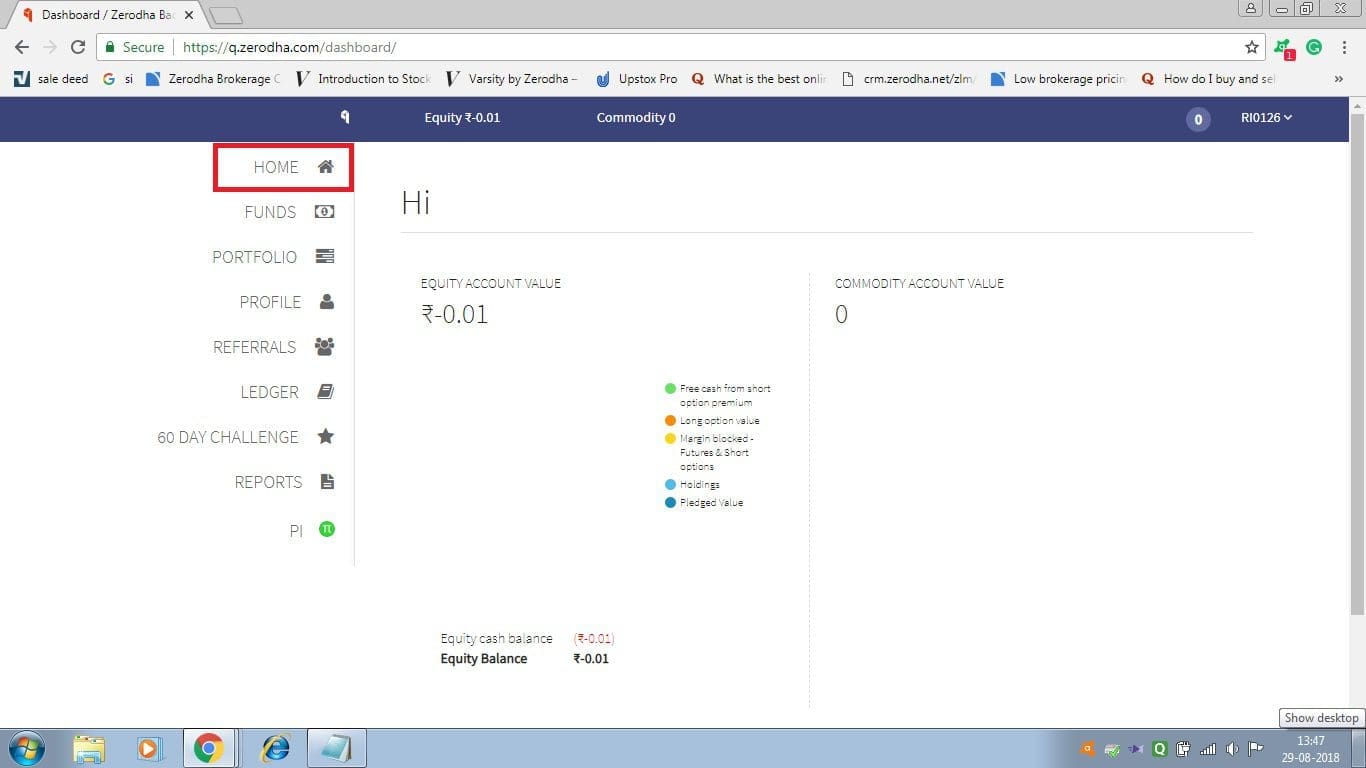 Funds
Through the funds' option, traders get overall detail regarding the amount of holding and withdrawn funds. Besides this, there is the facility of IMPS (Immediate Payment Service) by which you can transfer funds to your trading account.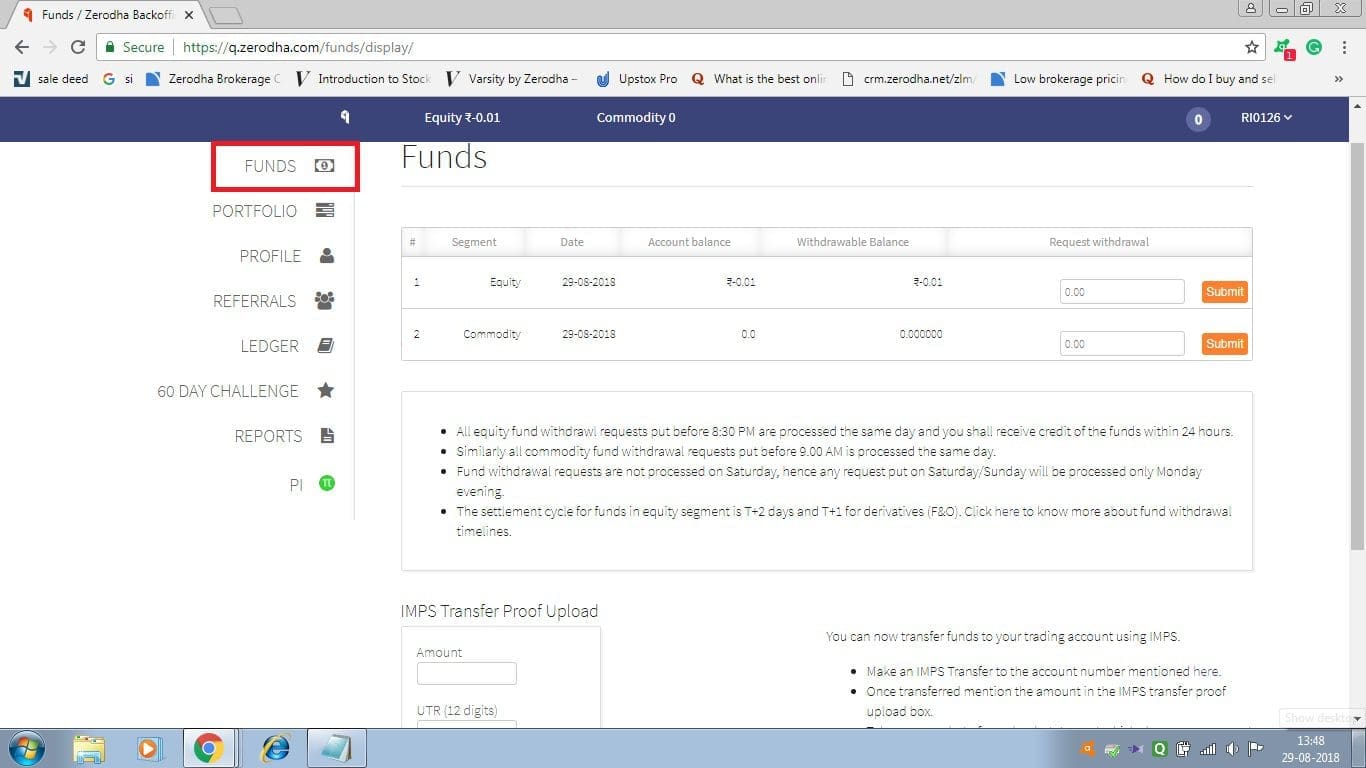 Portfolio
Portfolio option includes open position, holdings, OFS (Offer for Sale), buyback. In other words, the portfolio shows you a brief presentation of your entire account. From here, you can take out the entire state of your account including your current position and holdings.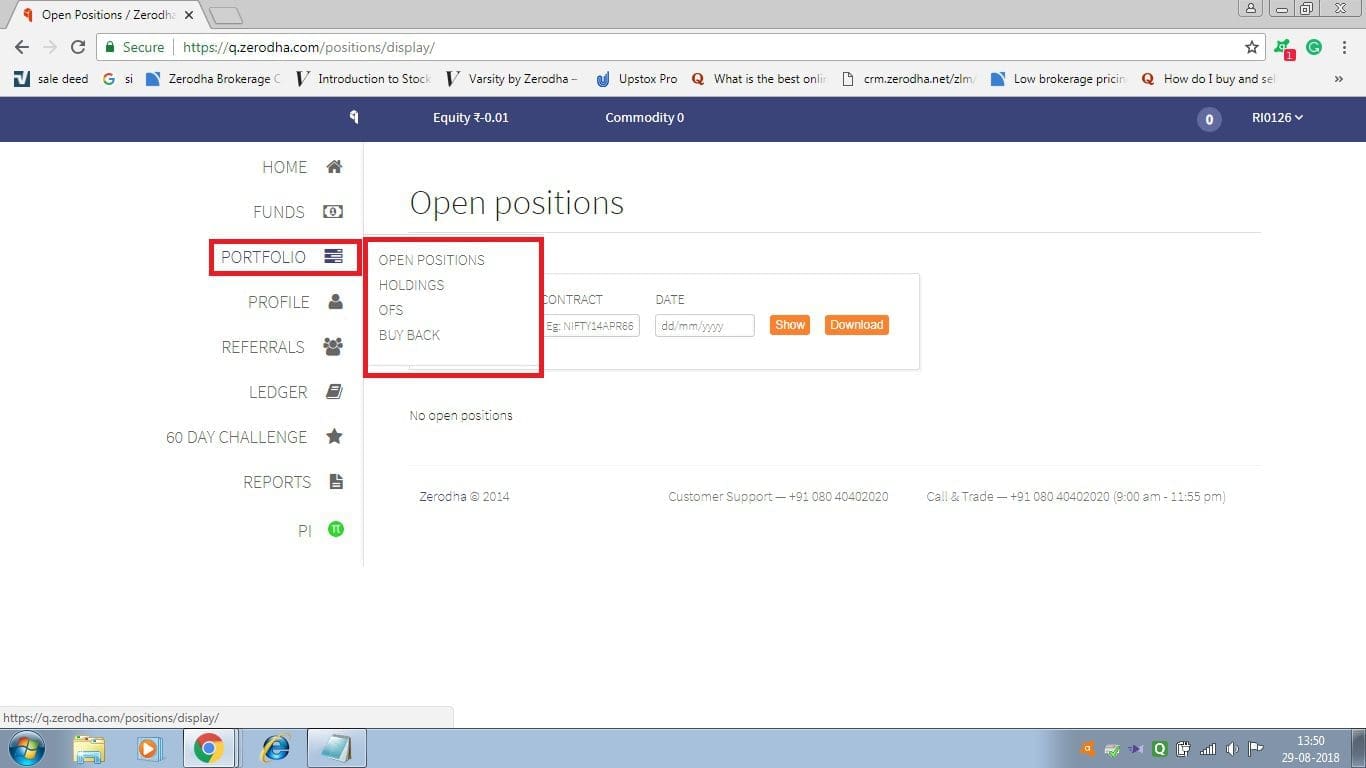 Profile
Profile carry the most valuable information of your trading account. This includes your client id, name, Zpin (the Zpin is very important, in future regarding any account related problem, Zerodha may ask for your ZPin details). Have a look at the right side of the profile. The right side details are necessary for transferring of account. In order to book IPO of any company, DP ID for IPO is important. The downside of the page, you will get your personal and bank account details.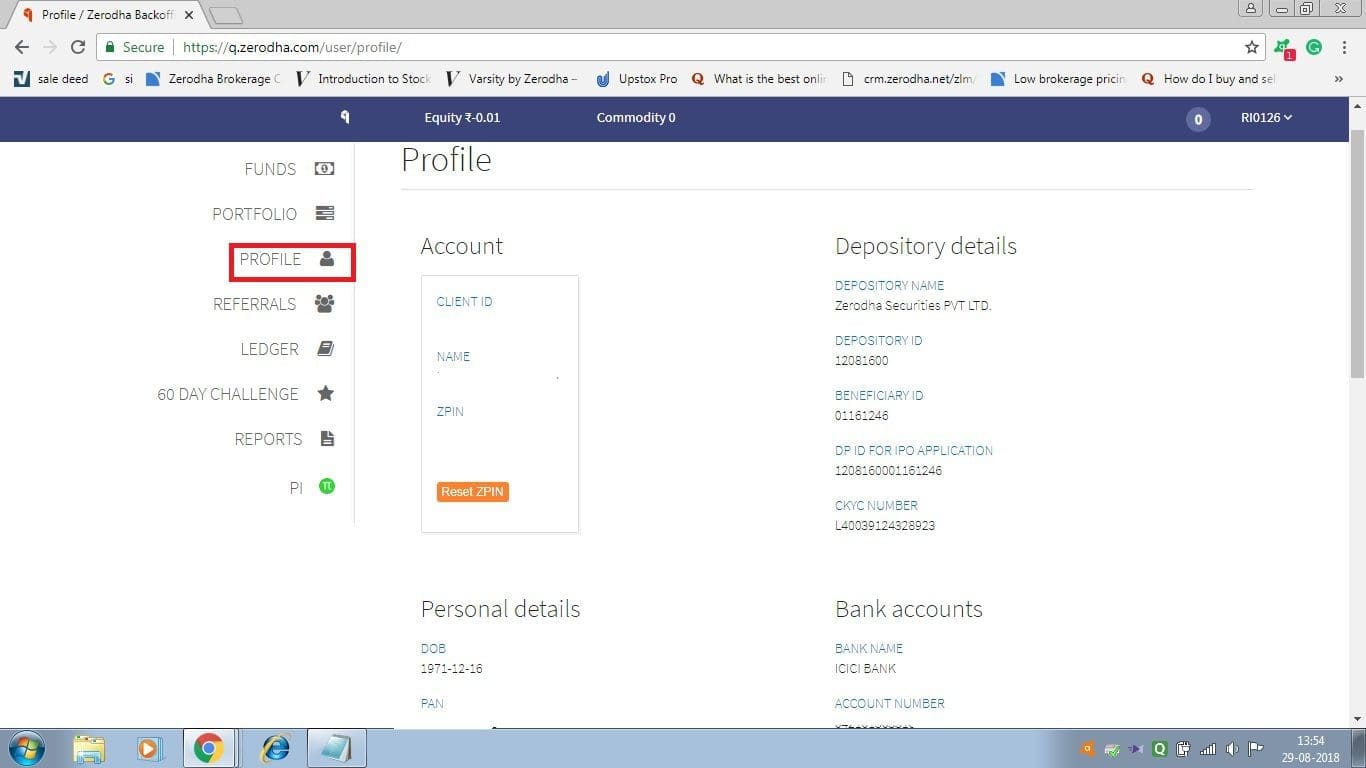 Referrals
Zerodha has launched a referral benefit. There if you are able to refer any of your family members, friends, to open an account in Zerodha, you will get attractive gifts and offers for that (terms & conditions applied).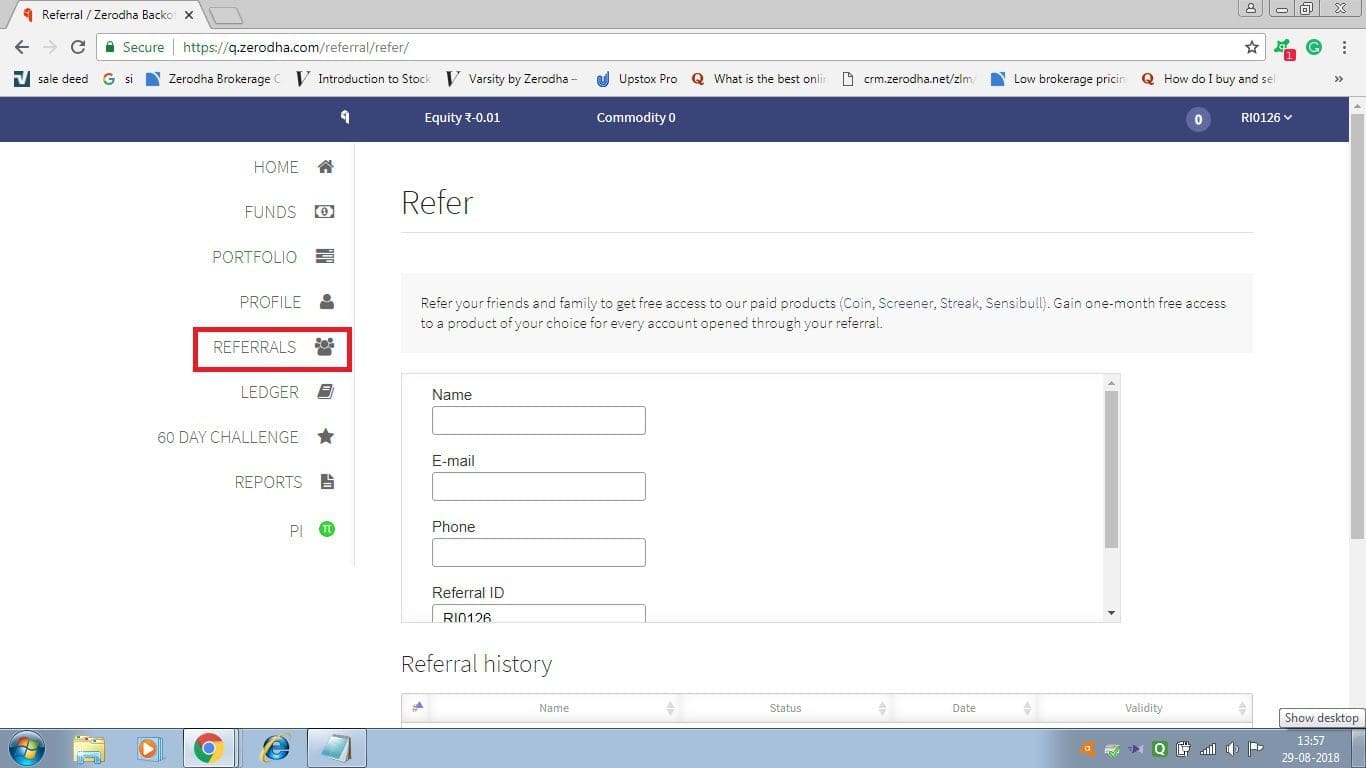 Ledger
Through the ledger section. traders can see the transaction statement along with billing details. The details are simply described by using a clear pie chart. You just have to put the details in there and click on the Show option.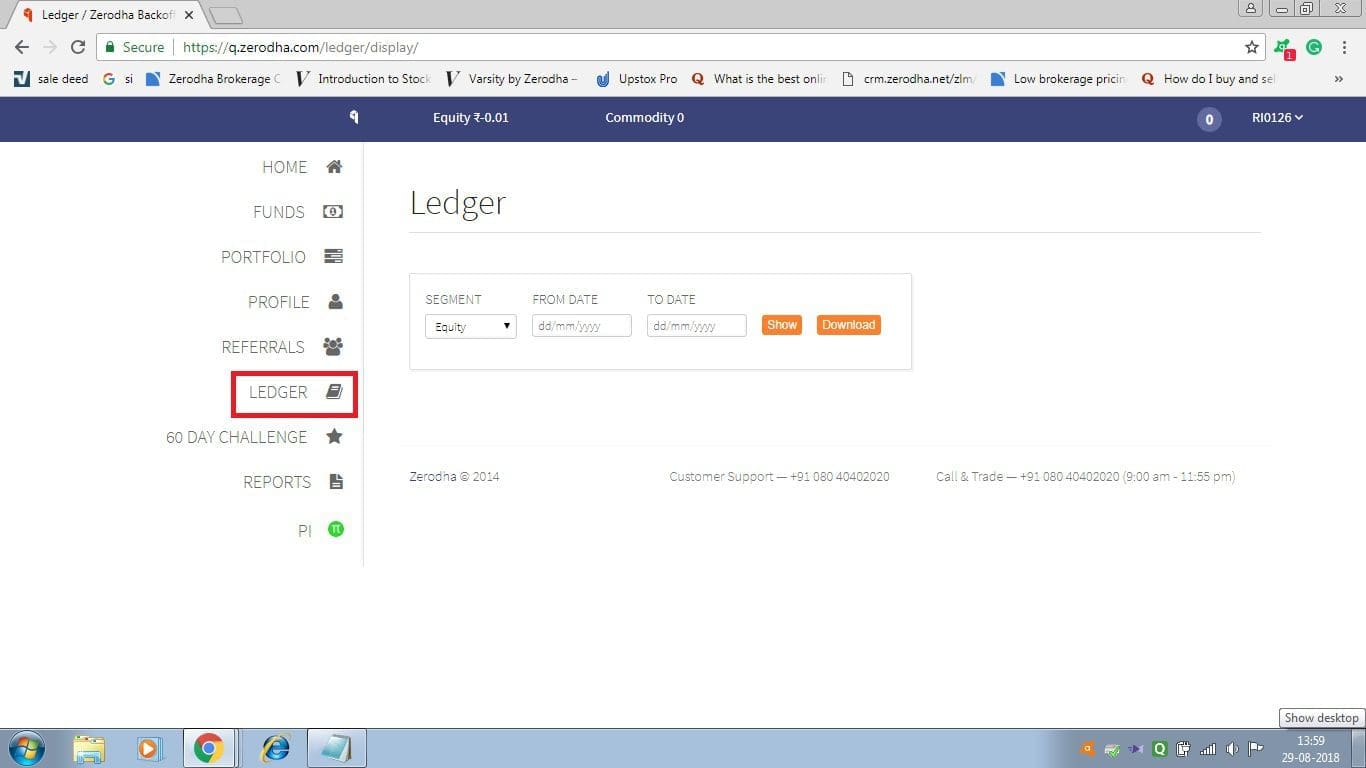 60-day Challenge
This particular offer is not available in Zerodha now. Zerodha has stopped the offer for some obvious reason.
Reports
Report section can lead you to various other important parts of your account. This includes P&L (Profit and Loss Statement), Tradebook, Tax P&L, Contract note, Margin statement, AGS (Annual Global Statement). The report section mainly shows the overall profit and loss of your account. It gives a clear statement regarding annual as well as periodical profit loss statement details. You can check or download the statements from there.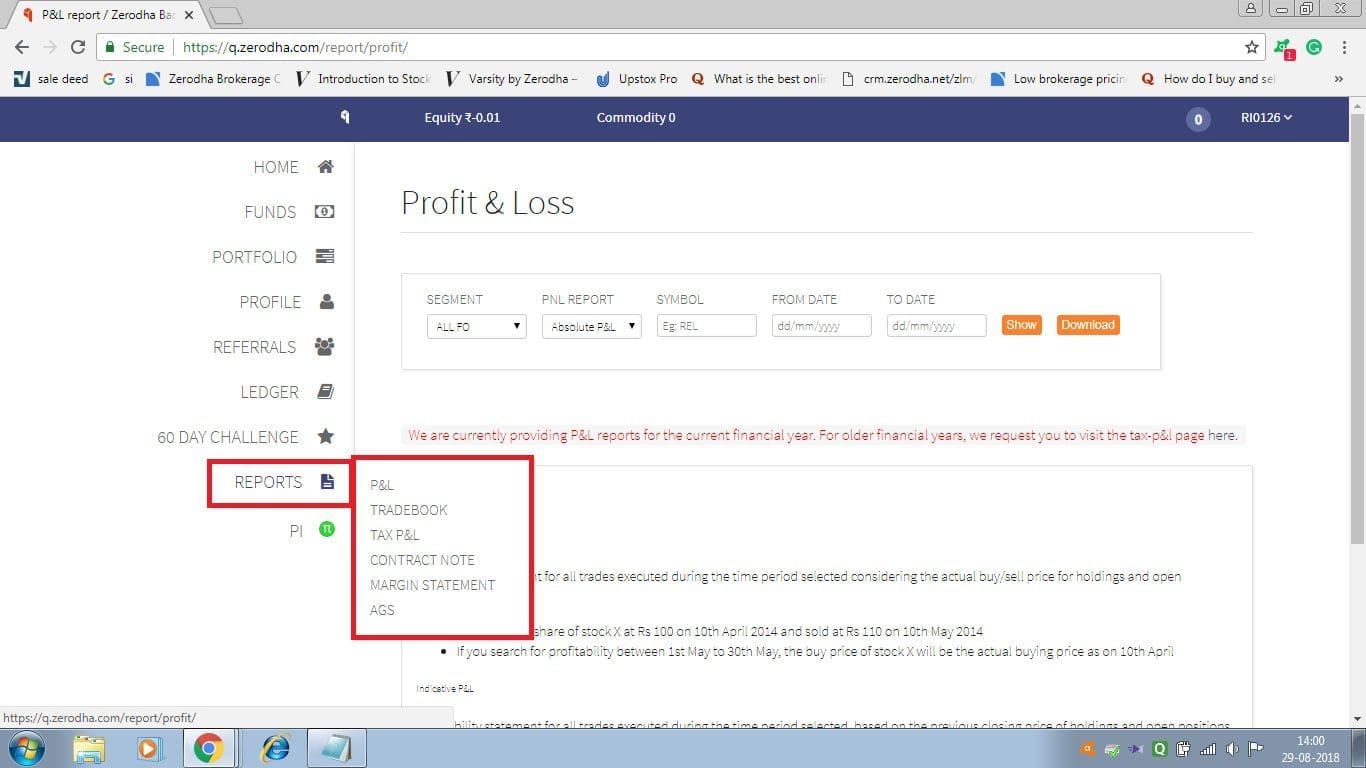 Pi
Pi is a trading platform (software based), developed by Zerodha. It including many advanced features and an easily installable software. It includes advanced chartings, Algos, backtesting, tools, and techniques. In order to download Pi, you have to have an account in Zerodha. You can install the particular software by using the Download Pi option.
I hope, this Q Zerodha Backoffice Usage Guide will be helpful to you.