In this post, I will show you how to download Nifty future historical data (bhavcopy) as well as NSE BSE bhavcopy and import the data to Amibroker. We will use a small utility called GetBhavCopy by Hemen Kapadia to download the data. First, download GetBhavCopy from the end of this post.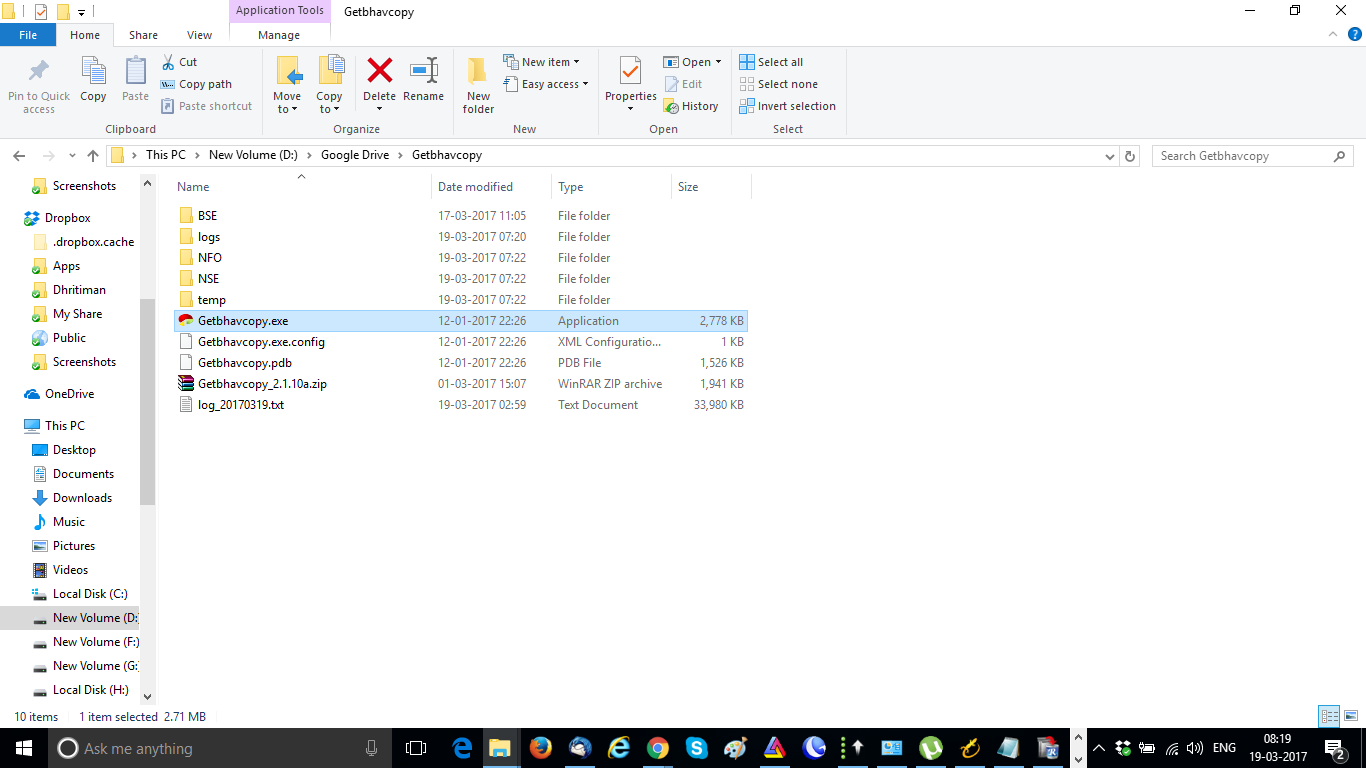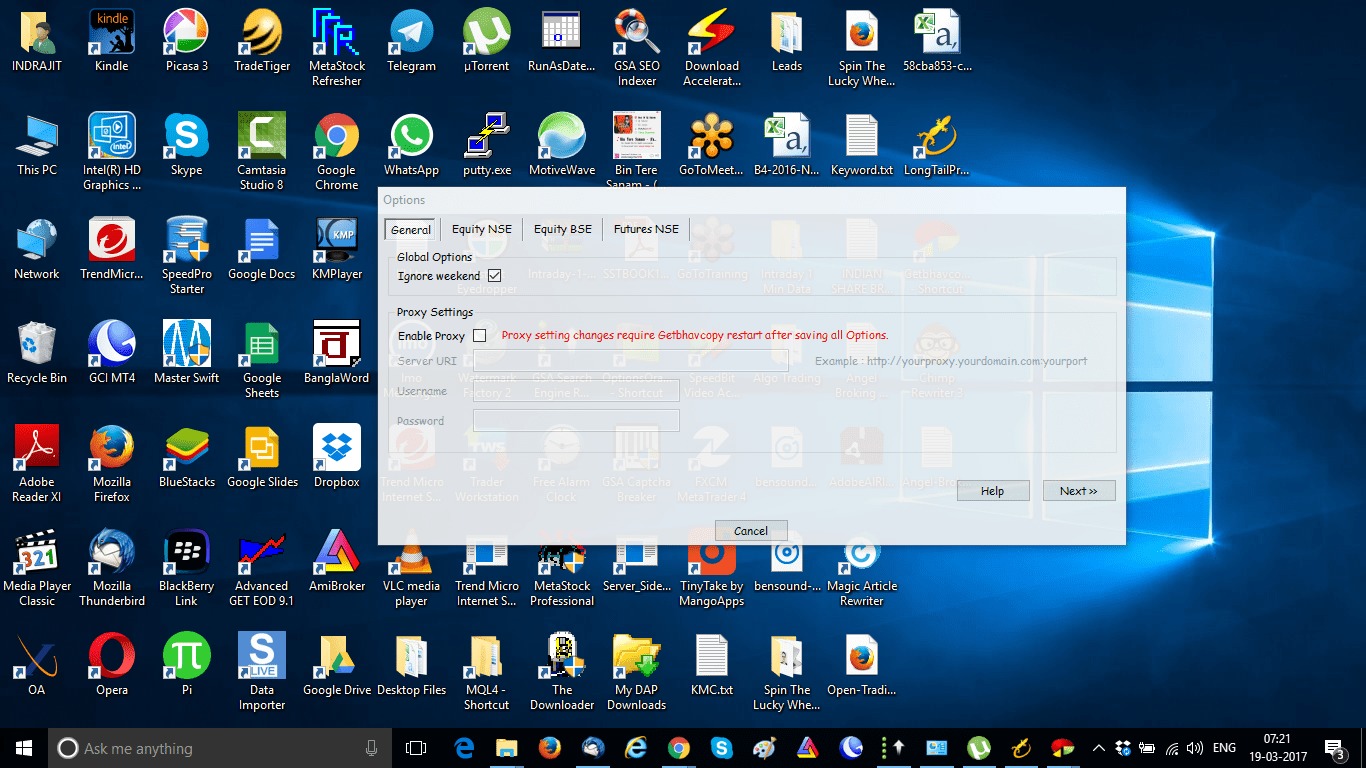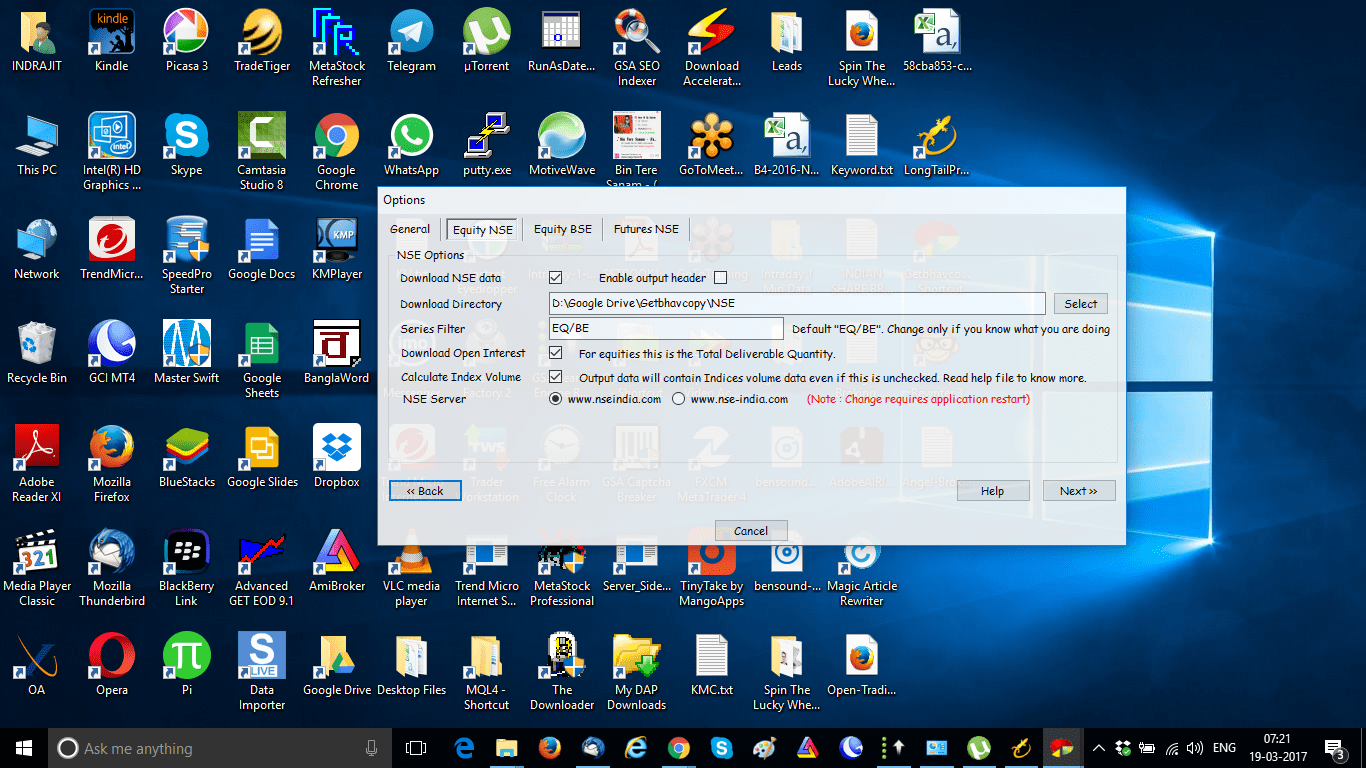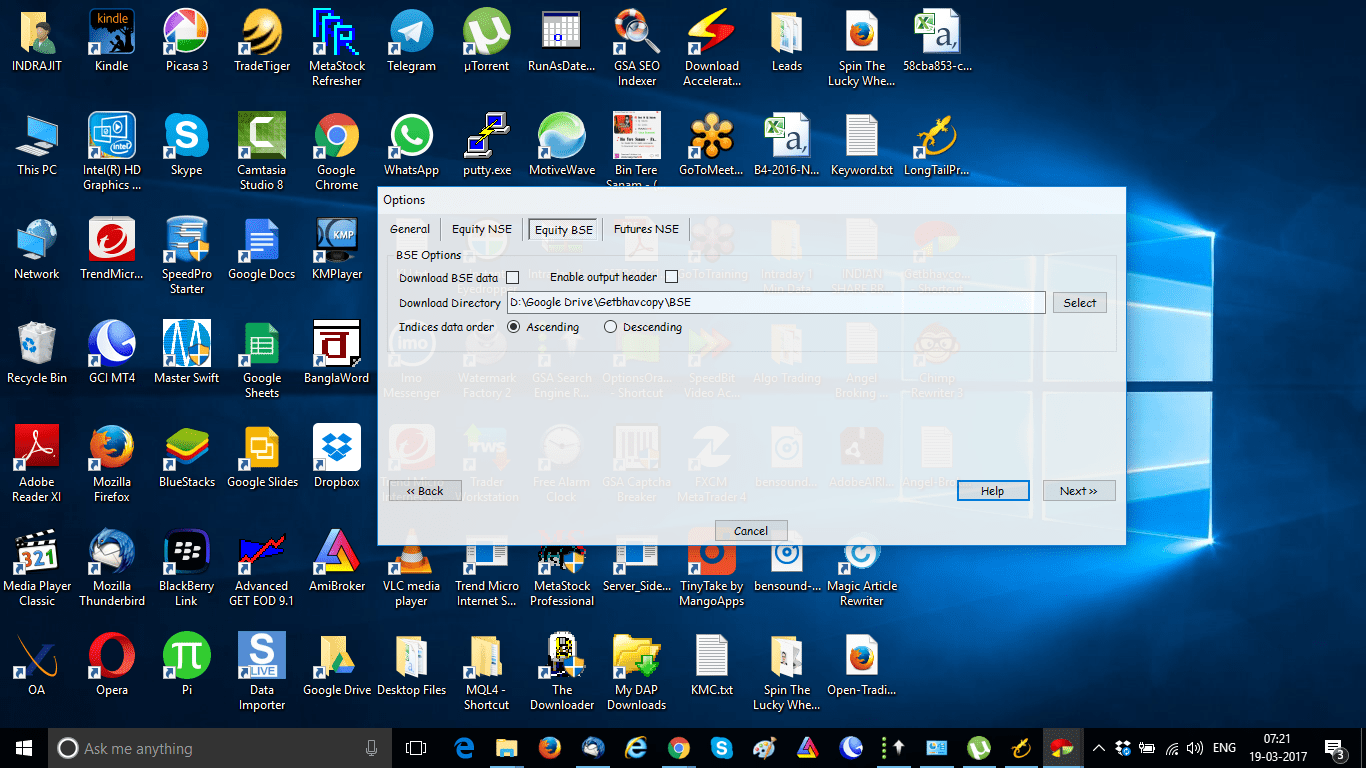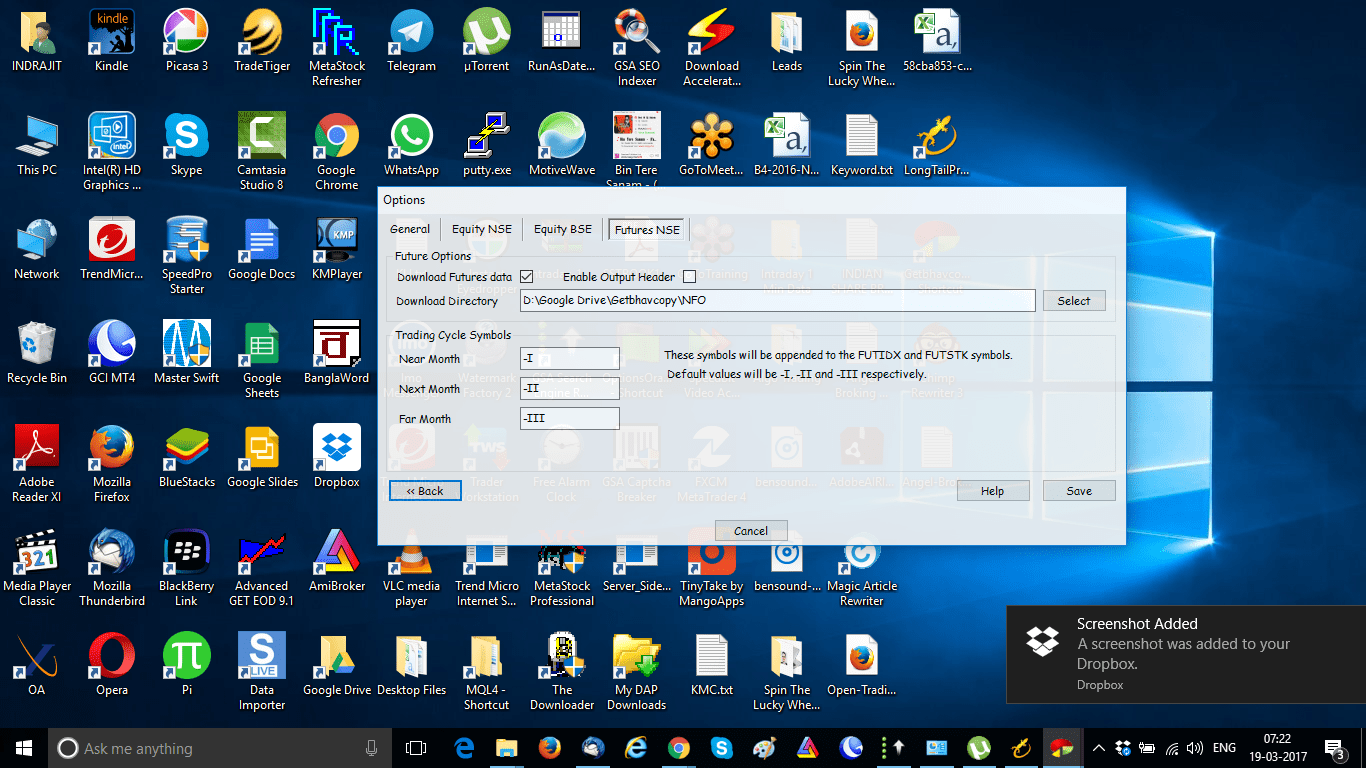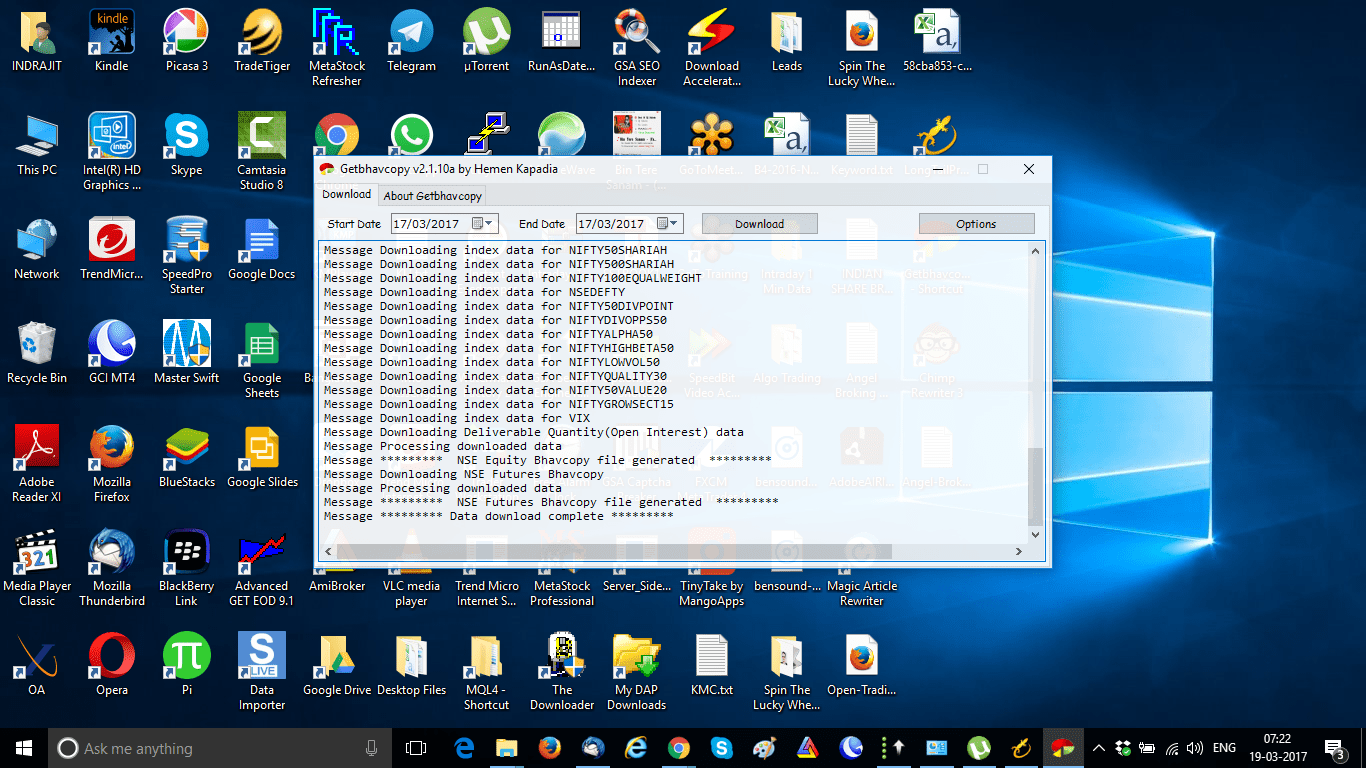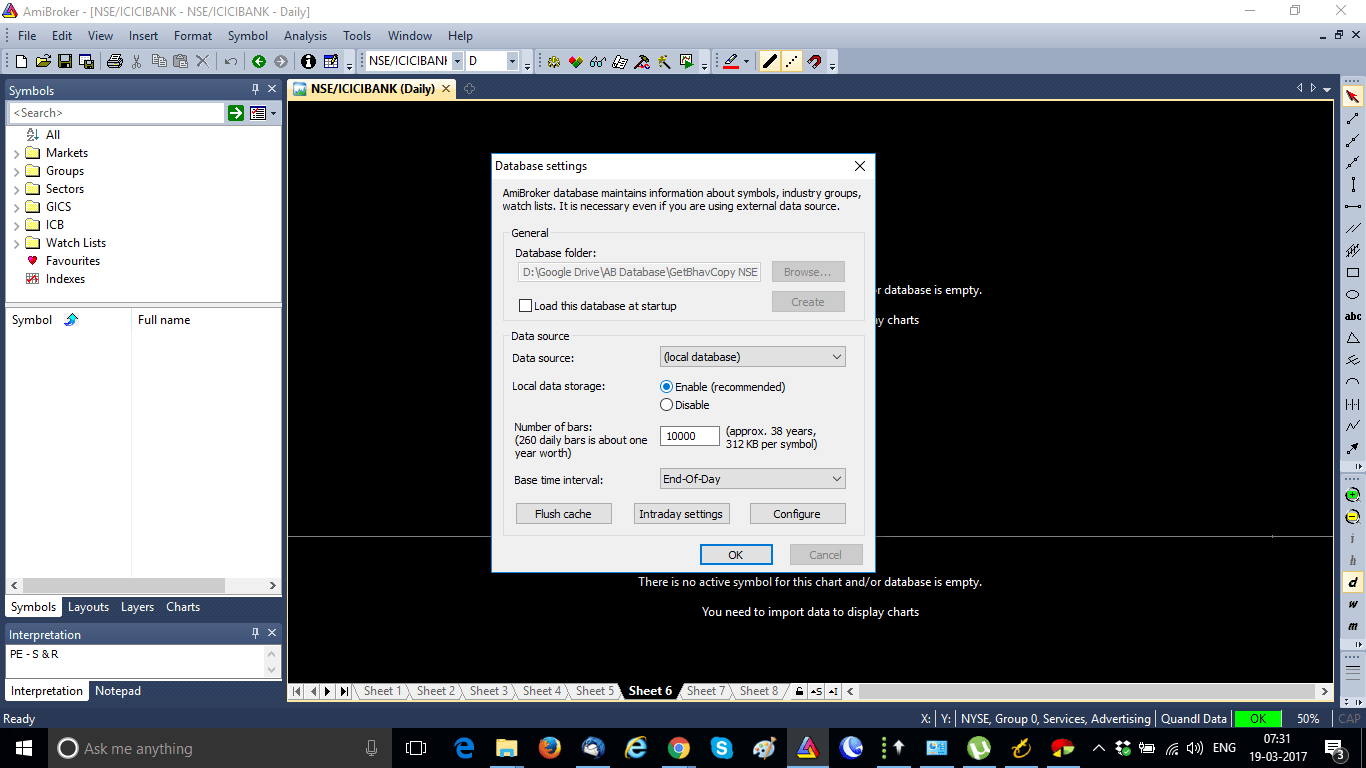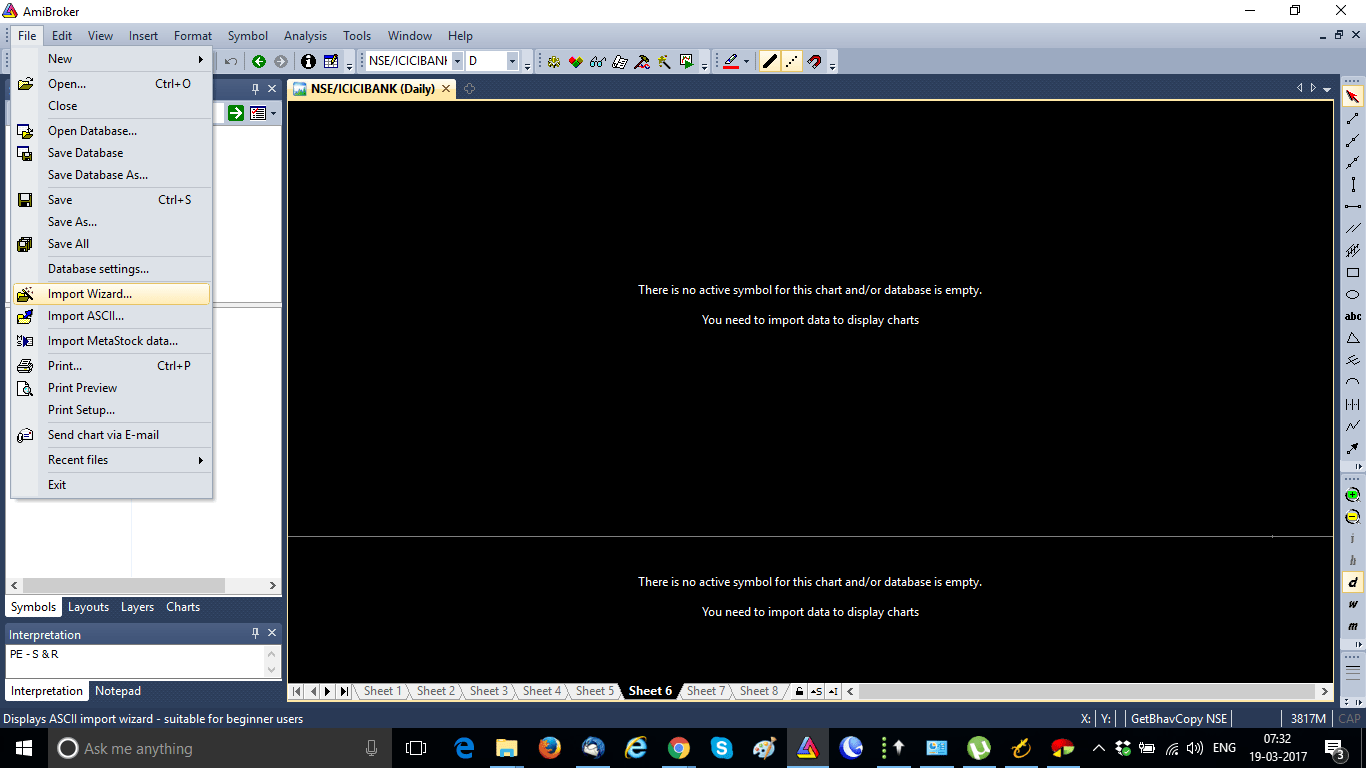 Once you download the zip file save it to your computer and unzip the file. You will be able to see Getbhavcopy.exe file. I suggest you create 3 folders: NSE, NFO, and BSE in the same folder where actually we will download the bhavcopy.

Run GetBhavCopy.exe file. Click on OPTIONS. This will open the options for the software, this is a one-time setup where you need to specify which data you will download and also the data download folders. On the GENERAL tab check IGNORE WEEKEND and click NEXT.

Next tab EQUITY NSE is for NSE cash bhavcopy. Select your NSE bhavcopy download folder as shown below and click NEXT.

Next tab EQUITY NSE is for BSE bhavcopy. Select your BSE data download folder as shown below and click NEXT. I do nkt download BSE data so I have not checked DOWNLOAD BSE DATA box.

Next tab FUTURES NSE is for Nifty future historical data and other futures of NSE. Select your futures bhavcopy download folder as shown below and click SAVE.

Do your one-time data setup is done. Now in GetBhavCopy window select the start date and end date of bhavcopy to be downloaded and click DOWNLOAD. This will start data download and once done message will come that DATA DOWNLOAD COMPLETE.

Now to import the data into Amibroker create a new database for NSE as shown below.

Once the database is created click on IMPORT WIZARD.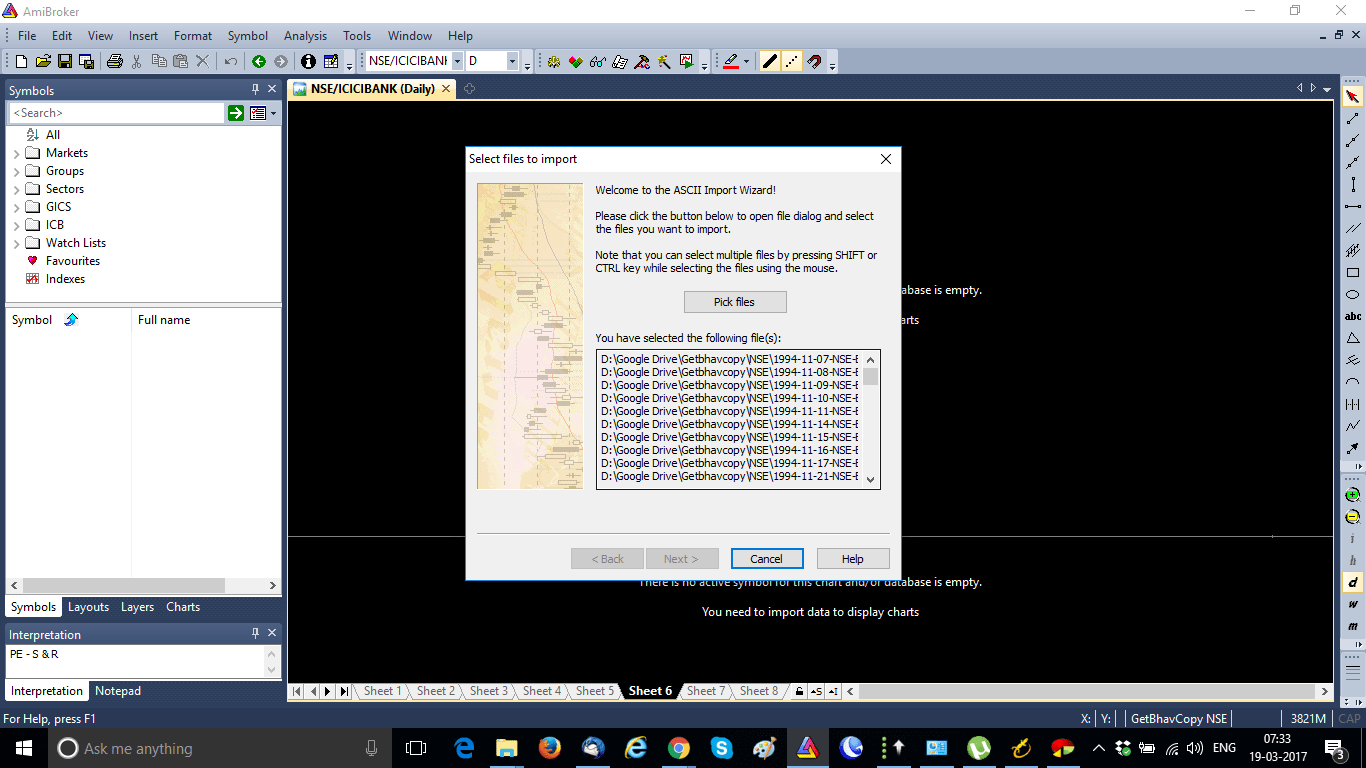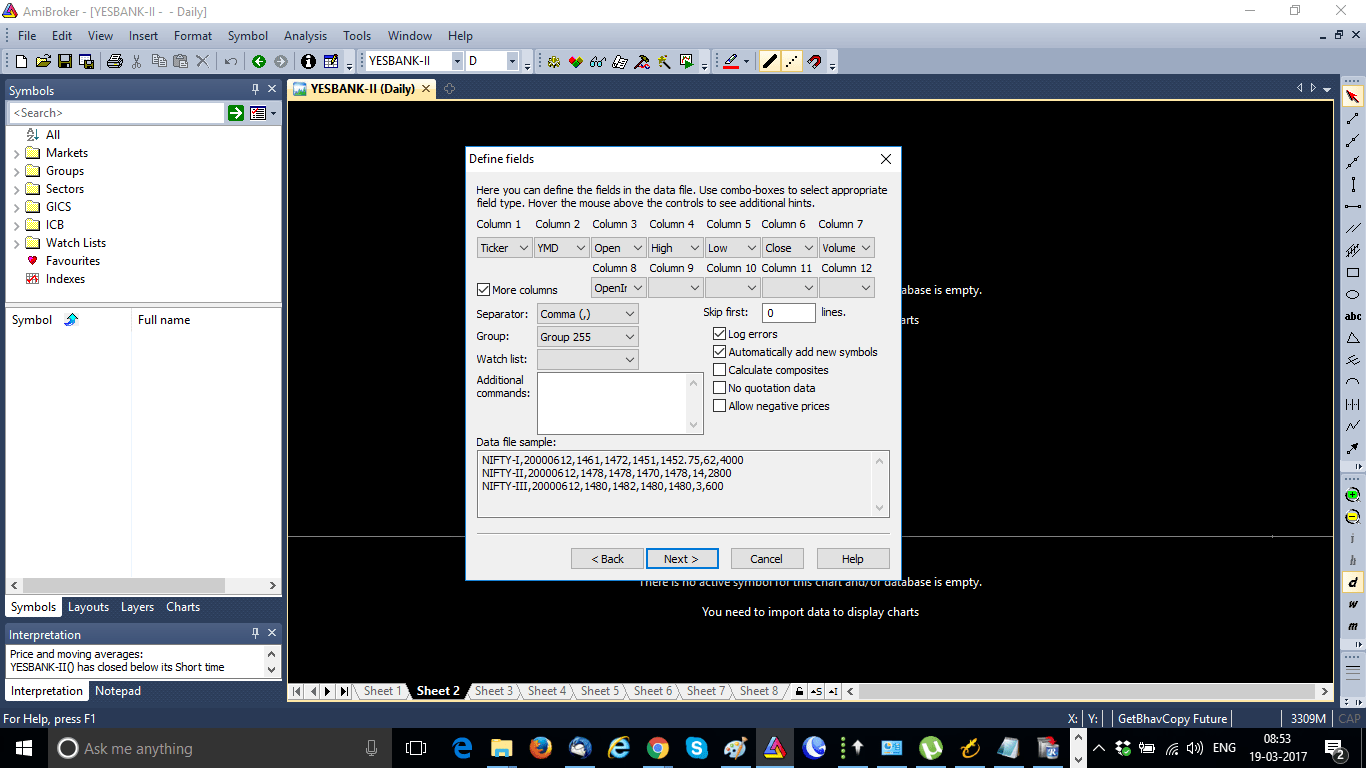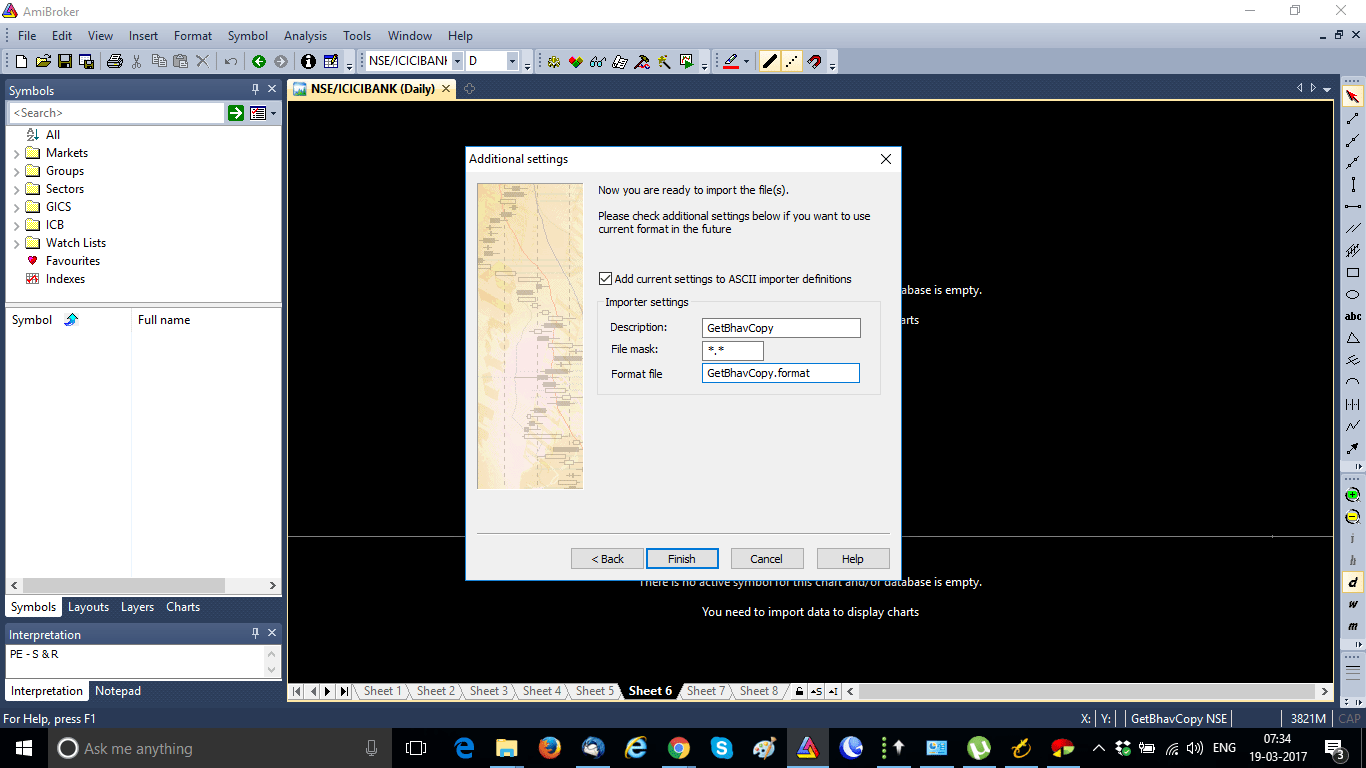 Next window select PICK FILES and pick your bhavcopy files. I have selected NSE bhavcpy files but if you want to import BSE bhavcopy files select appropriate files. Click NEXT.

In next screen select fields as TICKER, YMD, OPEN, HIGH, LOW, CLOSE, VOLUME and click MORE COLUMNS and add OPENINT (open interest). Open interest is important for futures such as Nifty future historical charts. Click NEXT.

In ADDITIONAL SETTINGS click ADD CURRENT SETTINGS TO ASCII IMPORTERS DEFINITIONS and name DESCRIPTION as GetBhavCopy and also name FORMAT FILE as GetBhavCopy.format. Click FINISH.

Now your bhavcopy will be imported into Amibroker and you can see the end of day charts in your Amibroker.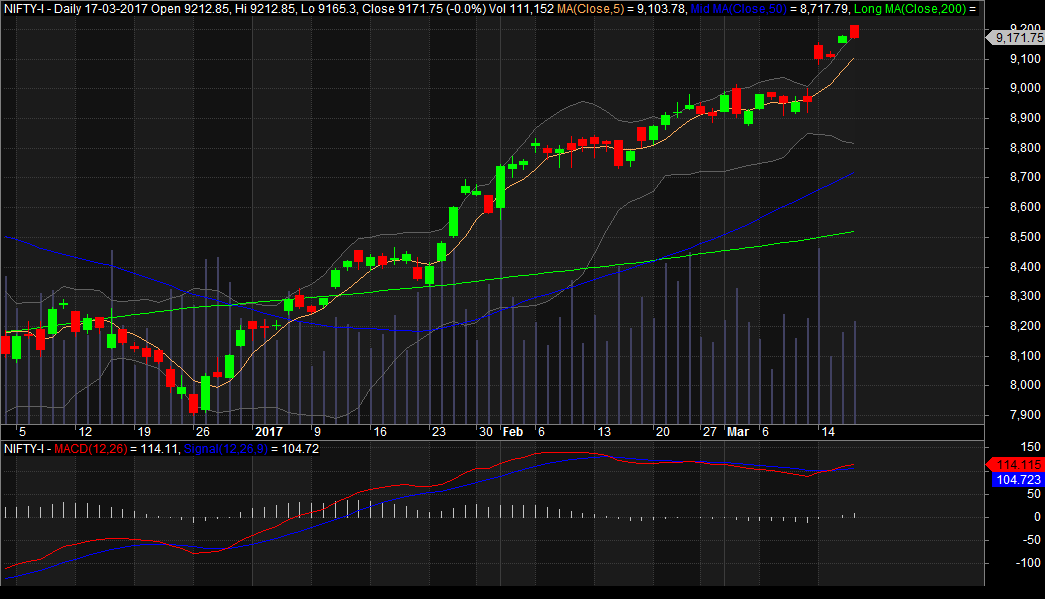 Remember, this data is not a bonus OR split-adjusted. So you need to give some extra time to make your data more perfect by adjusting bonus and split.
Download link of GetBhavCopy below:
If you want to use free web-based real-time and end of day charts, read: Get Web Based FREE Real-Time Charts In Zerodha Kite.