Sharekhan mobile trading application is a new feather added to the kitty of attractive services provided by Sharekhan. We will discuss here the pros and cons of the application and find ways for Sharekhan mobile app download.
Though Sharekhan's Trade Tiger had good popularity among traders the same can not be said for its mobile application. The mobile application was a little bit dicey and people did not find it comfortable enough to create a big fan following among traders and investors, researchers of Indian stock market. To overcome the difficulties posed by Sharekhan's mobile app and to meet the investors' demand, Sharekhan has come up with a new Sharekhan mobile trading application. We will find how to set up the mobile app here and find where one can get links for Sharekhan mobile app download.
How to download Sharekhan mobile trading application?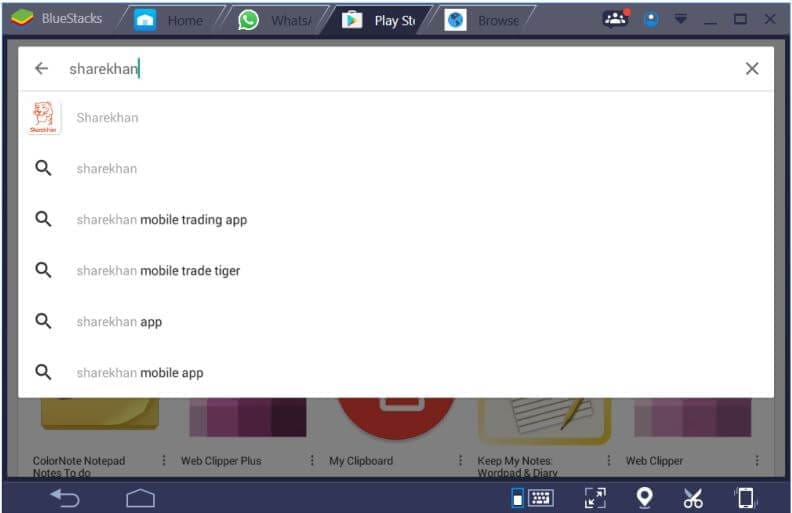 Here is the link for Sharekhan mobile app download.
Or one can visit m.sharekhan.com and select 'download Sharemobile'to download the application named Sharemobile.
Else SMS 'SHARE' to 53636 from your mobile phone.
Or go to 'send download link to my mobile' box, choose the type of your handset from the drop-down menu and enter your 10 digit mobile no.
One can also go to 'Google Play Store' and type 'Sharekhan' to download the app.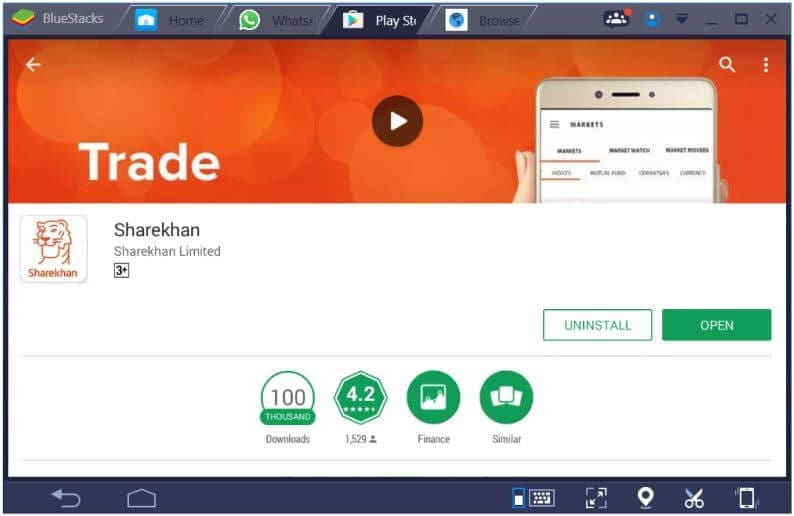 Once the download is complete set it up for your phone as per your requirement for charts and technical indicators.
How to set up Sharemobile for your phone?
Once you have downloaded the app, click 'ópen' to open it. The 'Home' screen appears.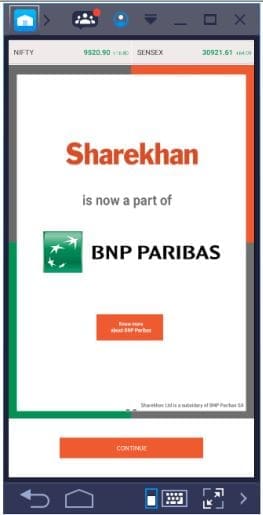 From 'Home' screen you can view 'World Indices', check the 'Derivatives and Currency Markets' or get the live market status in 'Marketwatch'.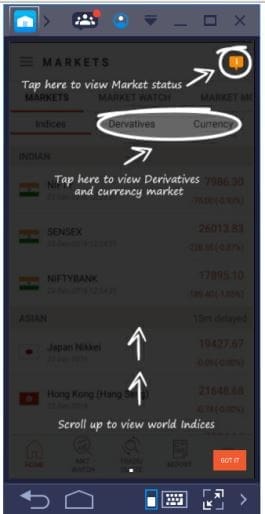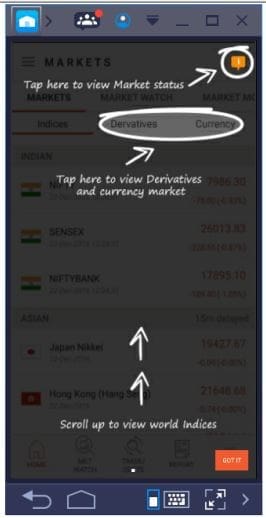 You can select from predefined 'MarketWatch' or customize it.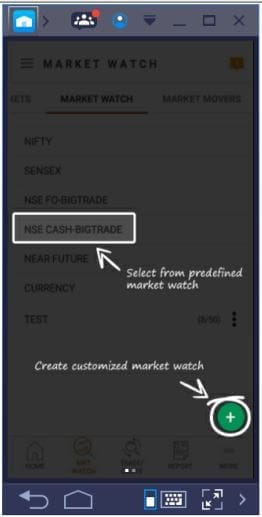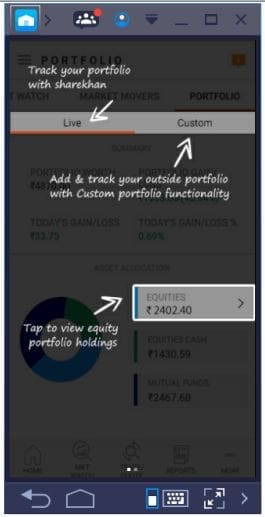 Check 'market movers' and track your portfolio. Even make pie charts to view the performance of your portfolio.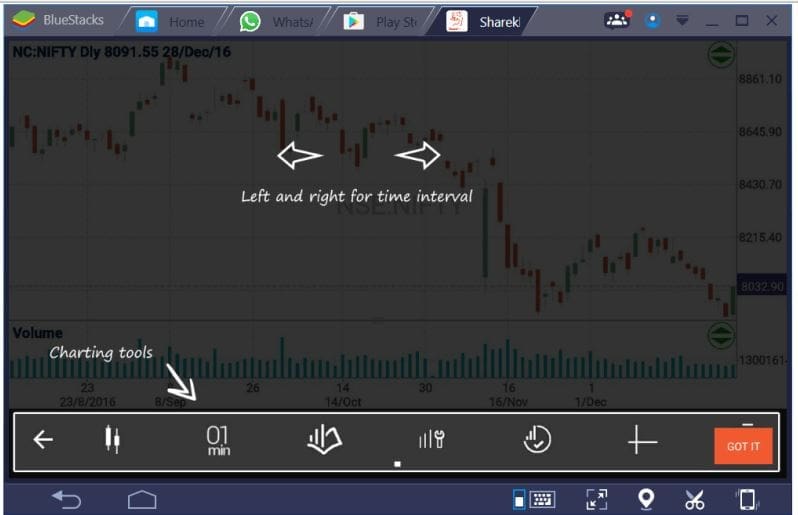 You can set up charts and customize charts with technical indicators which you can choose from a great collection of them.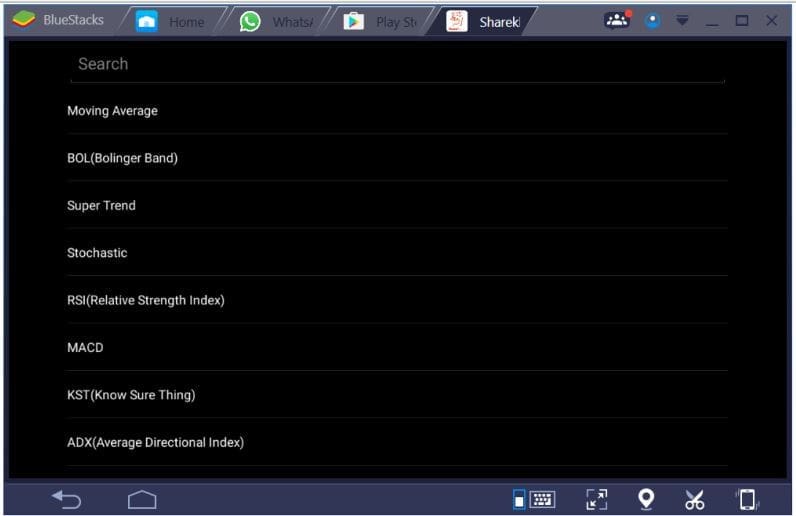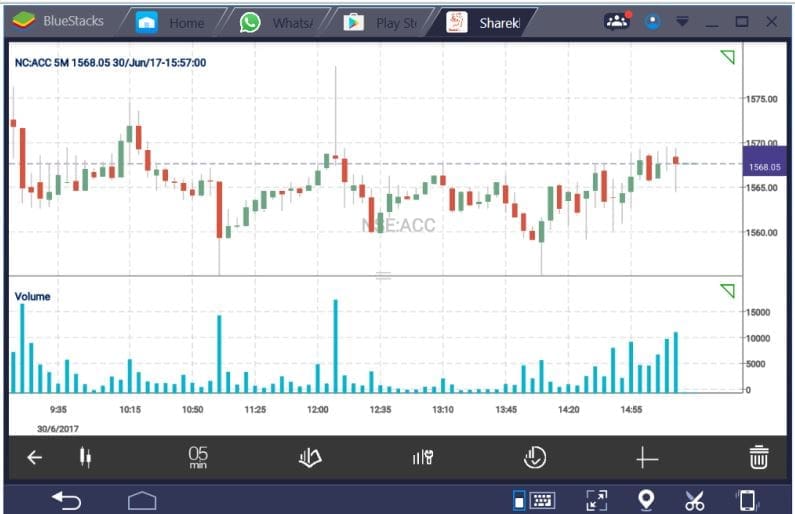 Shown below how to set up the 'Supertrend Indicator'.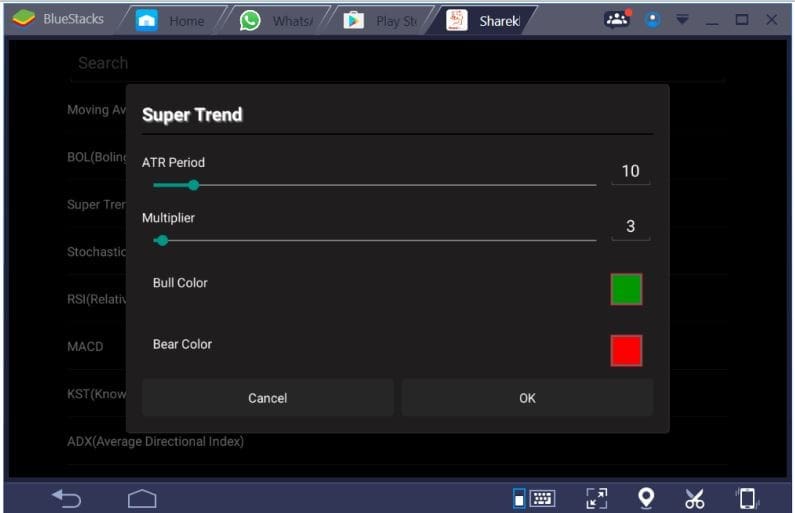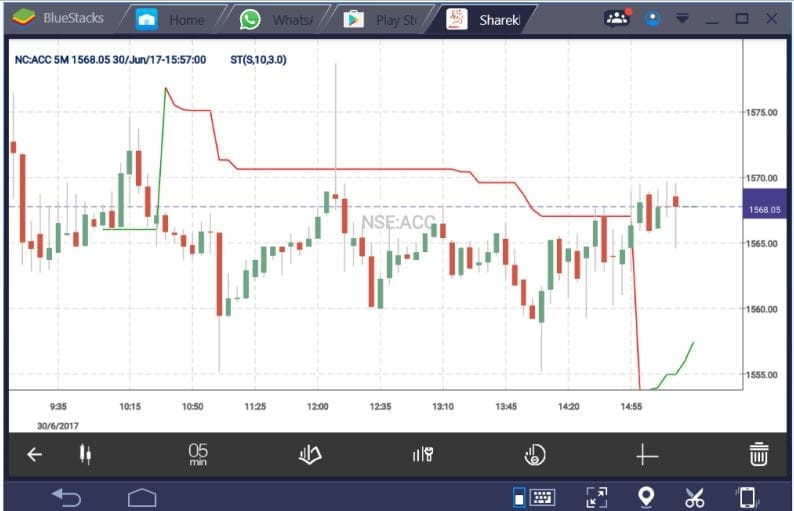 here, shown below how to set draw free lines, trend lines etc in a chart.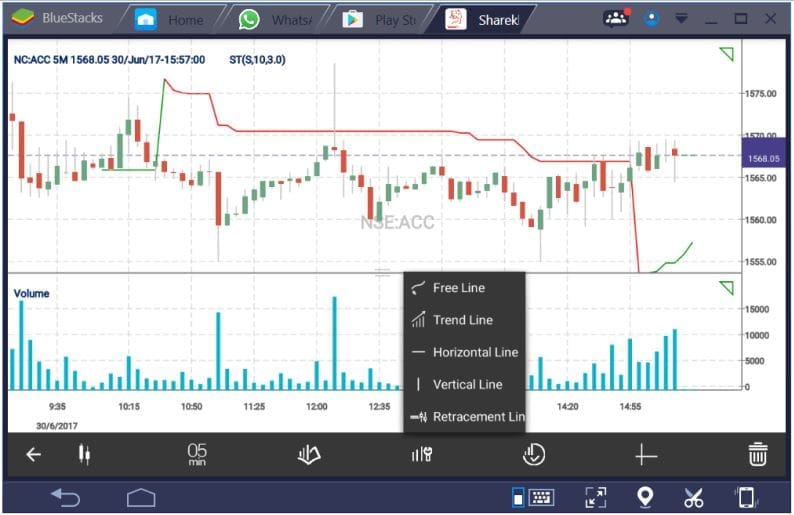 Shown below how to activate crosshairs in a chart in Sharekhan mobile app.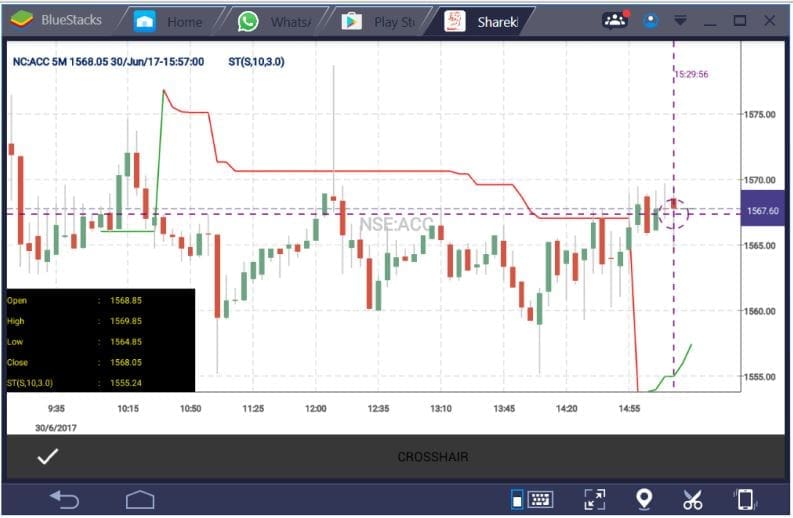 The app has following new features added compared to the old app as per Sharekhan.
Currency segment is introduced.
Top traded scrip as per volume, Top gainers and losers, turnover – all features are at your fingertips.
One can find any key action within three clicks.
Advanced charting for analysis is introduced.
Kindly visit our page for more information on Sharekhan. For a more advanced charting experience on your mobile phone, we suggest you switch to Zerodha Kite.