Those who are looking for a steady online income right from your bedroom can now have a definite choice of joining Fiverr. Whether you are looking to sell your service OR you are looking to get some online job done at real low cost Fiverr is for you. So start today by creating an account: CLICK HERE. Once the account is opened you can create your first Fiverr gig or go for purchasing your first service from Fiverr.
What is Fiverr Gig?
Fiverr is an online marketplace where both buyers and sellers can register. Sellers can display their services, its called Fiverr gigs. A fiver gig can be writing an article for the buyers OR creating an image OR create a webpage OR promoting something on facebook etc. You can promote almost any legal services on Fiverr. Why the name is Fiverr? Because the lowest price of any service or Fiverr gig starts with dollar five. From $5 the price of gigs can vary depending on the service category.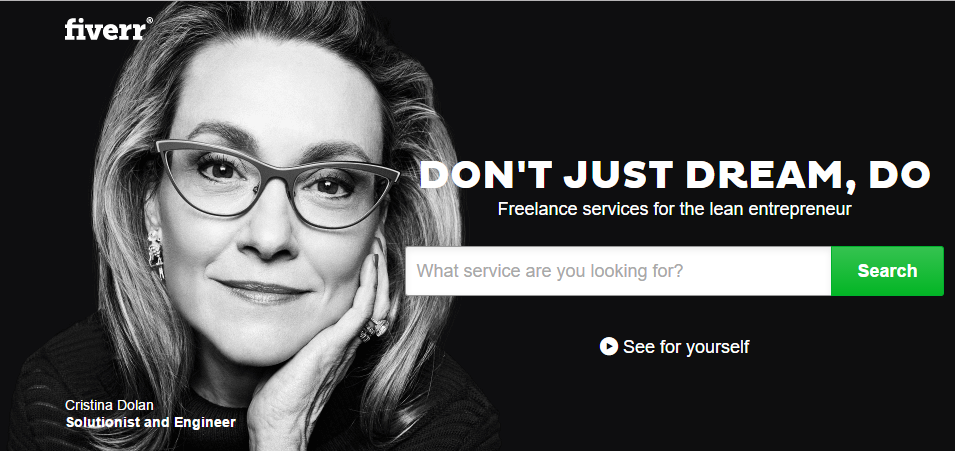 How to make money from Fiverr to build a steady online income?
Join Fiverr and create your first Fiverr gig. Start promoting your service/gig in your website / social media etc and once buyer contacts you provide the appropriate information. Once the buyer is convinced, he will purchase your gig OR service. Deliver the jobs in time and you will get paid. Say you got $5 out of your gig. Fiverr will keep $1 as their charge and you get $4. Once you get a good buyer reputation you can make a steady online income from Fiverr alone.
How to choose your gigs and get jobs done from Fiverr dart cheap?
If you are looking for certain service, join Fiverr, search for your service OR gig and you can get them absolutely cheap. In fact, you can get services at $5 at the price of a cup of coffee.