In one of my last post, I have written how to choose a good web hosting provider. You can read my earlier post here: How To Get The Best Web Hosting Services Free Or Cheap? So once you have chosen your host now its time to start building your website. I always recommend WordPress as your website platform. So now we will learn how to install WordPress on Bluehost.
First, open your BLUEHOST login page by clicking HERE. Now please click on the big button GET STARTED NOW.
It will take you to web hosting signup page. I suggest you to choose Prime OR Pro pack because they will give you the most value for money. Prime pack will give you unlimited websites, web space, bandwidth, performance, free domain etc for just $5.95 per month. The Pro plan will even give you dedicated IP, SSL certificate, domain privacy, site back up facility, etc.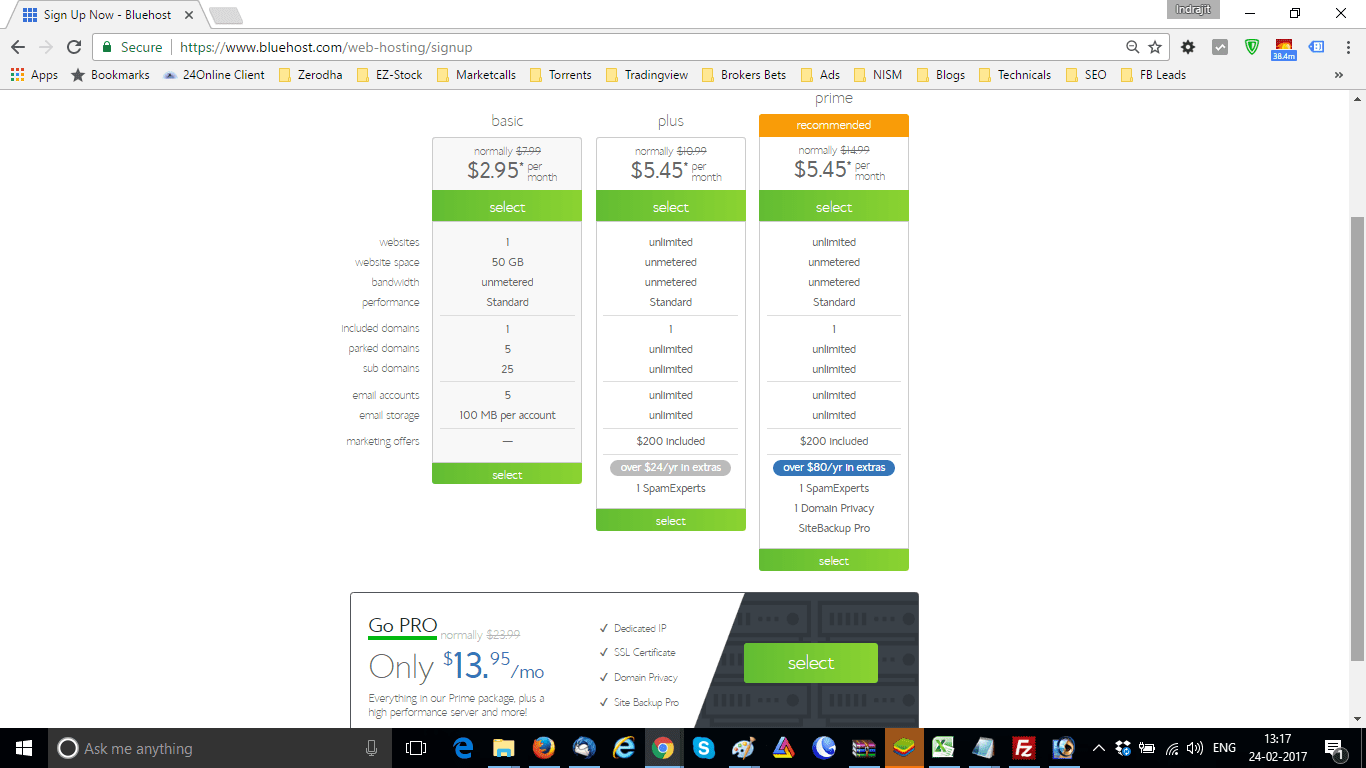 Once you choose your plan to proceed to payment, choose your new free domain name and if the domain name is available then proceed to payment. Once the service is paid you will receive a mail containing your purchase info. Shortly you will also receive login credentials to your cPanel from where you will start setting up your website. Now login to your cPanel and this will look like the following: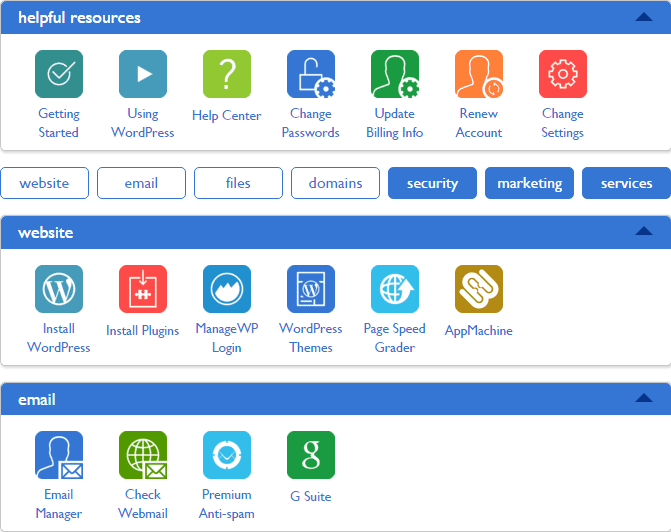 Now how to install WordPress on Bluehost? For that, you need to go to your domain section and need to assign your newly purchased domain to your cPanel. Once that is done Bluehost will automatically create a subfolder name as your domain. Now back to your cPanel and see there is a section called install WordPress. Click that and this will open install WordPress commands.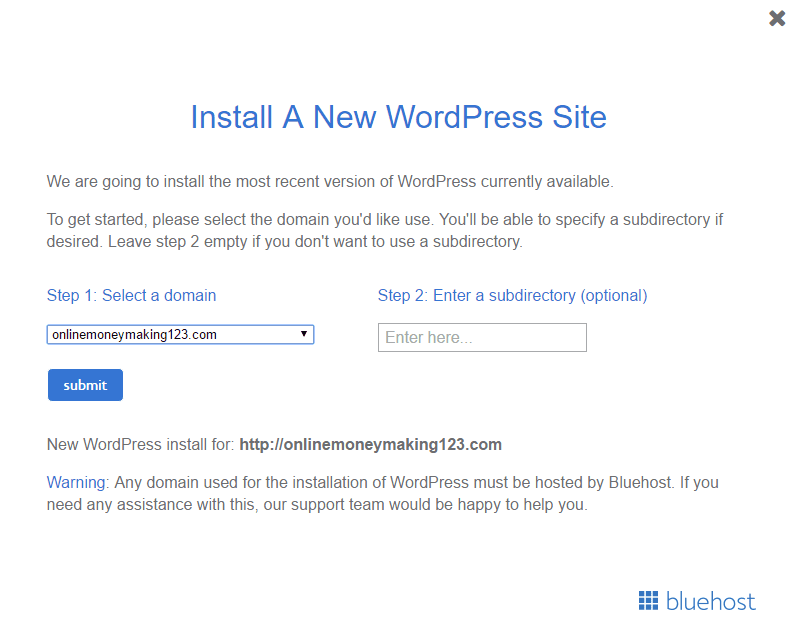 Simply choose your domain where you want to install WordPress and click submit. WordPress will be installed shortly and you can choose your WordPress user name and password. Once the installation is done just go to the WordPress login page by visiting yourdomain.com/wp-login.php and you are done. Start using WordPress and start making money. Cheers!!