In this short post, I will show you how to earn 50$ per day using simple online jobs. We will show you to do this using HiveMicro.com. HiveMicro is a content moderation agency. This website will provide you micro-jobs. Right now they are offering content moderation jobs like you need to classify images whether safe for general audiences.
These kind of simple online jobs are not that hard. They can be easy if you have a simple logical ability. Text classification and translation jobs are also coming very soon.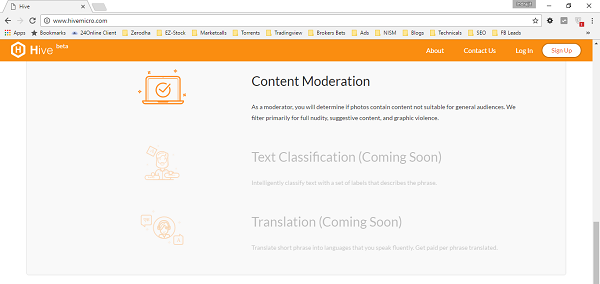 First thing you need to do is to visit the website and sign up. You need to enter your details and sign up. Once you sign up you will be given the simple online jobs like I got NSFW Images to classify at a rate of $0.60 per 1000 images.
There is a specific category of banned words due to sexual content or nudity and parental guidelines. Now once you start the job you can browse the images with category buttons like 1) Clean, PG-13, Explicit Sexual Key 3 and Explicit Violent Key 4. You need to just click the button on the category you think the image will be under.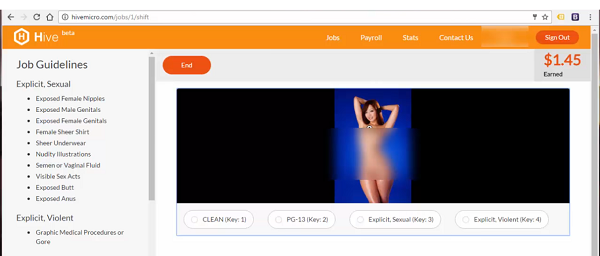 So initially you will be a bit slow but as you gather speed you can start classifying photos quickly. And there is no duty hours. You can do this job when you will be free. No strings attached. So once you gather speed you can start earning regularly using this website. You will be paid once your payment reaches 20$. For the payment you need to have a PayPal account and you need to attach your PayPal account with your HiveMicro account. You can also see your accuracy on the website.
HiveMicro website for simple online jobs are still on the beta mode, so all features may not work. But soon this website is likely to become popular among the online freelancers.