DP can be described as the agent which act as an intermediary between the depository and the investor. Depository Participant meaning in India is a legal agent who is bound by the Depositories Act. DP and the investor remain bound by the mutual agreement made under the Depositories Act. In this post, we will know more about DP and will also discuss DP charges in Zerodha.
In other words, within the legal framework of India, DP is an entity that is registered with SEBI under subsection 1A of Section 12 of the Securities and Exchanges Board of India (SEBI) Act. Under this act, a DP is empowered to offer depository related services after it gets the due registration certificate from SEBI.
To qualify for a DP an entity should provide a networth certificate to SEBI, which is usually Rs 50 lakhs and has to fulfill other criteria as well. After SEBI is satisfied with the information given, SEBI may grant registration certificate in exchange for stipulated annual fees. If a stockbroker desires to act as DP for more than one depository, he has to fulfill the net worth criterion for every depository separately along with overcoming other eligibility thresholds.
Depository participant meaning in India is usually an organization that hold securities and provides all kinds of depository related services. The basic operations of a DP include providing a trading platform for trading of shares, derivatives, futures, and options (F&O), Exchange-traded funds (ETF), Mutual funds, Debentures, Bonds. There are two kinds of depositories in India, the National Security Depository Limited (NSDL) and Central depository Services (India) Limited (CDSL). Depository participant meaning in India is that all DPs must be registered with either or both of these depositories before they can commence their operation in India.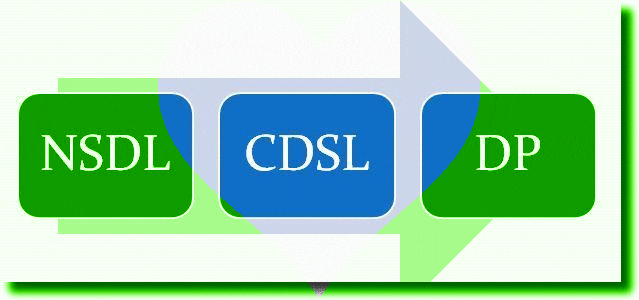 DPS hold securities in electronic form which is known as a dematerialised form of shares. All depository related services are done in digital format. For this reason, every investor/ trader in India dealing in stock market or related financial market must have an electronic account with the DP known as Demat Account.

Zerodha is such a Depository Participant, a pioneer in India as an online discount broker. Zerodha name came from the fact that DP charges in Zerodha are zero. It means that Zerodha does not charge a penny for holding securities in Demat account of the investor. Before Zerodha emerged in Indian stock broking market, almost all the stockbrokers charged money keeping security in Demat account and that too in many stages! DP charges in Zerodha made most of these brokers change their stance. DP (Depository participant) charges in Zerodha is Rs 13.5 per scrip (irrespective of quantity) which is debited from Demat account when stocks are sold. Similarly, Rs 5.5 per Mutual Fund (irrespective of quantity) debited from Demat on redemption. These charges are charged by a depository (CDSL) and depository participant (Zerodha) together.
For more information on Zerodha kindly visit this page and charges page in Zerodha.