Many traders who are trading in Zerodha and using the Zerodha Kite platform have hardly any idea about the Zerodha Kite user manual. You must read the user manual before you start using Kite as the user manual has covered the usage of Kite very extensively.
Where to locate the Zerodha Kite user manual?
See the image below. Open kite, login and then click on your user name on the extreme right top corner of the Kite screen. Once you click there you can see the user manual link. Click on it and the user manual will open in a new tab or window.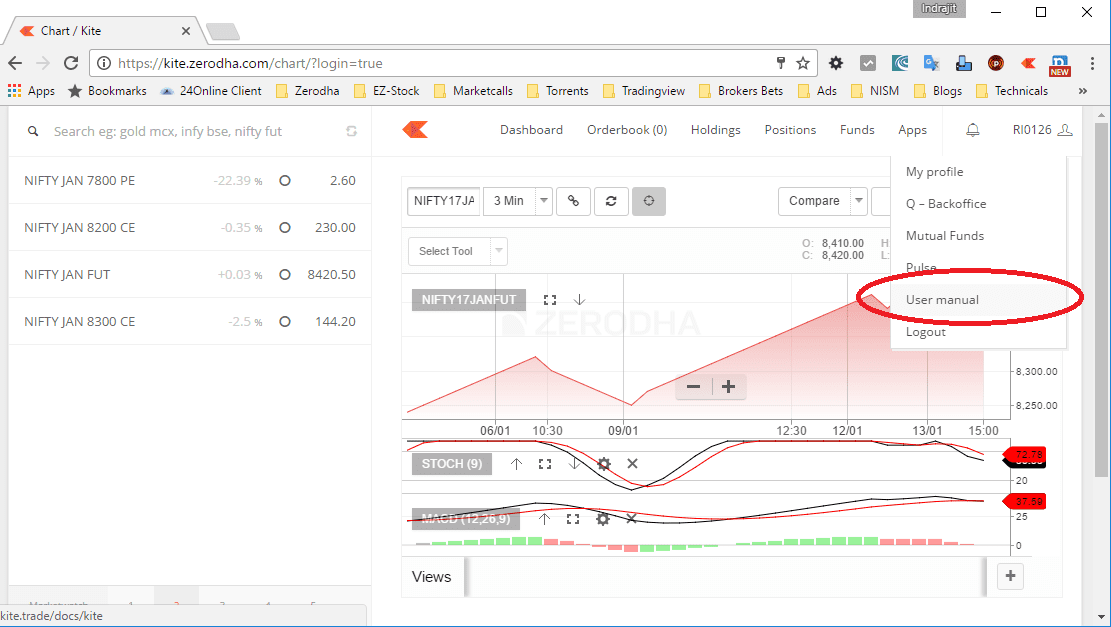 Topics covered in the manual
It is extensively covered the following topics of Zerodha Kite.
Getting started
Marketwatch
Funds
Orders
Portfolio
Charting
Kite Android
Utilities
Videos
Support
All the tutorials in the Manual are divided into short sub tutorials and have enough images, write-up, and videos to explain the usage of Zerodha Kite in a very neat manner. Check the image below: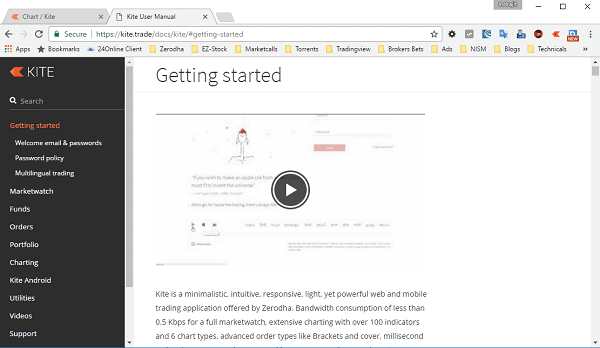 If you are not a Zerodha customer you can also read the Zerodha Kite user manual by clicking HERE. You can also open a Zerodha trading account by clicking HERE or filling up the Join Zerodha form in the sidebar of this post.