This tutorial will teach you, how to get free intraday and EOD data for Saudi Arabia Tadawul TASI index in Amibroker. The Saudi Arabian government has introduced the stock exchange with a few strict rules.
The rules for Saudi Arabia stock exchange
Qualified foreign financial institutions with at least $5 billion under management.
No QFFI can hold more than 5% of a company and a fund can not hold more than 20%.
Also, the total foreign ownership of a Saudi company is capped at 49%.
So, now the exchange launches features to attract the domestic as well as foreign traders, data is needed for it to analyze the exchange. First, you need Amibroker, the world's best charting platform. If you do not have Amibroker, you can download a trial version from here. Install Amibroker in your system. Create a new database with a base time interval of 1 minute. Now add the TADAWUL TASI symbol.
How to get data on Tadawul TASI index in Amibroker?
Click Symbol –> New –> TADAWUL:TASI and press OK. So the Saudi Arabian index is added in your Amibroker.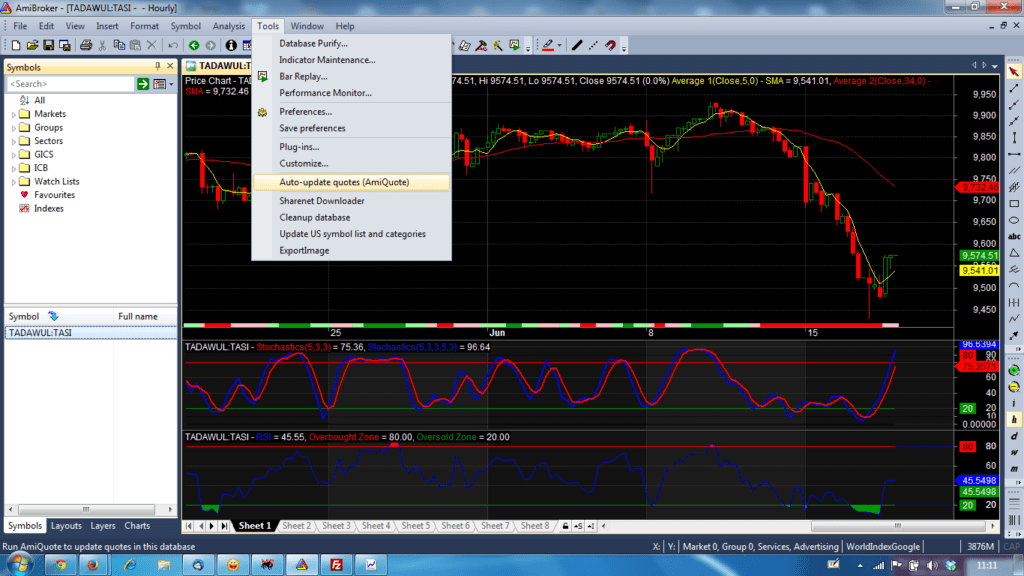 Now click on Tools –> Auto Update Quotes (Amiquote). Select Google Finance, put from and to dates and click the green play button. It will download the end of day data from the TADAWUL TASI index from Google Finance.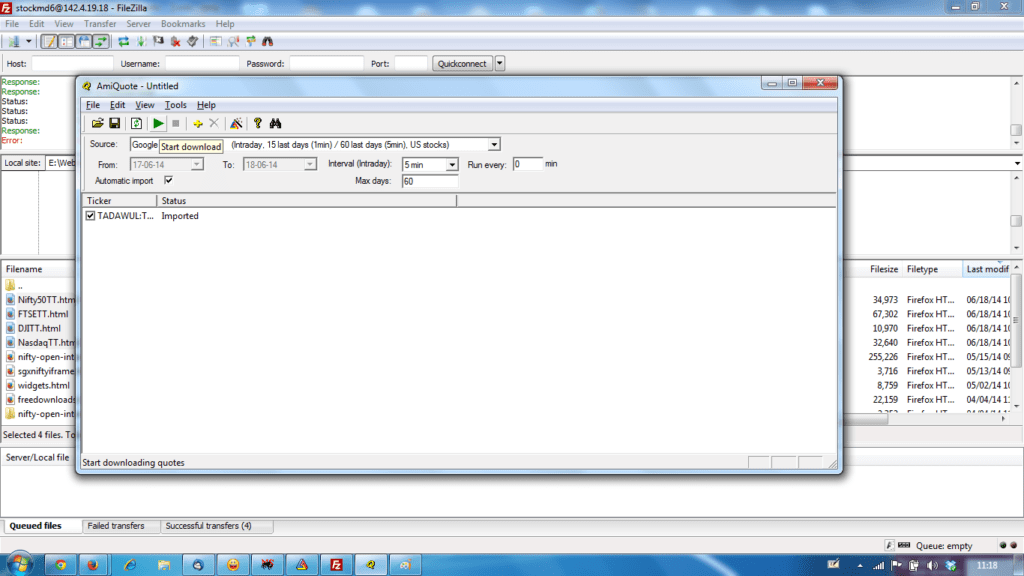 Similarly, download the intraday data by selecting Google Intraday. You can also update the real-time data every minute by putting 1 beside "Run every". It will run Amiquote every 1 minute and will download real-time intraday data for TADAWUL TASI index. The SA exchange is live now on your desktop.
Now, you will have a continuous end of day as well as intraday data for the Saudi Arab stock exchange index. You can use this data for technical analysis. Or, you may even use this data in the following ways:
Other methods of analysis
Wish all our Saudi Arabian basic as well as advanced traders Happy Trading!!