Zerodha Kite Bengali has been officially launched here in Kolkata at an official press meet organized at Hotel Lalit on 9th of February 2016. Company's AVP Sales Mr. Shubhayu Bhol was present on the occasion. I have also got an opportunity to address the journalists in demonstrating Zerodha Kite in Bengali as a veteran Marketing Partner of Zerodha. For more information on Zerodha Kite in English or Bengali, one can contact us here.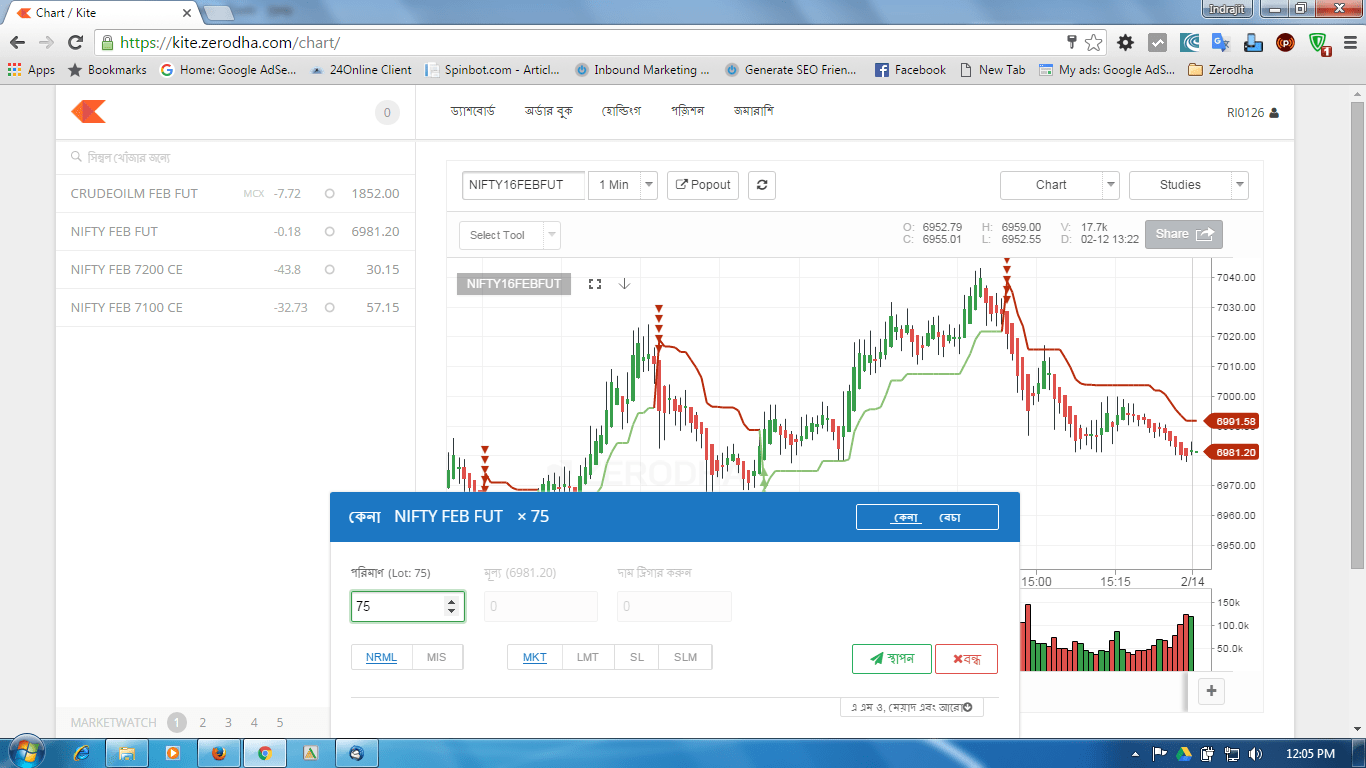 On the said press meet Mr. Shubhayu announced that Zerodha will soon launch Kite in other regional languages. They have first started Kite in regional language a few months back and launch of Zerodha Kite Bengali is just a continuation of the same. This regional language advantage will help the small retail traders who are not so strong in English in trading with their own terminal. No need to call your broker, just check the instructions in your mother tongue and punch the order. Shubhayu also said this will help in penetrating the tier 2 and tier 3 cities of West Bengal.

Presently Zerodha has about 1,50,000 satisfies customers all over India. Among which around 10,000 are from West Bengal. The introduction of it will help them in getting more customers from this region. Zerodha has also arranged for pickup of forms facility from in and around Kolkata at no extra cost for customers.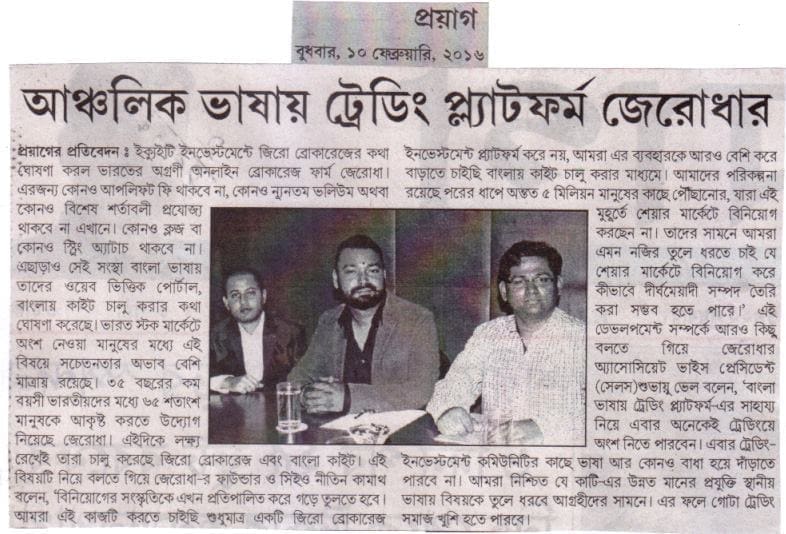 Shubhayu also told that next they are coming up with a Mutual Fund wing and that will be operational soon. They are targeting 10 lanks client base at the next step. He also emphasized that they are not charging any brokerage in the delivery segment and that will attract more investors to their brokerage.
Journalists from all leading news agencies and newspapers were present in the said press meet and it was a really interactive session that day. For more information on Zerodha Kite in English or Bengali, one can contact us here.