Upstox, one of the leading discount brokerage firm in India, incorporated in the year 2011 by RKSV securities. The popular discount broker offers online equity, commodity and currency derivatives trading services at the exchanges of BSE, NSE and MCX. The platform makes it easy to place order through mobile or web browser. The faster and free trading platform is appropriate for online trading, analysis, charting and advanced trading features. Here, we've come with a guideline on How to Change Mobile Number in Upstox.
How to Change Mobile Number in Upstox?
In order to open Upstox account, one must provide his email id, phone number and other details. After opening an account, if any user want to modify of change his mobile number or any other details, he has to go through some of the easy procedure.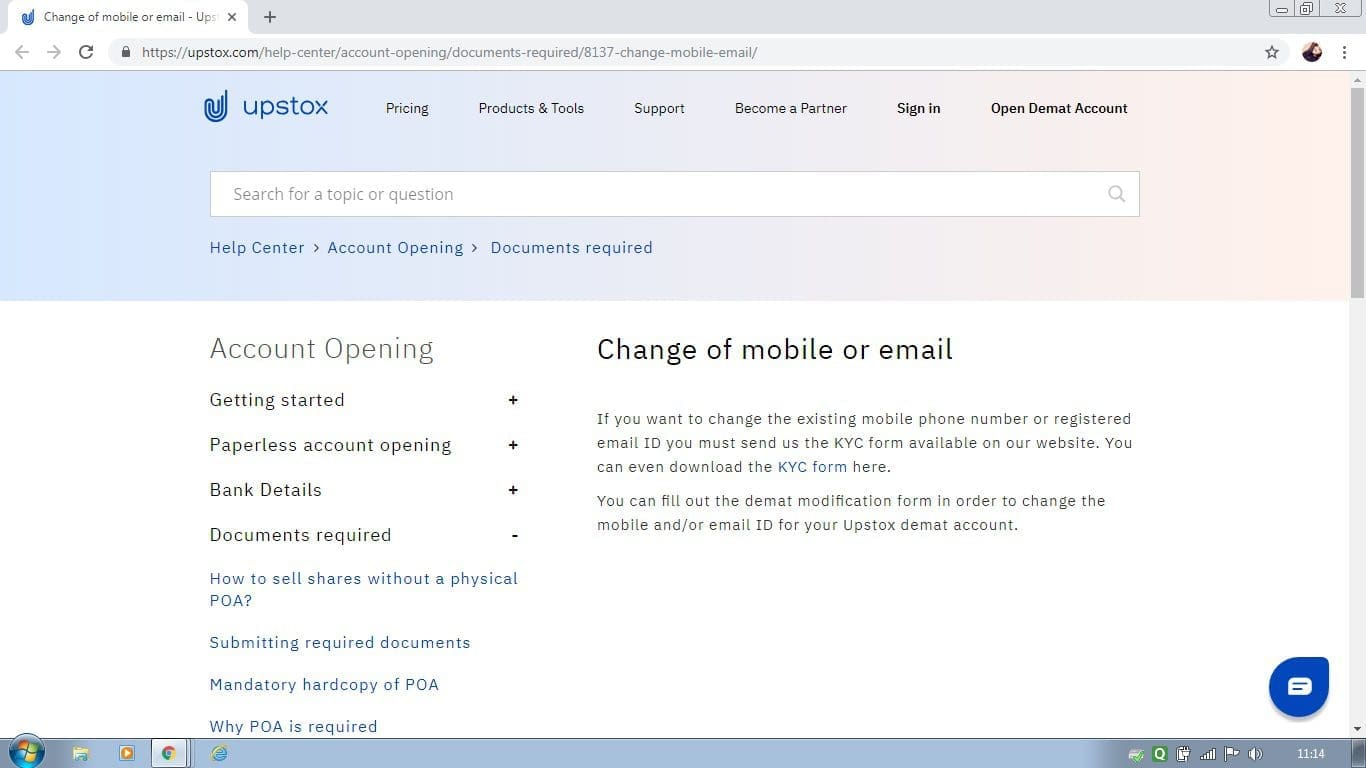 First, one has to go through the steps like Help Center, Account Opening, Documents Required options. After that, a window will be opened. Here, the full details or process of modification is given.
As per the process, if anyone want to modify the existing mobile number or registered mail-id, he has to send Upstox the KYC (Know Your Customer) form. The KYC form can be downloaded from the particular window. The form looks like this.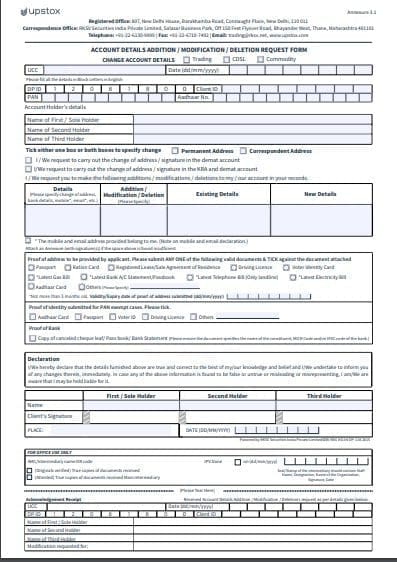 As the form name suggests, it helps in account details addition, modification and deletion. Here, users need to fill up all the required space over there. The most important data is existing and new details. After filling up the details, users need to send it to the Upstox website.
The process is not applicable only for the mobile number modification, the same process can also be applied for other data modification also.
After submitting the form, it will take some time to process. Upstox will let you know about the updated status. The steps are quite simple to follow. If for any reason, users face difficulties, they may contact Upstox service center directly for running smoothly their trading account.