Today we have come with a new topic about Zerodha (No.1 Brokerage Firm in India). Earlier we've covered many article on Zerodha guideline. Today's is the most important content How to Change Mobile Number in Zerodha? If a client face a issue in changing his mobile number, it can be possible by some easy steps.
The steps are given below:
As we know Zerodha Console is the central dashboard of the Zerodha account or it can be said the back office or reporting platform. From the console or back office one can modify his mobile number. The situation can happen for multiple reason. The same procedure will be applicable for email id also.
How to Change Mobile Number in Zerodha?
Suppose you open your Zerodha account with a mobile number and later for some reason, you want to modify it. It can be done by yourself. For that first go to the Zerodha Console and Log in with your Kite Account.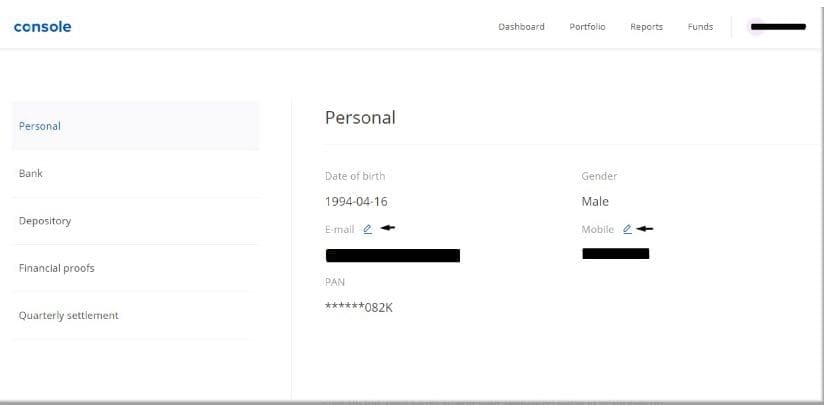 Here, as you can see in the middle section of the window, there are options like DOB, E-mail, PAN, Gender, Mobile.

Besides the Mobile and Email, you will find an option looks like a Pen. You need to click on the Pen and an editing page will be displayed. Here, put the current mobile number and the number you want to use from now. After entering the current number and new number, click on the Confirm button. Once you click the "Confirm", it will take up to 24 hours for the new mobile number to be updated on the records.
Previously, there were some charges on the modification of mobile number and e-mail id but after 17th January, 2019 Zerodha is not charging any fee for this.
The process is quite simple and straight. Users can do it without any help from others. Though the content is about How to Change Mobile Number in Zerodha but here we've also given a brief idea on e-mail changing process also.
We hope the content will help you in running your trading account properly.