Recently India Infoline has published a research report to BUY TVS Srichakra. They have analyzed that the stock has shown a flag pattern breakout in the charts. Good return on investment expected in short to medium term. If you have missed our last jackpot call on Reliance read it here: Reliance Industries Share Price Analysis – Reason Of The Big Jump.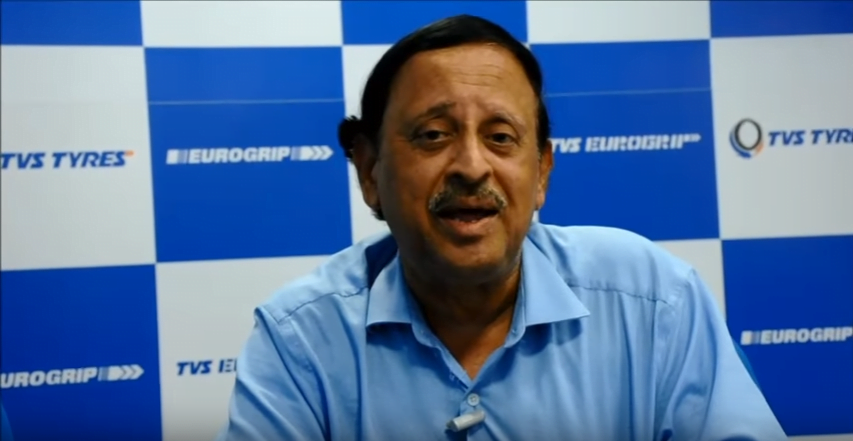 TVS Srichakra is a tire maker and also into rubber products. The company is headed by Mr. P. Vijayraghavan who is the director. The brand name of the company is TVS Tyres. The company is doing well in the after marketing in exports. This was possible due to the new products and the brand new vehicle fleet branding that has hit the streets. According to Mr. P. Vijayraghavan the company continues to be the largest supplier to the vehicle manufacturers.

The exports of 2 wheeler tyres have grown up substantially with the Indian 2 wheeler manufacturers are now also exporting globally to countries like South America, Africa and other countries. The company focuses on innovation in designing two wheeler tyres, getting new products etc. The company has plants in Madurai and Rudrapur.
Mr. Vijayraghavan believes that there will be good growth in the 2 wheeler industry. Every other tyre companies are facing tough competition from flooding of chinese tyres. In spite of this TVS Srichakra continues to be the number one supplier to the vehicle manufacturers. Chinese imports are more in truck and bus tyres rather than 2 wheeler tyres.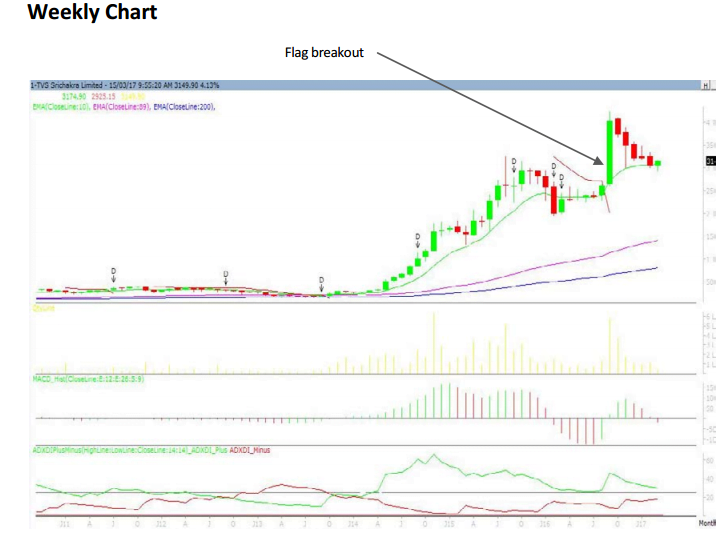 Technically as analysed by India Infoline the stock is making higher tops and bottoms in its monthly chart. The stock has broken out of a flag pattern in the monthly chart. India Infoline recommends to buy the stock around 3050-3080 with a protective stop below 2697 for a flag pattern breakout target of 3590. It is a 17% upside from the current valuation.

You can download the full research report clicking any of the share buttons below.