One of the main objectives of the article is to raise awareness regarding the importance of investment planning. Though literally investment and savings are two different concepts, they are indirectly interconnected. In order to follow a strategic investment planning process, the first step is to maintain a regular saving portfolio. We've chosen 31st Oct to publish the post for some obvious reason. Every year the particular day is celebrated Worldwide as the World Thrift or Savings Day. The aim of the celebration is to promote savings and investment strategy among people. The ceremony was introduced by the first international savings bank Congress in Milano, Italy. Here, the cover points of the article will be on the Steps of Strategic Investment Planning Process.
The Concept of Investment and Saving
In macroeconomics, the relationship of investment and saving is such a controversial concept. As I've mentioned earlier that for a strategic investment planning process, the first step one should follow is savings. Without a regular saving practice, it's almost impossible to maintain a proper investment portfolio.
By definition, saving is only a part of the disposable income, the portion which a person doesn't consume. On the other hand, the term investment use for the productive purpose. Whenever people put their savings into financial products with a view of earnings profit, this concept is known as the investment. In comparison to general savings, investment option is considered as the most financially secured option. In this way, a thin line of difference has been created between them.
Reasons to Investment
Nowadays, only saving is considered as the old school. So, saving money without getting any interest against it, consider as dead money as it doesn't have the ability to beat the upcoming inflation rate. If we analyze deeply, there is a number of reasons behind taking an investment decision. The reasons are given below:
One of the main reasons for investment is to allow the money to create wealth over time.
Savings for Retirement is the most popular concept now. Everyone wants to live a stress-free as well as a financially secured life in the retirement age. For that, one needs to save and invest from an early age.
The early you start your investment, the more returns you will get from it.
In order to save tax return, investment is a great option.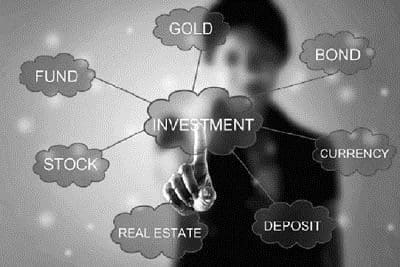 6 Steps of Strategic Investment Planning Process
Here, come to the focus point of the content, steps of Strategic Investment Planning Process.
Save early for Investment
It's a golden rule for creating a successful investment portfolio, starts savings as early as possible. It not only helps to reduce the financial burden but also put you in a financially disciplined path. There is no surety of a smooth life without any financial emergency. Overgrowing inflation is the common story in the economy. Therefore, savings without any further wealth production is not a wise financial decision. So, people should invest their savings in a proper channel so that it can balance the inflation.
Maintain Consistency in Saving
Consistency is required and essential in any area in life. In the financial field also consistency plays a major role. It's been proven that if one starts to save from an early age with a dedication and consistency, it will lead him to a secure life. Here, the amount is not a factor. If one is consistent, even a very small amount also make a huge difference in the long run.
Invest a Small Amount of Money
Most of the people are unaware of the versatile investment plans. There are multiple investment plans available in the financial market for medium and small investors. For examples, different bonds, SIP (Systematic Investment Plan) are some of the investment plans which are suitable for small investors. In our previous content, we've mentioned a broad discussion regarding SIP and other schemes, you may go through it. There, we discussed how a small amount of consistent savings can give a huge return in a long-run to beat the inflation rate.
Calculate Time Based Investment Opportunity
The value of money keeps changing with time. With each passing year, inflation grows up. For example, two years later, the value of a hundred rupee note will not be the same, it will diminish. So, we have to calculate the time value too to get an accurate result of the future return.
Save Tax through Different Schemes
There are multiple schemes available in the mutual fund which can save your tax. For example, there is a scheme called ELSS (Equity Linked Savings Schemes). However, the open-ended mutual fund scheme not only saves the tax but also grow the money.
Prepare Yourself for Investment
Don't invest blindly, depending only on analysts recommendation. Try to analyze on your own. Before investing in any field, first, decide your objective and time limit. Some investors go for long-term, some for short-term. Hence, for some obvious reason, the financial planning for long-term and short-term is not the same. So, you have to plan according to the time limit.
Conclusion
Financial security is a genuine need for each and every person. Everyone wants a secure and relief financial life. For that, they have to do proper planning from a very early age. For investment, one doesn't need a huge capital. A small capital can bring a profitable return in a long-run. So, the article broadly states the steps of Strategic Investment Planning Process. However, by following this, investors may reach their goal very soon.