Reliance Communications or RCOM Limited is a well-established wireless and wire-line digital network along with convergent facility (voice, data and, video), mainly engaged in the telecommunication service. The communication network spread its web over 21,000 citers and towns, also 400,000 villages. It considers as the world's largest next generation IP enabled connectivity infrastructure. It comprises over 280,000 km of fiber optic cable systems in India, USA, Europe, Asia Pacific region and the Middle East. Today, we have come with the detail view of RCOM Share Price.
Reliance communications limited share price hits all-time lows. When I am writing this post this scrip is trading between 20 and 21 rupees and at almost all-time lows. Making money in the stock market is all about catching the right stock at the wrong time. Let us see if there is any money making opportunity at RCOM share price trading at Rs. 20.60. The company is listed in both BSE and NSE.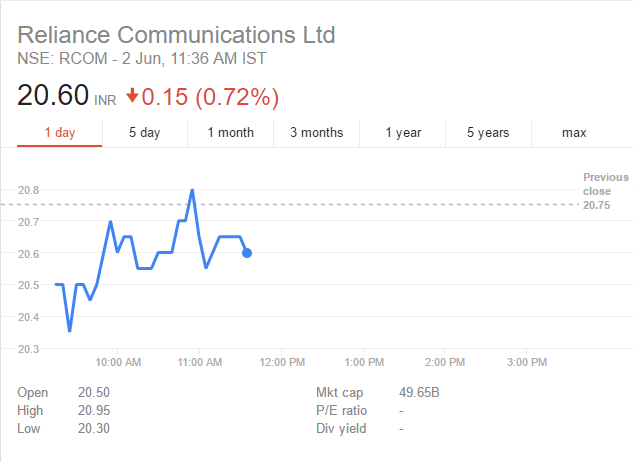 RCOM Company Profile:
RCOM or Reliance Communications is headed by Mr. Anil Ambani. Anil is also heading RCap, Reliance Infra and Reliance Power. Let us check the shareholding patterns below:

The company is a part of the Anil Dhirubhai Ambani Group (ADAG).
They are a telecom service provider and they have both India and global operations.
In the published reports the company has declared that till March 2016 the company has made a yearly turnover of Rs. 11161 crores versus a profit of -1624 crores.
The company has fixed assets of Rs. 39513 crores.
The recent slide in the RCOM share price was due to a news that RCOM defaulted Rs. 90 crores as interconnect fees to Airtel. Though as per Reuters news the company clarified that the news is incorrect, there is no default. Anyhow the company is not doing well.
Now can an investor think to invest in RCOM?
R stands for Reliance. So, the company carries the brand of Reliance. RCOM is standing on verge of a default. There may be some family issue between Anil and his big brother Mukesh Ambani, a larger issue can also patch up family relations. Mukesh Ambani is cash rich and if there is any chance of merger the RCOM share price can turn around drastically.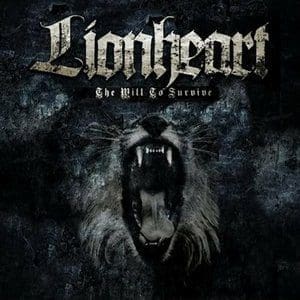 The stock market is only for lion hearts:
Really stock market is not for weak hearts who always fear of losing money. Go ahead, invest just 2% of your capital in RCOM. Think of it as a bad investment. Keep for long-term and you can make a fortune if the scenario changes dramatically.
Remember Satyam Computers:
Newcomers in the stock market can't remember what happened in January 2009. After the surrender of the then CEO Ramalinga Raju, Satyam Computers stock price slid from 180 to below 10 and lion hearts who had the courage to buy the scrip close to 5 rupee level made their fortune. And rest is a dream story. Satyam has been merged with Tech Mahindra and money has been multiplied many times.
RCOM Share Price Technical Talk: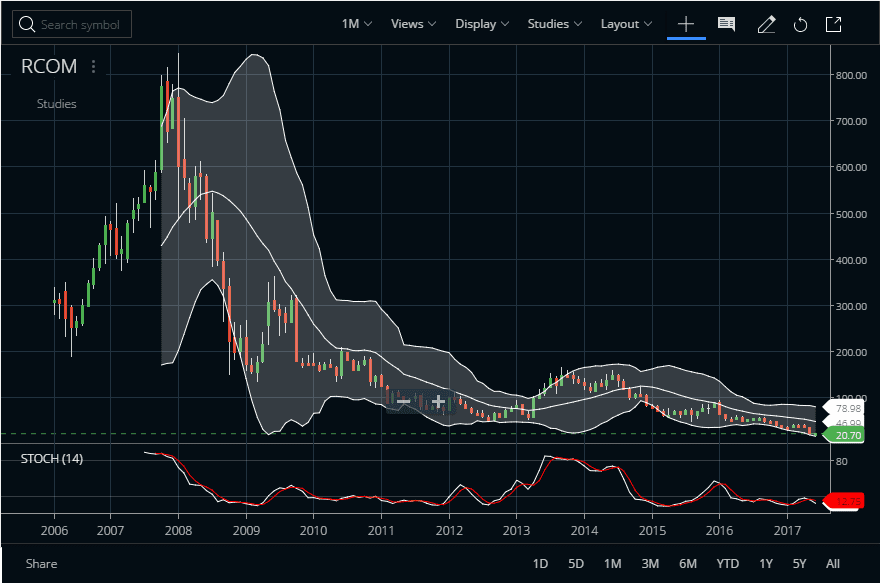 Check the monthly charts of RCOM. The stock has made an all-time high of close to 850. This is now trading close to 20. Will, you not buy?