Have you ever heard of someone complaining about having an excessive amount of money? The solution is self-evident. Everyone wishes they had some additional money. In this post we will discuss about top 5 most cash rich companies in india.
Having an excessive amount of cash on hand and not using it might be a bad indicator for a business. As a result, they are more likely to invest in it in order to produce further profits. However, there are a few cash-rich corporations in India. We'll delve further into them in this article and take a closer look at them!
What Is A Company's Cash And Bank Balance?
Cash and cash equivalents are the first item on the balance sheet's Current Asset section. As the name implies, cash represents the company's cash. Treasury Bills, Commercial Papers, and any Marketable Security are examples of highly liquid investments that the corporation can convert to cash in a matter of days.
The corporation uses these liquid assets to cover its liabilities and expenses. To cover day-to-day operating expenses, the corporation transfers a little sum to a petty cash account, which is also part of the Cash and cash equivalent.
How Do Companies Calculate A Year's Total Cash Balance?
If you're in the long-term investing game, you've probably heard about the three most crucial financial statements to review before investing in a firm. The cash flow statement is one of them. It sums up the amount of cash and cash equivalents that enter and leave an organisation over the course of a year.
When looking at a list of cash-rich corporations, it is critical to understand the fundamentals of the cash flow statement. Cash flows are divided into three sorts of activity in simple terms:
Cash from Operating Activities: This category encompasses all cash sources and uses resulting from business operations. In other words, it shows how much money a company makes from its products or services.
Cash from Investing Activities: This category comprises any sources and uses of cash from a company's investments, such as the purchase or sale of an asset, loans made to vendors or received from consumers, or payments made in connection with a merger or acquisition.
Cash from Financing Activities: This category comprises cash received from investors or banks, as well as cash paid to shareholders in the form of dividends, payments for stock repurchases, and debt principal repayment (loans).
Is it possible for a corporate entity to have excessive cash?
Is it true that there is such a thing as having too much money? This is true for many businesses, as odd as it may seem, because a variety of factors influence a company's cash position.
When a corporation has too much cash on its balance sheet, investors will ask why it isn't being used.
A rising trend in cash, on the other hand, can give the impression that the organisation is generating more income. The company's operating sectors or industries should also be investigated.
Capital-intensive manufacturing enterprises, for example, may have a harder time borrowing funds due to the constant need to replace their equipment. Software firms, on the other hand, spend less money.
A steady and growing reserve is usually a sign of good business performance.
Indeed, it demonstrates that cash is accumulating at such a rapid rate that management does not have time to figure out how to put it to good use.
Top 5 Cash Rich Companies in India
The following is a list of India's top cash-rich companies:
Tata Motors Ltd. is the #1 between the Cash Rich Companies in India
Tata Motors Ltd is a multinational company and they are an automobile manufacturer based in India.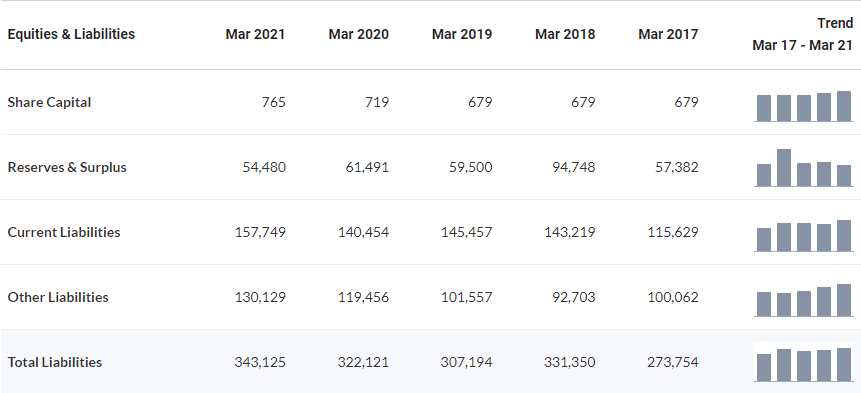 It manufactures passenger vehicles, trucks, vans, coaches, buses, luxury automobiles, sports automobiles, and construction equipment. The stock is traded on the Bombay Stock Exchange, the National Stock Exchange, and the New York Stock Exchange.
The high-debt corporation posted a net loss of Rs 13,451.39 crore on revenue of Rs 2,49,794.75 crore. Tata Motors has the largest cash and bank balance of Rs 46,792.46 crores in FY21, despite losing money. In FY21, the company's consolidated free cash flow was Rs 5317 crores.
With a continuous focus on operational efficiencies, the company saved Rs 9,300 crore in cash and costs, compared to a target of Rs 6,000 crore. The promoters' pledge has been decreased to a total of 1.82 percent.
Infosys Ltd. is the #2 between the Cash Rich Companies in India
Business consulting, information technology, and outsourcing services are provided by Infosys Limited, India's second-largest IT corporation. It was the fourth Indian firm to have a market valuation of $100 billion. The first Indian business to be listed on the Nasdaq exchange was Infosys.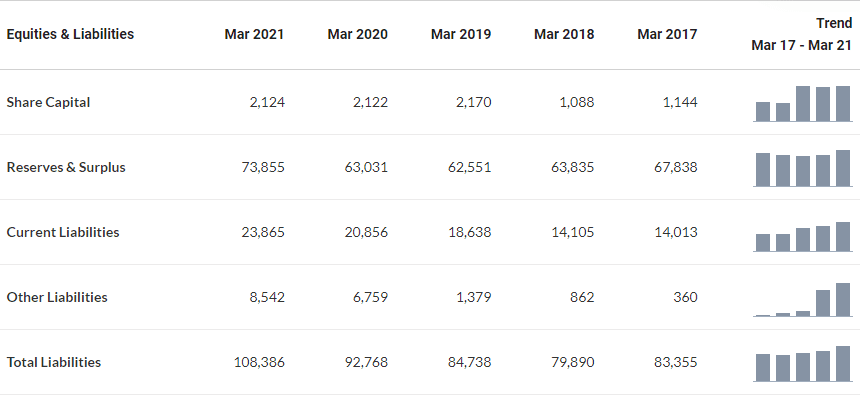 During FY21, the IT behemoth reported a net profit of Rs 19,351 crore on a total revenue of Rs 1,00,472 crore. In FY21, Infosys has the second-largest cash balance, with Rs 24,714 Cr. In addition, the corporation generated roughly US$3 billion in free cash flow in FY21.
Their digital business rose by 29% and now accounts for 52% of the company's overall revenue. The company is debt-free and has no promoters on board.
General Insurance Corporation of India is the #3 between the Cash Rich Companies in India
The General Insurance Corporation of India Limited (GICIL) is a state-owned reinsurance firm in India. GIC was established to manage and operate the general insurance industry in India. It is the largest reinsurance firm in India, with a 64 percent market share.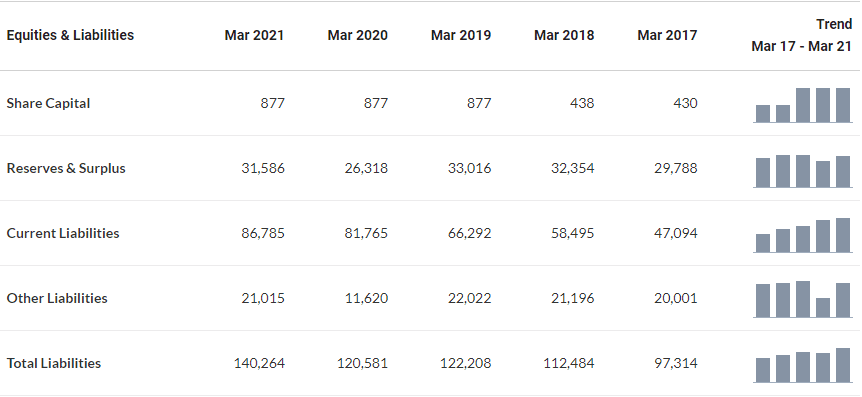 The company reported a net profit of Rs Rs 1,991.59 crore, with gross premiums collected falling to Rs 47,014 crore in FY2020-21. GIC is the third business on the list of cash-rich stocks, with a cash balance of Rs 18,588.81 crores in its financial statement.
It had a 22% growth in its short-term deposit, which raised the bank balance. In the last two years, GIC has been able to create net cash flows, which is a positive sign. The reinsurance company owes no money and has no promoters.
Reliance Industries Limited is the #4 between the Cash Rich Companies in India
Reliance Industries is one of India's most lucrative enterprises, as well as the country's largest publicly traded company by market value. Energy, petrochemicals, natural gas, retail, telecommunications, mass media, and textiles are among the company's numerous operations. It's a Fortune 500 firm.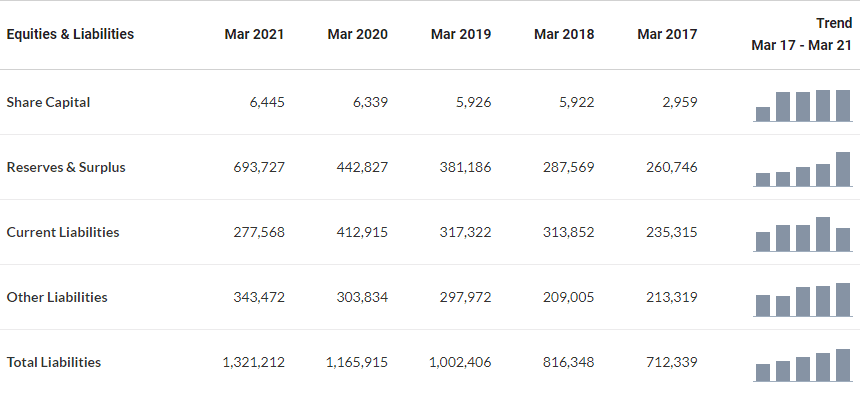 The Oil-to-Chemical conglomerate had a total net profit of Rs 53,739 crore on revenues of Rs 4,66,924 crore. In its financial filings for FY21, RIL has a cash balance of Rs 17,397 crore. The capital raise was the highest by a corporate in India in a year, at Rs 2,60,074 crore.
RIL has experienced exponential growth as a result of its diversification into numerous industries, which has allowed it to expand revenue and profit margins over time. The pledge of the promoters remains at zero.
Coal India Limited is the #5 between the Cash Rich Companies in India
Coal India Limited or in short CIL is a coal mining as well as refining company controlled by the Government of India. It is the world's largest coal-producing corporation. It accounts for over 82 percent of India's total coal production.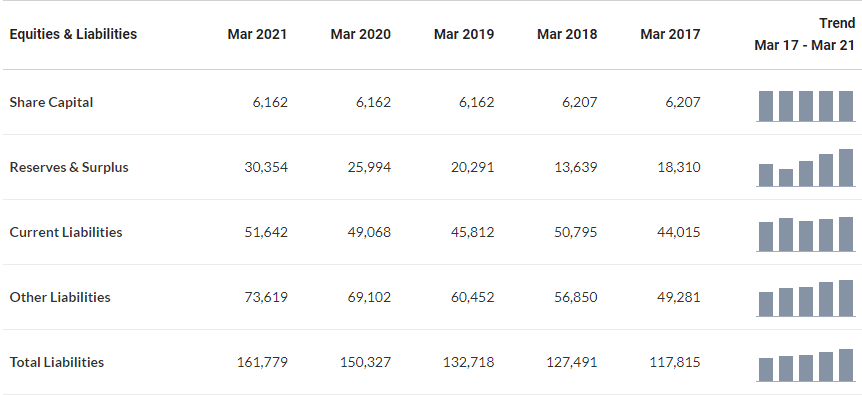 Large thermal power generation firms, steel and cement makers, and other industrial companies in the public and private sectors are among its clients. In FY21, the coal behemoth generated total revenue of Rs 90,233 crore and a net profit of Rs 12,699.89 crore.
For the year, the company's cash and bank balance was Rs 17,310.30 crore. From its operating activities, Coal India has been able to create a positive cash flow. Profit margins have increased over time. The company is debt-free and has no promoters.
Conclusion
We looked at the cash rich stocks in India in this post. The organisation requires cash to meet both short-term and long-term requirements. Investors might look for items like future cash flows, business cycles, capital expenditure plans, and imminent liability payments to have a better understanding of the companies.
That concludes this article. Good luck with your investments! Have any of these cash rich companies in India piqued your interest? We will be waiting for your response in the comments section below..