Zerodha, the premium discount broker in India is the best value-for-money broker providing high-end apps and trading platform for investors and traders of Indian stock market. Zerodha has always been customer-centric in its approach and provides maximum facilities to its customers. Zerodha Kite cover order is such a facility.
What is Zerodha Kite Cover Order?
Like bracket order cover order is also an advanced order system which actually is a market order in which a stop loss can also be given simultaneously.
In a cover order, the buy/ sell order is always a market order.
The order must accompany a stop loss within a specified range.
The stop loss cannot be canceled.
A Zerodha customer can avail this facility in Pi, Kite web, Kite App.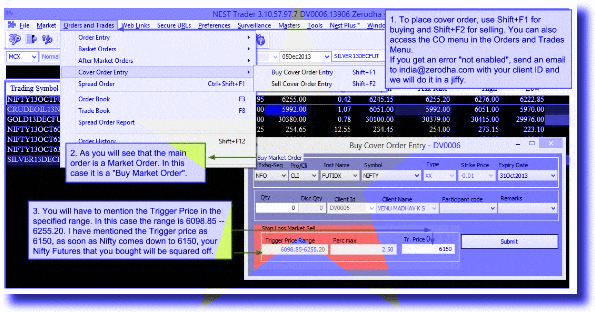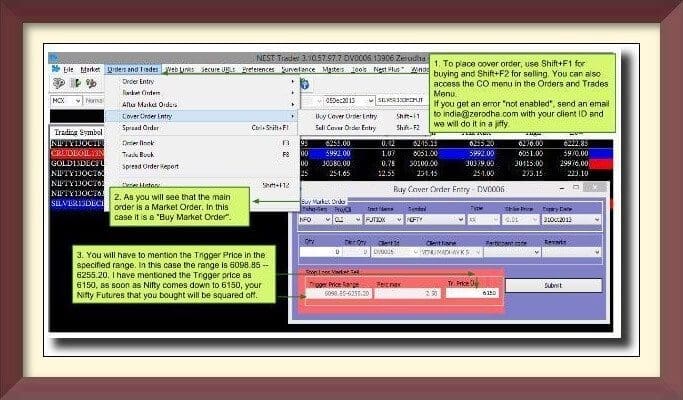 How to place Zerodha Kite Cover Order?
Click on the contract.
Click on Shift+F1 for buy CO.
Click on Shift+F2 for sell CO.
Or, access the Cover Order from Orders and Trades menu.
Or, in Zerodha kite web application when you hover your mouse over any n financial instruments name on MarketWatch, buy/ sell button automatically appears. Select any one, a buy/ sell window appears. At the lower half of the window, there are buttons like Regular, BO, CO, AMO. Select the CO button for cover order.
 In case of any difficulty contact 080-40402020 or email at [email protected] for assistance or enabling CO facility in case it is not enabled for you.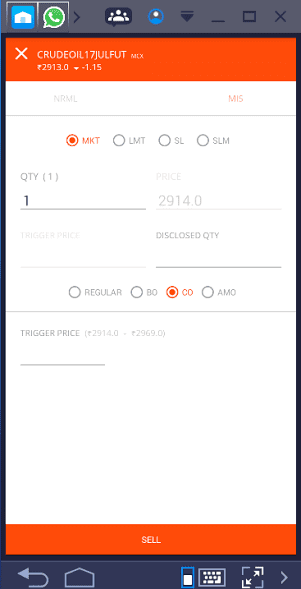 Besides the web application, Cover Orders can also be done through Zerodha Kite mobile application as shown in the picture. It shows how the order screen looks like in Kite mobile app for Cover Orders.
Advantages of  Cover Order
Zerodha cover orders always accompany strict stop loss enabling the intraday trader to automatically limit losses in case the trade goes wrong.
As the order accompanies strict stop loss, the trader gets high leverage while placing the order. That way the trader can trade with a lesser amount of money.
Disadvantages
The cover order, unless squared off earlier, will automatically get squared off by the system at 03:20 PM.
The advantages of cover orders lie with intraday traders only. Swing traders or investors do not get this facility.
Conclusion –
The disadvantages mentioned above actually turn out to be advantageous for intraday traders and they can get immense benefit from Zerodha Kite Cover Orders through automatic stop loss and high leverage. Intraday traders should always place orders in CO or BOCO (for a specific target) while trading.