Virtual Private Server/VPS has a similar meaning to Virtual Dedicated Server or VDS. VPS is a kind of service. The internet service providers or internet hosting service known as hosts sell this package as one kind of service. Virtual private server and virtual dedicated server have the same meaning.
Therefore, for simplicity's sake, we can say that a VPS is subscribing to the service of a physical server. A physical server creates virtual computing spaces and hires them out to subscribers. They have their own OS (operating system) and the subscriber can run any software in that space. Space is hired for subscriber's private use. So, there's no bar as such. In short, it is one server running inside another physical server. Other servers are virtual servers. And these virtual servers are dedicated to the subscribers for private use.
Your own system
VPS has its own operating system, unlike personal computers. This virtual machine provides dedicated computing service to the subscriber. VPS allow dedicated access to the computing service to the subscriber. As a result, the subscriber accesses the service and does all the computing work in the space.
As in the case of VPS, the subscriber may have the superuser access. Therefore the subscriber can run any software there. Unless the space has many subscribers, the subscriber can enjoy real fast computing and live data handling work. So, even without the access of servers, the subscriber makes use of this server-like facility. In other words, the subscriber can access real fast computing at a minimal cost. It is like having a powerful server at your service. Pay the subscription and voila! Enjoy real fast computing from your own place. So, no corporate dependence and no hiring of big servers.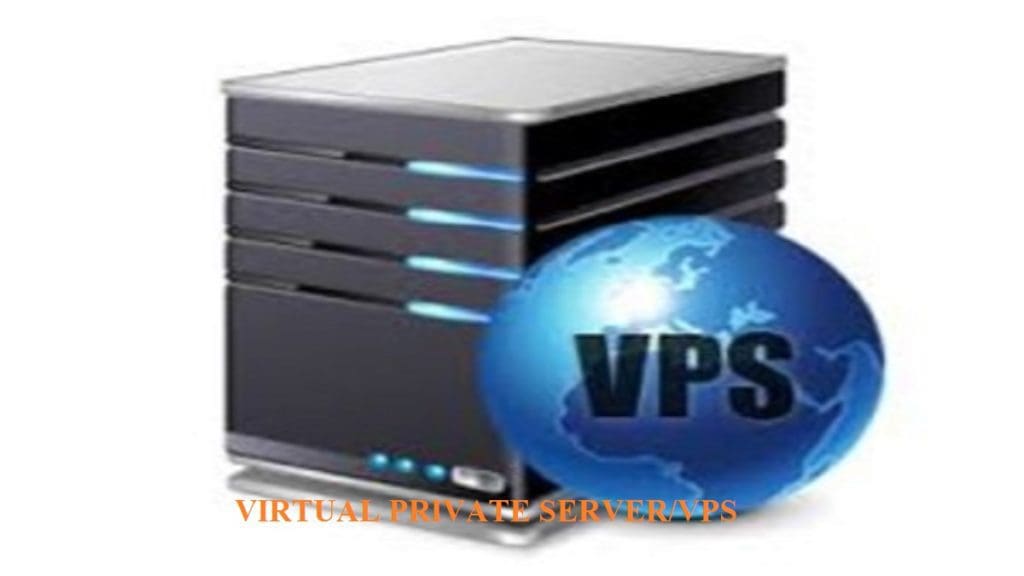 FAQs of Virtual Private Server/VPS
How does a Virtual Private Server/VPS work?
It is a kind of server-in-server. One big server creates many virtual servers and sells the service to subscribers.
Though the main server is a physical server, not virtual but we call service as virtual private server.
How does a VPS can help in my work?
Create a dropbox. Also, you can create a private space for personal computing. In addition, you can run a VOIP also. Moreover, you can also develop, test and run your algorithm. Also, you can backtest your algo and run in a live market.
Is VPS costly?
Not always so. There are many who provide, as they say, cheap and best virtual private servers.
Are there other similar services available?
Surely. There are others like VPN or virtual private network, Cloud, shared hosting, decicated hosting services. All these serve similar purposes.
Can I keep my information secured in VPS?
Yes. The information and all other data remain completely secured. Because they are not shared with anyone.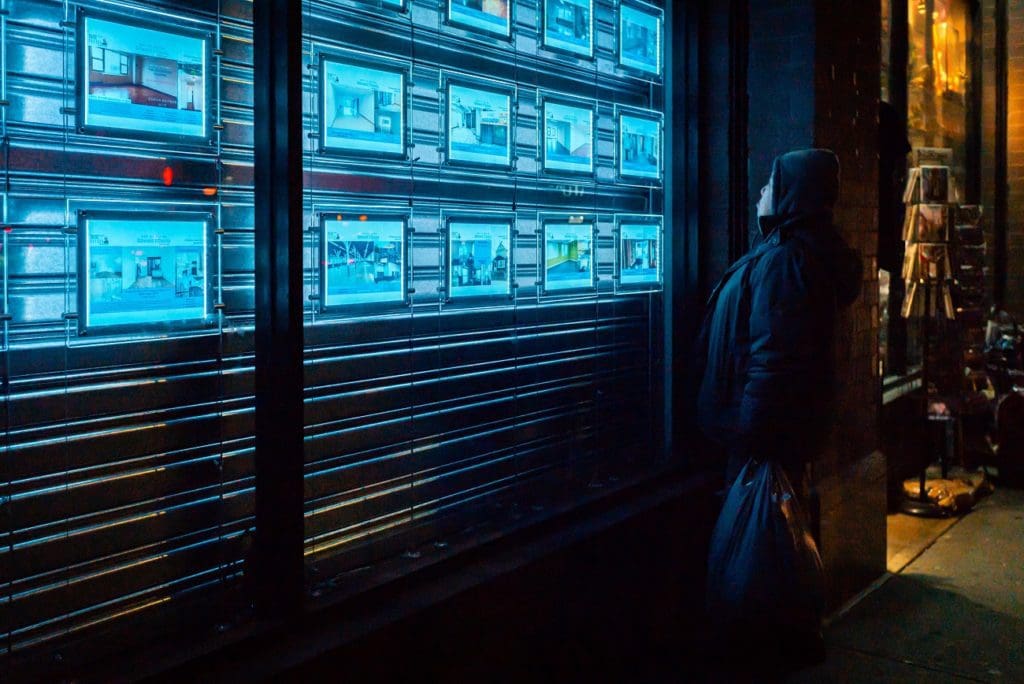 The operational procedure of VPS
As already explained earlier, VPS is servers within a physical server. These multiple servers are virtual servers working within the main physical server. The virtual servers are sold to the subscribers as services. Hence, the subscribers can use the capability of the server from their own end.
In this era of advanced technologies, technology makes this possible. The technology splits the actual server into many, through a series of complex programming. The split portions become the virtual servers. Therefore a powerful server gets split into many. All of these are virtual computing machines. People subscribe to them and use them.
Complex programming makes it possible. The powerful server runs with many operating systems contained in it. On the other end, the subscribers can use the powerful server as if they are using dedicated servers.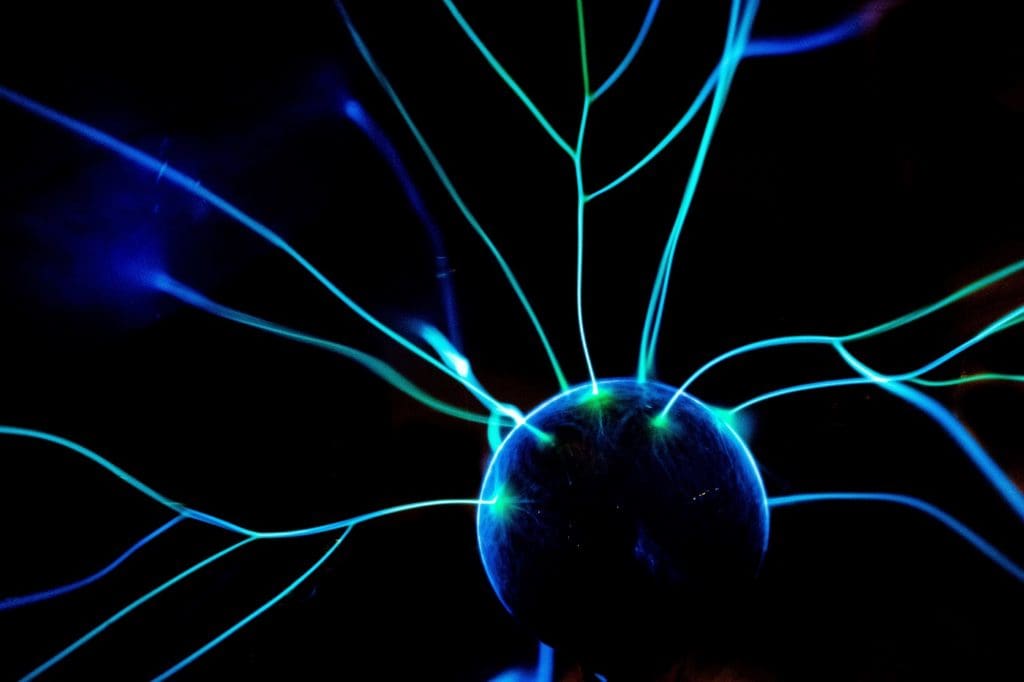 Virtual Private Server/VPS working details
As we have already discussed, virtualisation of VPS is the primary part. People who have worked with VPS may find it somewhat similar to that of VMWare or Virtual Box.
The virtualisation procedure of the physical server starts with a software. Hypervisor is the software we use for this purpose. The software works on a dedicated server or bare-metal server. The software works to optimize servers in both categories.
Hosted Category
It doesn't have own operating system. It works with standard operating system [ OS ]. The flow chart is,
Hardware -> OS -> Hypervisor -> Computers.
Bare-metal Server Category
This is the category where Hypervisor works on the hardware of the native server and controls it. The flow chart is,
Hardware -> Hypervisor -> OS.
To clarify it better we can use the example of the computer itself. That is to say, let us understand the way the computer system works. There is the CPU, then the Hard Disk and Memory. These all reside in the same system but work independently in a seamless manner. The virtual private server/VPS works in the same way.
Virtual Private Server/VPS and other similar services
In addition to VPS, there are other similar types of services available for the customers. These services are shared hosting and dedicated hosting services. Though they are somewhat similar in nature, all these services do not offer the same advantages. Hence we need a comparative study to understand their ability to serve specific purposes. So we need to compare VPS with other types of web hosting services.
Virtual Private Network/VPS vs. Shared Hosting vs. Dedicated Hosting Services
Here is a study of the types mentioned above with comparison. Hence the viewers can chose the plan as per requirement.
Virtual Private Server/VPS
Resources – Full VPS resources.
Skills required – Basic troubleshooting skills.
Remote access – Yes, with SSH/ remote desktop.
User IP – Shared with others in same VPS.
Hosting support – Self/fully managed as per VPS plan.
Software – Allowed (OS, LAMP, cPanel).
OS capability – Has own OS.
Hosting control – Wide-ranging access control.
No. of website hosting allowed – Unlimited websites and cPanel.
Cost – Medium.
Dedicated hosting services
Resources – Dedicated resources.
Skills required – Basic troubleshooting skills.
Remote access – Yes, with SSH or remote desktop.
User IP – Shared with others in the same server.
Hosting support – Self or fully managed.
Software installation – Allowed (OS, LAMP, cPanel).
OS capability – Can install own OS.
Hosting control – Complete access to administrative control.
No. of website hosting allowed – Unlimited websites and individual cPanel access.
Cost – High.
Shared hosting services
Resources – Limited resources as per plan.
Skills required – Basic skills for hosting.
Remote access – No, only FTP allowed.
User IP – Shared with other websites.
Hosting support – Managed fully by default.
Software rundown – Not allowed.
OS capability – OS provided by service.
Hosting control – Limited control.
No. of website hosting allowed – As per the plan.
Cost – Low.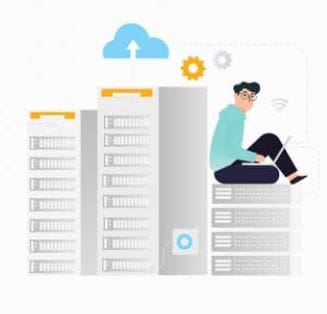 Why do we need a Virtual Private Server/VPS?
Even after all the comparative studies are done, it is still necessary to understand when to use these services. Obviously, VPS is not for everyone. Sometimes it is confusing whether to use virtual private server/VPS or not. Therefore one should look for some indicators that will tell it is time to switch to VPS. Hence some pointers are given below. If any of these pointers match one's requirement, one may think of switching to VPS.
You need a server that is more scalable to accommodate your growing business.
You need more access and more administrative control than what is provided by the server.
Your eCommerce business does not require big purchases but you also don't want frequent website crashes.
If you need to run complex software.
Suppose, you require to run an application that is more advanced than the standard ones.
If your website attracts high traffic and you need to serve the visitors regularly.
And above all, you need to have cost-effective, private and dependable server.
Therefore, you can check whether your requirement matches with one or more pointers disvcussed above. And then you can decide accordingly. So, you can follow this as a basic guideline. It can take away all your confusions and as a result you can take the right decision.
When do we need to switch to a virtual private server?
Already we have known that if some pointers, discussed above, match my requirements, I should think of taking the VPS service. What if, as it happens very often, your eCommerce business is running smoothly, but at times your website has some issues? But somehow you manage that. In such cases, there will come a time when you just need to switch to VPS services other than asking your host to upgrade your service. Let us discuss these issues now.
Server errors
Suppose your website is not running smoothly and you are getting error signals. These error signal may show – '50X errors', 'internal server error' or 'service unavailable'. If you are seeing it, you may be able to troubleshoot and find a solution. But what if your customers or visitors are seeing these? Then you may opt for VPS services.
Website running slow
At times you may find that your sites seems heavy and runs slowly. If you are using a shared hosting service, this may happen. Because of the RAM used by the hosting services this problem occurs. When your business grows, you need to add more content to attract more traffic. As a result, your website slows down. Because your server is reaching its limit. It is a clear signal that you need to switch to VPS. When you switch to virtual private server/VPS you will not face any scaling issue.
If you are in the website creation business for your clients, switching to VPS will help you a lot. VPS allows hosting of unlimited websites and the RAM available is more than necessary in VPS. Therefore high client traffic will not be a problem.
Customised Software installation
Customised Software installation – There are some tasks like Billing, Bookkeeping, Inventory Management and invoice generation, taxation related services. These need specialized software installation or customised software that your client may prefer. VPS allows you to run any advanced or customized software on your websites.
Security issue
In virtual private network/VPS, traffic runs under utmost security. Data is not shared with others as in the case of shared hosting. You can add some more features like payment mode with enhanced security, secured monitoring, adding backup space as required and increase website reliability. It is a great advantage. Because everyone is highly concerned about the online security breach and data leakage. You can satisfy your clients about it.
Pros and Cons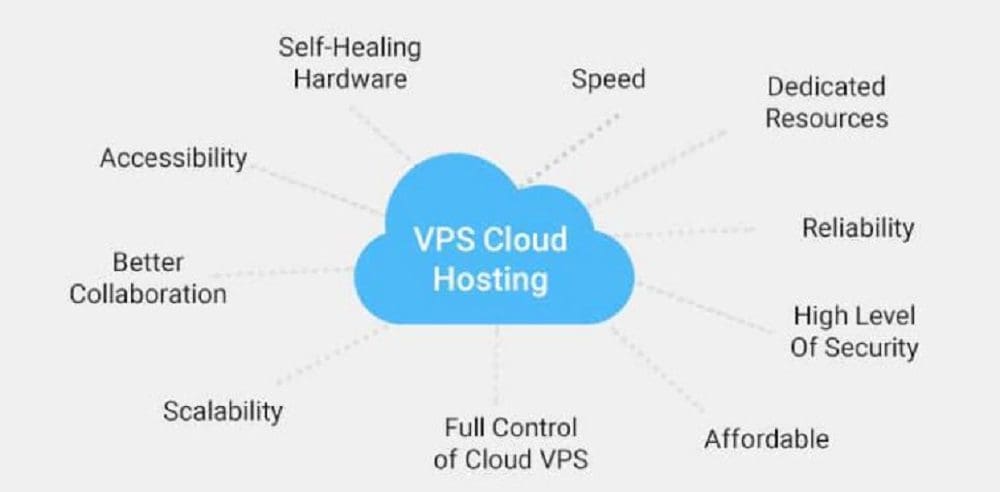 Pros
VPS has many advantages. Let us discuss them.
Scalability – It is highly scalable.
Technology – No other high technology required to increase its efficiency.
Reliability – It is a very reliable platform.
Affordability – It is very rewarding and affordable if you compare its advantages.
Flexibility – It is extremely flexible.
Security – As we have discussed already, it provides utmost security. Therefore there is almost no common security issue.
Root access – This service gives you the freedom to run completely independently with full access and administrative control on cPanel.
Cons
Though we have been talking about all the better services it offer, there are some disadvantages also. Let us take a close look into them.
Basic knowledge of server running is required. Therefore a novivce can not use it.
It is expensive if you compare with the shared hosting services. People searching for very cheap options, can not opt for VPS.
There is also one major lag. Security breaches may occur, if server configuration is not right. Hence this area need special attention.
A few words in the end
In this article we have discussed all possible angles and views from our standpoint. But supposing you want VPS. Where should you go? How to chose the best from all services available? I would suggest that buying a service doesn'i solve your problems. You need to look for best customer care support after comparing all the advantages they offer. as far as the technical abilities are concerned you may look for the best service that can offer you high storage and RAM, great back up, good CPU core, fast data transfer capabilities among others.
This article is meant to give you a guideline if you want to opt for VPS or searching for a better hosting solution. Therefore I hope this will guide you to choose the right path.