When it comes to purchasing a long-term investment plan, you aim to build a sufficiently large corpus. That is why you aim to research for an instrument that can provide you with maximum returns in the best way. Amongst all the other options, Unit Linked Insurance Plan (ULIP) is one of the most favorable instruments to consider. You may think that it is so only because it is one instrument that offers you the dual benefit of security and wealth creation. However, that is not the only reason. Best ULIP plans also have several features that offer you a way to maximize your wealth in the right way. Here are the details of the best ULIP investments.
To find out what is ULIP and how you can make the best use of a ULIP plan, you must have the right knowledge of how best ULIP plans work or what are their features. So, read below to understand more about the same.
Key Features of ULIP Investments
Switch Funds
As you know that a part of the premium you pay towards some of the best ULIP investments you buy gets invested in various equity and debt funds as chosen by you, the gains from the same become your returns. One of the most significant advantages that any best ULIP plan in India provides is that it offers you the flexibility to switch your money in between different funds any time during the policy period.
The market keeps fluctuating. And you may feel that the fund in which your money is currently put is not performing well. To maximize your returns, you can exercise this flexibility of switching funds as per you risk appetite, market conditions and other factors. 
Most companies that offer some of the best ULIP investments in India. It allows a maximum of twelve switches in any policy year. These switches are free of charge and are usually permitted during the settlement period. So, for maximizing your gains, always monitor the market conditions and switch your money between different funds accordingly, for the best results.
However, it would help if you referred to the policy document to know whether the types of ULIPs plan offered by the insurer provide free switches or not.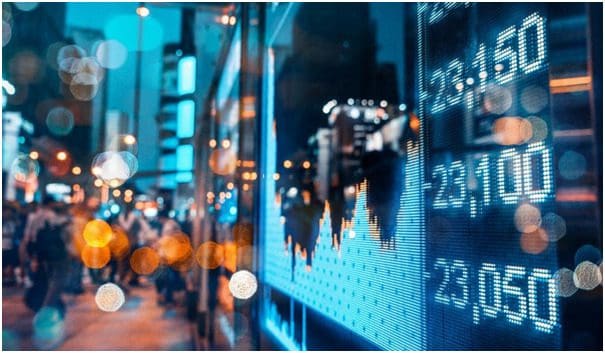 Do Not Exit Immediately After Lock-In Period
No matter which of the best ULIP plans you decide to buy, it will have a five-year lock-in period. Upon completion of this period, you have the option to exit the plan. However, ULIP is a long-term investment instrument. You can enjoy maximum gains from it if you stay invested for an extended period.
It is because, in the initial years, there are certain necessary charges such as administration charges, portfolio management charges, mortality charges. This reduce the fund value to some extent. Also, if you surrender your investment in the best ULIP plans, you will need to pay surrender charges. That is why initial years may not help you earn very high gains.
On the other hand, when you remain invested in the policy even after the lock-in period, then with passing years, there will be a substantial fall in the various charges, along with compounding returns. Together it will help you maximize your returns. And also make the most of your investment in the best ULIP plan in India.
If at all you need money, then you can avail the facility of making partial withdrawals from your best ULIP plans instead of exiting the policy altogether. It will help you meet your immediate needs while ensuring that you do not miss out on the long-term benefits of the plan.
Avail Tax Benefits
According to the Income Tax Act, 1961, ULIP plans come under Section 80C and offer tax-savings benefits. To make optimum use of the best ULIP plans, you must avail of the same for minimizing your liability.
The Section allows you to avail a tax deduction of up to Rs. 1.5 lakh on the premium payments you make towards your ULIP plan. Furthermore, the maturity or death benefit will also be tax-exempt under Section 10(10D).
Therefore, at the time of making tax payments, consider these deduction and exemption benefits to save money through one of the best ULIP plans.
Loyalty Additions and Wealth Boosters
Some providers of best ULIP plans in India also offer loyalty benefits and wealth boosters under some types of ULIPs to enable policyholders to maximize their benefits. Loyalty benefits are mostly offered when you stay invested in the plan for a specific number of years. And in case of wealth boosters, The ULIP provider will offer you an additional percentage of your fund value. This percentage is along with your accumulated wealth at the end of every policy year. So, check all these aspects when you decide to buy one of the best ULIP plans.
Invest in the Best ULIP Plans and Enjoy Multiple Benefits
Now you know about some of the ways to make the most of your ULIP investment plan. So you can consider all these aspects when you compare ULIP plans as offered by different financial institutes. Reputable insurers like Max Life Insurance offer different types of ULIPs, such as ULIP for wealth creation, ULIP for retirement and ULIP for Children. Depending on your specific purpose, choose the best ULIP plans to meet your goals in the right way.
Make a decisive choice to buy the best ULIP plan in India.