Today is a memorable day for the stock markets as today for the first time ever India's Nifty index reached the magic figure of 10000 making an all-time high. Let's see the story behind Nifty at 10000. Let's see the roadmap, let's check which stock has participated in the rally and identify those who were left behind.
Nifty At 10000, The Journey After The Bear Market Of 2008:
On 17th September 2009 Nifty has hit 5000.
21st September 2010 Nifty has hit 6000.
On 12th May 2014 Nifty has hit 7000.
On 14th September 2014 Nifty has hit 8000.
3rd March 2015 Nifty has hit 9000.
On 25th July 2017 Nifty has hit 10000.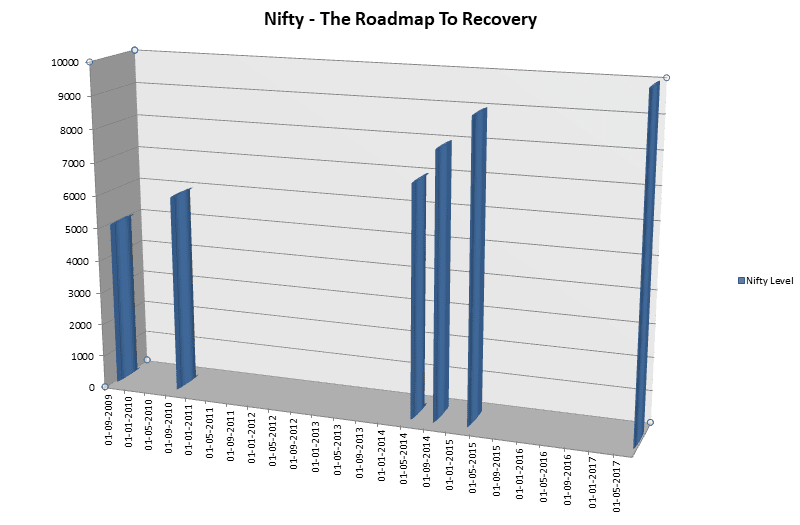 Top Gainers Of Nifty In The Bull Run: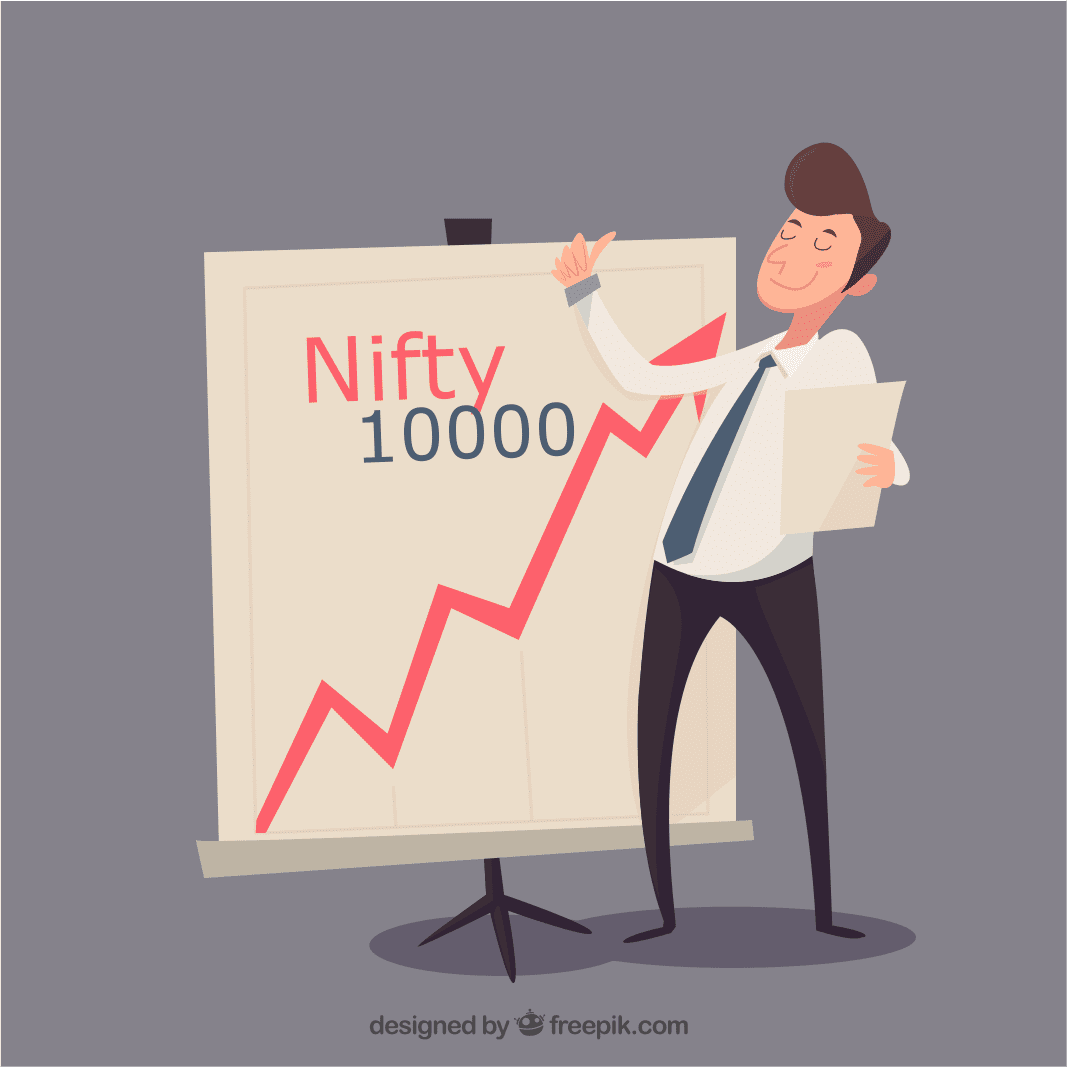 Top Losers Of Nifty In The Bull Run:
There are some midcap stocks that have really rocked the markets. Since February 29, 2016 the following stocks are midcap rockers. Escorts: +420%, Indiabulls Real Estates: +373%, Indian Bank: +324%, Dalmia Bharat: +316%, Manappuram: +260%, Can Fin Homes: +224%.
While since February 29, 2016, there are some midcap losers too. Out of them, the big names are Reliance Communications: -53%, Just Dial: -29%, Mind Tree: -32% and Divis Lab: -27%.
The Crorepati Stocks Of 2016-2017:
IB Ventures: +1000%.
Jayant Agro: +832%.
Tata Metaliks: +773%.
Tirumalai Chem: +762%.
Venky's: +692%.
Aditya Birla Money: +659%.
Philips Carbon: +620%.
Uttam Sugar: +597%.
Star Paper: +539%.
V2 Retail: +493%.
Jay Bharat: +416%.
So, it is clear that these stocks have made their investors really rich. If you are unable to understand which stocks are going to make you rich, you can start investing regularly in Mutual Funds too.
Now let's check how the institutions have helped in today's magic figure of Nifty at 10000. Since February 29, 2016 FIIs bought Rs. 39,000 crores in the stock markets while the DIIs have pumped in Rs. 36000 in the cash markets. So it is obvious that without the help of FIIs and DIIs the Nifty at all-time high scenario was not possible.
In the last 3000 points rally, HDFC Bank has contributed 409 points, Reliance has contributed 237 points, ICICI Bank has contributed 213 points and ITC has contributed 205 points. And in BSE the total market cap has been added by Rs. 46000000000000. It's a real-time to celebrate and let's wait to newer milestones to be reached.