For every online marketer, a must-have is a good email marketing list. You need to send periodic updates through email to this list so that your site readers can know about your latest development. Through the email list, you can send your blog updates, product launch news, service start news OR even can send a BUY NOW kind of link OR a discount coupon to the site visitors. I named this post as Email Marketing Tips 2017 as there should be some new developments in the email dos and don'ts in the new year and old tricks must be re-tweaked before using them again and again.
What is the Best Email Marketing Tips 2017?
First, who are the recommended email providers? There are many email providers, but whom to choose in 2017. I prefer AWEBER most. Why Aweber? I prefer it due to the simple setup process and ease of use. You can open an account in Aweber by clicking the image below.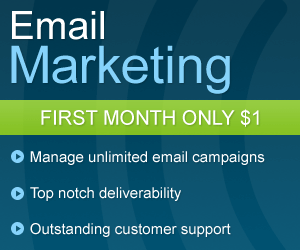 There are other good email providers like Getresponse and Mailchimp. MailChimp has a forever free option where you can send emails free to your list. But regarding using Mailchimp you should be aware of the fact that MailChimp compliance is much more tighter and your email marketing account can be banned for improper keyword usage.
The first thing you must know that email marketing companies will charge you for subscribed members only. So, you need to check your list occasionally for inactive subscribers. Check open rates of subscribers periodically and unsubscribe certain members who never open your emails. You can also try to activate dormant members by giving them some gift or giveaways.
Try to avoid spammy words like FREE etc from your subject lines and use of that kind of words can send your mail directly to the spam folder by mail service providers like Google OR Yahoo.
Don't flood your subscribers with emails every now and then. Rather 1-2 informative emails per week are healthy. You can blend marketing keywords in your mail carefully but once again they should not look like spammy. By using these simple email marketing tips 2017 can keep your list healthy and clean.