SBI Mutual Fund is an easy, quick and hassle-free way to start investing in mutual funds both online and offline. It's as easy as 1-2-3. If you are a new investor then in just 3 quick steps you can start and generate a folio and start investing online.
How In Invest in SBI MF?
Step 1: Visit www.sbimf.com and click on INVEST ONLINE and then click on NEW INVESTOR REGISTRATION.
Step 2: Fill in the required details and check your KYC status.
Step 3: Generate folio and start investing online.
Existing SBI Mutual Fund customers can simply log in and start investing with your distributor details (if any).
You can also invest in the direct mutual funds from Zerodha Coin. To invest CLICK HERE.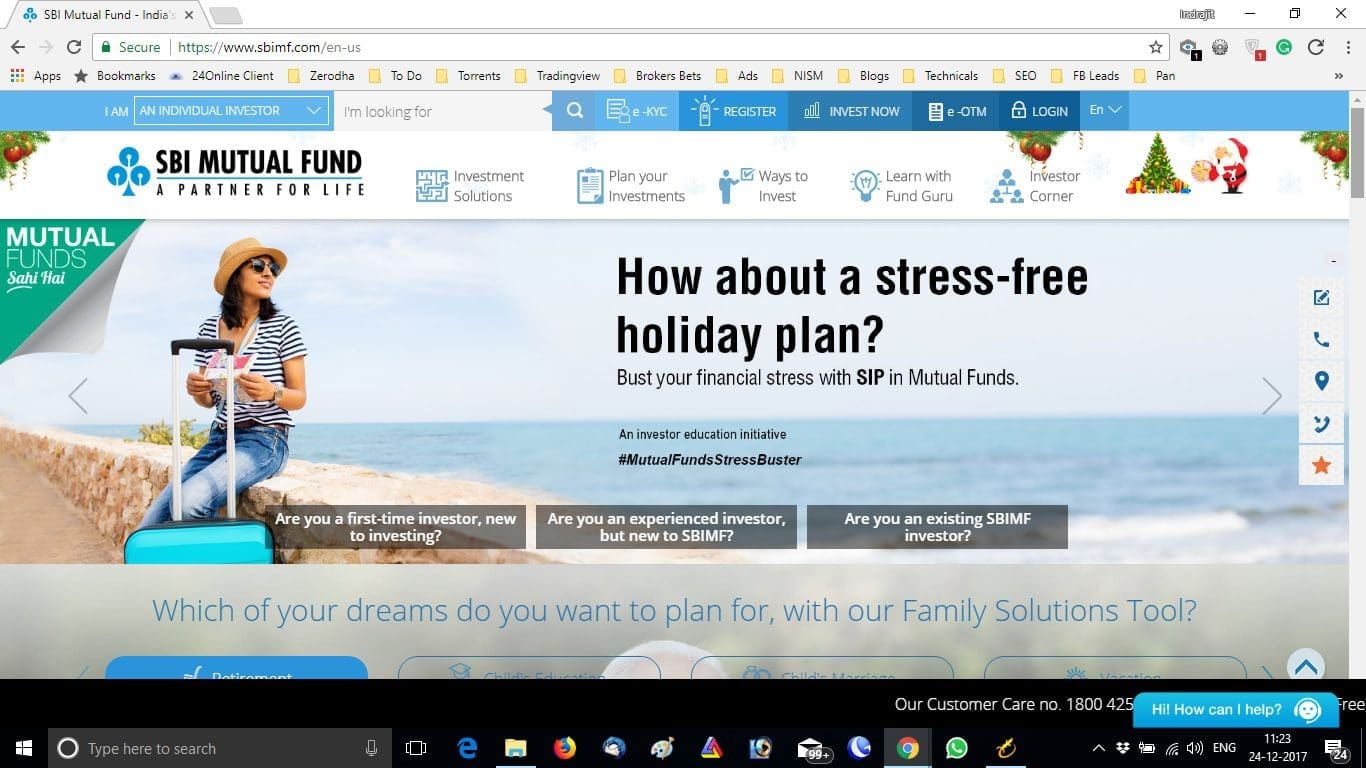 The online platform of SBI MF helps you to make new purchases, access your account and track and manage your portfolio in a safe and simple manner. It is user-friendly, secure and easy. As easy as 1-2-3.
With SBI Mutual Fund an investor can plan for his short term as well as long-term goals. Be it his retirement or child's education or child's marriage or a vacation, investing in mutual funds can fulfill all the goals. The company has all kind of funds, equity funds, debt funds, hybrid funds, exchange-traded funds or ETFs and FMP. The objective of the company is to generate long-term capital appreciation for the investors by the help of superior stock selection and active fund management. They also keep a close eye on risk management for safeguarding the investor interest.
SBI MF is in this business for last 30 years. They have a network of 222 offices across India. In the services apart from mutual funds they also have portfolio management and advisory services. They are also managing offshore funds since 1988. The management team is headed by Smt Anuradha Rao while the present investment team is headed by Shri Navneet Munot, who is a CFA.