Birla Sun Life Mutual Fund is a part of the Aditya Birla Capital. They are in the business of protecting, investing, financing as well as advising. Some of their top performing funds are Frontline Equity Fund, Equity Fund, Tax Relief 96, Balanced Advantage Fund, Balanced 95 Fund, Dynamic Bond Fund and Cash Manager.
You can buy direct mutual funds of BSLMF from Zerodha Coin, in the lowest charges. Apart from that, the official website of Birla Sun Life Mutual Fund is https://mutualfund.adityabirlacapital.com. You can visit the LOGIN section and invest online. You can also plan your investment goals from their website online. There are funds for all needs, savings, regular income, wealth creation, tax savings etc.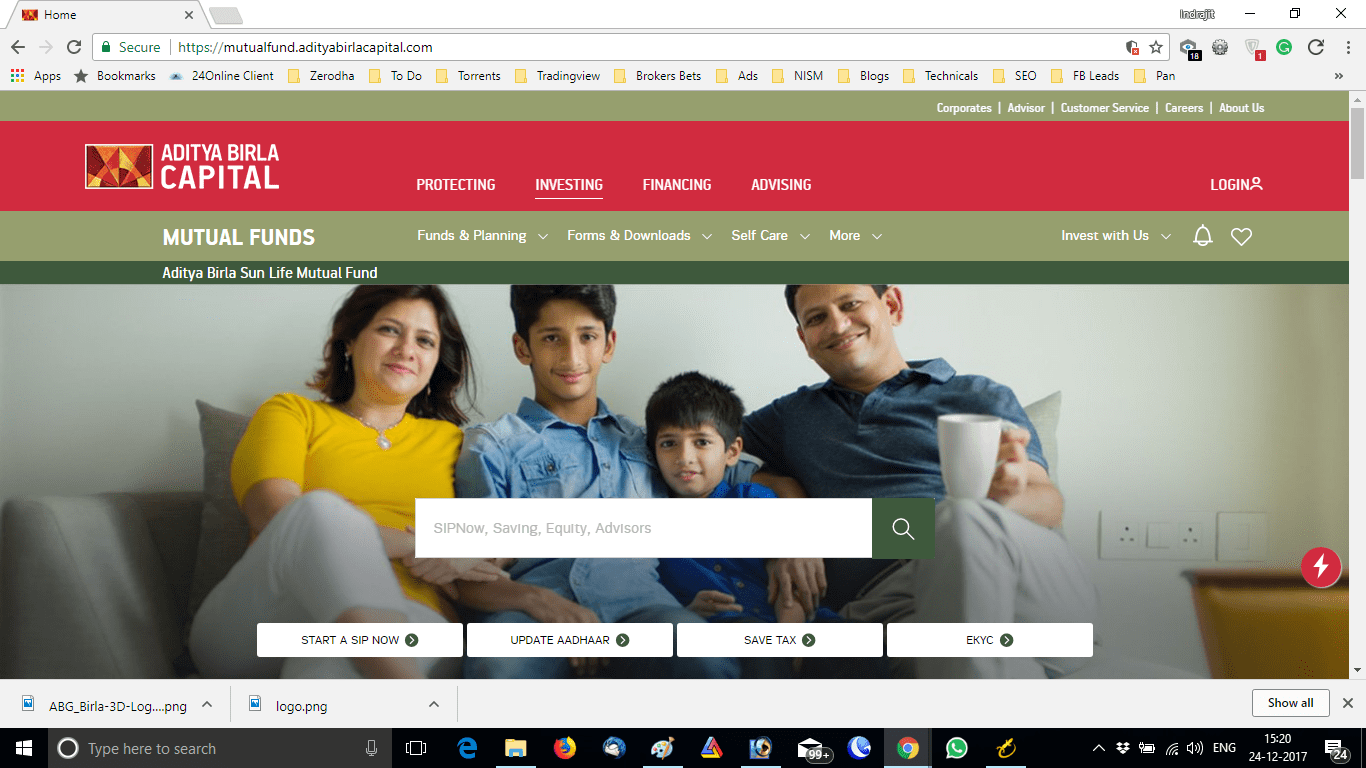 The company started its operation in 1994 and slowly they emerged as India's frontline mutual fund company. The company is having a joint venture with Sun Life Financial, who is a global investment giant with offices at USA, UK, Ireland, Hong Kong, Philippines, Japan, Indonesia, India, China, Australia, Vietnam, Malaysia as well as Bermuda. Mr. A. Balasubraniam is the CEO of the company, who has over 24 years of experience in the mutual fund industry. Mr. Kumar Mangalam Birla is the Chairman of the board of directors. The investment team consists of Mr. Mohit Sharma, Mr. Ashish Kela, Mr. Maneesh Dangi and Ms. Sunaina Da Cunha.
Birla Sun Life Mutual Fund has every type of funds in their arsenal. Be it a debt fund or an income fund or an equity fund or an ELSS fund. The MFs are suitable for all kind of goals like buying a car or child education or children's marriage or a dream house or retirement planning.
Birla Sun Life Mutual Fund has separate solutions for NRIs, PMS and corporates. They have a fully equipped customer service and a toll-free number 1800 270 7000 to reach them.