In this article, I will show you almost a holy grail to trade NSE Option Chain data. You can trade this strategy with above 85%-90% success rate positionally. Today I will discuss how to generate positional option calls using a simple trick called Put Call Ratio and I will show you the usage of Nifty Put Call Ratio.
Now, What Is PCR?
The formula of PCR is the total number of put volume divided by a total number of call volumes. You can see the live NSE option chain for Nifty at NSE India site to calculate PCR yourself. Go to THIs LINK to see live Nifty NSE Options Chain.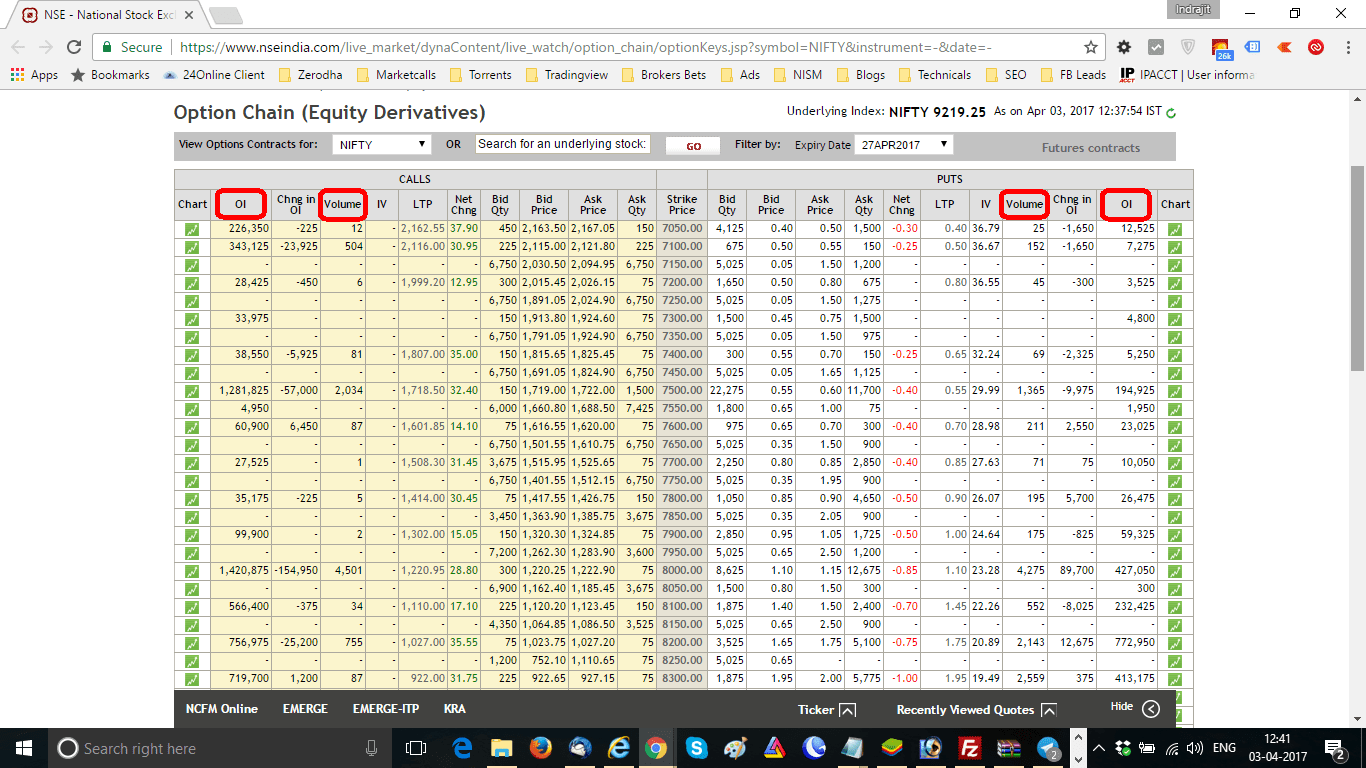 This will open the Nifty NSE Option Chain. In the options chain, we are only concerned about 2 columns. The call option open interest and the call option volume and the put option open interest and the put option volume. Check the image below:

Now there are two ways of calculating the Nifty Put Call Ratio.
Case No. 1
Sum of total put option OI divided by the sum of total call option OI. This is the most widely used model. You can see auto calculated live Nifty put call ratio HERE. Also, you can see live Bank Nifty PCR HERE.
Case No. 2
Sum of total put option volume divided by the sum of total put option volume. This is a less used option to calculate the PCR.
How To Trade Using PCR?
PCR close to or above 1.3 denotes that there much more puts in the system than calls. When there is huge put standing in market it means almost all traders are with puts. No one to buy new puts so its almost a market bottom. Start buying calls now.
Similarly, PCR close to OR below 0.65 denotes that there are much more calls in the system than puts and its time for a downside reversal. However, in extreme cases PCR can be much higher than 1.3 and much lower than 0.65 also.