Tradebulls Securities has declared its top picks after the union budget of 2017. According to Rajen Shah of Tradebulls, this year's budget is the masterstroke of Prime Minister Shri Narendra Modi. The budget focuses on agriculture, rural areas, and affordable housing. According to him, India Cements Ltd is going to be one of the most performing scrips after the budget of 2017.
Why India Cements Ltd?
Two things in this world are of the utmost importance to human beings. One is food and the other is the residence. So for food, this year's budget has focussed on agriculture and due to which food inflation will be under control in the coming few years. And for residence, the definition of affordable housing has been totally changed. The 30 square meter and 60 square meters salable built-up has been converted to the carpet area. And the industry has got the status of infrastructure.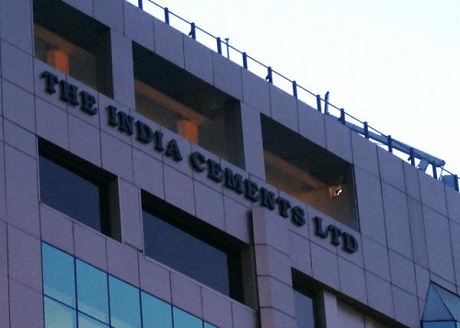 So this move will give a major push to the cement industry, steel industry, sanitary ware industry, electrical cable industry. During the boom time in real estate, every industry will get benefits. Tradebulls seemed extremely positive on the stock market now. India Cements Ltd is their first pick because this budget has substantially increased the infrastructural outlay, as well as affordable housing, has received infra status.
Market Analysis of India Cements Ltd
So the cement volumes will see a marked growth in the coming days.
Now why India Cements Ltd is the best of the cement lot? Because in the south, even in Andhra-Telangana substantial volume growth is seen in cement demand.
There is a development of new capital, new state. Shri Chandrababu Naidu sees a 15% growth in Andhra. So in south India, cement volumes will be quite strong.
Valuation-wise there are ACC, Ambuja, and Ultratech whose enterprise value per million tonnes are between 800-1000 crores, while Ramco Industry of South India, who is a competitor of this company, has an enterprise value of 1100 crores per million tonnes while India Cements are available at 550 crores per million tonnes.
Ramco's market cap is 17000 crores which is still less capacity than the company we are analyzing. At the same time, India Cement's market cap is 5000 crores and debt is 3500 crores so the total is 8500 crores. So this company is available almost at half rate.
Tradebulls recommends buying India Cements Ltd CMP 164 (6th Feb) for a 1-year target of 240.
Updated Record (As of Feb 2020)
After our recommendation about the company, the stock went above 200 level. And I hope investors who bought the stock after our recommendation, must do well.