What Is STAR Trading SystemTM? STAR Trading SystemTM is our proprietary trading system for intraday trading. STAR stands for Super Trend And Range. As the name suggests STAR can trade both the trend and range at ease. It looks for the long term trend and enters in pullback in the direction of the trend. Yes, its 101% mechanical. No brain involved, no mind involved once again. Once again you need nerves of steel to trade. PROFITS GUARANTEED IN LONGER TERM.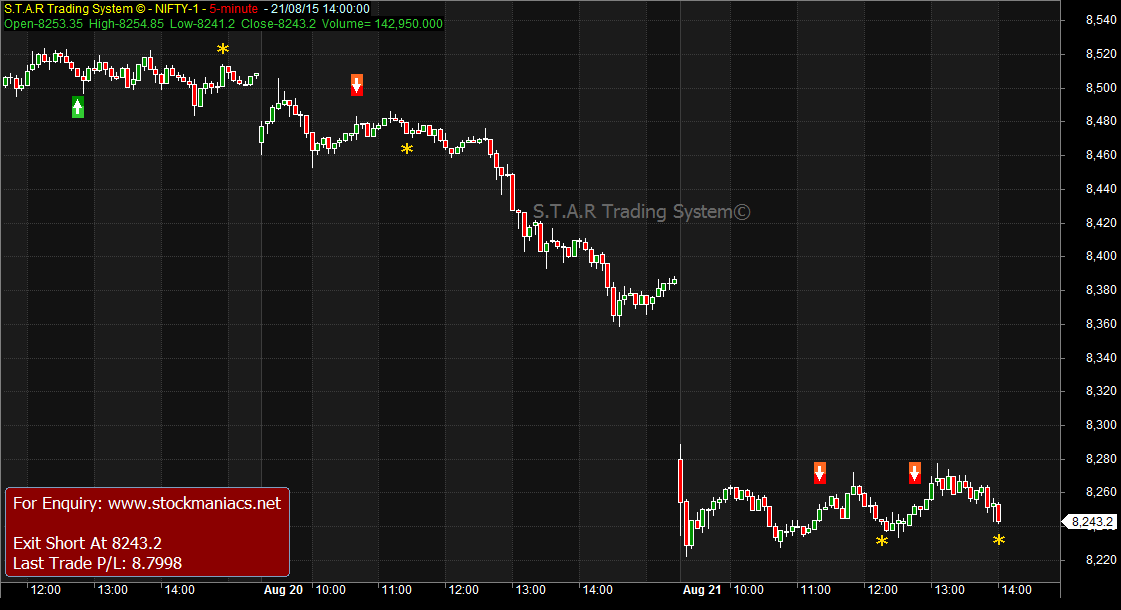 STAR Trading SystemTM Features
Trades in the direction of the main trend.
Effective in both trend and range.
Entry in pullbacks, so risk is smaller.
3 exit option available – technical, target or stop loss.
Fully backtestable.
Fully Optimizable.
STAR Trading SystemTM USP
Tries to catch small and quick profits.
Both Intraday and positional trading mode.
STOCKMANIACS recommends ZERODHA as the broker for maximum profits.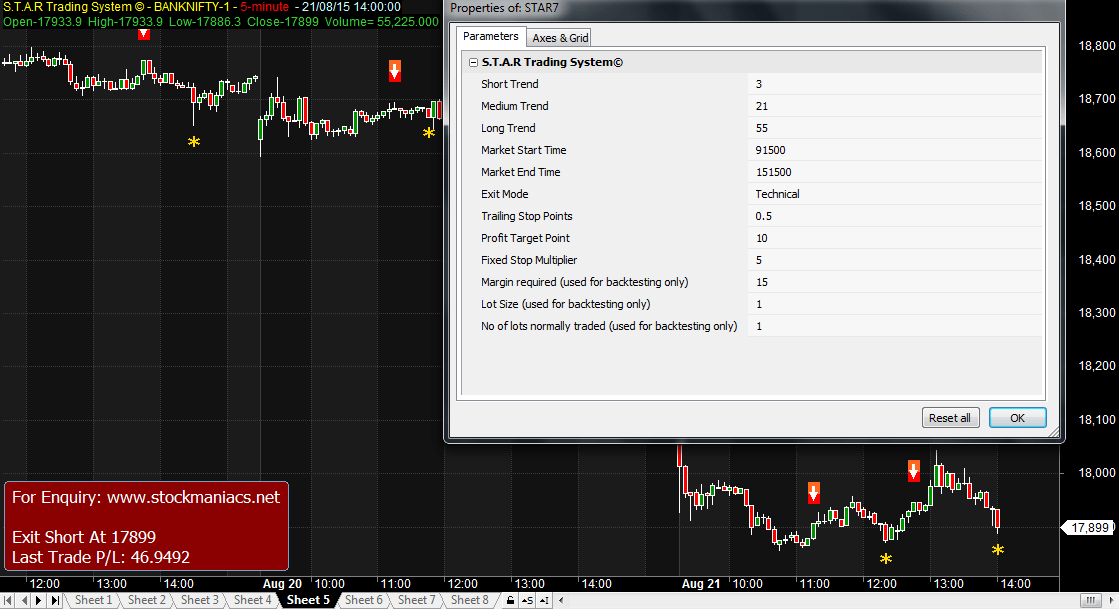 Its a FREE system. Do not ask for a demo
Price: Price is FREE. The STAR Trading SystemTM is a private system, not for sell. STAR Trading SystemTM is only for personal use of our ZERODHA CLUB members.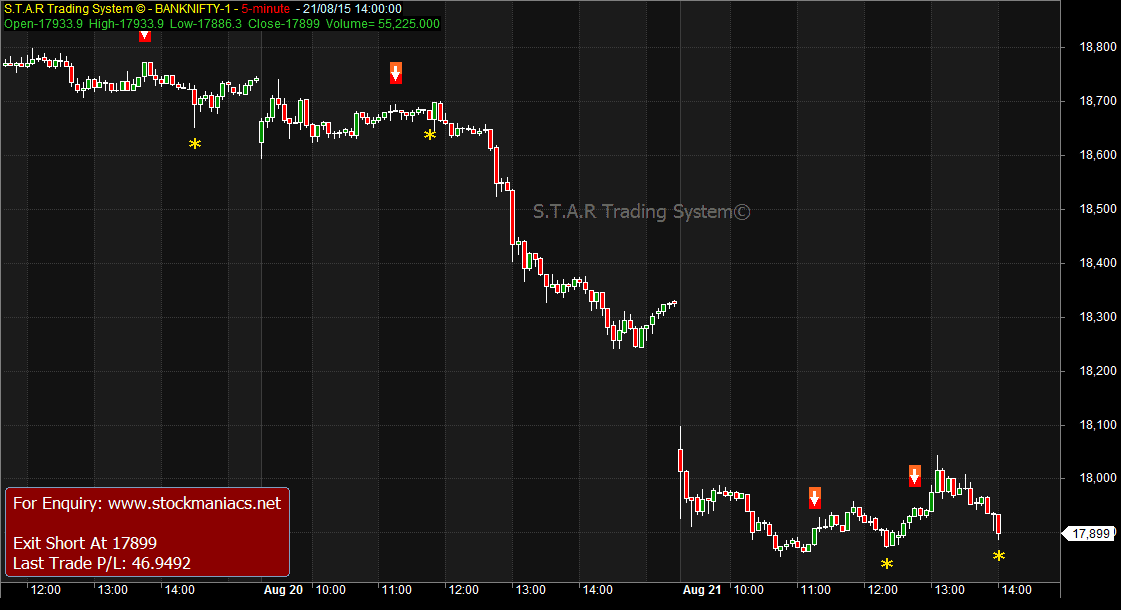 NB: START Trading System is currently only for our internal use. In case we offer it to our members again, we will notify in our website.