What Are Range Bars?
Range bars are one of a kind method for building price graphs and are great in discovering the basic pattern and development of the present bar. Since every bar on the diagram has the same range (high to low), it lessens the instability and whipsaw inside of the range of the bar.
These bars are produced ceaselessly as another tick is framed outside the base price range. They are firmly identified with point & figure or Renko diagrams, which are likewise in view of equivalent price range change. This kind of bar chart outline is an investigation of unadulterated price development, and time is not taken while plotting the price activity. Range bar development is not time-subordinate but rather does rely on price development when a preset range of a price bar is finished; thus, the time scale (x-axis) on this kind of diagram is insignificant.
At the point when these bars are developed, diagram reliance on the time scale (x-axis) has been uprooted as it creates its own price scale on the y-axis. This helps to evacuate gaps and create clear levels of support & resistance. Range bars additionally work with other pattern markers, most indicators. These are awesome for watching dynamic price action and are useful in recognizing support & resistance lines, buy/sell signals, and trendlines.
More About Range Bars
Must have a high/low range that equals to the pre-defined range.
Should start out of the high/low range of the last bar.
Should close at either its low or its high.
How To See Range Bar In Amibroker?
Initially, we need to specify the tick size of the scrip in Amibroker. To define tick size of a scrip: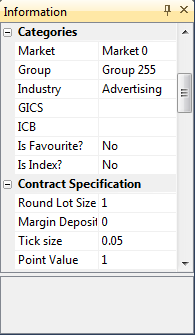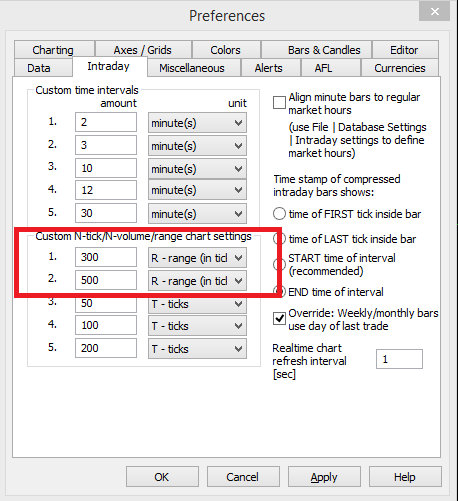 Open Amibroker and Open the Charts in which you need to plot range bars
Go to Symbol -> Information (Ami Version 5.50 and above)
Go to Contract Specification and enter the tick size value as the lowest possible price movement. If tick size value is not defined AmiBroker by default takes the value as 0.01. As in Nifty tick size should be 0.05 as the minimum price movement possible in Nifty is 0.05 points.
Now set your favorite tick size by clicking Tools -> Preferences -> Intraday and put your needed tick size as shown below. After setting the tick size now you can change to range bars easily by right-clicking over the charts, then go to Intraday and select your needed charts.
What Is Range Bar TraderTM?
This is our proprietary trading system to trade Range Bars. These Bars are already minimizing whipsaws and our proprietary trading system Range Bar TraderTM is catching all possible moves. Since the start of this year, it has booked 1600+ points in Nifty future. It's AMAZING. And in between 15th June 2015 to 31st July 2015, it has booked 400+ points. It's REALLY AMAZING. Yes, it's 101% mechanical. No brain involved, no mind involved. There will be few losing trades also. But if you can not bear consecutive losses system is not for you. You need nerves of steel to trade. PROFITS GUARANTEED IN LONGER TERM.
What Is New In Range Bar TraderTM?
This system is now enabled for even trading normal candles. It's now enabled for closing positions at the end of the day or choosing your desired trade start time. Check the below image for this trading system in action in normal intraday 5 minutes candle.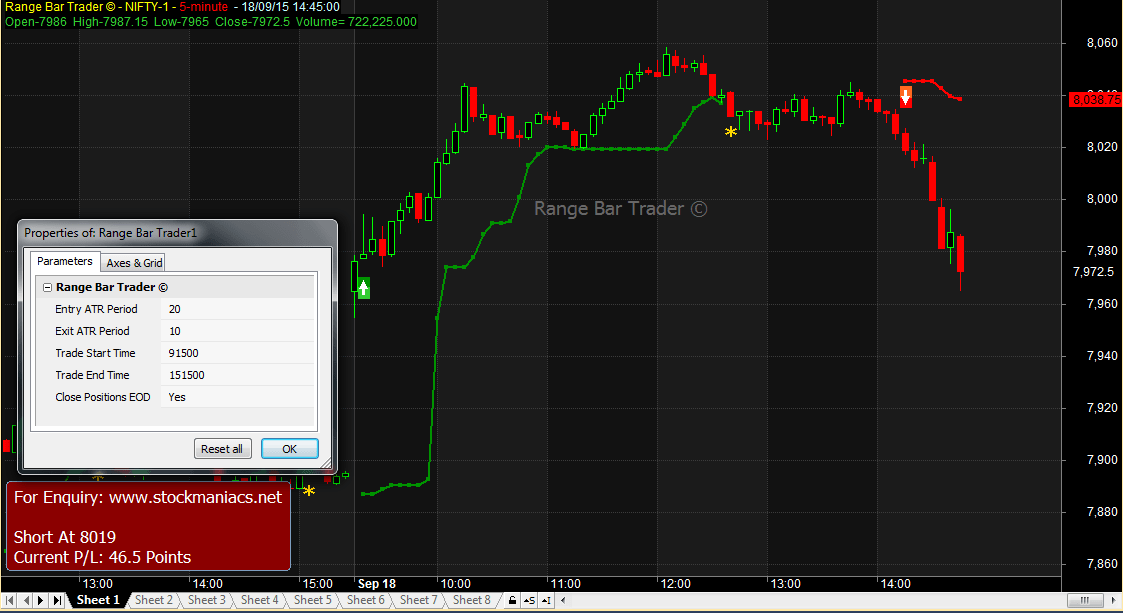 It's a FREE system. Do not ask for a demo
Price:
The price is FREE. The Range Bar TraderTM is a private system, not for sell. This is only for the personal use of our ZERODHA CLUB members.

Click Below To Instantly Access Range Bar TraderTM