Tag Archives:
stocks that will go up
Yesterday found an interesting fact while scanning GOLD with our favorite TTTB Trading System. GOLD has just broken TROUGH value of 27765 yesterday with the KRA line also pointing downwards. So in gold trend update its clearly a sell-on-rise till it again crosses the PEAK value at 28178.
One picture worths 1000 words. Just check the screenshot below to understand how we have come to the conclusion of sell on rise in gold in analyzing gold trend update.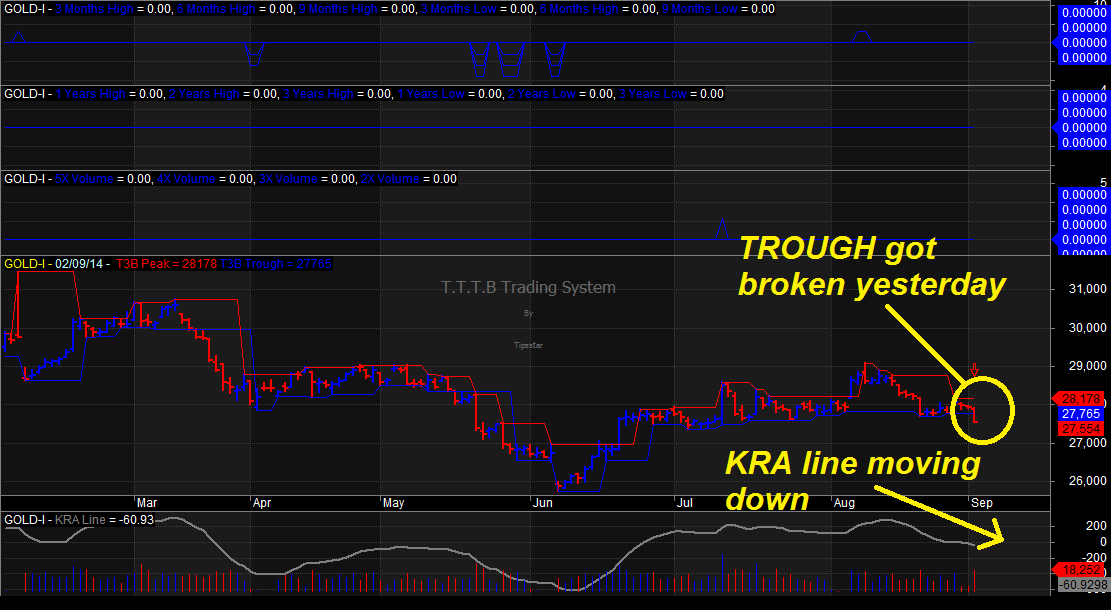 Now, lets have a look on